Vietnam in June beckons with sun-kissed beaches in the central regions and lush terraced fields in the North. Meanwhile, Southern Vietnam experiences frequent downpours, which can hamper outdoor activities. While the weather isn't ideal in some regions, June marks the peak of tourism in Vietnam. Let's delve into the climate of each area, tourist flow, and travel tips for your journey to Vietnam in June.
Vietnam Weather in June
Vietnam weather in June significantly differs in regions of the country. Northern and Central Vietnam still provide favorable conditions for outdoor and water activities. In contrast, southern Vietnam faces heavy rains and thunderstorms. The temperatures in Vietnam during June can fluctuate from 12°C to 37°C, with variations depending on the specific area and the time of the month. Let's explore the specific climates in each region.
The Mountainous Regions in Northern Vietnam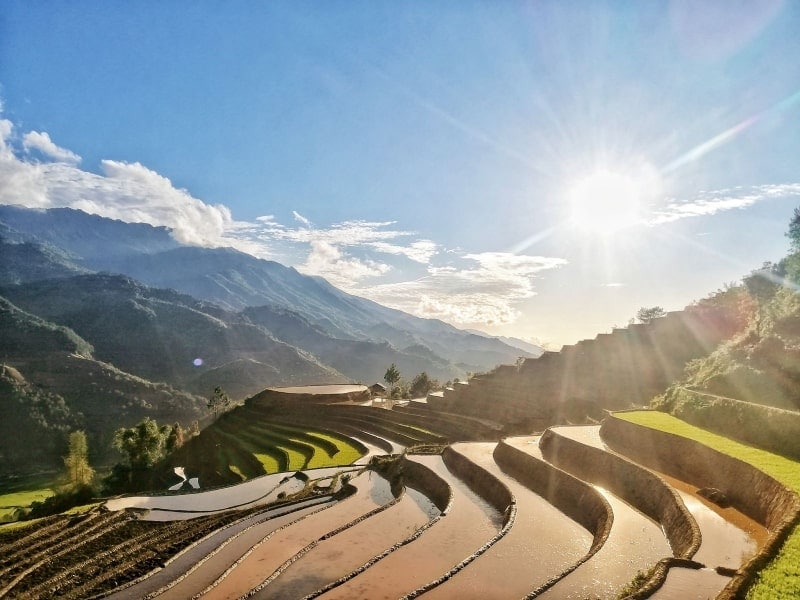 In June, the weather in the North mountainous region is pleasant, with temperatures ranging from 24°C to 37°C. Days are sunny and cloudy; there might be rain in certain areas. The climate is chilly in the early mornings and nights, especially in late June (around 12°C).
Sapa, Mu Cang Chai, Ha Giang, and Moc Chau enjoy the breathtaking scenery in June, attracting many visitors to admire the stunning terraced fields and lush tea plantations.
Northern Vietnam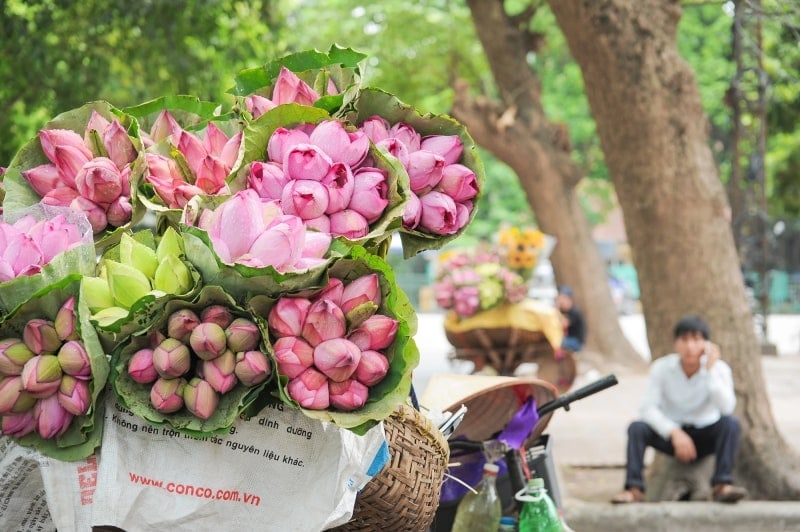 Northern Vietnam in June experiences a mix of sunny and cloudy days, with temperatures ranging from 24°C to 37°C. In some areas, temperatures can soar as high as 39°C. Evenings may bring drizzle and fog, providing a refreshing break from the daytime heat.
Hanoi and Halong Bay offer pleasant and sunny weather in June, creating an ideal setting for various leisure activities.
Central Vietnam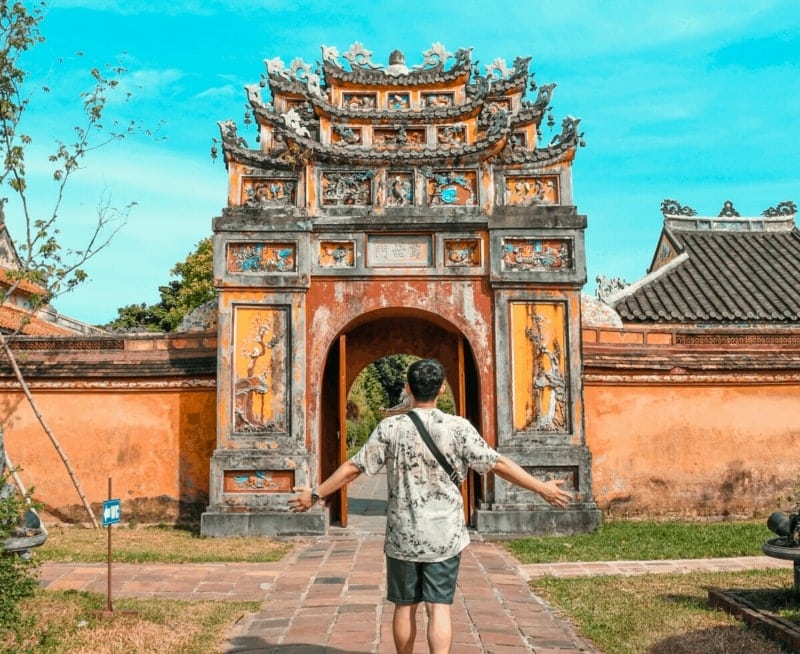 Central Vietnam is the most ideal region for tourists in June. It has many dry and sunny days with temperatures spanning from 25°C to 37°C. The climate in the central parts is sublime, with blue skies and sunlit days. Occasionally, you can catch sudden rains in some areas.
This region is considered the hot tourism spot in June with many advantages: favorable weather, beautiful beaches, flourishing flora and fauna, and many cultural heritages. The renowned tourist destinations like Hoi An, Da Nang, Nha Trang, and Hue are must-visit in June.
Southern Vietnam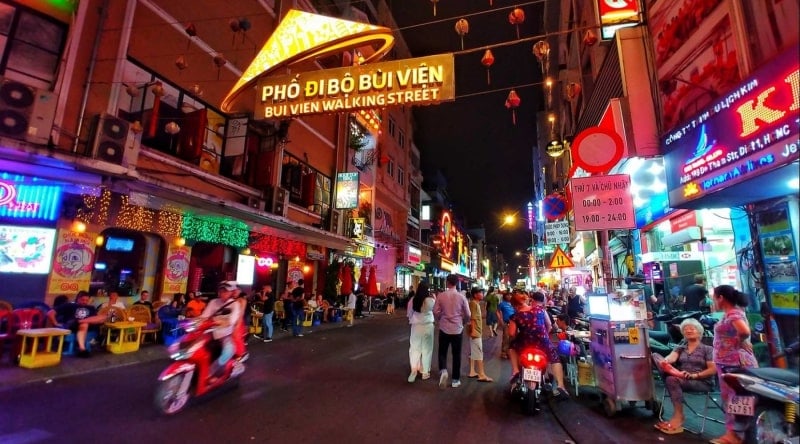 Southern Vietnam steps into its wet season with many heavy rains and thunderstorms. The temperatures range from 24°C to 35°C. Days enjoy the cloudy and bright for several hours, while evenings and nights have thundery showers.
Overall, the weather in the South isn't severe. However, the prolonged rains can interrupt outside tours and lead to local flooding on some roads, especially in Ho Chi Minh City.
If you plan to visit the South, Con Dao is an excellent option as this place still enjoys the beautiful weather. Also, Ho Chi Minh City is a good choice for indoor activities such as touring museums and indulging in HCMC's vibrant nightlife at bars or restaurants.
Tourist Flow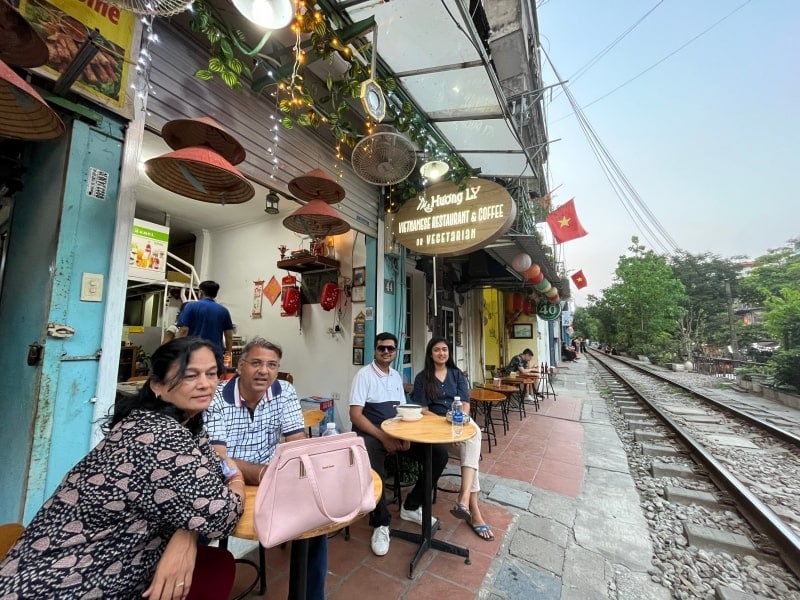 June is the peak month for Vietnam tourism, especially mid-to-late June. It is the school break, and Vietnamese families take their vacations. Furthermore, Vietnam in June attracts a large number of international tourists through spectacular landscapes, sunny-kissed beaches, and captivating festivals.
According to statistics from the Vietnam National Authority of Tourism, in June 2023, 40 thousand Indian tourists visited Vietnam, an increase of 38% compared to April and May 2023. This figure shows the significant attractions of Vietnam in June; among them is the great contribution of exciting events such as the Da Nang International Firework Festival.
Early June offers a less crowded experience, so you can have more options for tourist services at reasonable prices. However, mid-to-late June witnesses an influx of local travelers, resulting in higher costs for hotels, transportation, and tour packages during the peak season. To avoid inconveniences, booking your services in advance is advisable.
Events and Festivals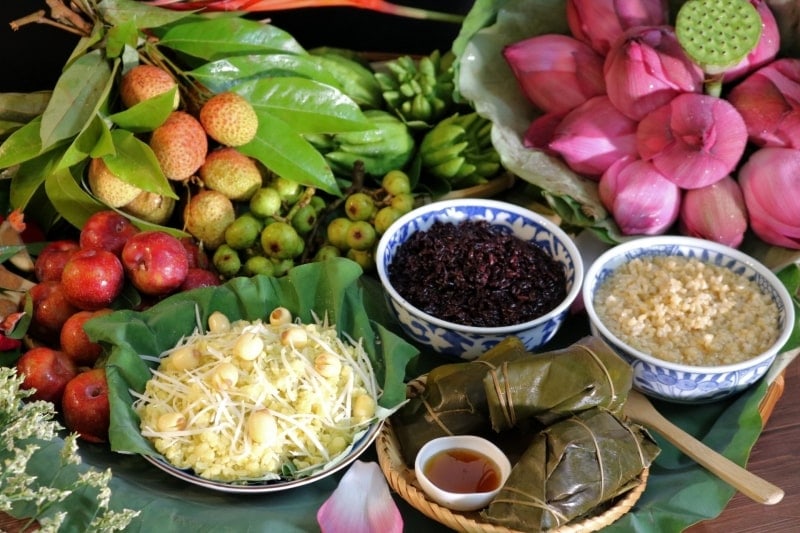 Tet Doan Ngo: It's a traditional celebration in Vietnam and is held annually on the 5th of the fifth lunar month. In Tet Doan Ngo, each Vietnamese family offers fruits, bánh ú tro (a type of cake made from sticky rice soaked in ash water), sweet sticky rice, etc., to their ancestors and wishes for health and luck. This time, the markets are bustling with various traditional dishes that tourists can savor.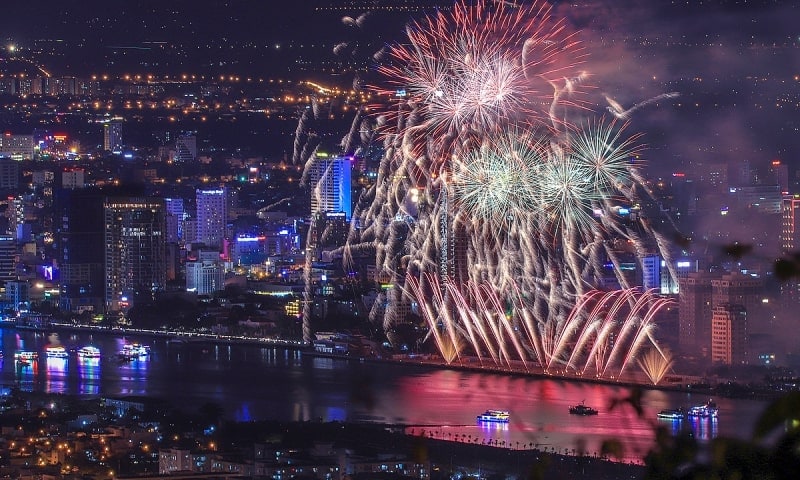 Da Nang International Fireworks Festival: This fireworks festival has extravagant and elaborate preparations from local and international experts, with the participation of worldwide countries. The competition is held annually alongside the Han River in Da Nang and lasts two months (main activities usually fall in June). The international fireworks teams bring visitors spectacular displays, illuminating Da Nang's nights with numerous glowing colors.
Travel Tips
Where to Go and What to Do in Vietnam in June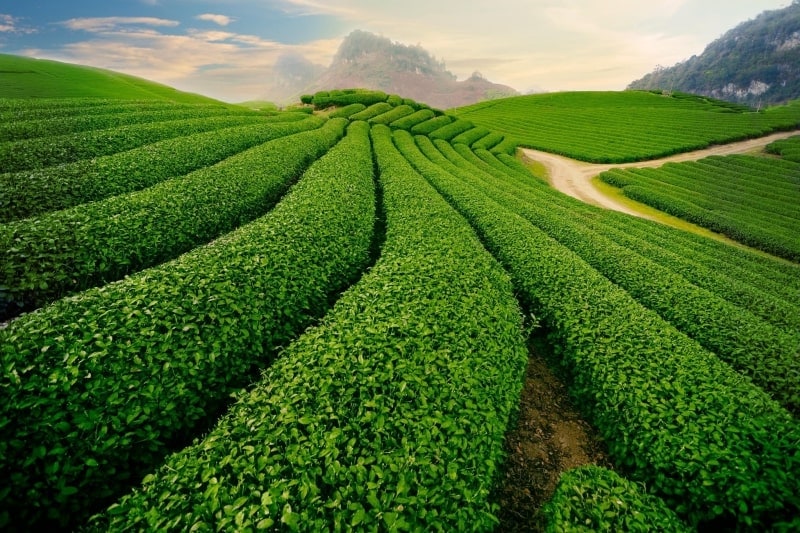 Vietnam in June enjoys breathtaking scenery and gorgeous beaches in the North and Central regions. Here are some suggestions about captivating destinations for your trip:
Mu Cang Chai, Sapa, and Ha Giang: June is one of the best times to admire the grand mountainous views and take in the natural landscape under white clouds and blue skies. You can experience the "Falling Water Season" in these destinations in June. There's no more wonderful moment than the terraced fields sparkling with various colors under sunlight – a charming and picturesque scene.
Moc Chau (Son La Province), Tan Cuong (Thai Nguyen Province): The summer is the perfect time to visit the tea plantations. When you come to Moc Chau or Tan Cuong, you can relish the breathtaking scenery of the lush tea hills, especially at sunrise and sunset. Moreover, enjoying fresh and hot tea in the cool climate will be an unforgettable experience on your trip to Vietnam.
Halong Bay and Phong Nha-Ke Bang National Park: For thrill-seekers, Halong Bay (Quang Ninh Province) and Phong Nha-Ke Bang (Quang Binh Province) are good options in June. The hot and sunny climate allows you to discover spectacular caves, join in water activities, and admire grand natural landscapes.
Hoi An and Hue: June brings pleasant weather to visit the ancient cities in the central regions. Hoi An and Hue are famous tourist destinations in Vietnam with many cultural and historical values. You can indulge in architectural masterpieces like the Hue Imperial City and Thien Mu Pagoda in Hue. Otherwise, Hoi An will transport you back in time with its ancient houses and vibrant colored lanterns, creating a charming and nostalgic atmosphere.
Da Nang, Nha Trang, and Quy Nhon: The beaches in central areas are the most beautiful in the summer. The sun-drenched sands and crystal-clear waters are perfect for water activities like swimming, diving, snorkeling, water skiing, and more. Da Nang, Nha Trang, and Quy Nhon are the alluring destinations of sea lovers, with stunning beaches and high-class tourist services. Furthermore, Da Nang is the must-visit place that hosts the fantastic International Fireworks Festival.
What to Wear in Vietnam in June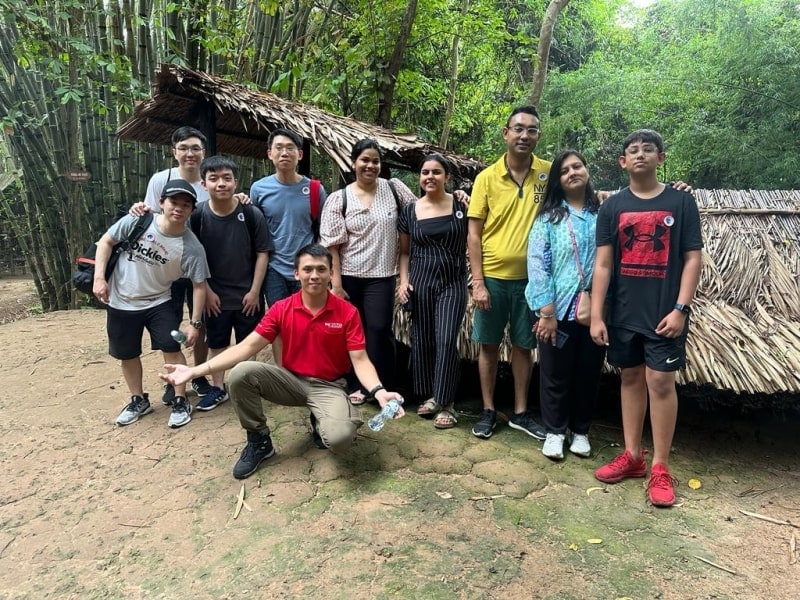 The Vietnam temperature in June fluctuates from 12°C to 37°C, depending on the region and the time of month. The summer weather is sunny and hot on days, while it transitions to rain and thunderstorms in the evenings and nights. In the hot and wet climate, it's advised to pack quick-drying clothes such as cotton T-shirts, shorts, and light trousers and bring a light raincoat or a compact umbrella.
In the North, the weather can be chilly in some mountainous areas in the early mornings and nights. Therefore, you should bring several warm clothes, like long-sleeve sweaters, jackets, and jeans. Also, summer is peak mosquito season, so remember to bring anti-mosquito spray on your trip.
Here are other items you might pack for your trip to Vietnam in June:
Mobile phone;
Chargers and Charger Cables;
Sunscreen, moisturiser, bug spray;
Sunglasses, hat;
Swimsuit, goggles, and swimming cap (if joining in water activities)
Conclusion
Vietnam in June lures tourists with majestic mountainous landscapes, beautiful beaches, and exciting festivals. However, June is the peak season for Vietnam's tourism, so you should make decisions about your trip as soon as possible. Contact us to get the latest information on our Vietnam tour packages!
RELATED ARTICLE