Vietnam, a country of timeless beauty, comes alive in September. As the warmth of summer gracefully gives way to the cool embrace of autumn, a new energy sweeps through the landscape, making it the perfect time to explore. Let's embark on a journey through diverse landscapes and temperatures that paint the perfect picture of Vietnam in September.
Vietnam Weather in September
In September, the average daily maximum is 33°C and the average daily minimum is 25°C. The weather in Vietnam in September marks the transition from the rainy season to the dry season in many parts of the country so, the weather can vary considerably depending on the destination place.
The Mountainous Region in Northern Vietnam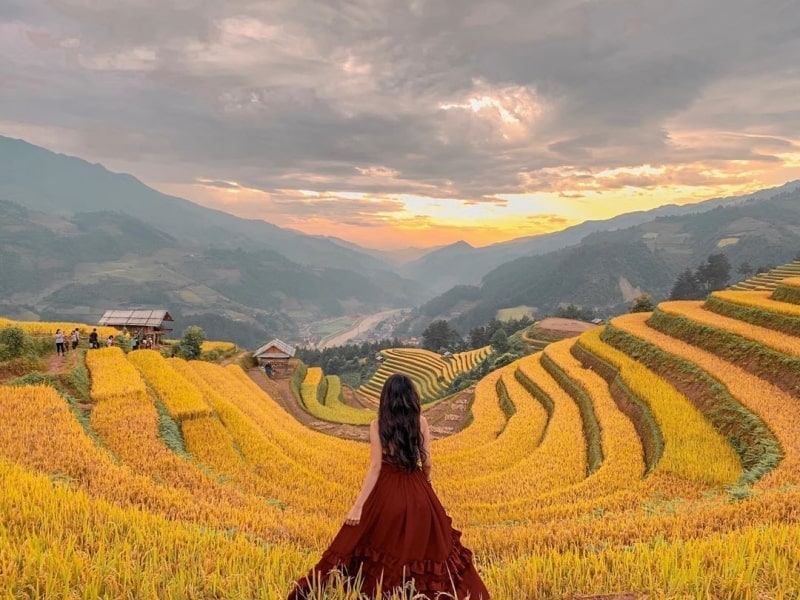 The lush and rugged landscapes of mountainous regions in Northern Vietnam, including Sapa, offer respite from the heat. Here, daytime temperatures linger around a comfortable 20°C to 27°C. The cooler evenings, with temperatures as low as 15°C, make it an ideal time to explore the verdant rice terraces and dramatic limestone karsts.
Northern Vietnam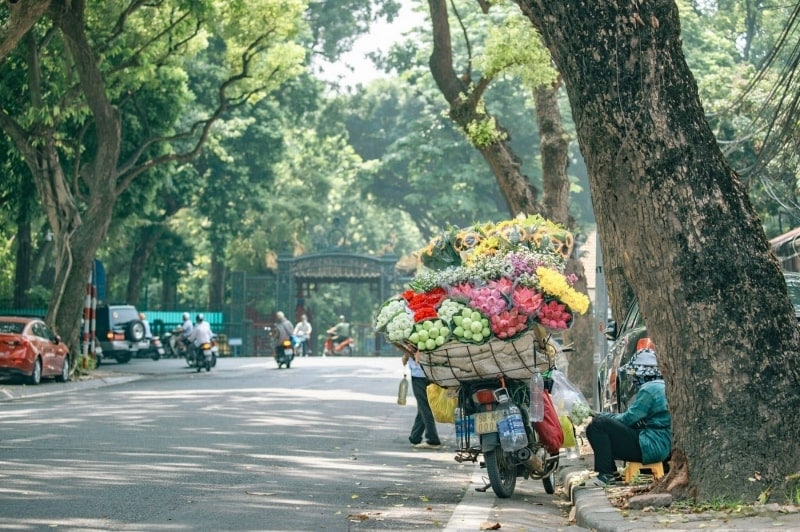 The capital city, Hanoi, experiences temperatures in the range of 25°C to 32°C. September is the last month of the rainy season. Hanoi's weather in September is considered the most beautiful season of the year, very suitable for your trips to sightsee, inhale the cool atmosphere mixed with the fragrant scent of milk flowers or take a walk on the yellow leaves.
Central Vietnam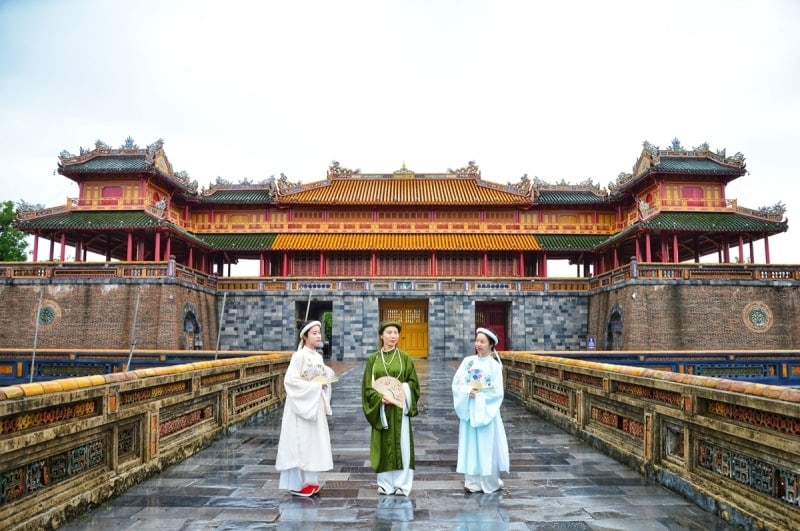 In cities like Hue and Da Nang, you can expect daytime highs of around 28°C. In the Central region, autumn is not as obvious as in the North, the weather will be a bit cooler and sunny. The weather is more comfortable, with less rainfall compared to previous months, creating ideal conditions for discovering the historical treasures of the region.
Southern Vietnam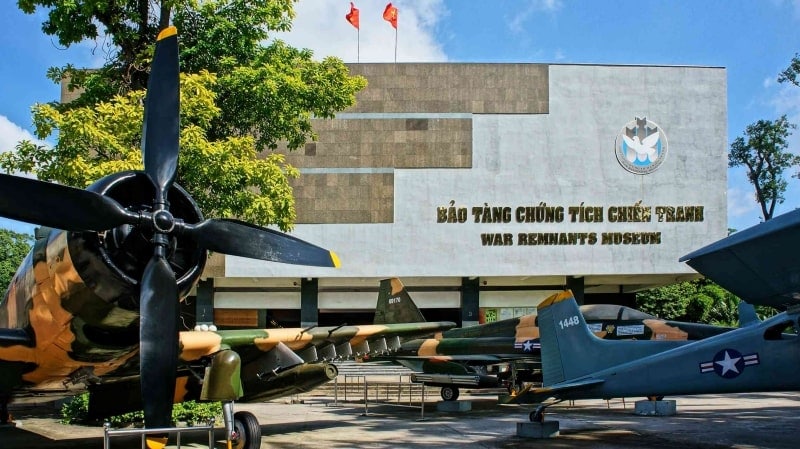 During this time, September is considered to be part of the wet season, which runs from May to October. This means frequent rainfall, high humidity and occasional thunderstorms. Daytime temperatures hover between 30°C and 32°C. Even though Ho Chi Minh City has high levels of humidity and occasional rain, you may still enjoy the city's vivacious marketplaces, historic buildings, and street food.
Tourist Flow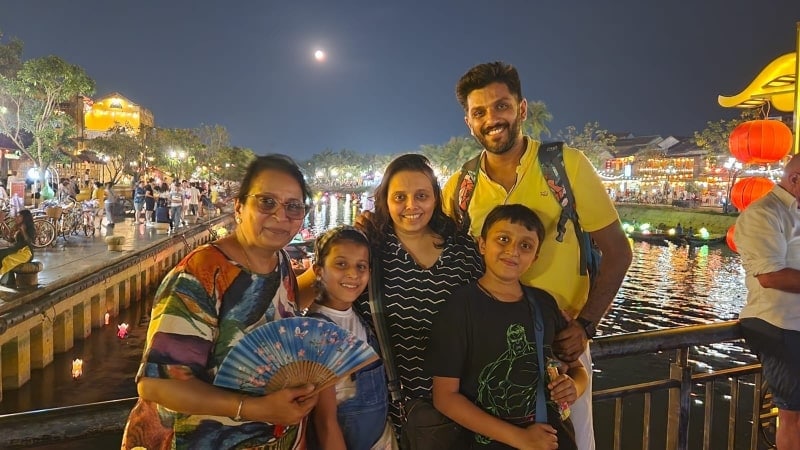 Overall, September is not the peak tourist season in Vietnam, so you can generally expect fewer crowds compared to the months from December to April. The pleasant weather, reduced rainfall, and special cultural events in some areas make it an attractive time for travelers who prefer a more relaxed and authentic experience.
Events and Festivals
Vietnam hosts a variety of events and festivals throughout the year, and September is no exception. Here are some of the events and festivals you can look forward to in Vietnam during September: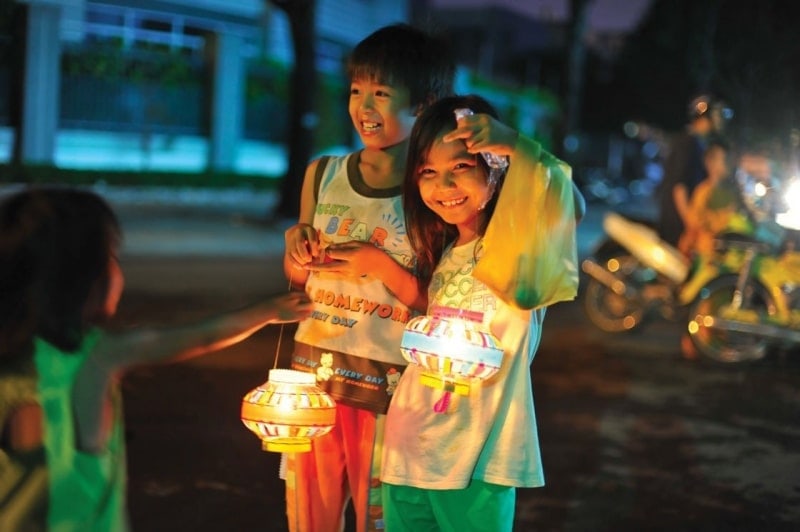 Mid-Autumn Festival (Tet Trung Thu): This is one of the most significant festivals in Vietnam, particularly for families and children. It falls on the 15th day of the 8th lunar month, which usually occurs in September. During this festival, colorful lanterns light up the streets, and mooncakes are shared. There are parades, traditional lion dances, and various cultural performances, especially in cities like Hanoi and Hoi An.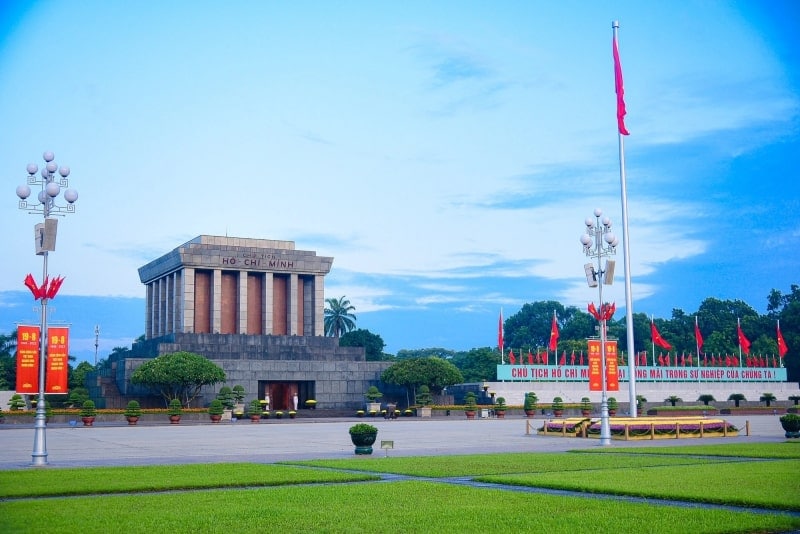 Vietnam Independence Day: Vietnam celebrates its National Day on September 2nd. It's a public holiday marked by various patriotic events, flag-raising ceremonies, and cultural activities.
Travel Tips
Where to Go and What to Do in Vietnam in September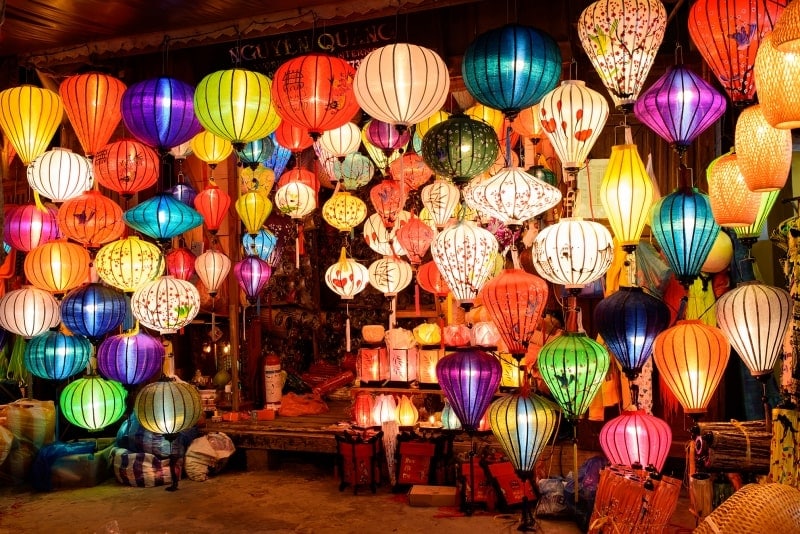 Hanoi: Visiting Hanoi for Independence Day, which is celebrated on September 2nd, can be a special and culturally significant experience. Let's attend the flag-raising ceremony, which often takes place at Ba Dinh Square, in front of Ho Chi Minh's Mausoleum. This is a moment of national pride and unity, and it's a symbolic event to witness.
Hoi An: This charming town is famous for its well-preserved ancient quarter and lantern-lit streets. In September, you can experience the Mid-Autumn Festival, where the town comes alive with cultural performances and colorful lanterns.
Ho Chi Minh City: The bustling southern metropolis is known for its historic landmarks, including the War Remnants Museum and Cu Chi Tunnels. The weather is more comfortable in September, making it a great time to explore the city's diverse attractions.
Tips for Traveling to Vietnam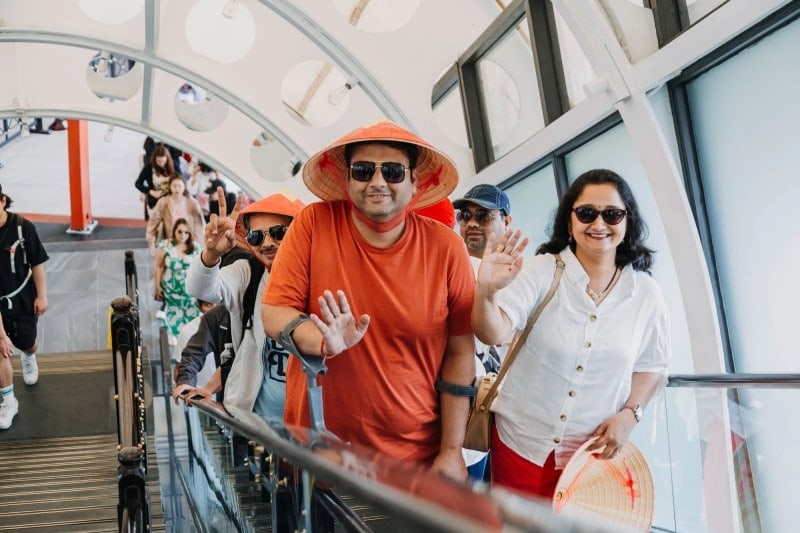 Here are some travel tips for visiting Vietnam in September or anytime you plan to explore this beautiful country:
Weather and Clothing: Pack appropriate clothing based on the weather in the region you'll be visiting. September varies from cooler temperatures in the north to warmer and more humid conditions in the south. Light, breathable clothing and rain gear may be essential.
Local Events and Festivals: Please note that the timing and specific events can vary from year to year, so it's a good idea to check with local sources and event calendars for the most up-to-date information about festivals and events happening during your visit in September.
Plan in Advance: Plan your itinerary and book accommodations in advance, especially during peak travel seasons. September can be busy in some regions, so booking ahead is advisable. You can refer to our Vietnam tour packages to get the most complete experience.
Conclusion
In summary, September unveils Vietnam in all its glory, offering an exquisite blend of climate, culture, and captivating landscapes. Vietnam in September promises a memorable journey filled with enchantment and wonder. It's a time when the country gracefully transitions from the fiery embrace of summer to the cool, inviting arms of autumn, making it an ideal destination for those who wish to explore Vietnam like no other.
RELATED ARTICLE