July unveils a different side of Vietnam, one that's hidden beneath the clouds and nurtured by monsoon rains. While it might not be the most conventional time for Indian tourists to visit, Vietnam in July holds a unique allure. From the refreshing temperatures to the lush landscapes and vibrant festivals, this Southeast Asian gem beckons with a promise of enchantment. Let's dive into why Vietnam in July is a great idea.
Vietnam Weather in July
Vietnam experiences a shift in weather in July. While the rain sets in, the temperatures become quite pleasant. Daily highs typically range from 29°C to 34°C, and the evenings are cooler, with temperatures dropping to around 24°C. While rain is common, it rarely rains all day, allowing you to enjoy outdoor activities in between showers. Be sure to pack lightweight, breathable clothing with waterproof layers to stay comfortable during your travels.
The Mountainous Region in Northern Vietnam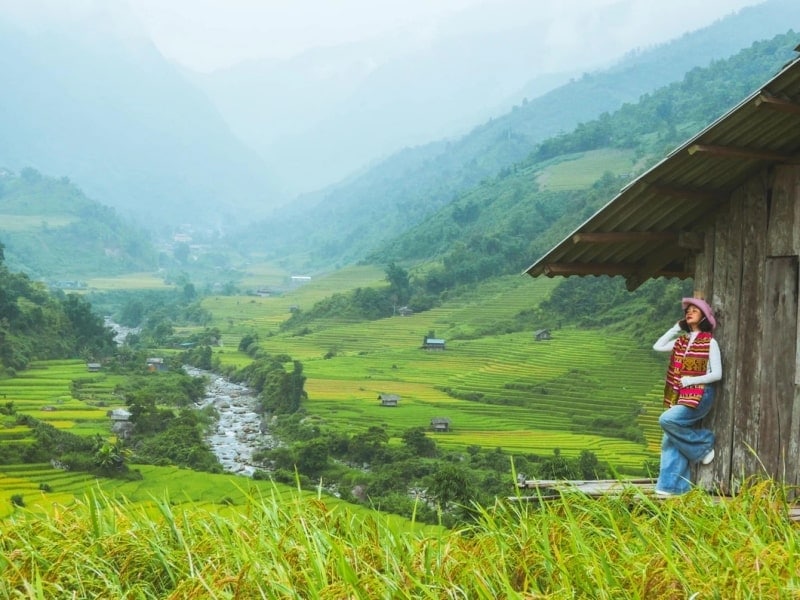 One of the highlights of visiting Vietnam in July is witnessing the lush beauty of the mountainous north. Sapa, with its terraced rice fields, becomes a green carpet as the monsoon showers paint the landscape. The weather here is mild, with daytime temperatures averaging around 24°C, making it ideal for trekking and enjoying the picturesque views.
Northern Vietnam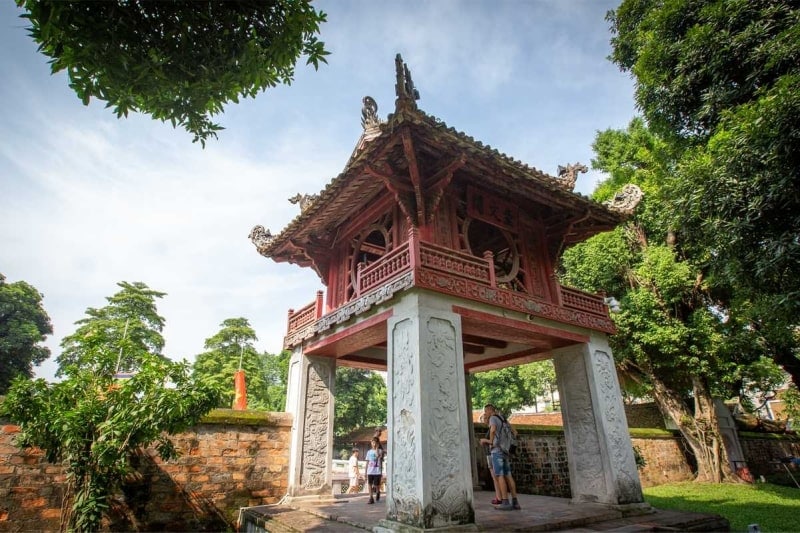 Venture into Hanoi, Vietnam's capital, where the ancient charm and vibrant street life remain unaltered by the rain. The temperatures in July are pleasant, temperatures between 28°C and 35°C. and you can explore iconic attractions such as the Hoan Kiem Lake and the Temple of Literature without the usual crowds.
Central Vietnam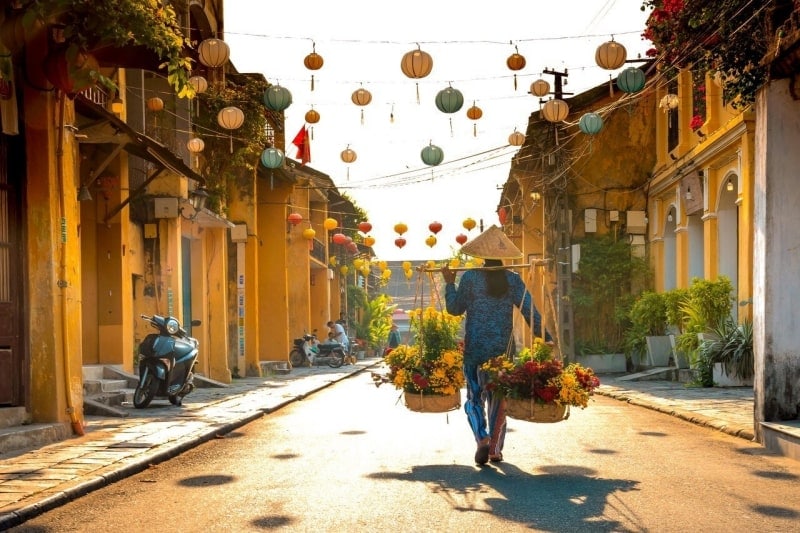 The central region experiences a bit more rainfall in July, but it's not overwhelming. Cities like Hue and Hoi An have temperatures ranging from 27°C to 34°C. The rain showers often come in short bursts, allowing you to explore these culturally rich destinations and enjoy the romantic ambiance of Hoi An.
Southern Vietnam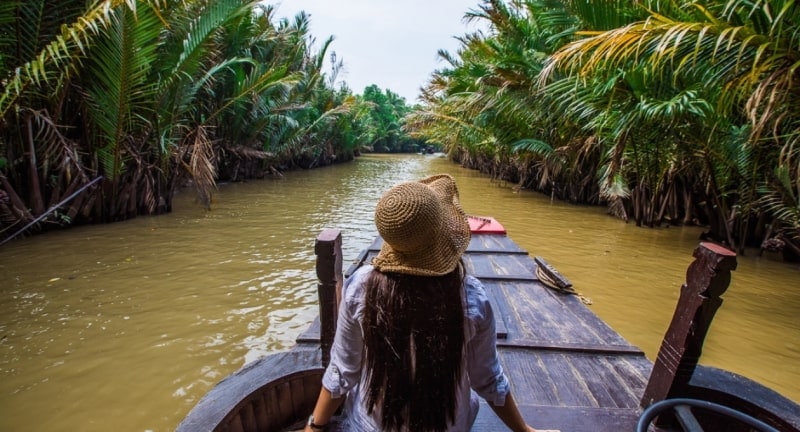 Southern Vietnam, including Ho Chi Minh City, enjoys a relatively stable climate in July. The temperatures here range from 25°C to 34°C, creating comfortable conditions for city exploration and excursions to nearby areas like the Mekong Delta.
Tourist Flow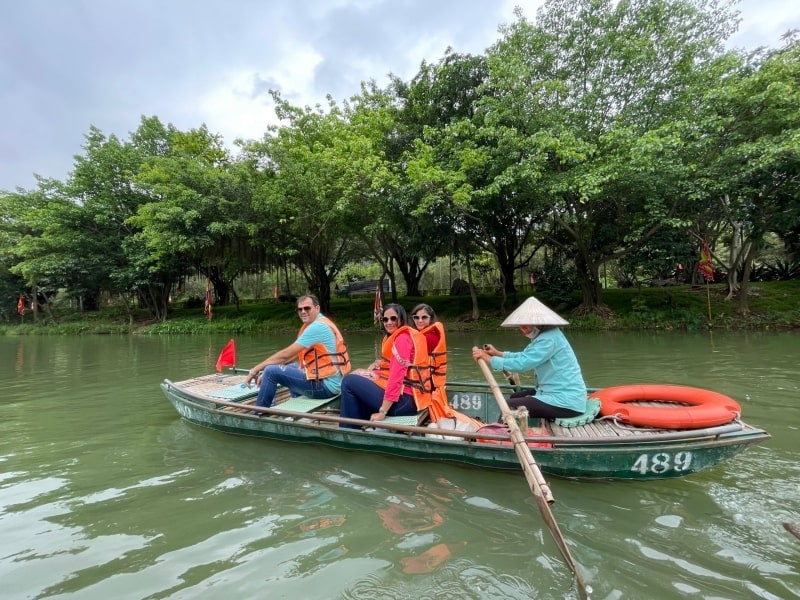 As a country famous for stunning beaches, Vietnam is an ideal destination to cool off the summer heat. In this peak season from July to August when the weather is hot, tourists from all over the world come to Nha Trang, Da Nang, etc. to immerse themselves in the cool blue water and enjoy natural wonders. To avoid the crowds, consider visiting less touristy destinations or planning your trip to Vietnam during the weekdays.
Events and Festivals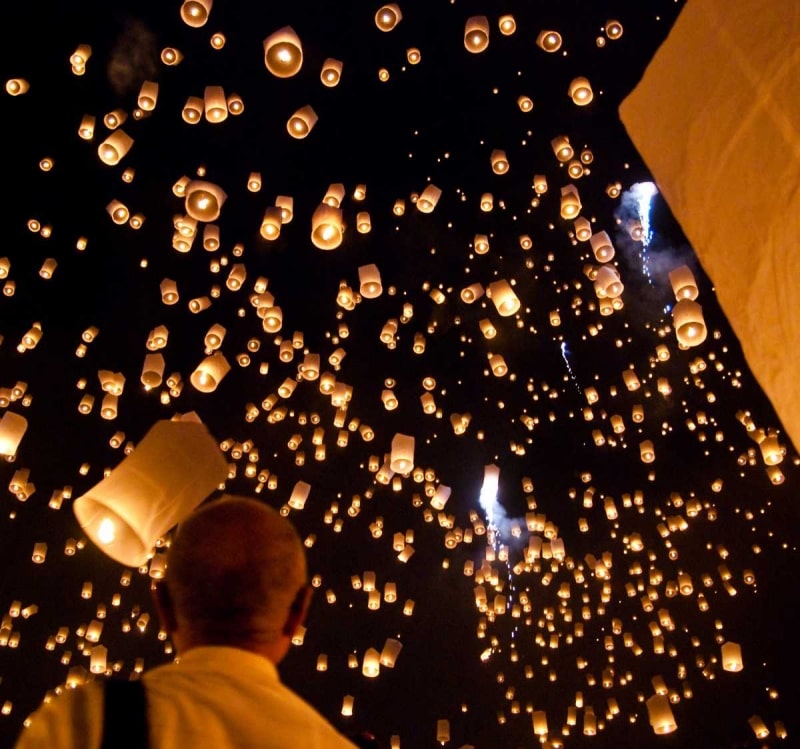 Hoi An Lantern Festival: Be held on the 14th day of each lunar month, including July. Hoi An, a charming ancient town in central Vietnam, is famous for its monthly lantern festival. While it occurs throughout the year, July's rainy season adds a unique dimension to the festival.
Travel Tips
Where to Go and What to Do in Vietnam in July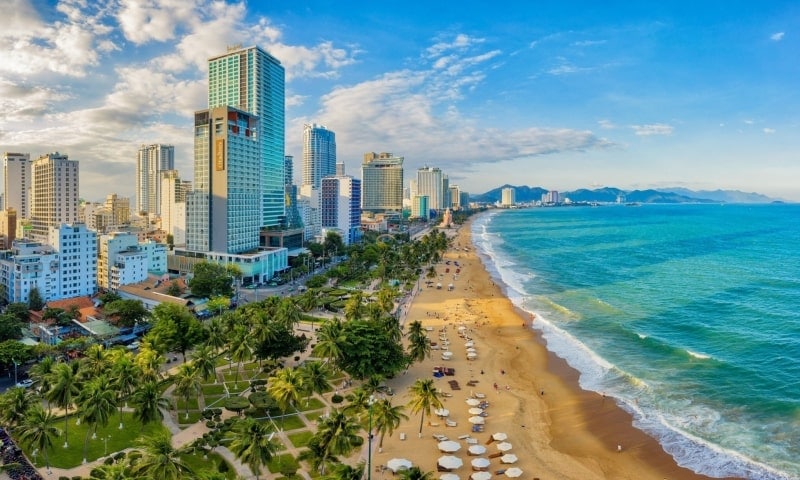 In July, Vietnam offers a variety of captivating destinations to explore:
Sapa: Located in the northern mountains, Sapa is famous for its stunning terraced rice fields. In July, these fields are at their most vibrant and green, making it an ideal time for trekking and cultural encounters with local hill tribes.
Hanoi: The capital city is a year-round destination. In July, the weather is mild, making it enjoyable to explore the city's rich history, vibrant street life, and iconic landmarks like the Hoan Kiem Lake and the Temple of Literature.
Hue: Known for its historical significance, Hue is a city in central Vietnam. July brings some rain, but it's still a great time to explore the city's imperial history, ancient citadel, and royal tombs.
Hoi An: Another gem in central Vietnam, Hoi An is a UNESCO World Heritage Site known for its charming lantern-lit streets. The romantic ambiance is accentuated by occasional rains in July.
Ho Chi Minh City: In the southern part of Vietnam, Ho Chi Minh City is a bustling metropolis with a rich history. July offers a stable climate for exploring the city's attractions, such as the War Remnants Museum and the vibrant street markets.
Mekong Delta: Take a day trip from Ho Chi Minh City to the Mekong Delta. The lush scenery in the delta comes alive during the rainy season, making it an excellent time for boat tours and cultural experiences.
Tips for Traveling to Vietnam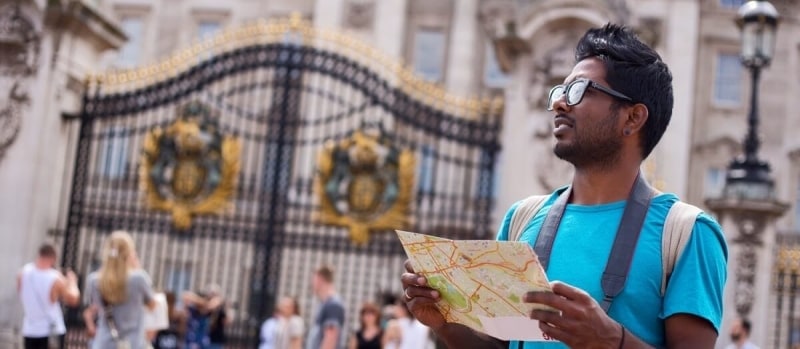 Absolutely, let's take note of some essential travel tips for visiting Vietnam in July:
Pack lightweight, breathable clothing with waterproof layers.
Don't forget to bring an umbrella and rain gear.
Embrace the rain and the lush beauty it brings to the landscapes.
Indulge in Vietnamese cuisine at local street food stalls and restaurants.
Consider booking accommodations in advance, especially in popular tourist areas.
Conclusion
Vietnam in July presents a monsoon marvel waiting to be explored by Indian tourists. The unique blend of weather, diverse regions, cultural richness, and festive celebrations creates an enticing adventure. Whether you seek adventure, culture, or relaxation, Vietnamtour.in promises you will have unforgettable journey into a world of natural beauty and rich traditions with Vietnam weather.
RELATED ARTICLE