August is a fantastic time to visit Vietnam, as the country is bathed in warm weather and vibrant cultural celebrations. In this guide, Vietnamtour.in will delve into the weather conditions, travel recommendations, and festivals that make a trip to Vietnam in August an unforgettable experience.
Vietnam weather in August
Vietnam's weather in August can vary significantly from region to region, adding a fascinating dimension to your trip. In August, the average daily maximum is 33°C and the average daily minimum is 25°C.
The Mountainous Region in Northern Vietnam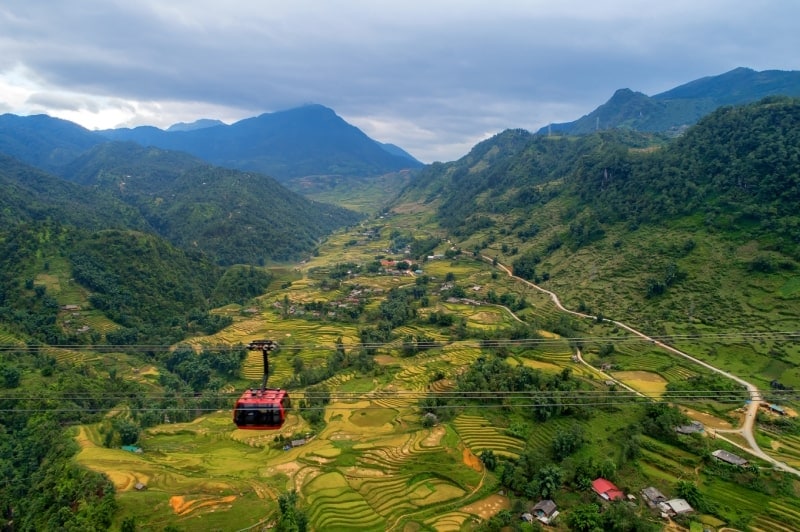 In August, this region experiences milder temperatures compared to the scorching heat in the lowlands. In places like Sapa, nestled in the Hoang Lien Son mountain range, temperatures typically range from 15°C to 25°C. These cooler temperatures provide a refreshing escape from the summer heat, making it an excellent time for trekking and exploring the picturesque landscapes.
Northern Vietnam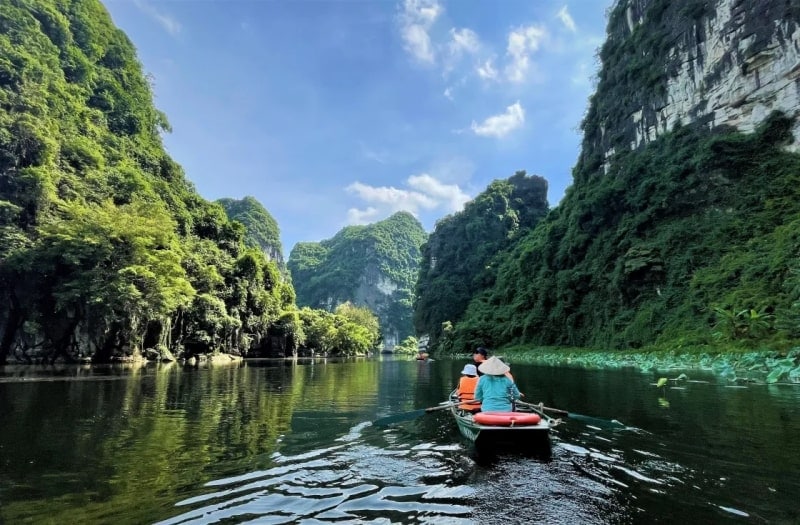 August in Hanoi presents a unique climate that combines warmth with occasional rain, creating an enchanting atmosphere. The average temperature during this month ranges from 25°C to 33°C. While the city enjoys sunny days, brief afternoon showers are not uncommon, offering relief from the heat and adding to the city's charm.
Central Vietnam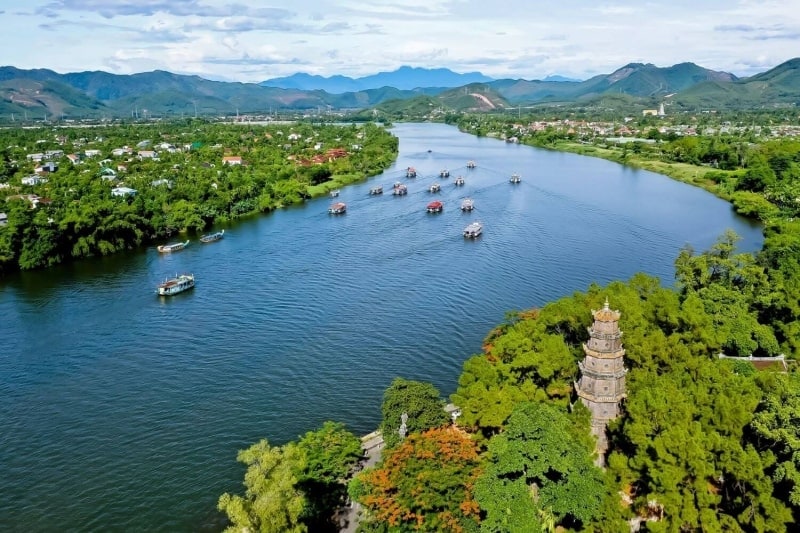 Central Vietnam, encompassing cities like Hue and Da Nang, experiences warm but wet weather in August. Temperatures range from 25°C to 34°C. Frequent rain showers can be expected, so packing a rain jacket or an umbrella is advisable. Despite the rain, the lush landscapes and historical sites of central Vietnam remain a captivating draw for travelers.
Southern Vietnam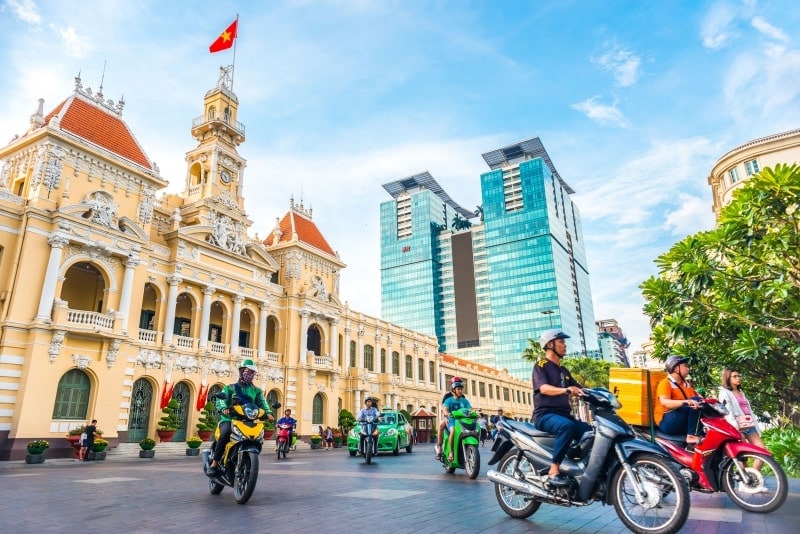 In the south, cities like Ho Chi Minh City and the Mekong Delta are hot and humid, with temperatures ranging from 26°C to 34°C. While you can expect occasional rain showers, the southern regions offer a tropical experience with vibrant street life, markets, and unique culinary adventures.
Tourist Flow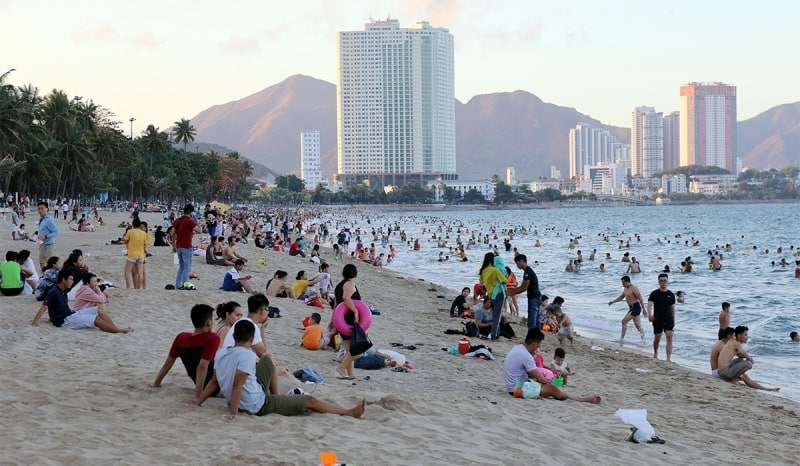 August is a popular time for tourists in Vietnam, especially for those looking to explore the northern and central regions. The warm and relatively dry weather draws visitors seeking outdoor adventures, cultural experiences, and stunning landscapes. To avoid the crowds, consider visiting less touristy destinations or planning your trip during the weekdays.
Events and Festivals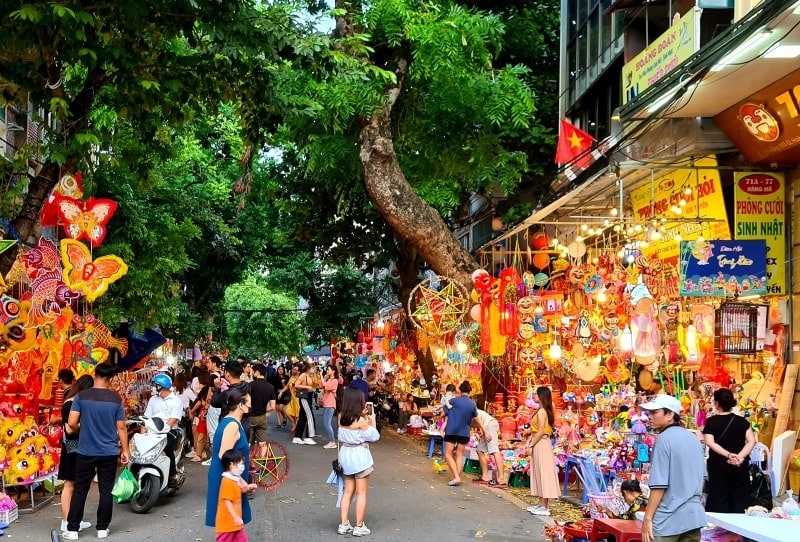 Pre Mid-Autumn Festival: The streets begin to prepare for the Mid-Autumn Festival in September with many colorful lanterns, and stalls selling extremely delicious moon cakes. The festival exudes a lively and family-oriented atmosphere, making it a memorable time to experience local culture. Don't miss the opportunities to join the Mid-Autumn Festival which is a vibrant event in Hanoi.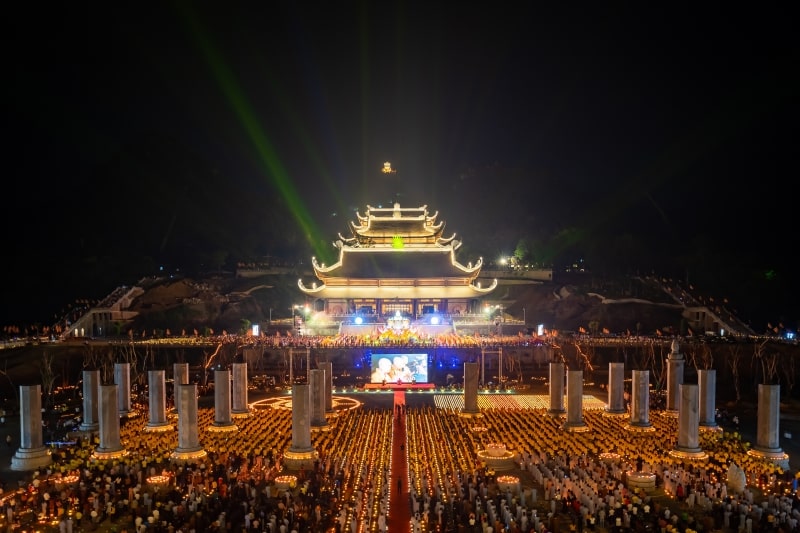 Wandering Souls Day: Celebrated on the 15th day of the seventh lunar month, usually falling in August, this festival is dedicated to honoring deceased ancestors. Families visit pagodas to make offerings and show respect for their ancestors. It's a meaningful and solemn cultural event.
Travel Tips
Where to Go and What to Do in Vietnam in August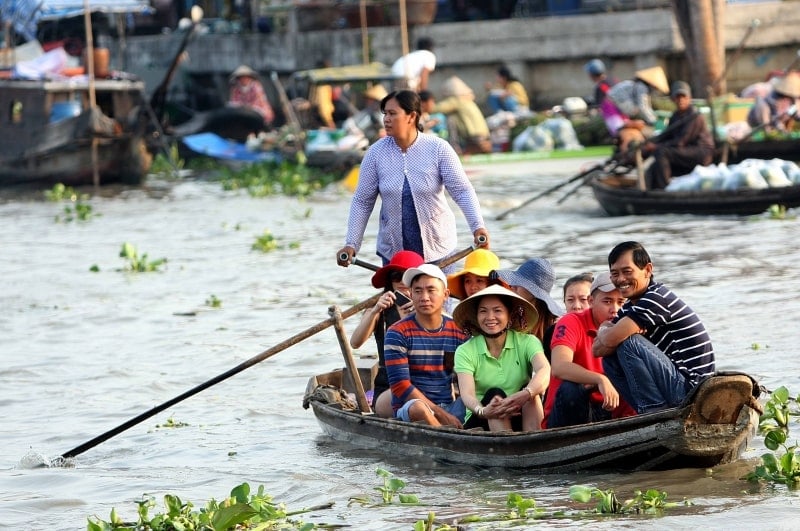 Sapa and the Terraced Rice Fields: August is the perfect time to witness the fields at their most vibrant and lush. Trek through the terraces, interact with local ethnic minority communities and enjoy the breathtaking landscapes. This is an unforgettable cultural and natural experience in the mountainous region of northern Vietnam
My Khe Beach: Da Nang is famous for its My Khe Beach, a stunning, wide stretch of coastline with golden sands. It's perfect for sunbathing, swimming, and water sports. August offers excellent weather for beachgoers. The beach is also known for its calm waters, making it a safe place for swimming.
Nha Trang's Beaches: Nha Trang is known for its stunning beaches and crystal-clear waters. The city's main beach, Nha Trang Beach, is a beautiful stretch of coastline offering opportunities for sunbathing, swimming, and water sports. August is a great time to visit as the weather is perfect for beach activities. You can also explore nearby beaches like Bai Dai Beach and Bai Tru Beach for a quieter and more relaxing experience.
Floating Markets: The Mekong Delta is famous for its floating markets, where boats are filled with a colorful array of fresh produce and goods. Notable markets to visit include Cai Rang and Phong Dien. In August, these markets are bustling with activity, and you can taste fresh tropical fruits, street food, and authentic local dishes.
Tips for Traveling to Vietnam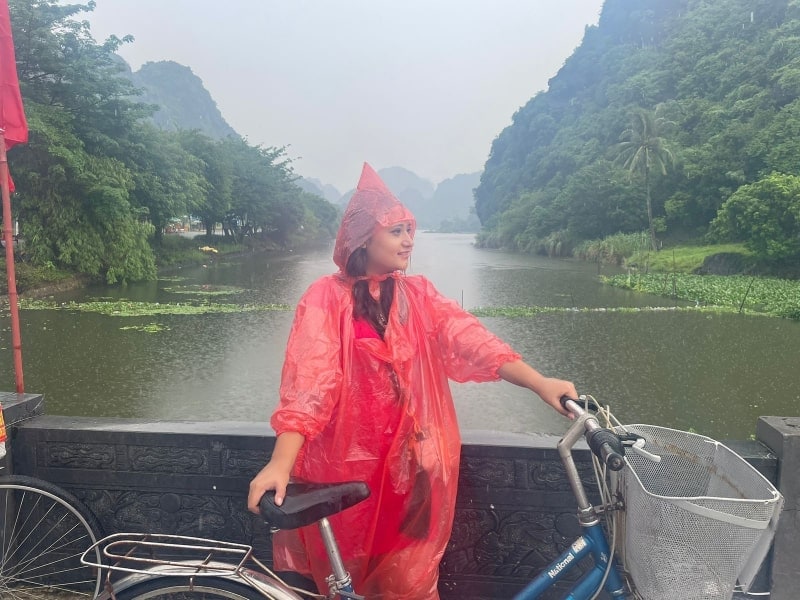 Pack Light Clothing: Given the warm and humid weather, it's advisable to pack lightweight, breathable clothing. Don't forget sunscreen, a hat, and sunglasses to protect yourself from the sun.
Stay Hydrated: The high temperatures can be draining, so carry a reusable water bottle to stay hydrated. You'll also find plenty of street vendors selling fresh coconut water and other refreshing beverages.
Rain Gear: In central Vietnam, occasional rain showers are common. Packing a rain jacket or an umbrella is a good idea, especially if you plan to explore this region.
Book Accommodation in Advance: August is a busy tourist month, so it's wise to book your accommodation in advance, especially if you have specific preferences.
Conclusion
Visiting Vietnam in August offers a wonderful combination of warm weather, cultural celebrations, and a chance to explore the country's diverse landscapes. August provides a rich tapestry of experiences for Indian tourists in Vietnam. Just remember to plan ahead, stay hydrated, and immerse yourself in the local culture to make the most of your journey. The varied weather conditions in different regions add an exciting dimension to your trip to Vietnam, allowing you to tailor your experience to your preferences.
RELATED ARTICLE