Vietnam in January is ideal for tourism when the weather is pleasant for outdoor activities, and tourist destinations host many events to welcome the Lunar New Year.
Swimming under crystal-like water, visiting historical sites, or wandering around the Tet flower markets – any expectations for your trip to Vietnam can be fulfilled this month. In this article, we'll delve into Vietnam weather in January, exciting things about Vietnam during the Tet holiday, and some advice for an enjoyable trip.
Vietnam Weather in January
Vietnam weather in January is quite pleasant in most regions of the country. This month falls into the spring season, when all living things, such as plants, flowers, and animals, come to life and thrive. The Vietnam temperature in January ranges from 10°C to 29°C, depending on the region, making it suitable for tourism events and leisure activities. Let's go into detail in each area.
The Mountainous Regions in Northern Vietnam
The weather in mountainous regions in northern Vietnam is dry and cold. It's still affected by the cold air of the winter season, with fog and drizzle. Temperatures can drop to about 6 – 8 °C.
Sapa and Ha Giang are renowned tourist destinations in this region. In a chilly atmosphere, you can admire the charming beauty of grand mountains and rustic villages. If you're lucky, you can catch the snowy views of Sapa, which are as gorgeous as film scenes. It'll be an unforgettable journey to Sapa or Ha Giang in January.
Northern Vietnam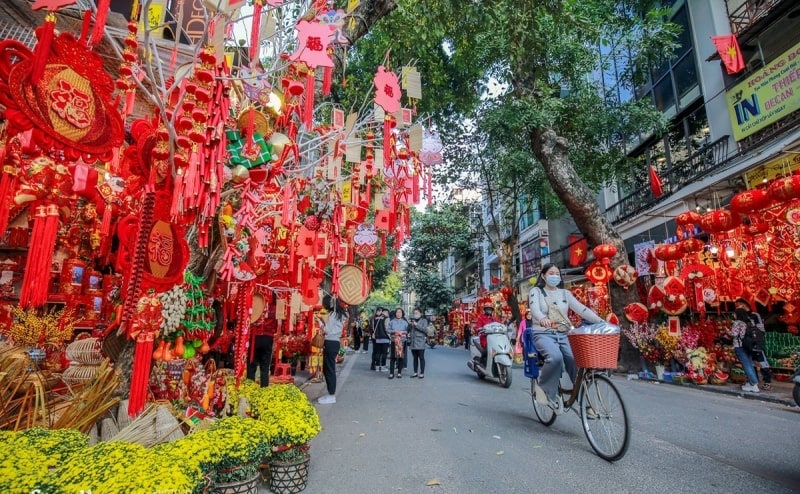 Hanoi and the northern provinces have chilly temperatures (around 10°C – 23°C), foggy early mornings, and lingering showers. Although this month is the coldest month of the year, Hanoi is still vibrant, with many activities and festivals for the Tet holiday.
Apart from Hanoi, Halong Bay is another hot spot in northern Vietnam. It has chilly and foggy days in January, with temperatures around 20°C. The pleasant weather in Halong Bay is ideal for outdoor activities such as hiking, trekking, or climbing.
Central Vietnam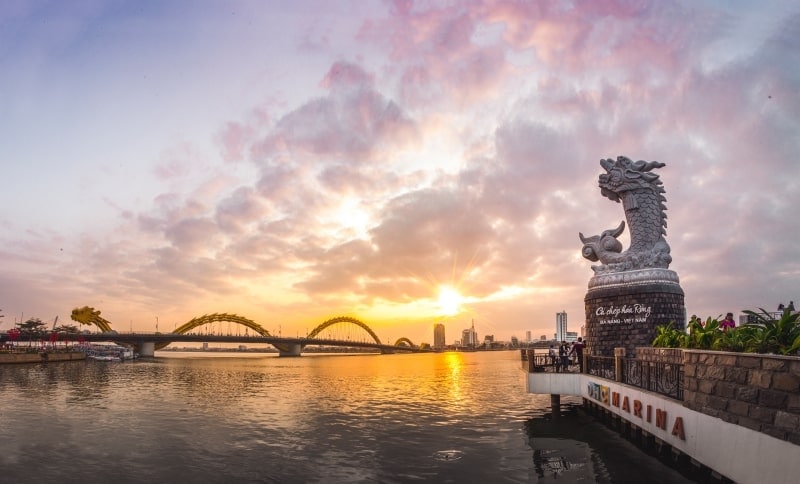 January is the perfect time for a beach vacation in Vietnam's central regions. The weather is sunny and cool, with temperatures around 20°C to 24°C. Popular tourist destinations like Hoi An, Da Nang, and Nha Trang are bustling with numerous outside activities.
Hoi An experiences temperatures around 20°C to 23°C this month, while Da Nang enjoys cool and dry weather, with an average temperature ranging from 19.6°C to 22.7°C. Nha Trang boasts beautiful weather, with minimal rainfall and an average temperature of approximately 22°C.
Southern Vietnam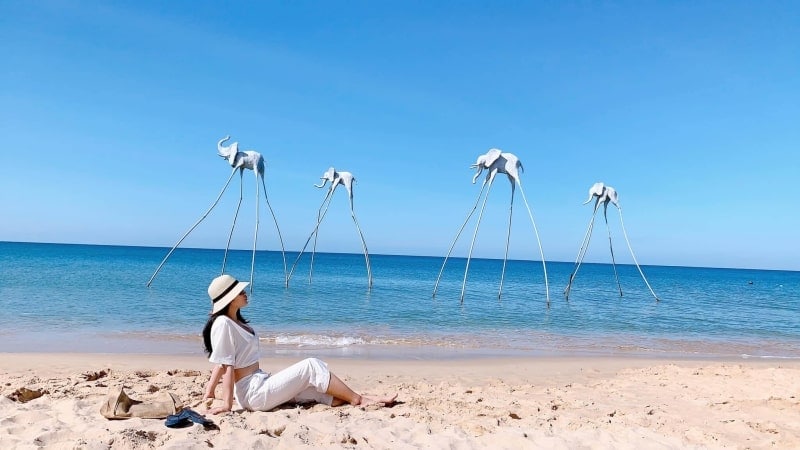 Southern Vietnam has the most pleasant and favourable weather in Vietnam in January. Sunshine, blue skies, and cool air make this region perfect for all tourism activities.
Ho Chi Minh City, with its pleasant temperatures ranging from 22°C to 29°C, is the top tourist destination in January. Besides the delightful climate, HCMC hosts the events of the Tet holiday, the most extravagant and vibrant celebration in Vietnam.
Phu Quoc Island is another must-visit hotspot this month. This pearl island is renowned for its crystal-clear waters, expansive white sand beaches, and warm atmosphere, with temperatures ranging from 25°C to 28°C.
Additionally, the Mekong Delta and Cu Chi Tunnels offer excellent entertainment opportunities, with an average temperature of around 26°C in January.
Tourist Flow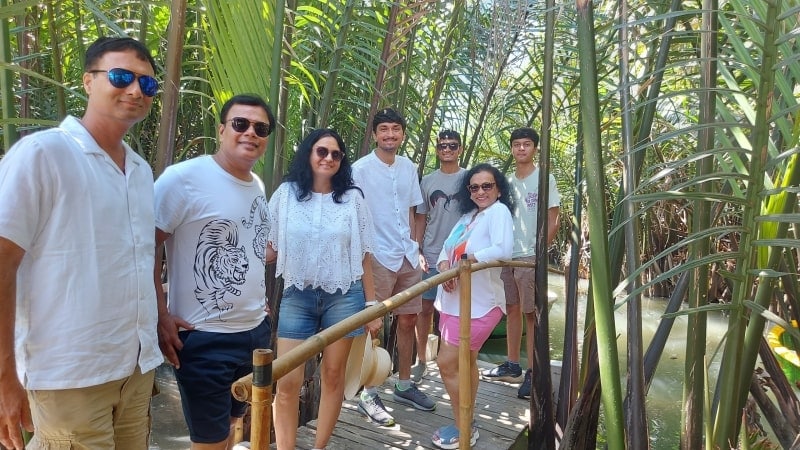 January is undoubtedly one of the most vibrant tourist months of the year in Vietnam. Besides the pleasant weather, this month is within a special period – The Lunar New Year or Tet in Vietnam.
According to statistics from the Vietnam National Authority of Tourism, in January 2023, 36 thousand Indian visitors were coming to Vietnam. They're excited to join in the unique festivities of traditional Vietnamese Tet and travel to the most beautiful beaches in Vietnam.
In addition, this is a relaxing time for Vietnamese residents; many plan to return to their hometowns, and others intend to visit tourist destinations. Therefore, it's the best time for local and foreign tourists to mingle and exchange cultures with each other.
Unsurprisingly, January is the peak month for many hotels and tour packages. So, it's recommended that Indian tourists book tours or hotels and transportation at least 3 months before January. Planning your trip soon can help you save time, money and effort. (Many travelers from Asian countries, Europe and the US also like spending their holidays in Vietnam during this time)
Events and Festivals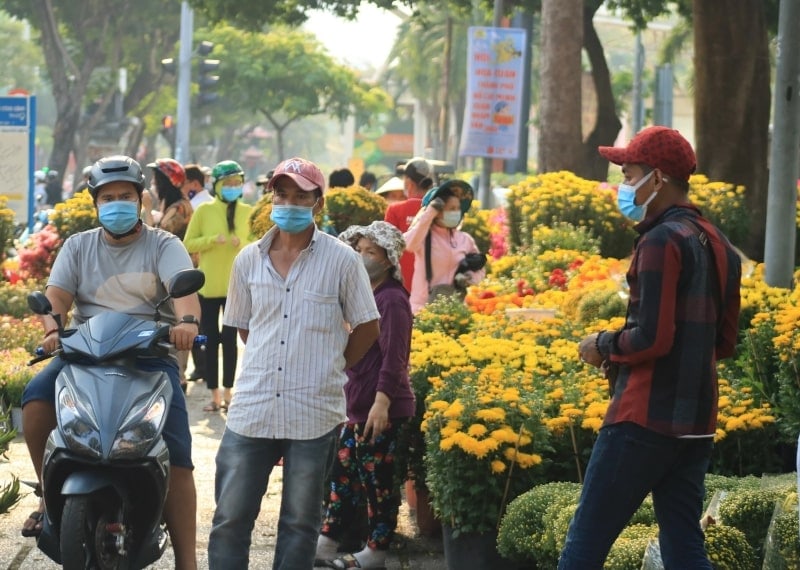 The Lunar New Year – Tet, the biggest festival of the year in Vietnam – falls between late January and mid-February (the exact date varies by year). During this time, all provinces of Vietnam came alive with a multitude of activities. People tour flower markets, watch fireworks, enjoy lion dances, and immerse themselves in the festive atmosphere of Tet in pagodas and more.
Especially Ho Chi Minh City and Hoi An are the most bustling tourist destinations in Vietnam.
Ho Chi Minh City stands out with Nguyen Hue Walking Street, full of colorful flowers and impressive Tet-themed backdrops.
Hoi An is vivid with colored lanterns and ancient ambience, making the views glowing and charming.
Travel Tips
Where to Go in Vietnam in January
Generally, Vietnam weather in January is not severe. The temperature in Vietnam this month ranges from 10 – 29 °C, which is suitable for most outdoor activities. Depending on your preferences, you can choose any tourist destination in Vietnam.
However, the most ideal areas are still central regions and southern Vietnam. You can indulge in picturesque beaches under sunshine and gin-clear water in Nha Trang, Da Nang, Phu Quoc. Otherwise, you can head to big cities like Ho Chi Minh or Hoi An to enjoy the energetic atmosphere of Tet.
What to Do in Vietnam in January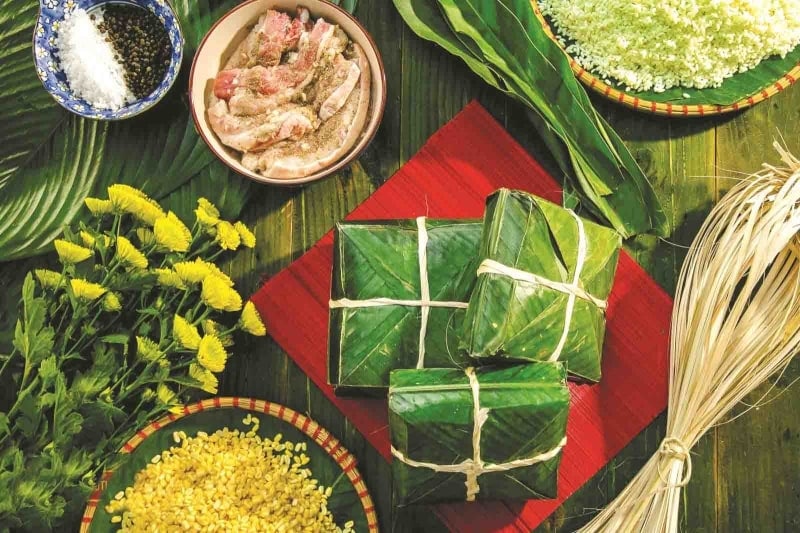 Apart from visiting tourism areas, there are two exciting things you should do in Vietnam in January: savouring Vietnamese foods only present in Tet (such as sticky rice cake/ Chung cake, spring roll/Nem roll, jellied meat), and wearing Vietnamese traditional clothes – Ao Dai then browsing the flower streets. There is no more wonderful thing than socializing with Vietnamese culture this month.
What to Wear in Vietnam in January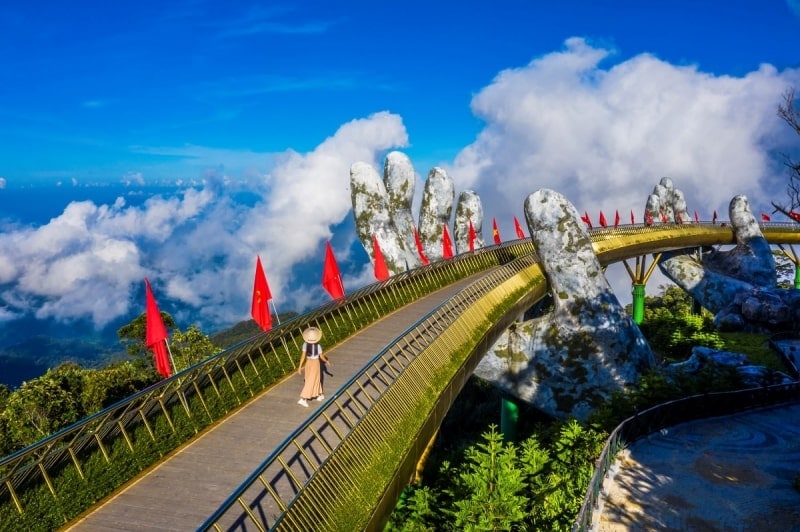 The average temperature in Vietnam in January is around 20°C. Therefore, lightweight clothing like shorts, skirts, light trousers, and T-shirts is suitable for this month.
However, if you plan to visit northern Vietnam, where temperatures occasionally drop below 10°C, it's a good idea to pack a few warmer items, such as a jacket or jeans.
In addition, the following are some suggestions about things you should bring for your trip to Vietnam in January:
Mobile phone;
Chargers and Charger Cables;
Sunscreen, moisturizer, bug spray;
Sunglasses, hat.
Things You Didn't Know in Vietnam in January
Traveling during the Tet holiday is both exciting and unique. However, it's essential to note that you should arrange hotel reservations, tours, and transportation in advance. Many shops, markets, and government offices close during the Tet celebrations, and some tourist sites may also be affected. Additionally, transportation options will be greatly reduced.
For the most enjoyable trip, booking a tour package is highly recommended, in which you won't have to worry about anything during your journey. Call us now for the latest information about tour packages to Vietnam in January.
Conclusion
Vietnam in January is beautiful and unique, with traditional festivals that welcome a lucky and happy New Year. You can only catch Vietnam with its vibrant atmosphere and colorful streets in the first months of the year. So, visiting Vietnam in January will be a fantastic opportunity to explore the country fully. Book a Vietnam tour package now to ensure the utmost convenience for your trip!
RELATED ARTICLE