Vietnam in December is a fascinating mix of climatic conditions that can vary greatly depending on which region of the country you find yourself in. From the chilly mountainous regions in the north to the more temperate climates of the central areas and the warm, tropical weather of the south, Vietnam's December weather offers a spectrum of experiences to travelers. In this article, we'll be your guide, showcasing the wonders of Vietnam this month.
Vietnam Weather in December
Vietnam's geographical diversity means that you can find a wide range of temperatures and climate conditions in different parts of the country. The average temperature falls to around 22°C.
The Mountainous Region in Northern Vietnam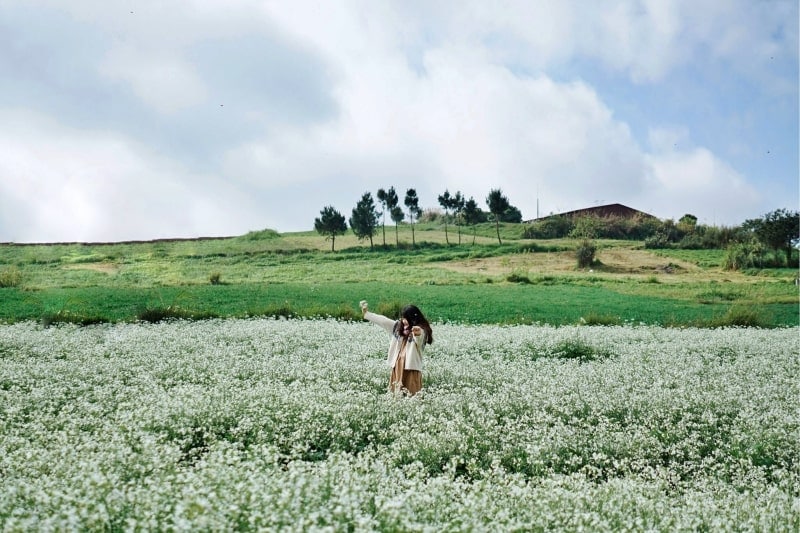 The northern mountainous region of Vietnam, which includes places like Sapa, Ha Giang, and Moc Chau, experiences cold and dry weather in December. This is the perfect time for those who enjoy a winter wonderland, as temperatures can drop to 10°C or even lower. December is also the start of the dry season in this region, making it an excellent time for trekking and exploring the stunning landscapes. However, it's important to pack warm clothing as the nights can be quite chilly.
Northern Vietnam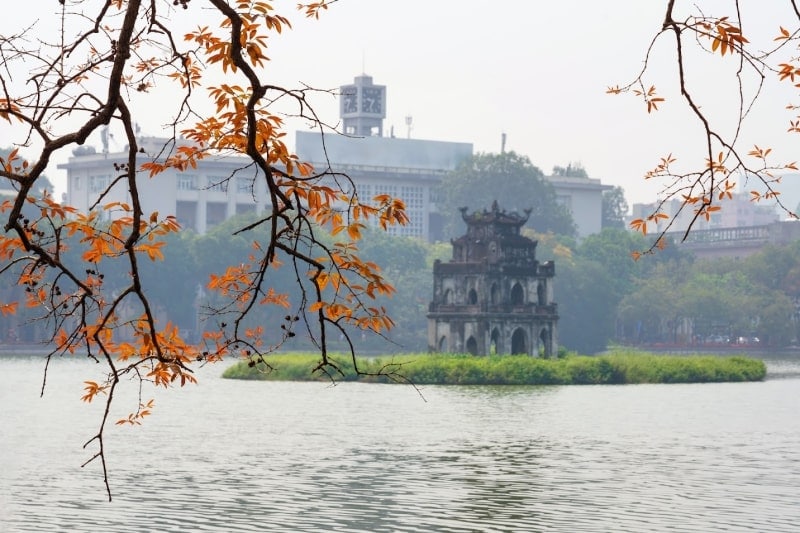 Moving south from the mountainous region, the rest of northern Vietnam, including Hanoi, undergoes a transition from autumn to winter. December is generally cool and dry, with average temperatures ranging from 15°C to 20°C. While it's not as cold as the mountainous areas, a light jacket or sweater is advisable. The weather is often overcast, but the lack of rain makes it an excellent time for exploring the bustling city of Hanoi and its historical sites.
Central Vietnam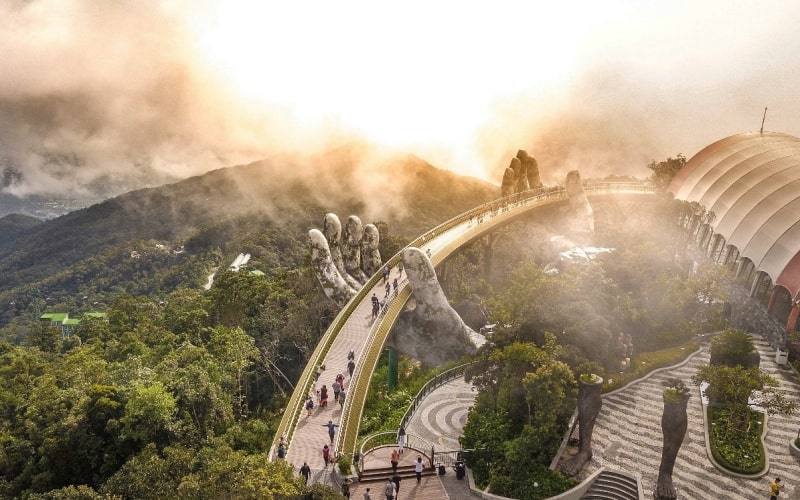 Central Vietnam, which includes popular destinations like Da Nang, Hoi An, and Hue, experiences pleasant and temperate weather in December. This region enjoys a mild and dry climate during this time, with temperatures averaging between 20°C and 25°C. This makes December a favorite time for tourists to explore the cultural heritage, beautiful beaches, and historic towns without the sweltering heat and humidity of the summer months.
Southern Vietnam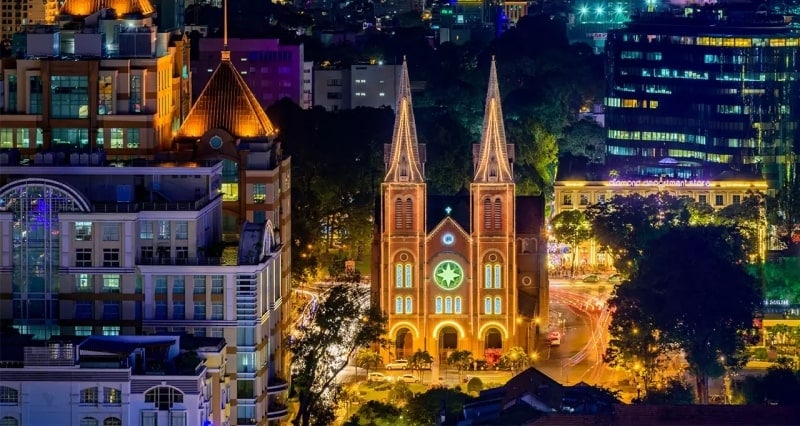 In contrast to the north, southern Vietnam enjoys warm and tropical weather throughout the year, including December. Ho Chi Minh City and the Mekong Delta region typically experience temperatures ranging from 25°C to 32°C during this month. December marks the end of the rainy season in the south, making it an ideal time to explore the vibrant cities and lush landscapes. However, be prepared for occasional rain showers.
Tourist Flow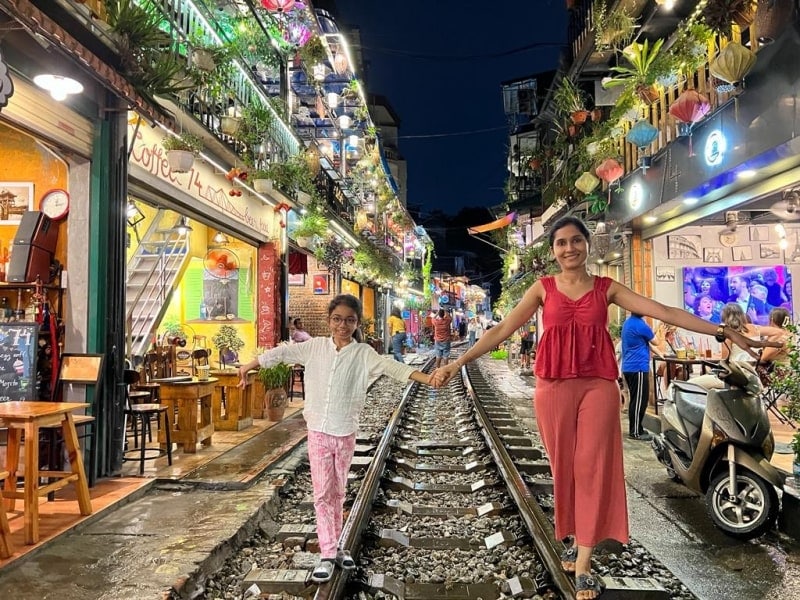 Overall, December is considered the high season for tourism in Vietnam, and tourists from various countries come to explore the rich culture, breathtaking landscapes, and diverse experiences that this country has to offer. To make the most of your trip to Vietnam, it's a good idea to plan and book accommodations and activities well in advance, especially if you're visiting the more popular destinations in the northern and central regions.
Events and Festivals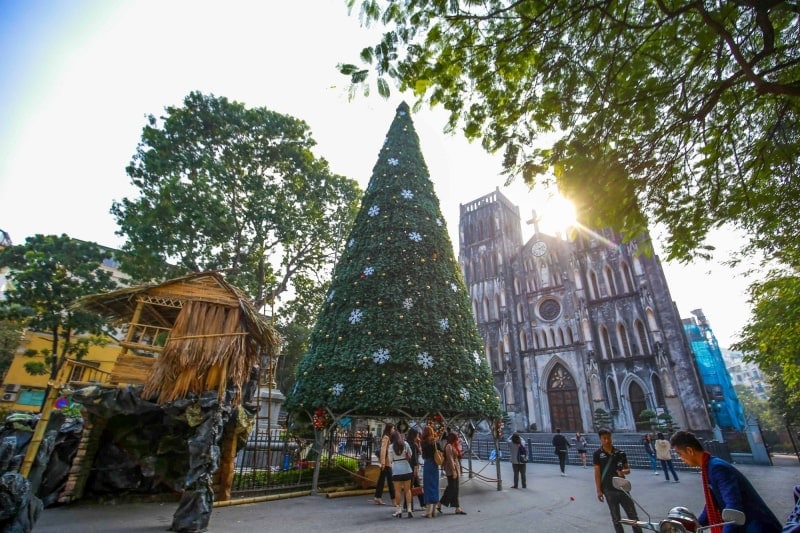 Christmas Celebrations: While not a traditional Vietnamese festival, Christmas is widely celebrated in major cities like Hanoi and Ho Chi Minh City. Streets are adorned with colorful lights and decorations, and you can find special Christmas markets and events.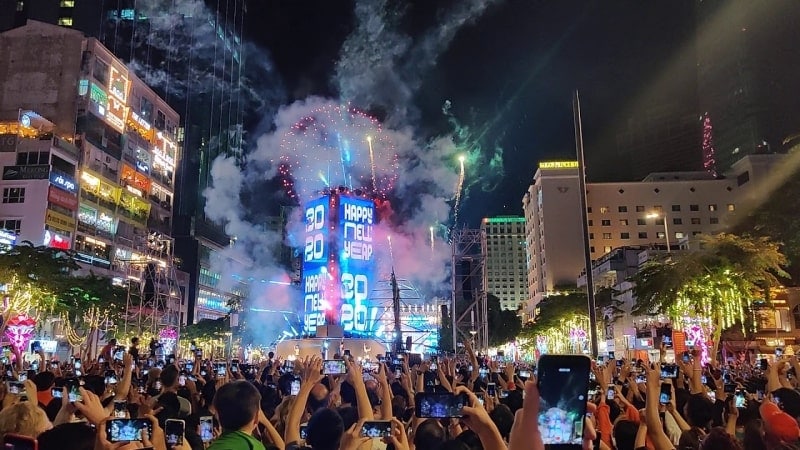 New Year's Eve Celebrations: The transition to the New Year is marked with fireworks, parties, and celebrations across Vietnam. Major cities like Hanoi and Ho Chi Minh City host lively gatherings and street parties.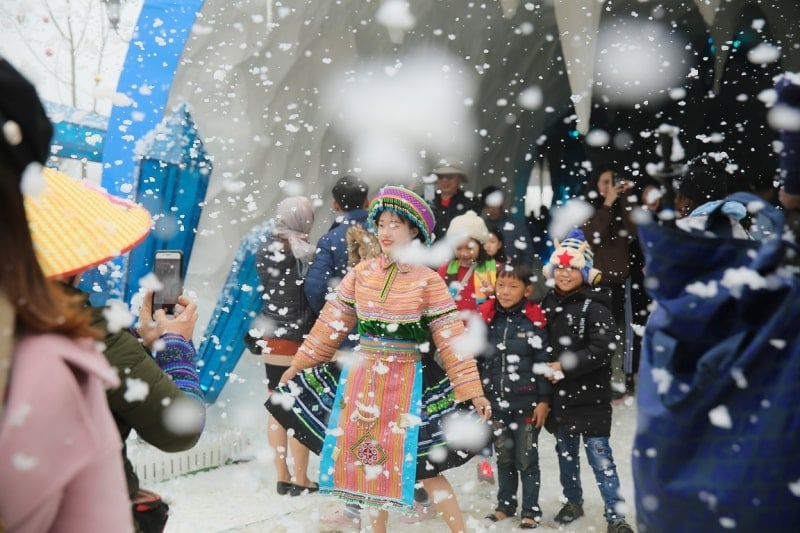 Winter Festival in Sapa: Sapa, in the northern mountainous region, holds a Winter Festival in December. This event includes a variety of activities such as traditional dances, singing, culinary events, and a market showcasing local handicrafts. It's an excellent opportunity to experience the traditions of Sapa's ethnic minority communities.
Travel Tips
Where to Go and What to Do in Vietnam in December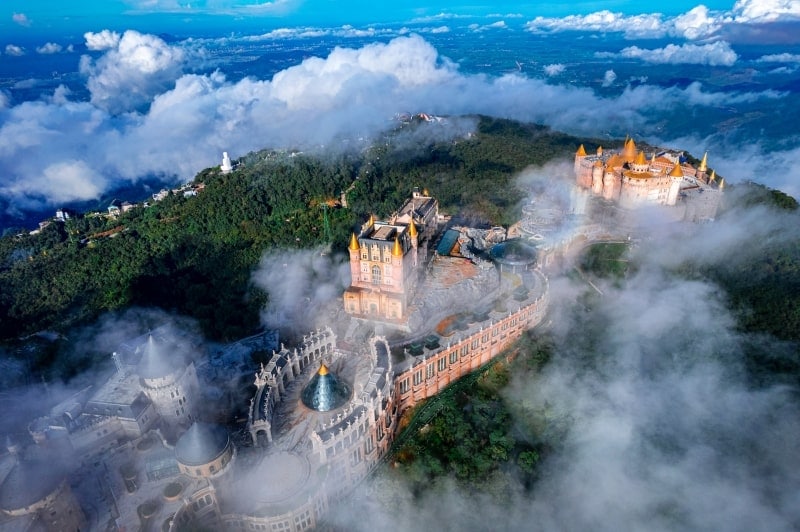 Moc Chau: The pristine white rapeseed fields in Moc Chau have become one of the unique features of this land. Visitors to Moc Chau – Son La in December must admire the poetic beauty of white mustard flower fields. Under the mist, white mustard flowers cover the hillsides, creating a scene of pure, dreamlike beauty.
Da Nang: Da Nang in December offers a unique and delightful experience for travelers. Da Nang enjoys mild temperatures in December, with daytime highs ranging from 22°C to 28°C. It's not too hot, and the evenings can be pleasantly cool, making it a great time for outdoor activities. You can Consider day trips to the Ba Na Hills, Marble Mountains, or My Son Sanctuary for a deeper dive into the region's history and natural beauty.
Ho Chi Minh City: December is one of the most pleasant months to visit Ho Chi Minh City in terms of weather. The city gets into the holiday spirit in December. You'll find Christmas decorations, lights, and festive displays in various parts of the city. Many hotels, restaurants, and shopping centers offer special holiday menus and events. You can customize your day trips to nearby attractions, such as the Cu Chi Tunnels, where you can learn about Vietnam's wartime history, or a visit to the Mekong Delta for a glimpse into rural life and riverine landscapes.
Tips for Traveling to Vietnam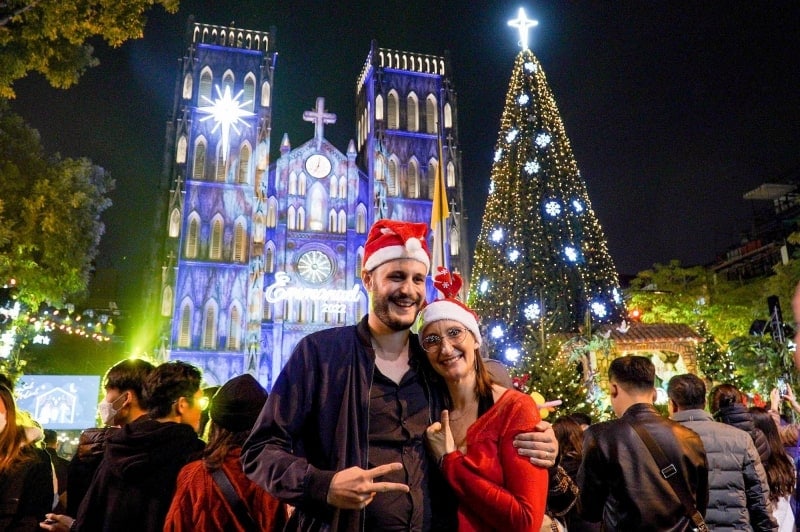 Pack Appropriately: Check the weather at your destination and pack accordingly. In some places, December can be quite cold, so bring warm clothing. If you're heading to a tropical destination, pack light and breathable clothing.
Book Accommodations Early: December is a popular travel month, especially around the holidays. To secure your preferred accommodations at a reasonable price, book in advance.
Be Flexible: December is a peak travel month, so flights and accommodations can get booked up quickly. Be flexible with your travel dates to secure the best deals.
Enjoy the Festive Spirit: December is a festive time of year in many places. Embrace the holiday cheer, visit local markets, and enjoy seasonal decorations.
Conclusion
Vietnam in December showcases the country's climatic diversity, offering something for everyone. Whether you seek the crisp, cold air of the northern mountains, the mild conditions in central Vietnam, or the warm tropical climate of the south, Vietnam has it all. Each region has its unique charm, attractions, and activities to enjoy, making December a fantastic time to explore this beautiful country.
RELATED ARTICLE