October paints Vietnam in shades of charm and allure, so in this guide, we'll unveil the weather secrets of Vietnam in October, inviting you to experience the fusion of tradition and modernity, attractive festivals, and breathtaking natural wonders. Join Vietnamtour.in tour through a country where every moment is an opportunity to create memories that last a lifetime.
Vietnam weather in October
In October, Vietnam experiences pleasant transitional weather as the wet season recedes and the cool, dry season begins. The average daily maximum is 31°C and the average daily minimum is 22°C.
The Mountainous Region in Northern Vietnam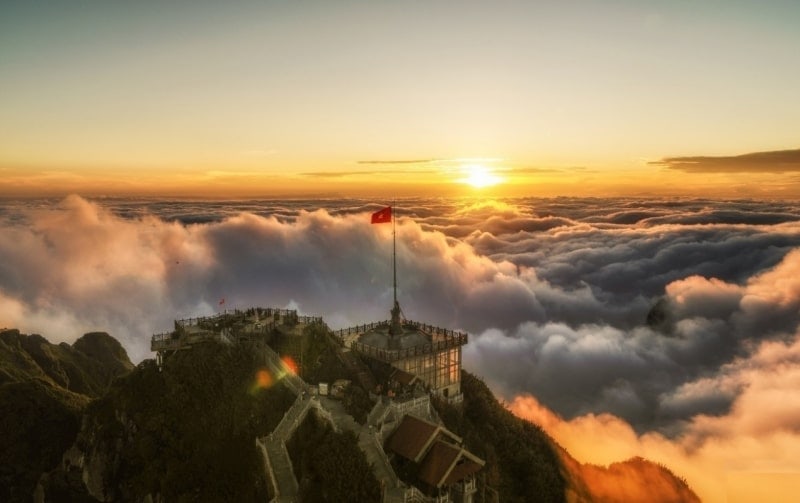 If you plan to visit the mountainous regions of Vietnam, like Sapa in the far north, be prepared for cooler temperatures. In October, temperatures can drop significantly, especially at night. Daytime highs may be around 20°C, but nights can get as chilly as 10°C. Pack accordingly with warm clothing.
Northern Vietnam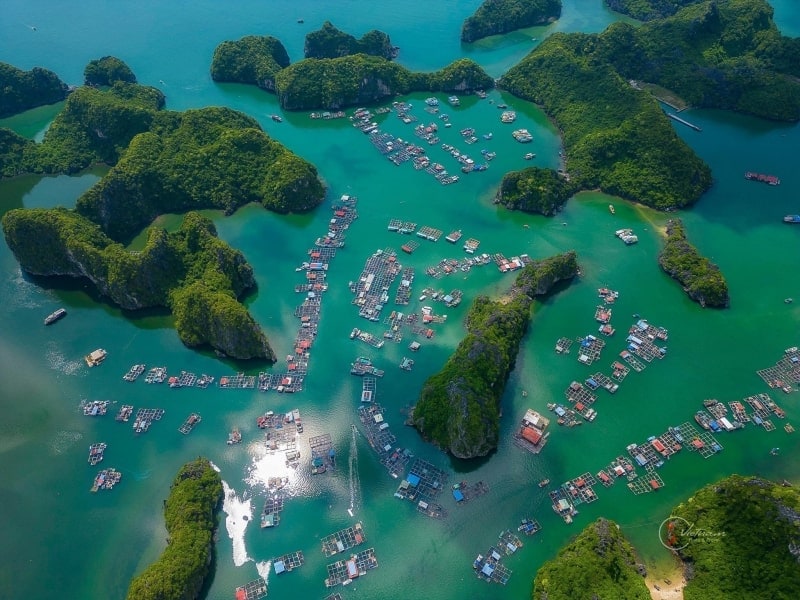 The capital city Hanoi experiences cooler temperatures in October, with daytime highs around 25°C and nighttime lows around 22°C. It's a transitional month from the rainy season, so there might still be occasional drizzles.
Halong Bay enjoys similar temperatures to Hanoi, with daytime highs around 25°C and cooler evenings. The clear skies and mild weather make it an excellent time for a cruise.
Central Vietnam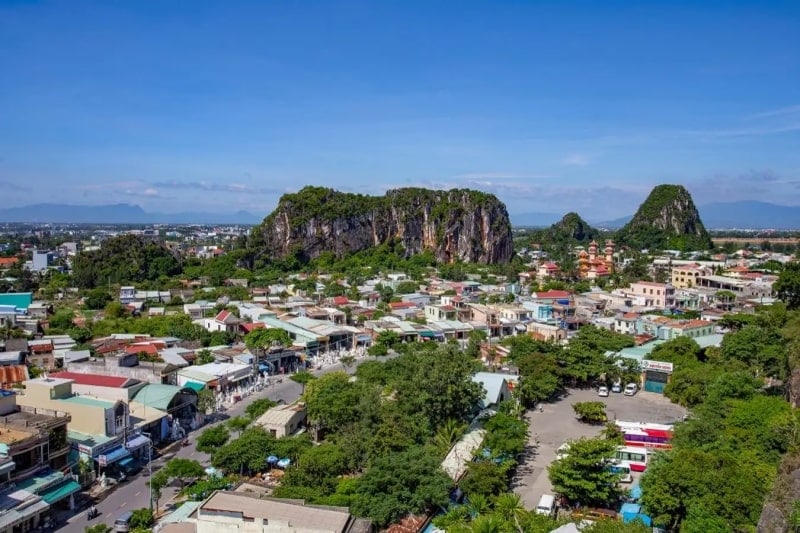 Central Vietnam, including Hue, has pleasant weather in October, with daytime temperatures averaging around 28°C. However, the humidity levels can be high due to rainfall, as Central Vietnam weather in October is influenced by the rainy season.
Da Nang enjoys slightly warmer temperatures, with daytime highs around 28 – 30°C. The central coast is perfect for beach activities, and you can explore nearby attractions like the Marble Mountains and Hoi An.
Southern Vietnam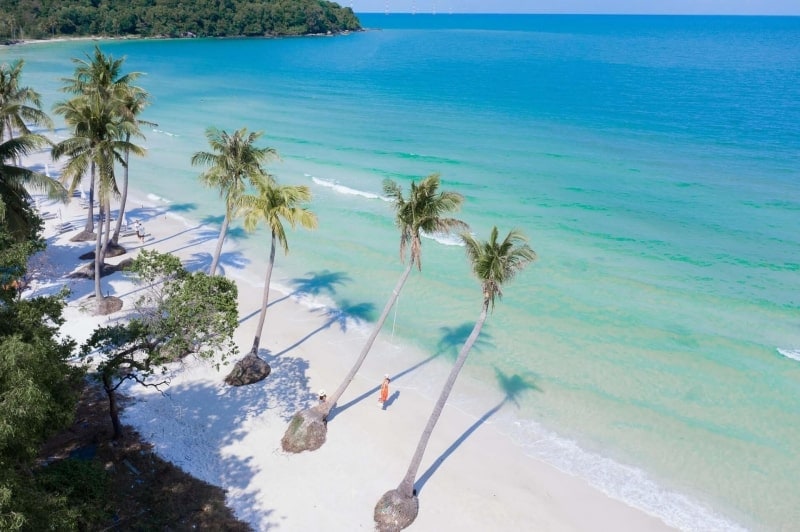 In the southern regions, particularly Ho Chi Minh City, October brings warm and humid conditions. Daytime temperatures average around 30°C or slightly higher. It's advisable to stay hydrated and wear sunscreen when exploring the city.
Located in the Gulf of Thailand, Phu Quoc enjoys tropical warmth in October. Daytime temperatures hover around 30°C, creating ideal conditions for beachgoers and water sports enthusiasts.
Tourist Flow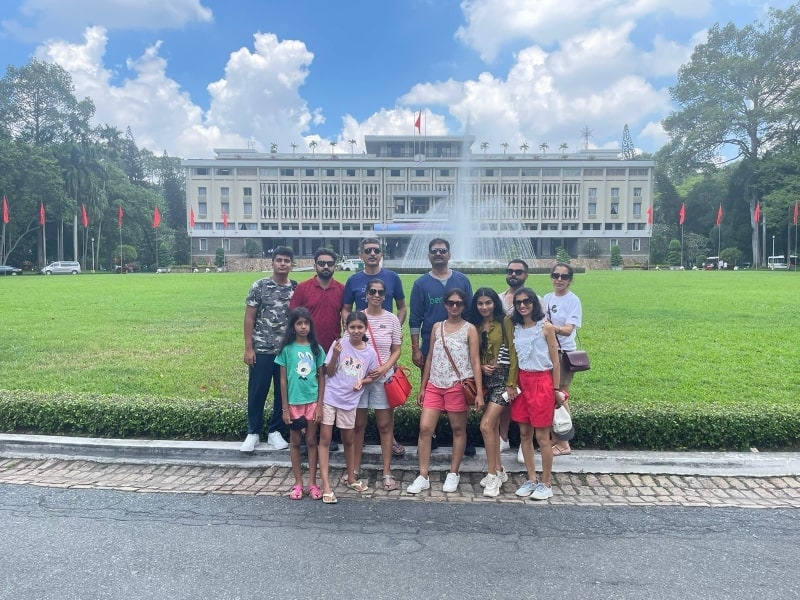 October might not be the peak season for Vietnam as a whole, but it is considered one of the more favorable months for tourism in Vietnam. Travelers who prefer to avoid the crowds of the peak season often find October to be an excellent time for a more relaxed and enjoyable experience.
However, it's still advisable to make advance travel arrangements and bookings, especially if you plan to visit popular tourist spots. So check out our tour package to ensure a smooth and enjoyable experience during your trip.
Events and Festivals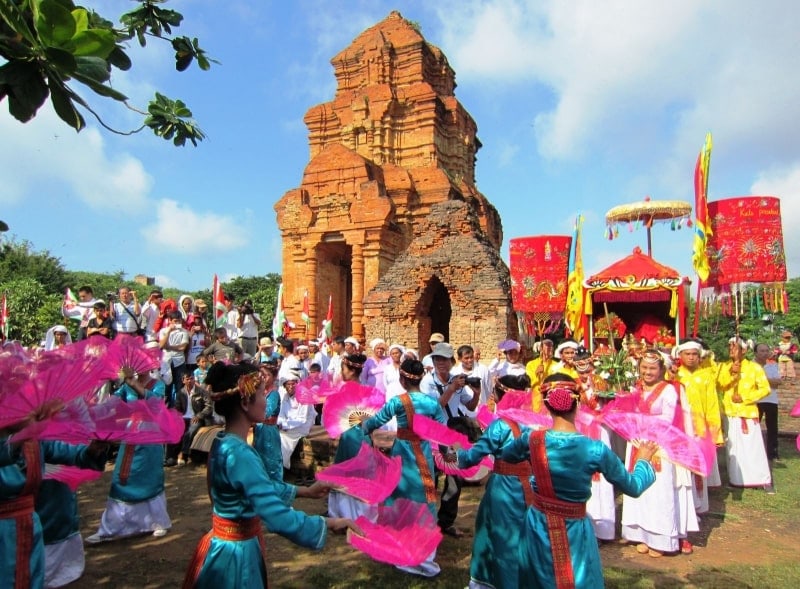 Kate Festival (Bahnar People): Often falls in October. Celebrated by the Bahnar ethnic group in the Central Highlands, the Kate Festival is a spiritual event dedicated to their ancestors and gods. It includes music, dance, and ceremonies at the local longhouses.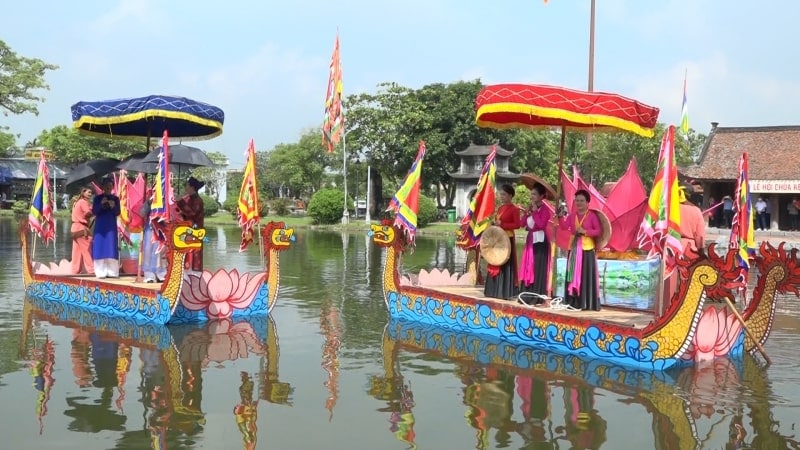 Keo Pagoda Festival (Thai Binh): Usually held on the 13th day of the 9th lunar month, which aligns with October. The Keo Pagoda Festival in Thai Binh is famous for its ancient architecture and Buddhist rituals. Visitors can witness traditional ceremonies, folk performances, and enjoy the serene environment.
Travel Tips
Where to Go and What to Do in Vietnam in October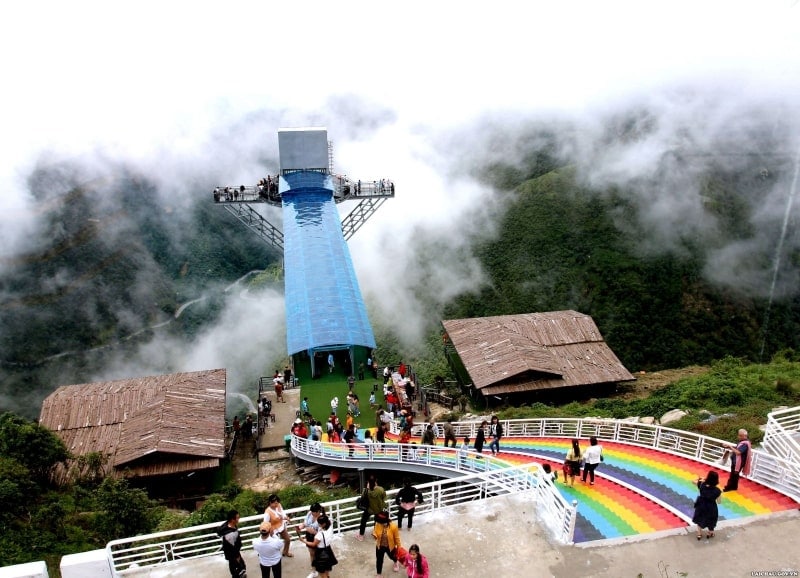 Sapa: October is ideal for visiting Sapa in the northern mountains. This is a perfect time to check-in on Rong May Glass Bridge – one of the most famous bridges in Vietnam. The walkways are made of transparent tempered glass, allowing you to see the deep abyss below and feel like you are walking on clouds.
Tam Coc – Bich Dong (Ninh Binh): Often called the "Halong Bay on land," in Trang An Landscape Complex this area features stunning karst formations and river cruises. October offers comfortable weather to explore the intricate cave systems and lush rice paddies.
Son Tra Peninsula: The Son Tra Peninsula, or Monkey Mountain, offers fantastic hiking opportunities and stunning views. The pleasant October weather makes it an excellent time to explore this natural gem.
My Khe Beach: The beautiful My Khe Beach is perfect for sunbathing, swimming, and water sports. The comfortable weather allows you to fully enjoy this stunning coastline.
Phu Quoc Island: Head to Phu Quoc for sunny beach days in October. This tropical paradise in the south offers relaxation and water activities.
Tips for Traveling to Vietnam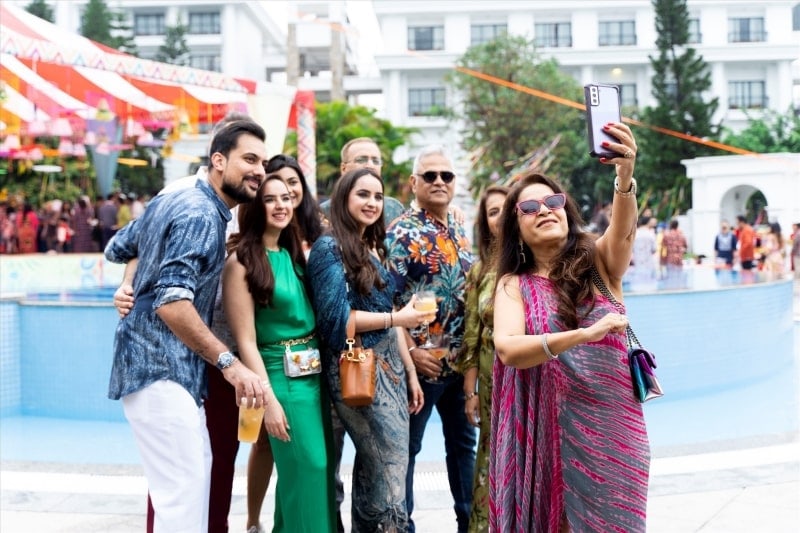 Here are some essential travel tips for tourists to Vietnam in October:
Weather and Clothing: Pack appropriate clothing based on the weather in the region you'll be visiting. As same September, October varies from cooler temperatures in the north to warmer and more humid conditions in the south. Light, breathable clothing and rain gear may be essential.
Local Events and Festivals: Please note that the timing and specific events can vary year by year, so it's the best idea to check with event calendars for the most up-to-date information about festivals and events happening during your journey in October.
Plan in Advance: Plan your itinerary and book accommodations in advance, October can be busy in some regions, so booking ahead is advisable. You can refer to our Vietnam tour packages to get the most complete experience
Conclusion
Vietnam in October offers Indian tourists a mix of experiences, from cultural immersion to stunning landscapes. The weather is generally favorable, making it an excellent time to explore this diverse country. So, pack your bags, embark on an adventure, and create unforgettable memories in Vietnam this October.
RELATED ARTICLE