Think of Vietnam in November as a picturesque destination with clear skies and gentle weather, where Indian travelers can enjoy a comfortable and memorable vacation. It's the time when the monsoon rains step aside, revealing a lush landscape, vibrant markets, and a cultural tapestry waiting to be explored. In this article, we'll be your guide, showcasing the wonders of Vietnam in this month.
Vietnam Weather in November
November in Vietnam offers a delightful climate. The scorching heat of the summer months has given way to more comfortable temperatures and lower humidity. The average temperature falls to around 23°C.
The Mountainous Region in Northern Vietnam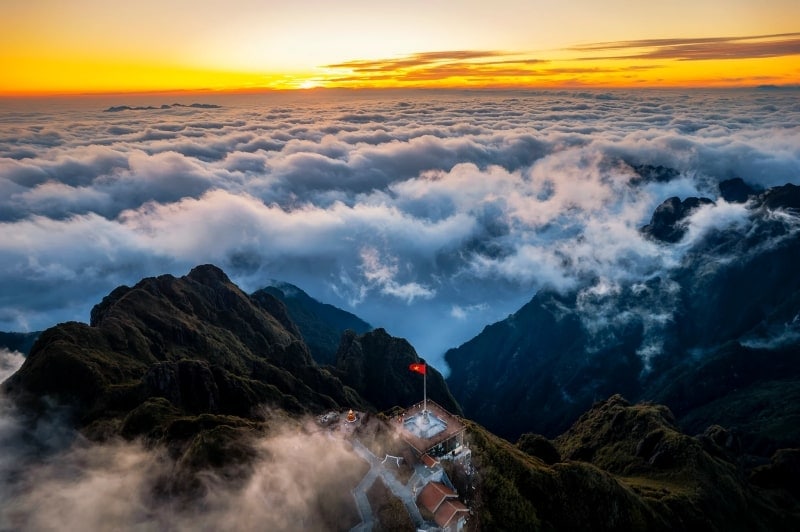 November is considered one of the best months to visit Sapa and the surrounding mountainous areas. Daytime temperatures can range from 18°C to 24°C, making it quite pleasant for hiking and trekking. However, evenings and nights can be cooler, with temperatures dropping to around 10°C. It's a good idea to bring layers of clothing to stay warm during the chilly nights.
Northern Vietnam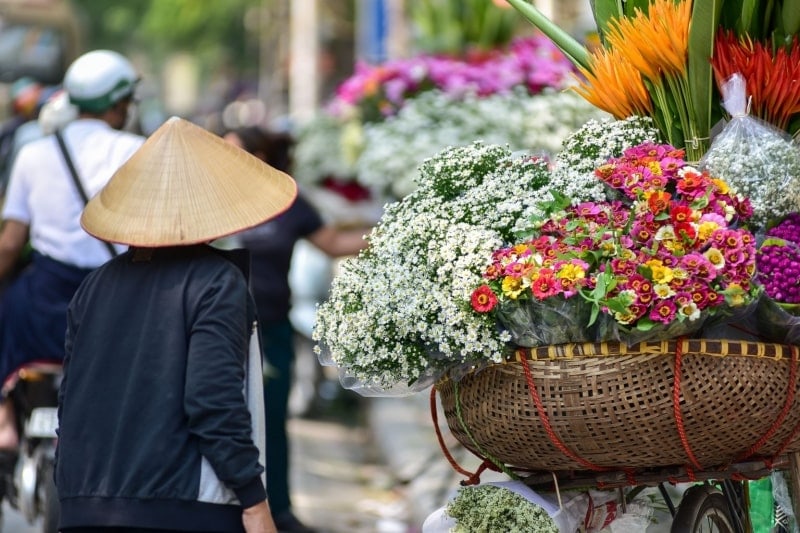 Northern Vietnam, including Hanoi, offers Indian tourists a fantastic combination of pleasant weather. Temperatures generally range from 17°C to 26°C. The humidity is lower, and you can expect comfortable, mild weather throughout the day as well as making it an ideal time for city sightseeing and enjoying the local culture. Like Hanoi, Halong Bay experiences reduced rainfall in November, resulting in clearer skies and less chance of rain during your boat trip. The tranquil, cooler weather enhances the beauty of the bay.
Central Vietnam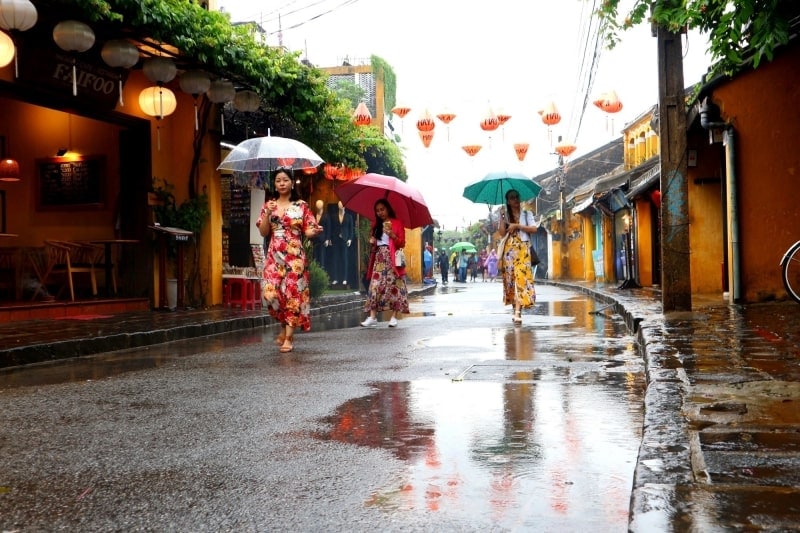 Central Vietnam in November offers a mix of dry and rainy weather, depending on the specific location within this region. Daytime temperatures can vary between 22°C to 30°C, providing comfortable conditions for outdoor activities and exploration. Hue and Da Nang, experience drier conditions in November. Rainfall is relatively low, and you can expect more sunshine. In Hoi An, may still see occasional rain, but it's not as heavy or frequent as during the wet season. This is a great time to enjoy the beautiful beaches in central Vietnam.
Southern Vietnam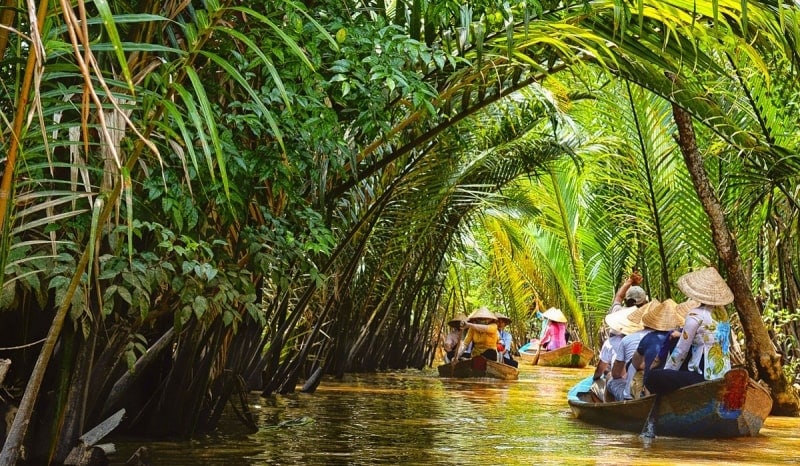 November marks the transition from the wet season to the dry season in southern Vietnam. This results in more pleasant weather conditions. Daytime temperatures in Ho Chi Minh City and the Mekong Delta typically range from 24°C to 32°C, offering warm and comfortable weather for outdoor activities. The rainy season is tapering off in November, so you can expect reduced rainfall compared to the previous months. While there may still be some occasional rain, it is generally less frequent and intense, allowing for more enjoyable exploration.
Tourist Flow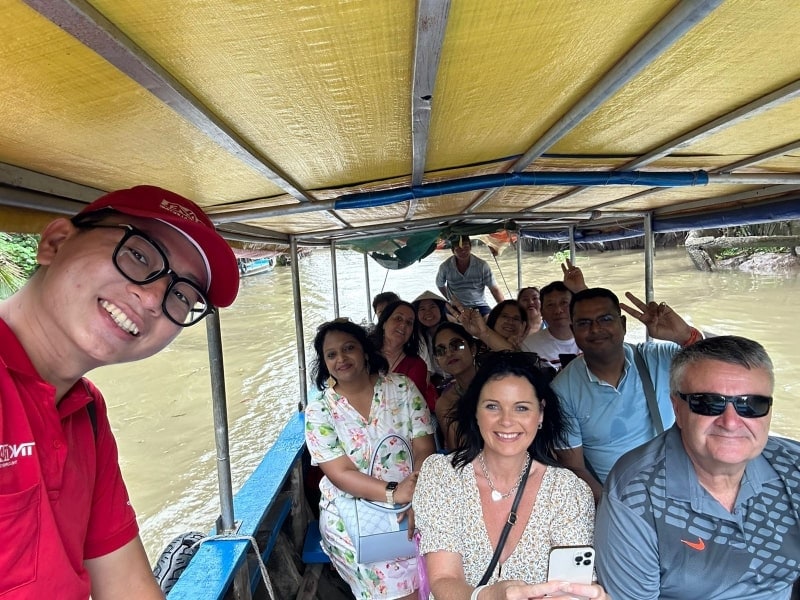 November in Vietnam is not typically considered a high peak travel season, but it is a popular time for tourists. The weather in November is generally pleasant and marks the transition from the rainy season to drier conditions in many parts of the country. This makes it an attractive time for travelers to visit. So, to make the most memorable of your trip in November, it's a good idea to plan and book accommodations and a Vietnam tour package in advance.
Events and Festivals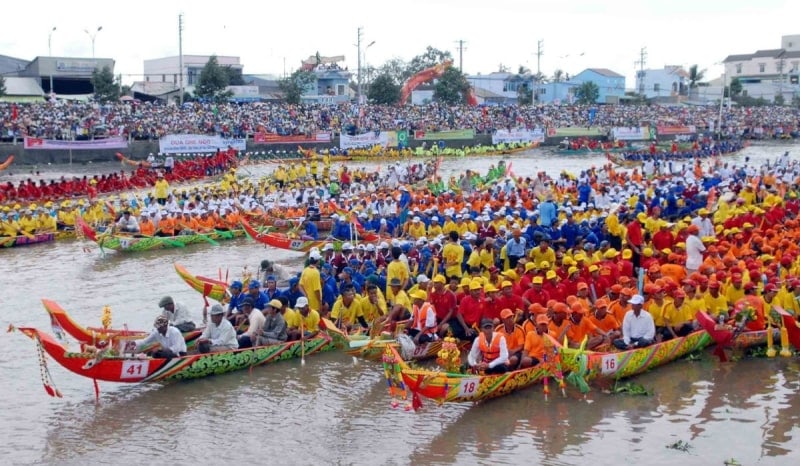 The Ok Om Bok Festival known as the Festival of Worshipping the Moon, is a significant cultural celebration observed by the Khmer people in Vietnam, particularly in the Mekong Delta region.
Timing: The festival usually takes place on the full moon night of the tenth lunar month, which corresponds to November in the Gregorian calendar. This timing aligns with the rice harvest season, making it a crucial celebration for the agricultural community.
Traditional activities: During the Ok Om Bok Festival, various traditional activities take place. These include boat races on the Mekong River, in which beautifully decorated long boats compete. The races are not just about speed but also precision and teamwork.
Travel Tips
Where to Go and What to Do in Vietnam in November
Ha Giang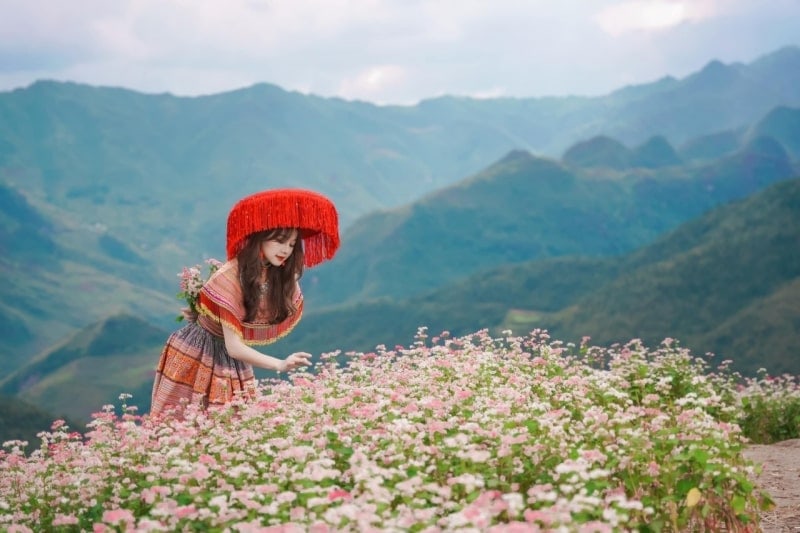 Ha Giang is known for its breathtaking landscapes, with terraced rice fields, karst formations, deep valleys, and remote villages. November is an ideal time to visit as it coincides with the harvest season, and the rice terraces are often at their most beautiful with golden hues. It is also a haven for trekking and adventure enthusiasts. You can explore ethnic minority villages, visit markets, and take scenic hikes through the countryside.
If you're a photography enthusiast, the stunning landscapes and vibrant ethnic culture make Ha Giang an exceptional place to capture memorable moments.
Hanoi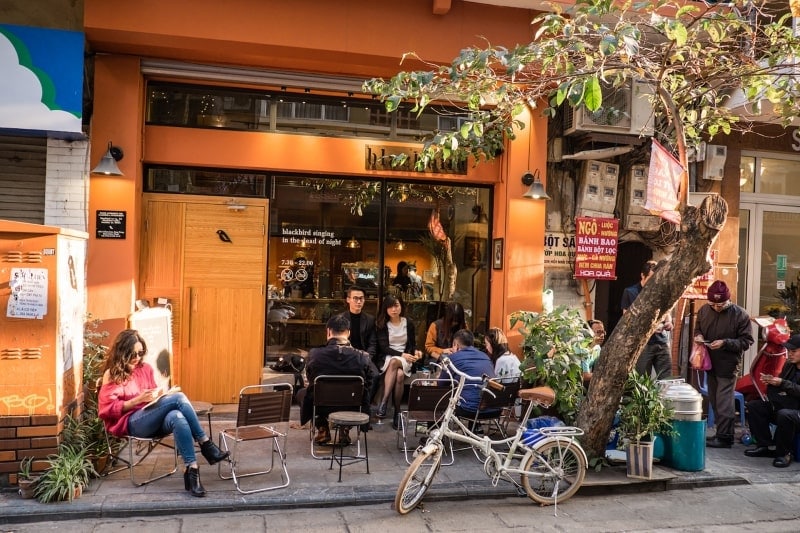 Hanoi in November offers an array of attractions, from natural beauty to cultural experiences and culinary delights. In November, the Hoa Sua (milk flower) trees along the streets of Hanoi burst into beautiful white and pink blossoms. This natural spectacle enhances the city's aesthetics. Let's enjoy a cup of Vietnamese coffee or tea at one of the many lakeside cafes around West Lake. The tranquil setting and cool breeze make for a relaxing experience.
Hue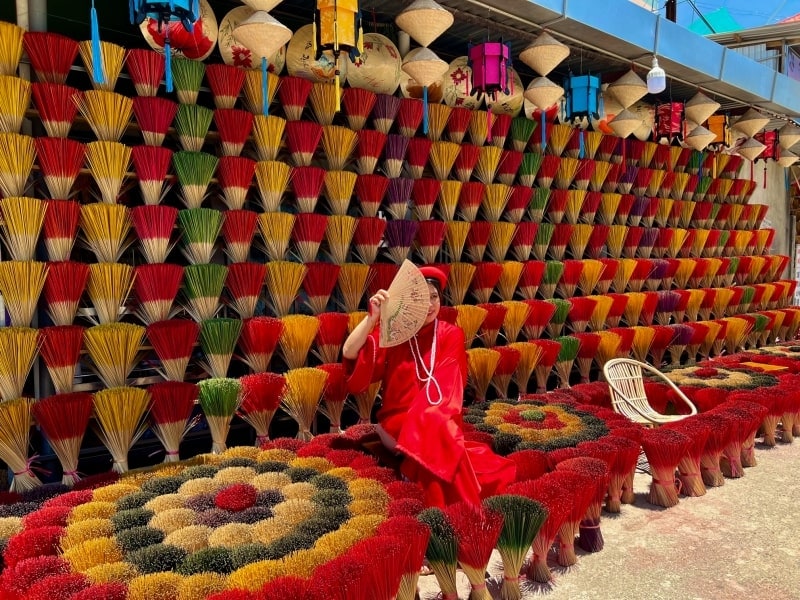 Hue is known for its imperial history, and November provides an ideal climate to explore its historic sites. With more pleasant weather and fewer tourists compared to peak season, this time offers a relaxed and authentic experience of Hue. So airline tickets, hotels, and meals are significantly reduced, thereby helping you save a fair amount of money on your trip.
You can customize your trips to nearby attractions with Vietnamtour.in service like the Lang Co Beach, the Hai Van Pass, and the Bach Ma National Park, all of which offer stunning natural landscapes.
Tips for Traveling to Vietnam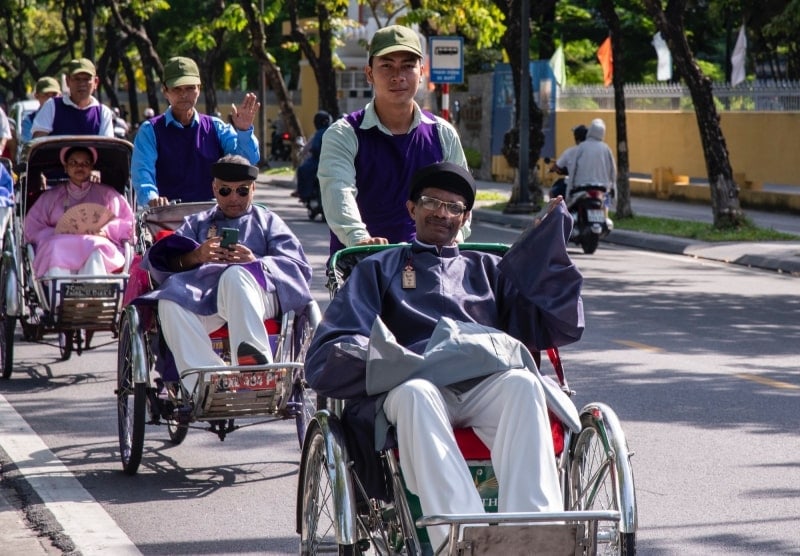 Travel clothes: Packing efficiently is crucial. Choose versatile clothing and pack items you can layer. Remember to include a light jacket, umbrella, and comfortable walking shoes.
Photography: November can offer beautiful scenery. If you're into photography, bring your camera and consider the best times of day for capturing memorable shots.
Cash and Card Options: Carry some local currency for small expenses, but also rely on credit and debit cards for security. Notify your bank about your travel plans to avoid any card issues.
Language and Communication: Learn a few basic phrases in the local language, and download translation apps for easier communication. Familiarize yourself with local customs to show respect.
Conclusion
Vietnam in November is a paradise for Indian tourists, offering a blend of favorable weather, cultural experiences, natural beauty, and culinary delights. Whether you're an adventure seeker, a history enthusiast, a food lover, or simply seeking relaxation on the beach, Vietnam has something for everyone. So, pack your bags, grab your beloved to have an unforgettable journey, and discover the magic of Vietnam in November.
RELATED ARTICLE