Vietnam in March is a perfect blend of favorable weather, breathtaking sceneries, captivating festivals and reasonable costs. Most days in March are bright and dry, suitable for all outside activities, water sports, and active adventures.
While March isn't as crowded as the peak tourist months of January and February, it draws in a substantial number of visitors eager to experience the country's beauty. Now, let's explore the must-know things for your March trip to Vietnam.
Vietnam Weather in March
Vietnam weather in March is pleasant, with clear blue skies and heaps of sunshine. The Vietnam temperature in March varies from 12°C to 35°C, depending on the region and the time of month. The mild warmth of the spring covers all regions of the country, creating advantageous conditions for outdoor activities and beach relaxation. Here are the details of regional weather in March.
The Mountainous Regions in Northern Vietnam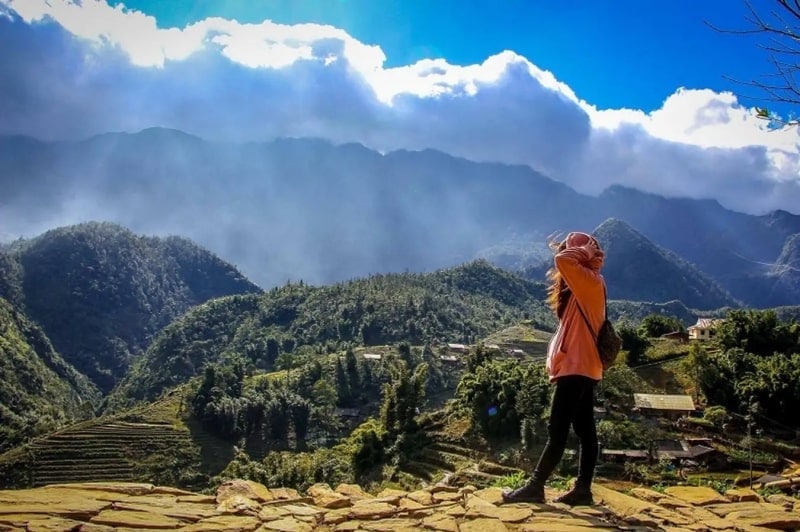 In March, the mountainous regions of Northern Vietnam experience a slight increase in temperature compared to the previous months. The weather in this region is delightful, with temperatures ranging from 12 – 21°C.
Sapa, Mu Cang Chai and Ha Giang are the captivating tourist attractions in March, ideal for hiking grand mountains, taking in gorgeous views and touring ethnic villages.
Northern Vietnam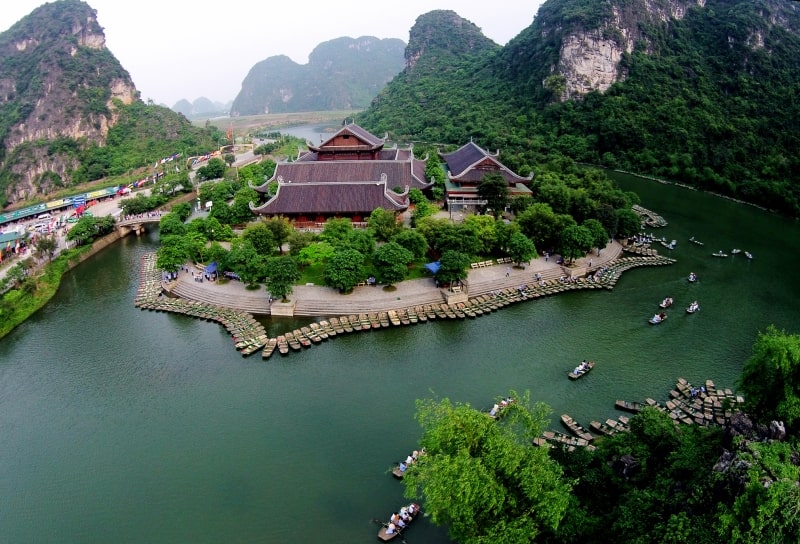 The weather in northern Vietnam is cool and relaxing in March, with the average temperature around 28°C. Rainfall is low, and drizzle just occurs sometimes. You can expect blue skies and sunlit days when exploring popular tourist destinations in the region.
Hanoi, Halong Bay and Ninh Binh stand out with cultural heritages and natural landscapes, attracting many tourists in March.
Central Vietnam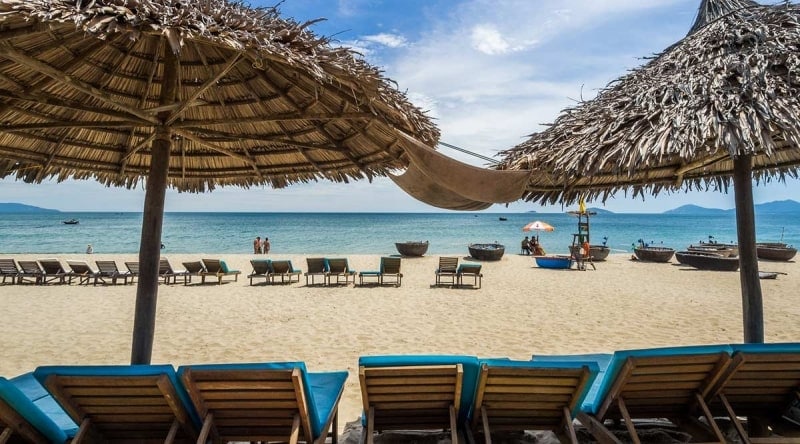 Central Vietnam's weather is pleasant and dry, with plenty of sunshine in March. The temperature ranges from 23 – 35°C, creating ideal conditions for water activities, hiking, and climbing.
Hoi An, Da Nang, Hue, Nha Trang, and Da Lat are hot spots, providing various entertainment for visitors, especially the stunning beaches.
Southern Vietnam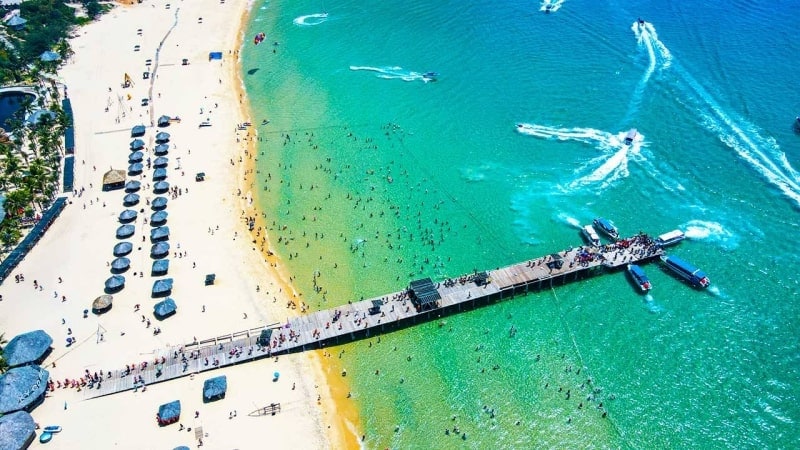 Southern Vietnam in March offers a warm and sunny daytime, transitioning to cool and pleasant evenings. The temperature fluctuates from 23 to 35°C, ensuring a relaxing stay for visitors.
Tourists often flock to popular destinations like Ho Chi Minh City, the Mekong Delta, and the Cu Chi Tunnels for outside activities. In addition, Phu Quoc Island, Phu Quy Island, and Mui Ne Beach are excellent choices for beach relaxation, with an average temperature of about 27°C.
Tourist Flow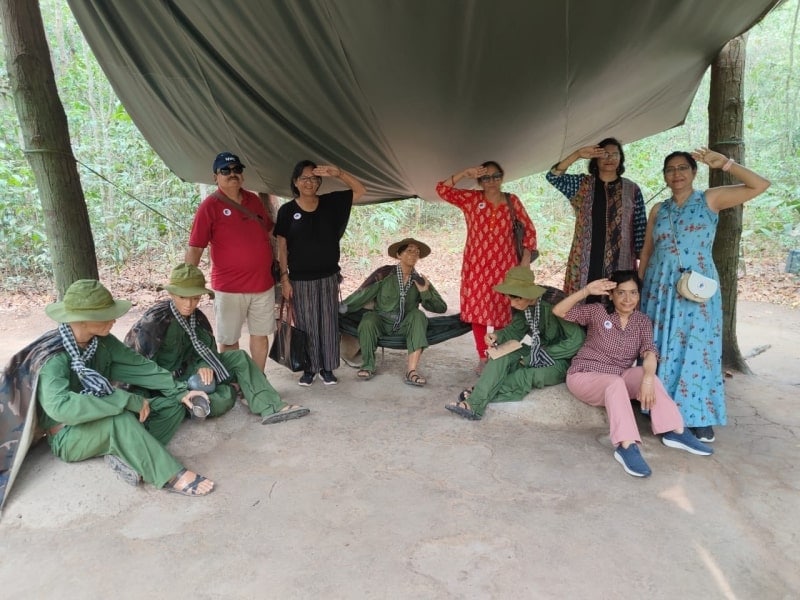 March is when the peak travel season begins to wind down. However, Vietnam still enjoys favorable weather and beautiful landscapes that beckon foreign travelers, particularly in major cities like Hanoi, Ho Chi Minh City, Da Nang, Hue, and more.
In March 2023, Vietnam welcomed 24,000 Indian tourists and 895,400 international visitors. These figures are slightly reduced compared to the first two months of 2023.
Service costs like transportation, hotels, and tour packages decrease during March. Many hotels and tourist agencies offer good deals to attract more bookings. However, it's worth noting that some renowned tourist attractions still draw many travelers, which can keep prices as high as the peak-season months.
Planning the trip and searching for tour packages are important to save time, money and effort. The prices can fluctuate depending on where you are going and what you want to do in Vietnam. Contact us now to receive the latest tour packages for Vietnam in March!
Events and Festivals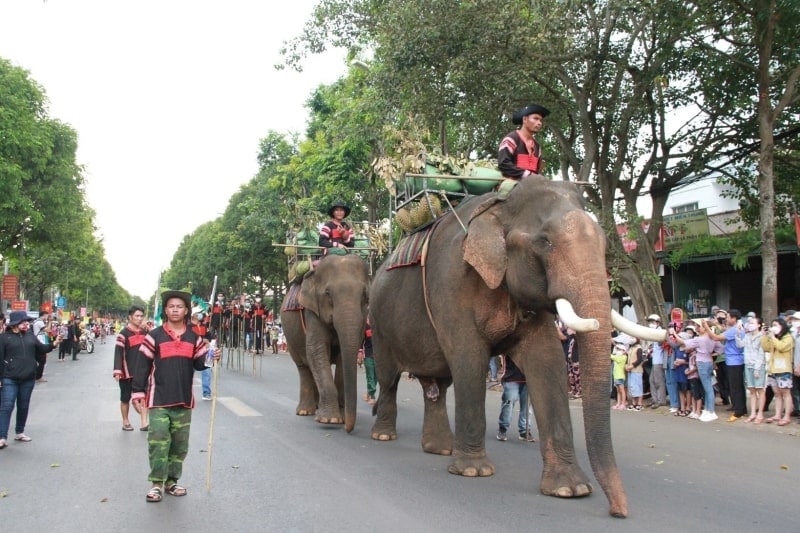 Elephant Festival: It's one of the traditional and cultural festivals of the Central Highlands people. This festival is held every two years in March in Krong Na commune, Buon Don district, Dak Lak province. The specific activities during the festival can vary based on its objectives. These activities can be sporting events for elephants, like Elephant races and Elephant swims, or relaxation activities, such as Elephant makeup contests and Buffet parties for elephants.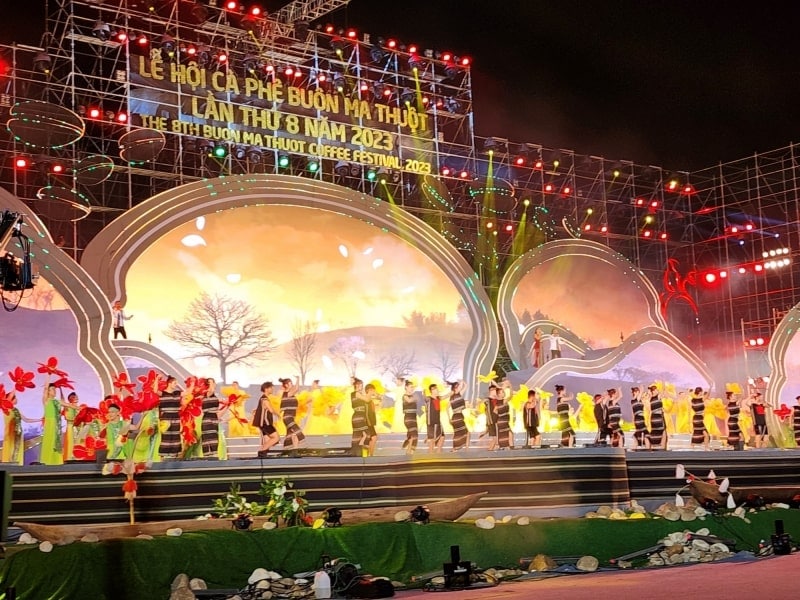 Buon Ma Thuot Coffee Festival: It's usually held in the first week of March in Buon Ma Thuot City, Dak Lak province. The festival includes a series of events like the Street Festival, The Vietnam specialty coffee-making contest, The free coffee festival, The crafting contest for fine art products from coffee trees, and The art exhibition "Vietnamese Coffee – the Journey to Create World Cultural Heritage".
Travel Tips
Where to Go and What to Do in Vietnam in March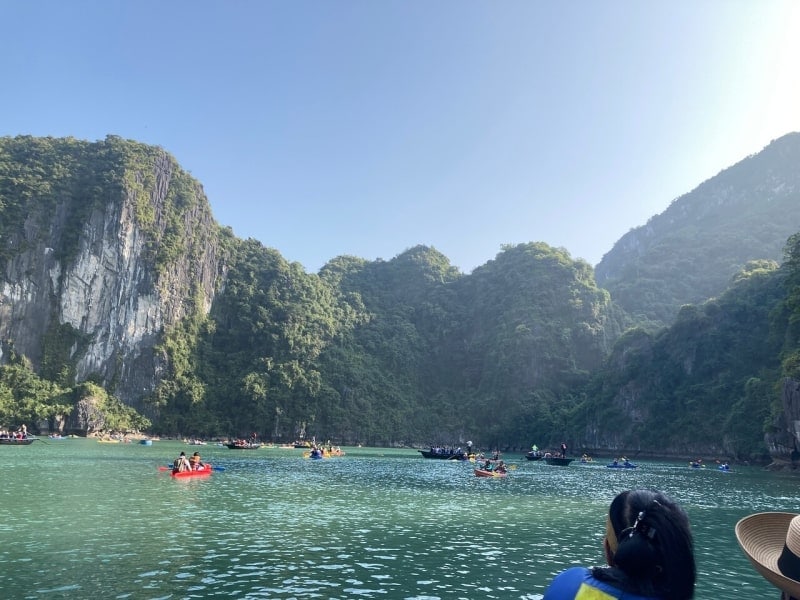 Vietnam weather in March is sublime, providing you with the perfect conditions to enjoy your visit fully. Whether you're into water sports, thrilling adventures, leisurely relaxation, or cultural exploration, Vietnam in March can cater to all your desires. Here are some suggestions for an unforgettable journey in Vietnam:
Famous sea cities and islands: Nha Trang, Da Nang, Mui Ne, Phu Quoc, Phu Quy and Con Dao. With the blue skies and plenty of sunshine, there's no better than to indulge in beautiful beaches in Vietnam. You can relish your trip with captivating options like swimming under crystal-clear waters, strolling on white sand stretches and observing abundant flora and fauna undersea.
Big cultural and commercial cities: Ho Chi Minh City, Hanoi, Hue and Hoi An. The weather is sunny in the daytime and cool in the evenings, making it ideal for touring cultural heritages, visiting marvellous architecture and exploring the nightlife in Vietnam. The big cities not only have invaluable cultural masterpieces but also provide high-class entertainment.
Mountainous tourist attractions: Sapa, Mu Cang Chai, Ha Giang, Ninh Binh, Phu Yen, Da Lat. The pleasant weather in March is advantageous for climbing, hiking and relishing the mountainous landscapes. Additionally, these destinations come alive with a profusion of vibrant flowers, enhancing the already picturesque sceneries.
Central Highlands provinces: Dak Lak, Dak Nong, Kon Tum, Gia Lai and Lam Dong. March is the month of many festivals, such as the Elephant Festival and the Buon Ma Thuot Coffee Festival. Consider visiting these places if you want to participate in unique festivals of ethnic minorities and enjoy plenty of feasting and dancing to the boisterous sound of gongs and drums.
What to Wear in Vietnam in March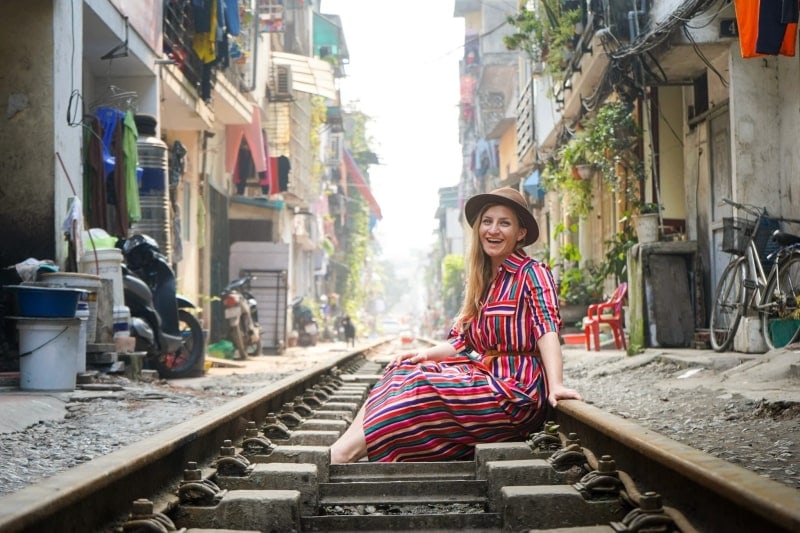 The Vietnam temperature in March is around 28°C, with most sunny days, little rain and cool breeze. It's advised to wear lightweight clothes such as light trousers, T-shirts, shorts and skirts this month.
March has been affected by the blend of cold and hot air in northern regions. The temperature is warm in the daytime, but it's chilly in the evening. Therefore, if you're going to tourist destinations in North Vietnam, remember to bring some pieces of warm clothes like jackets, light long-sleeve garments, and jeans.
In addition, below are some recommendations for items to pack on your trip to Vietnam in March:
Mobile phone;
Chargers and Charger Cables;
Sunscreen, moisturizer, bug spray;
Sunglasses, hat.
Swimsuit, goggles, swimming cap (if joining in water activities)
Conclusion
March is one of the best times to visit all regions of Vietnam without worrying about unfavorable weather, high expenses, or overcrowded tourist spots. Booking a Vietnam tour package for your trip to Vietnam in March is the most brilliant choice. Please don't hesitate to contact us for more information and assistance!
RELATED ARTICLE