"Is there any difference? It's just a country! Time does change that fast" – you may think!
Well, I agree. To be honest, this may not be the first guideline about traveling to Vietnam you've caught sight of.
However, unless you're "full-time" expat making Vietnam your second home, you can never know how fast Vietnam develops, in this way or another.
Hence, we come in today with the purpose of revealing some good old advice along with a few updates for your pleasant trip this 2023.
Let's see what we have below!
Don't look down on the weather
Now, it seems to be a rule that Mother Nature has set for Vietnam: 4 seasons in the North and two seasons in the South.
Correct! But it's not 100% true, especially when you travel up and down the length of the country instantly.
If the South usually welcomed rains in half a year from May to November and the tropical heat from December to April, now things change a little bit.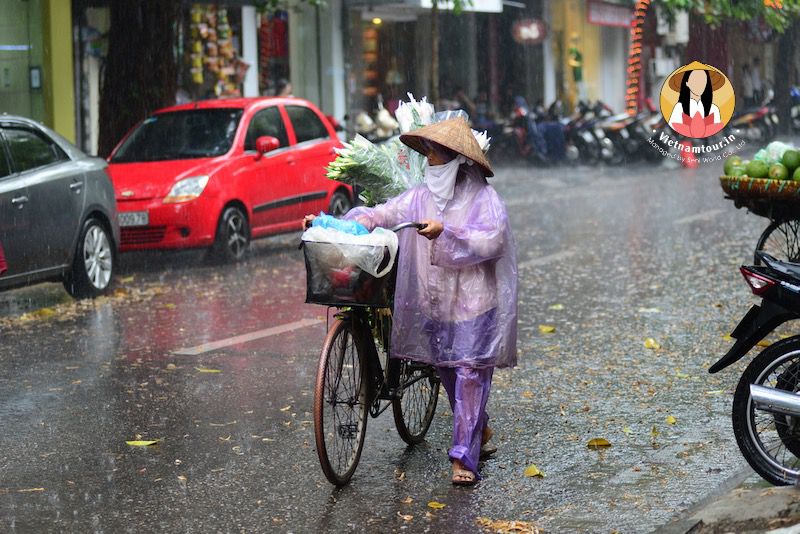 The rainy season seems to last way longer compared to last year 2022, which is almost still showering until the middle of January.
We hope this article will be useful to you when you learn about Vietnam's weather: "When is the best time of year to visit Vietnam?". But make sure you don't underestimate climate change here.
Keep the phone, wallet and everything attended
The second factor I bring to the spotlight today is not to leave any of your belongings unattended.
I'm not trying to scare you away, but this seems like an everlasting fact that robbers can work with a higher intensity in big cities and tourist hubs.
Ho Chi Minh City is the best example of this, especially in downtown and packing areas such as Pham Ngu Lao or Bui Vien.
In another scenario, riding a motorbike with your bags in the pack will sometimes drive attention from random robbers.
They will have many ways to take your things out of your bags without you knowing it.
The worst situation is that the whole bag or phone will disappear within a snap of a finger. This usually happens in a bar, pub or during your nap on the street.
Get some cash ready – at all time!
Though 2019 comes brought a magical economy to Vietnam with 6% economic growth, mass attendance of startup and tech-based applications, it does not mean Vietnam completely transform into a NON-cash-based country.
Credit cards are accepted, but not always. This usually happens in high-end restaurants, bistros, lodges, and cafeterias.
However, the chain of delicious food stalls, local eateries and wet markets is still a big thing, and most of these places are pretty unfamiliar with credit cards or QR Pay, so make sure you won't get into an awkward situation.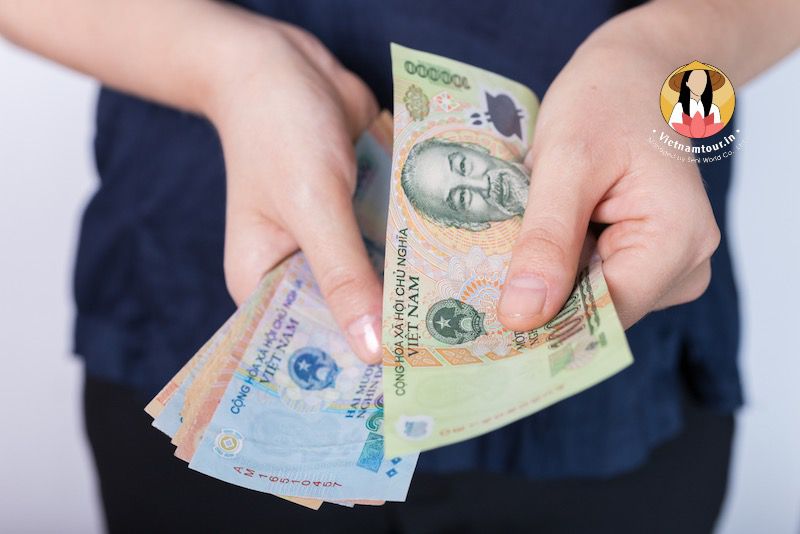 Motorbike safety
Since 2018, traffic police officers have become much stricter when it comes to dealing with foreign riders.
If you happen to rent or buy a scooter and stroll all the way up North or down South, make sure you have your International license with you.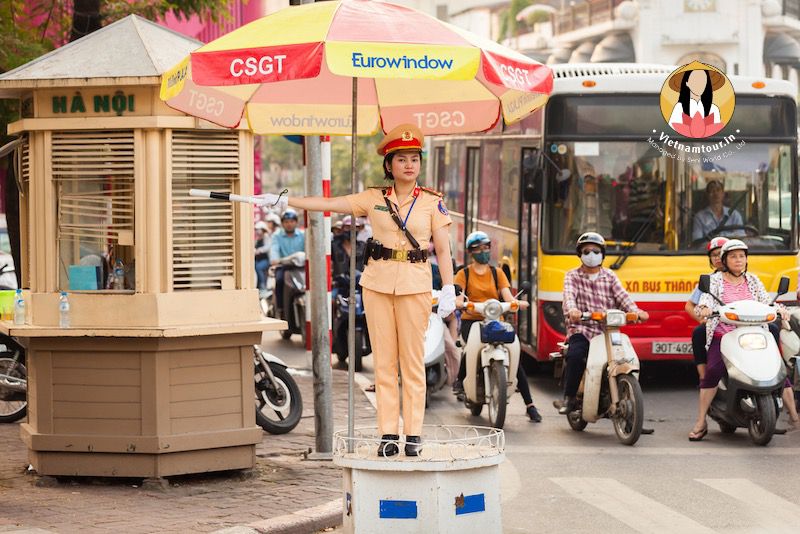 Other than that, be mindful always of wearing a helmet! Don't joke around with the Vietnamese yellow-uniform traffic officers or your pleasant trip wouldn't be completed.
Regarding your safety, we highly recommend you to not wear any luxury jewelry (for a showcase purpose)!
For instance, a gold necklace with a tank top or collar-less T-shirt is much likely to invite robbers.
If renting a scooter with much luggage to carry, remember to get one with a storage area underneath the seat.
To travel around the city, avoid fake taxis by installing Grab on your phone. It's much easier to hop on the back of a stranger's bike and arrive anywhere you want (with a way better price).
Parking lots on the pavements
Sharing a little common thing with the rest of Southeast Asia, Vietnam has a problem with well-planned parking lots.
This means finding the right parking lot requires time and effort.
Some availability comes with an illogical price per hour, while some are located so far away that you have to scroll on a heavy-traffic one-way street to get there.
Because of such, we natives just leave our bikes right there in front of a store or any spot we are in, on the sidewalk.
That is the reason why sometimes the pavements seem to be completely packed and filled with a huge collection of motorbikes, and sidewalks are not made for "walking" anymore.
So keep this in mind and don't be surprised when walking down the streets.
Instead, feel free to move on the road for a while and hop back to the sidewalks once there is space.
Tipping
Alright, it's time to break down the myth behind my all-time favorite question: "How to tip correctly in Vietnam?".
Except for some "global" rules you may have heard of before, such as 2-5 dollars for a bellboy or housekeeper in hotels and 5 dollars for a waiter or waitress when dining, there're some more to be noted.
Tipping in Vietnam is not a must, but it would be nice if you round it up when making a payment.
For instance, make it VND 150.000 for a bill of 135.000. This can be applied when eating in a local eatery or even a taxi or a Grab car.
Sometimes a small change is so luxurious to find for those vendors and riders, so be mindful of making their days with these little tips!
Be a wise photographer
Asking for permission before taking anyone's photos.
I agree that most Vietnamese like to be captured, but not all!
The reason is that they love to look nice, clean and sharp in any photos, and if you happen to capture the moments when they are not in good shape, they won't be happy about it!
And this is true for busy markets as well!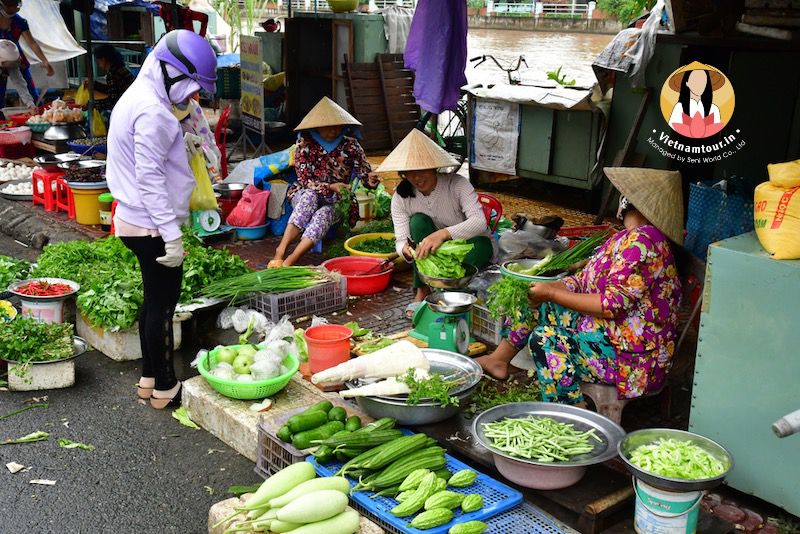 The above are all the best updates about what you need to know when traveling to Vietnam in 2023. Make sure you have them noted and make Vietnam your pleasant trip!
RELATED ARTICLES