Sapa is one of the most beautiful and fantastic places in Vietnam, so there are a lot of tourists wanting to visit the area one time. But, "How to get from Hanoi to Sapa."
Sapa town is located far 38 km from Lao Cai city and 370 km from Hanoi. So, to transfer from Hanoi to Sapa, tourists can easy to choose one of the best transports including train, local bus, motorbike, private car, and limousine. Click out the post to read more details!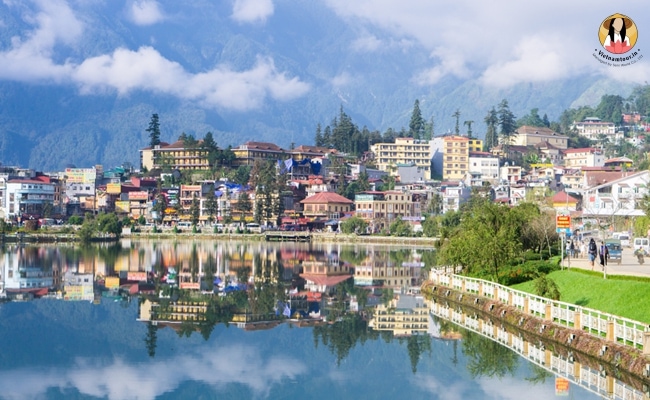 Transferring By Motorbike
When talking about how to get from Hanoi to Sapa, surely that almost tourists will think about the motorbike.
Traveling to Sapa by motorbike is a suitable choice for anyone who wants to experience new things and explore Sapa's landscapes. Furthermore, it is known as the cheapest way of transferring because you spend only 150.000VND for gasoline for a distance of nearly 400 km.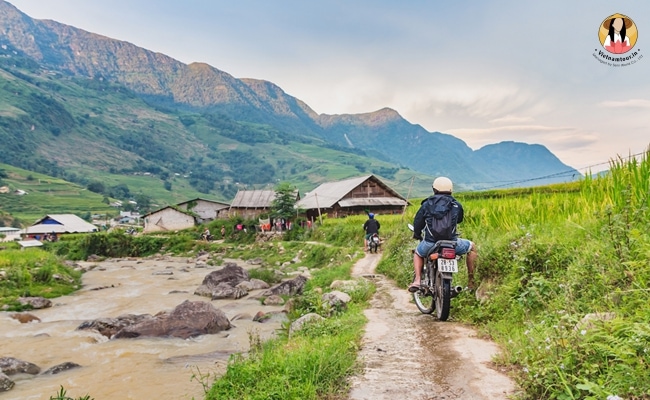 You can comfortably conquer the high roads, take a rest, admire landscapes anytime and take beautiful pictures. For transferring to Sapa to be convenient, you follow one of the following two lines:
Going towards Lao Cai
Way 1: Hanoi – Vinh Phuc – Viet Tri – Phong Chau – Doan Hung – Yen Bai – Lao Cai – Sapa (Total road about 360km)
Way 2: Hanoi – Hoa Lac – Son Tay – Trung Ha Bridge – Phong Chau Bridge – Phong Chau – Doan Hung – along Route 70 – Lao Cai – Sapa (Total Road 370km)
Going towards Lai Chau
Route: Hanoi – Hoa Lac – Son Tay – Thanh Son – Vertical highway 32 – Sapa (Total road over 420km)
However, traveling by motorbike requires you to have health, perseverance, and love to explore and conquer. More importantly, you have to study the appropriate time and weather especially to avoid the rainy season.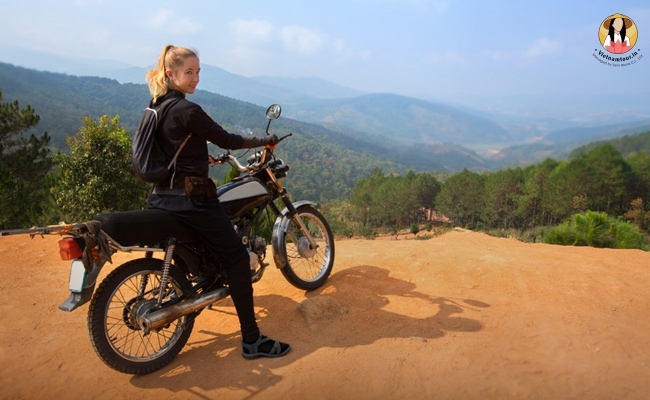 Get From Sapa To Hanoi By Limousine
Besides motorbikes, the limo is the ideal choice for most travelers, especially older people and non-experienced people.
Limousine is a convenient and comfortable car. Also, it has a reasonably priced passenger car. Currently, there are 29-seat limousines and 29-seat limousines for Hanoi – Sapa – Hanoi route. The car will pick up and drop off guests in Hanoi old town area and Sapa town. The price for 1 passenger varies from 370,000 VND – 450,000 VND / seat.
But, the downside of this means it is the high cost, the number of cars and limited seats, so it usually runs out of tickets early, especially weekend tickets. Therefore, if you want to transfer by limousine, you should book a ticket in advance. You can book limousine tickets through tour agency or car services very easily and fast.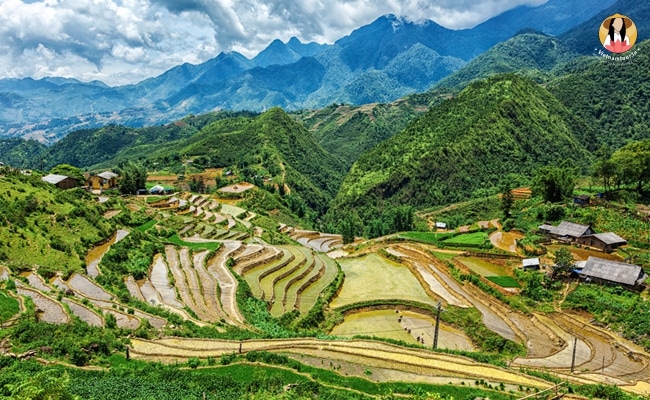 Train – The Safest Transport From Hanoi To Sapa
If you are looking for the most reliable way to transfer from Hanoi to Sapa, the train is the best choice for you.  Furthermore, when traveling by train, tourists can easy to admire the beauty of Sapa.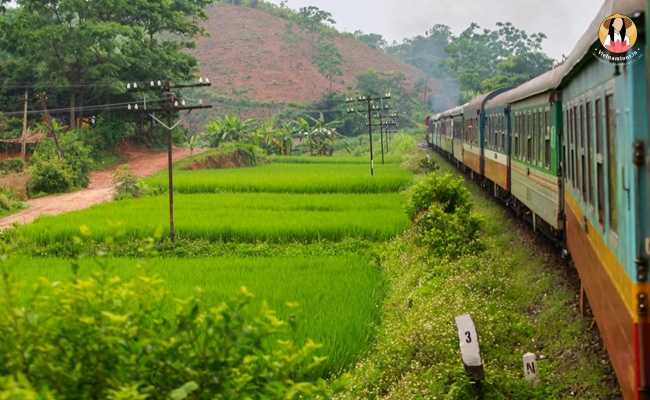 Sapa tourism by train is quite a lot of people choose because of low cost and safety. There are usually two types of trains including SP (fast) and LC (slow) trains, departing from Hanoi Railway Station in the evening (7 pm – 10 pm) and going to Lao Cai Station in the early morning (5 am – 7 am).
There are many types of seats you can choose such as soft seats, hard seats, air-conditioned beds, and so on. The kind of hard seats is about 1500.000VND/ person (starting in Hanoi) while 280.000VND / person for a soft seat.
The type of train with air-conditioned beads contains six people with cost about 480.000VND / person. The train is about four people, the price is 560.000VND / person, and the train is about two senior people, 3,200.000VND / person (all comes from Hanoi).
However, traveling by train takes a lot of time and has to catch a bus for about 50,000 VND / person to reach the beautiful Sapa town. Also, train tickets on weekends are sturdy and have to book in advance.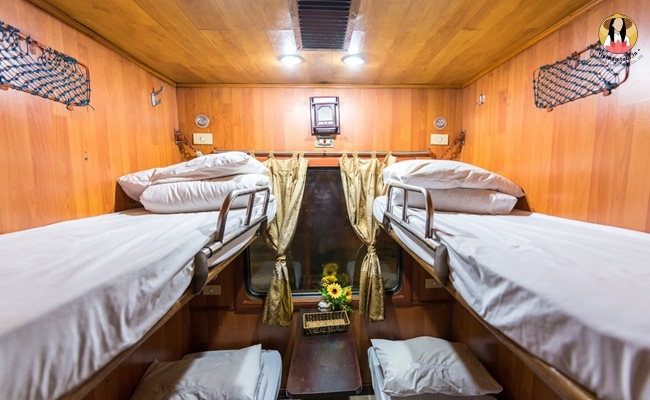 Transfer to Sapa from Hanoi by local bus
If you transfer by local bus, the price ranges from 230.000VND – 280.000VND /person/way and comes from My Dinh, Luong Yen or Gia Lam (Hanoi) bus stations to Sapa for only 8-9 hours.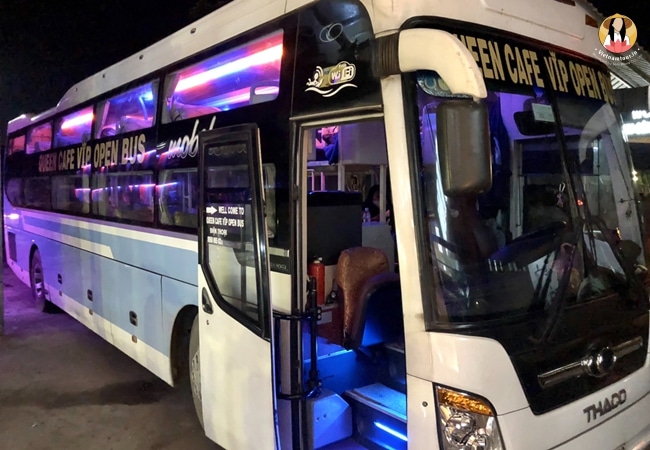 Traveling by bus has the advantage of going straight to Sapa tourist destination without stopping at any station, and the car also runs through the night like a train.
However, the passengers are quite uncomfortable with the feeling of floating, easy to get car sick when traveling by sleeper bus. Also, you may have to wait a long time or be transferred if fewer passengers.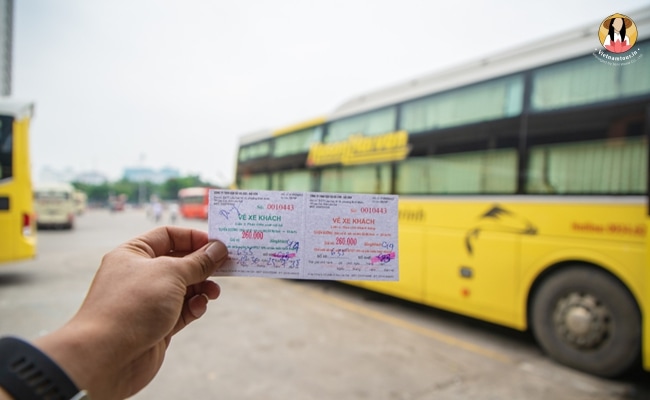 Hope that after this post, Indian tourists will have useful information about how to get from Hanoi to Sapa. If you need more information about traveling, please do not forget to visit our website to get more necessary information about travel in Vietnam: https://vietnamtour.in/
RELATED ARTICLES