Hanoi, the bustling capital of Vietnam, and Da Lat, the serene city in the Central Highlands, offer contrasting experiences for travelers. While Hanoi's streets are filled with history and culture, Da Lat provides a tranquil escape into nature. If you're planning a journey from Hanoi to Da Lat, there are various transportation options to consider. In this article, Vietnamtour.in guides you on how to make this journey by flight, train, bus, car, and even on motorbike.
The distance between Hanoi and Da Lat is approximately 1,100 kilometers (683 miles) when traveling by road. This distance may vary slightly depending on the specific route you take, but it's a long journey regardless of the route chosen. The mode of transportation you select will determine the time it takes to cover this distance.
By Flight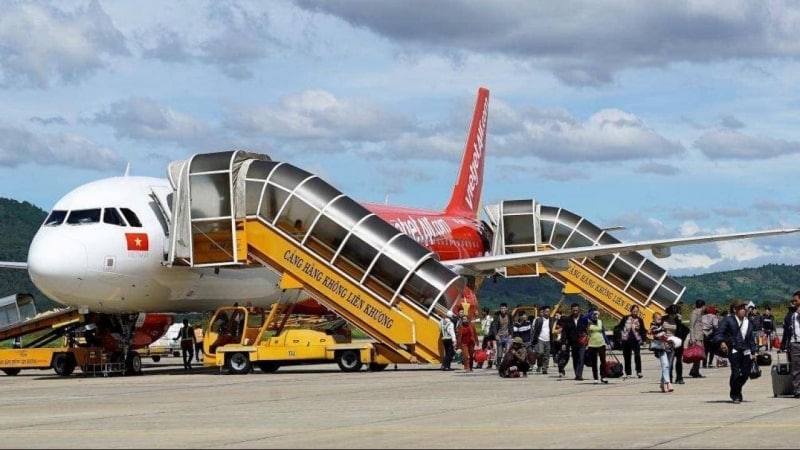 The quickest and most convenient way to travel from Hanoi to Da Lat is by taking a flight.
Airports: You can book a flight from Noi Bai Airport (HAN) to Lien Khuong Airport (DLI) in Da Lat.
Airlines: There are several airlines that operate this route, including VietJet Air, Bamboo Airways, and Vietnam Airlines.
Duration: Flight durations are approximately 1.5 to 2 hours.
Cost: Flight tickets can vary in price, but on average, you can expect to pay between $50 to $150 or more, depending on factors like the airline, time of booking, and class of service.
Pros:
Air travel is the fastest mode of transportation.
It ensures a more comfortable and less exhausting journey.
Airlines provide numerous daily flights, granting flexibility in selecting departure times.
Cons:
Air travel often comes with higher costs compared to alternative choices.
It can lead to missing out on the chance to immerse yourself in the scenery and culture en route.
You must factor in transportation to and from the airports as an additional consideration.
By Train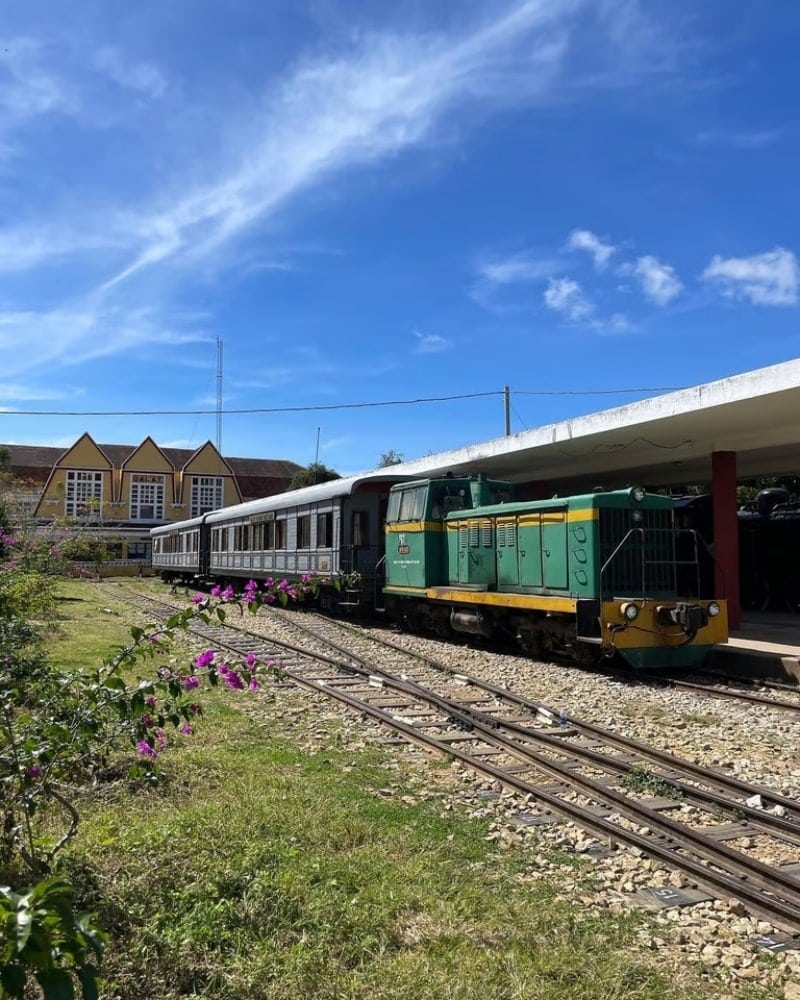 Traveling by train from Hanoi to Da Lat is a scenic and adventurous option.
Train station: You'll first need to take a train from Hanoi Railway Station to Da Lat Railway Station.
Duration: The entire journey can take around 30 to 36 hours.
Cost: The cost of a train journey from Hanoi to Da Lat is relatively affordable. Prices for sleeper class tickets can range from $30 to $60.
Tips:
The distance from Da Lat railway station to Da Lat center is approximately 40 kilometers. So you need to hire a taxi, take a local bus or book Grab to reach the city center.
Choose sleeper class tickets for a more comfortable trip, especially on long-distance journeys.
Be sure to pack snacks, water, entertainment, and warm clothing, as train compartments can get quite cool.
Pros:
Train rides provide picturesque vistas of the Vietnamese countryside.
Train fares are typically budget-friendly.
Opting for sleeper class offers a reasonably comfortable choice for extended journeys.
Cons:
The train journey takes longer compared to a flight.
Trains may not offer as many daily departures as buses or flights, so flexibility in choosing departure times might be limited.
During peak travel seasons, it can be challenging to secure train tickets, and you may need to book well in advance.
By Bus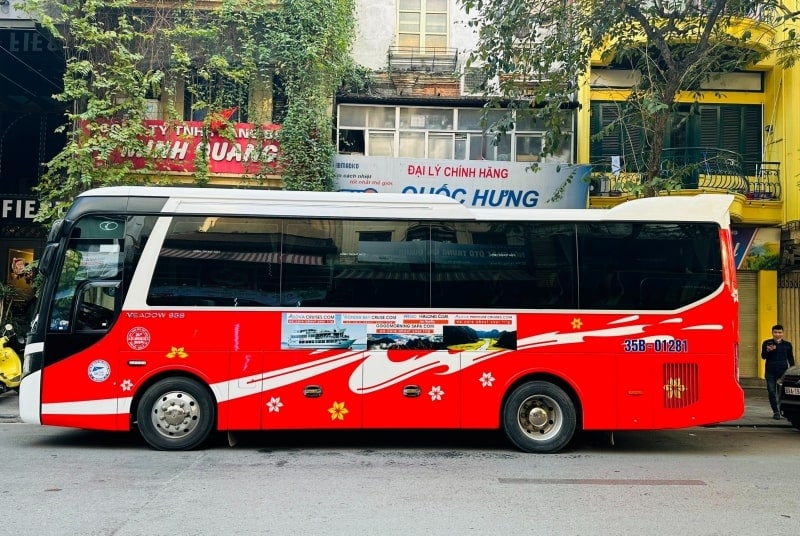 If you're looking for a more budget-friendly option, taking a bus from Hanoi to Da Lat is a viable choice.
Duration: The journey by bus takes around 30 hours, so be prepared for a long ride. Make sure to book your tickets in advance and check the departure and arrival points.
Cost: Several bus companies operate this route, with varying levels of comfort and pricing. Bus tickets typically range from $20 to $50, depending on the type of bus (standard or sleeper) and the bus company.
Tips:
Research and choose well-established and reputable bus companies to ensure a more reliable and comfortable journey.
Buses will make stops along the way for meals and rest breaks, so be ready for these interruptions
Pros:
Buses are often the most economical choice.
Numerous bus companies service this route, providing scheduling flexibility.
You have the option to choose between standard or sleeper buses based on your preference.
Cons:
The trip can be quite lengthy, spanning approximately 30 to 35 hours.
Standard buses might be less comfortable during prolonged periods.
By Car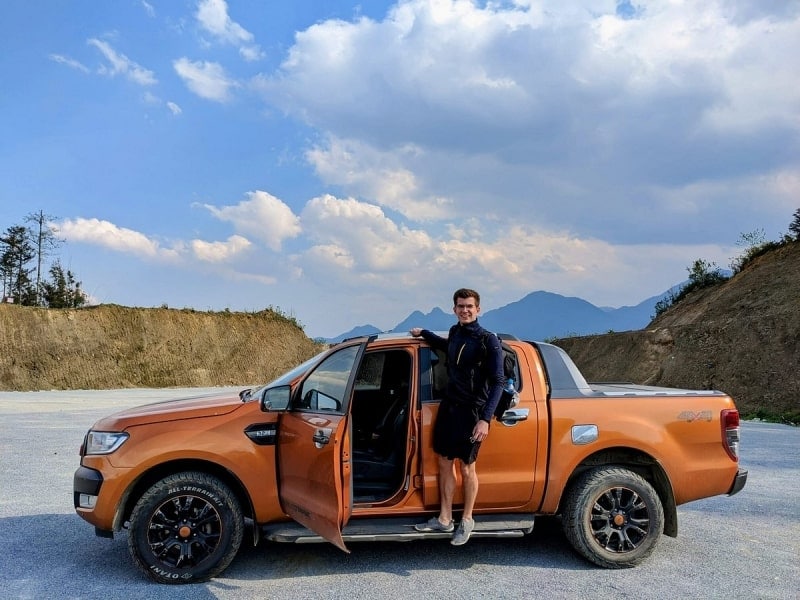 Driving from Hanoi to Da Lat by car is a great option if you want to explore the countryside at your own pace. The journey can be a bit challenging due to the mountainous terrain and winding roads, so ensure you have a reliable vehicle and a good driver.
Duration: The distance is around 1,300 kilometers, and the drive takes approximately 24-28 hours.
Vehicle rental: You can rent a car in Hanoi from various rental agencies.
Renting a car in Hanoi can cost around $30 to $100 per day for a standard vehicle such as Otochothuetulai.vn, Mioto.vn, otovina.vn
Additional costs: You should also budget for fuel, tolls, parking, and potential accommodation if you plan to break the journey into multiple days.
Tips: Prepare necessary driving licenses and insurance, and check the condition of the vehicle before starting your journey.
Pros:
Driving by car allows you to set your own schedule, make stops, and explore areas along the route.
If traveling with a group, the cost per person can be economical.
Cons:
The drive takes longer than flying.
Road quality may vary, and some sections could be in poor condition.
You need to possess the necessary licenses and have a good sense of direction for navigation.
By Motorbike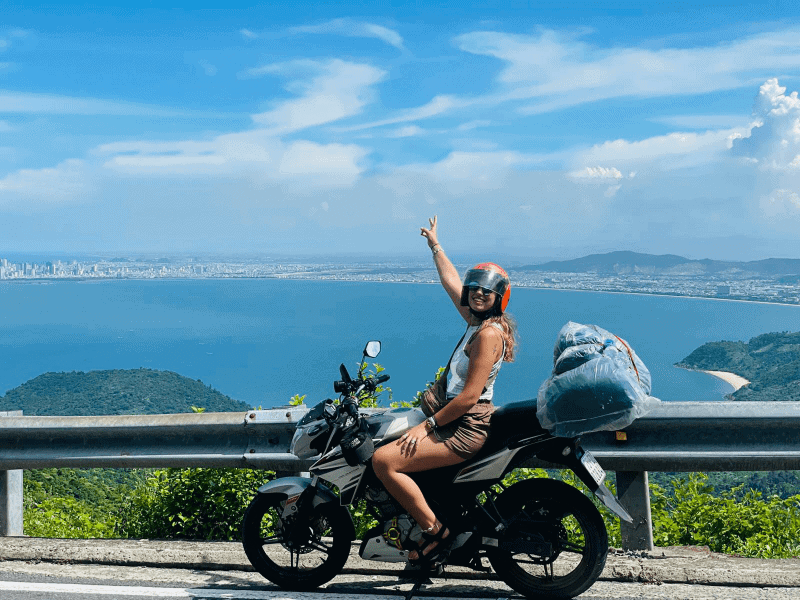 For the adventurous traveler, riding a motorbike from Hanoi to Da Lat can be an unforgettable experience. You'll need a robust motorbike, good riding gear, and the confidence to navigate Vietnam's roads.
Duration: around 24 – 28 hours of driving time, depending on road conditions and stops along the way.
Cost:
Rental: Renting a motorbike in Hanoi can cost approximately $5 to $15 per day for a basic scooter. If you prefer a more powerful motorcycle or a more reliable model, the rental cost may be higher.
Fuel: The cost of fuel is relatively affordable in Vietnam. You can expect to spend around $15 to $25 on fuel for the entire journey, depending on the distance and your motorcycle's fuel efficiency.
There are many motorbike rental companies in Hanoi that offer this service, such as Motogo, thuexemayhanoigiare.com.
Tips: Ensure you have the necessary licenses to ride a motorcycle in Vietnam. It's crucial to wear protective gear, including a helmet and appropriate clothing. Check the road conditions and traffic conditions in advance, as some roads may require extra caution.
Pros:
Motorbike travel provides the liberty to explore at your own pace, allowing for spontaneous stops and detours.
It is frequently a more cost-effective option compared to other modes of transportation.
Navigating Vietnam's countryside and coastal areas on a motorbike offers stunning and immersive views.
Cons:
Accidents are common in extremely busy and perilous traffic conditions.
Some regions experience subpar road quality.
Conclusion
Getting from Hanoi to Da Lat is an exciting journey, and your choice of transportation will depend on your preferences, budget, and the experience you seek. We offer a Vietnam tour package that lets you explore both. You'll get to see the vibrant culture, history, and nature of Vietnam while enjoying comfortable accommodations and transportation without worrying about the costs.
So what are you waiting for? Book your tour package with Vietnamtour.in today and get ready for an unforgettable adventure!
RELATED ARTICLES