Ninh Binh Vietnam is a famous tourist-attractive destination not only in Northern Vietnam but also in South East Asia with beautiful and poetic landscapes of mountainous areas such as Tam Coc, Bich Dong Pagoda, Trang An Grottoes, Mua Caves, and Cuc Phuong National Park… However, visitors may be confused and don't know how to get from Hanoi to Ninh Binh, especially when they go alone or this is their first time to this beautiful land.
If you are having the same problem, this article is written for you. Below is some useful information that will help your tours from Hanoi to Ninh Binh a lot easier and safer.
Distance from Hanoi to Ninh Binh
Hanoi to Ninh Binh distance is only about 100km. This province is quite near the Vietnamese capital so most people choose Ninh Binh as the next destination after a trip to Hanoi. You can get there by many kinds of transportation such as train, bus, taxi, limousine, private car or motorbike. So which is the most suitable for your trip?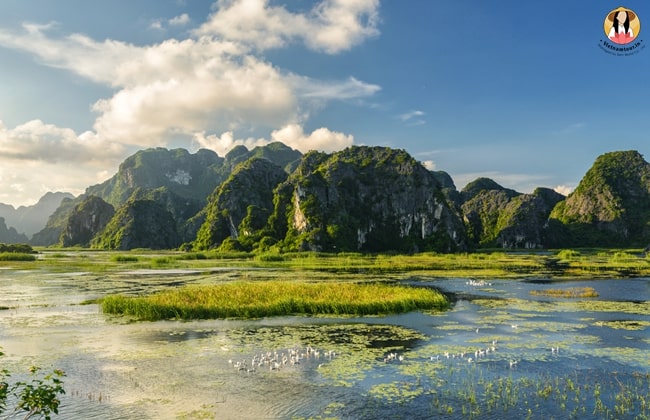 How to get from Hanoi to Ninh Binh?
By Train
Traveling by train is considered the best and cheapest way from Hanoi to Ninh Binh Vietnam. One-Way ticket price fluctuates from VND 70,000 (hard seat) to 140,000 (sleeper 4- berth with air conditioner). There are 6 trains run every day from Hanoi to Ninh Binh for you to choose. Departure time often starts from 6:00 am to 20:10 pm and it will take about 2.5 hours for each train ride. You can also enjoy some lovely scenery on the way to Ninh Binh Vietnam.
Depending on your itinerary, you can choose the proper Hanoi to Ninh Binh train schedule to book the ticket. It's better to book in advance as it tends to increase a little bit higher or get full during the high season months. For your convenience, you can also book the ticket online and present it when boarding the train.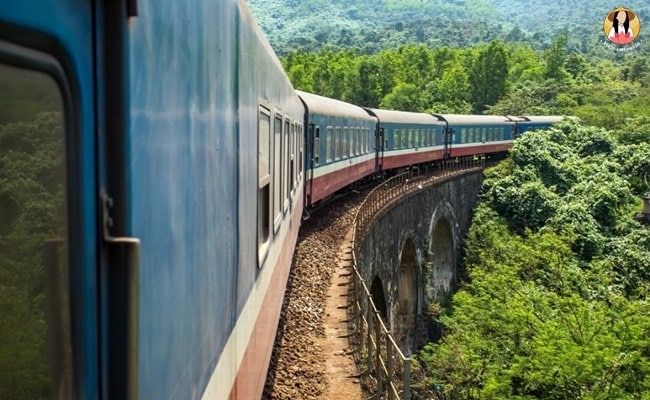 By Bus
Another cheap and convenient way is getting a Hanoi to Ninh Binh bus. Buses present everywhere in Vietnam and start at all times of the day. You can depart from some main bus stations in Hanoi that have the bus to Ninh Binh such as Giap Bat or My Dinh Bus Station.
Bus ticket fares depend on your choice. The price ranges from 80,000VND for the basic bus lines up to around 200,000 or more for the luxury ones. The minibus is faster than the normal bus. In Vietnam, some shuttle bus even drops you wherever you want along the road to Ninh Binh.
The disadvantage is that there are no beds on the bus so you have to sit all the way. A Hanoi to Ninh Binh drive usually takes 2.5 – 3 hours. Therefore, taking the bus is slightly easier but not faster. Besides, you should choose some reliable bus company like Hoang Long Bus or Hai Au Bus to avoid unwanted scams.
Hoang Long Bus
Address: Số 05 Phạm Ngũ Lão – P.Lương Khánh Thiện – Q.Ngô Quyền – TP. Hải Phòng
Phone: 0225 3920920
Email: info@hoanglongasia.com
Website: https://hoanglongasia.com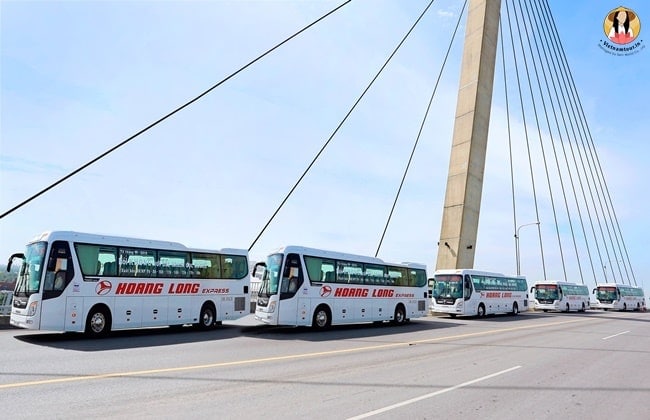 Hai Au bus
Adress: Số 16 Tôn Đức Thắng, Hải Phòng
Phone: 02253.717717
Email: cskh@haiaubus.vn
Website: https://haiaubus.vn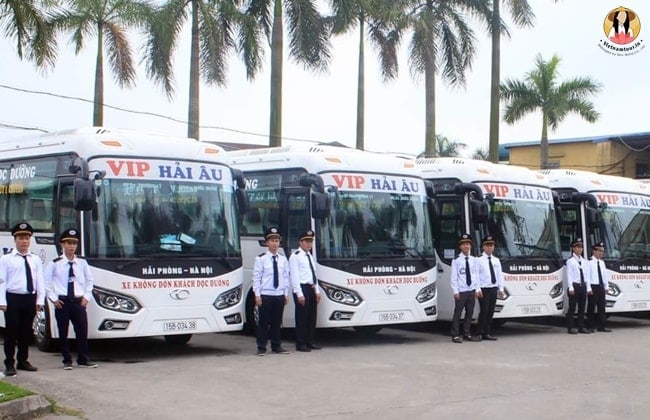 Motorbike
If you have driving experience and love exploring the beauty of Ninh Binh by yourself, traveling by motorbike from Hanoi to Ninh Binh is not a bad idea.  You can follow the route marked out on Google Maps or plan your own route before you go. Hanoi to Ninh Binh motorbike route is very easy to go so you don't have to worry about it.
Renting a motorbike isn't expensive at all, it's only about VND100.000 – 200,000 for a ride. But for your safety, you had better rent in reliable places or ask your accommodation host to rent one for you. Moreover, make sure to learn well the local road rules, wear protective gear such as a helmet, and check your travel insurance carefully that it covers you in case of an accident or not.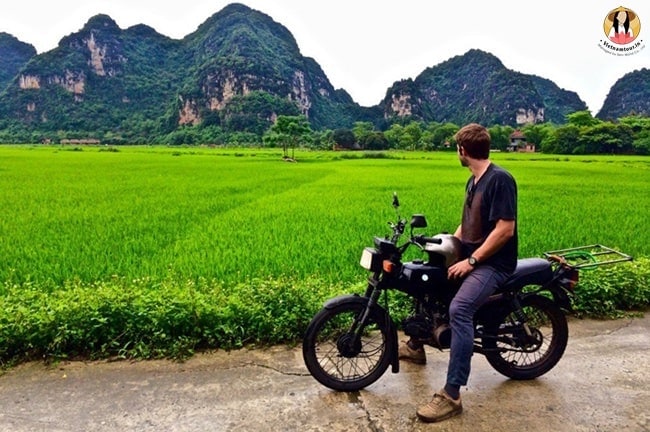 Taxi
You can also use Hanoi to Ninh Binh taxi for your trip. The drive takes about 2 hours and it seems to be the most expensive way to Ninh Binh since the estimated price is based on kilometers. With the distance from Hanoi to Ninh Binh (about 100km), it will take you at least 1.380.000 VND (~60USD) if you take a normal taxi. The advantage of taking a taxi is that they can drop you off directly at your accommodation in Ninh Binh.  If you want a lower price you can download some booking taxi apps on your phone like Grab or Uber Hanoi to Ninh Binh.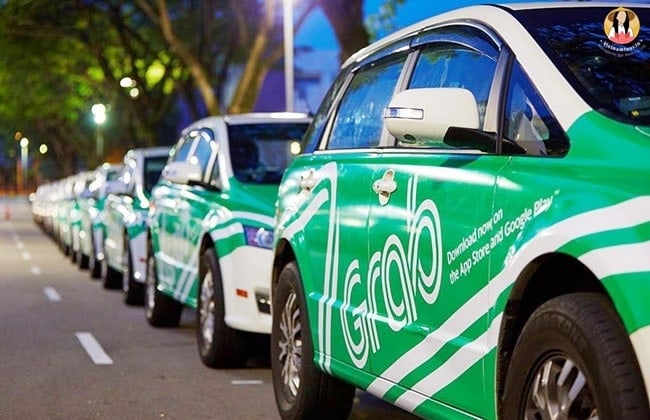 Limousine
If you want to leave Hanoi for Ninh Binh in a comfortable and fast way, limousine car is the best option. It is a high-quality shuttle car, fully equipped from air conditioning, television, lights, wifi to drinks and wet towels, smart seats, high-class leather upholstery, and smooth mattresses. In addition, there is a USB phone charging port on each bar that provides instant power when the phone runs out of battery. Limousine is definitely more comfortable and private than the tourist bus.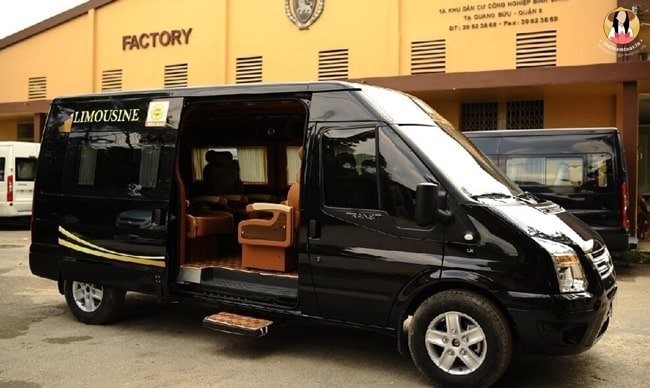 You will be surprised that with all the convenience above, it has an unbelievable price only from VND 135,000 to 180,000 for a one-way ticket. You can buy the ticket directly as well as online via vexere.com. Some trustworthy limousine companies are:
Khanh An Limousine
Address:  4 Luong Van Thang St, Đong Thanh, Ninh Binh province
Phone: 1900 1035
Hanoi Limo
Address: 43 A20 Nghia Tan St, Cau Giay, Hanoi
Phone: 01646565758
Email: info@hanoilimo.vn
Website: www.hanoilimo.vn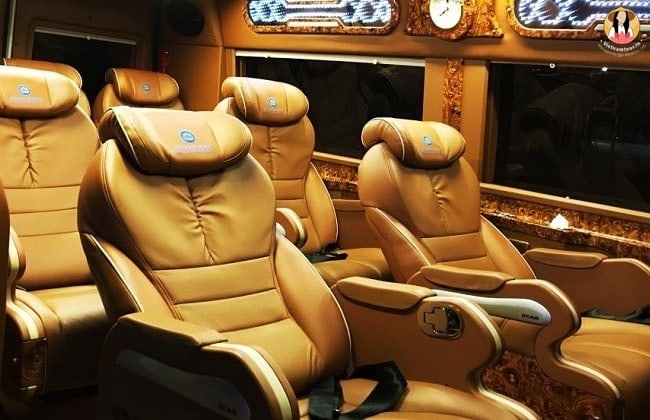 Private Car
To have a trip with privacy & comfort with your family and your group, booking Hanoi to Ninh Binh private car is definitely the best solution for you. It is designed with interesting travel routes to explore the best of Ninh Binh landscapes, Vietnam. Depending on your itinerary, they will pick- up & drop-off at your hotel in Hanoi. Plus, Hanoi to Ninh Binh car rental service often includes fuels, parking fees, toll fees, driver's meals & his overnight and attraction fees are not included.
For saving time, you can also book Vietnam tour packages with us, all travel costs are included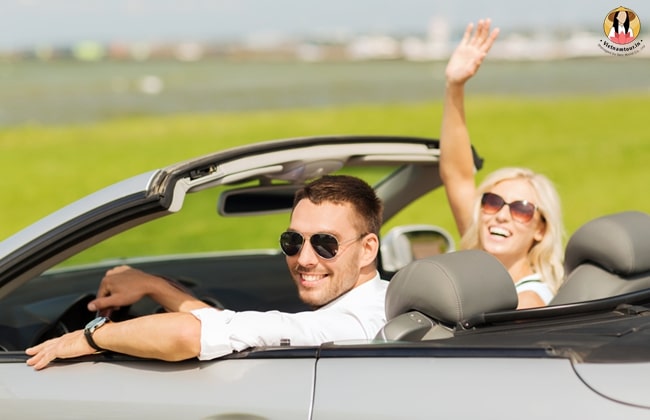 RELATED ARTICLES