Da Nang is a scenic seaside spot embraced by its stretching sandy beach, clear blue waters and arguably mild weather. It has no shortage of hotels, beach resorts, homestays and hostels to cater to all kinds of traveler's needs.
Counted as one of the largest cities, Da Nang offers an enticing blend of natural and cultural attractions, from century-old pagodas, French colonial buildings, to tranquil beaches and verdant parks. If you're in searching for some sun, sand, and sea, then its beaches are for you.
For first time-travelers in Danang, choosing exactly where to stay is important to get a hassle-free holiday
To make it clear for you to find a suitable place for your budget and preference, we put together a list of the best places to stay near Danang beach. With the abundance of options, grab the chance to make the most of your memorable beach holidays in Vietnam on one of the most appealing beaches in Vietnam. Just read on to find a perfect place to enjoy an impressive vacation filled with fun and enjoyment.
Da Nang City Center- good opt for first time visitors 
Staying around the city center is a wise option for first-time travelers in Da Nang, as it makes the journey a bit easier to connect other city's landmarks such as the romantic Han River, informative Museum of Cham Sculptures, and the buzzing Han Market. Danang City also boasts a plethora of stylish boutiques, high-end shopping malls or local markets within the city center which keeps you busy for hours.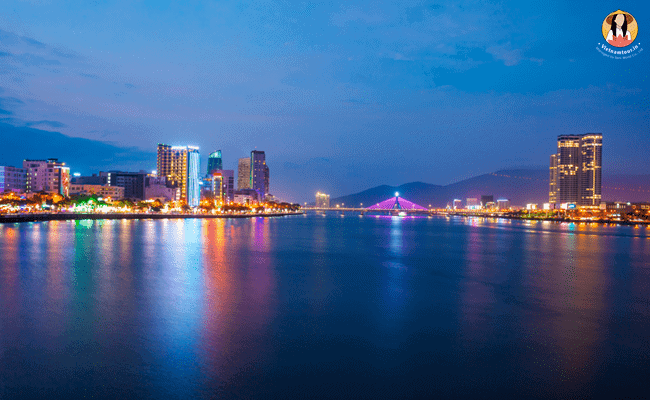 Stay right on the beach
There are loads of hotels and resorts right on Danang's beach offering a posh getaway if you're a truly beach-loving traveler.
Most of the beachfront hotels lie along My Khe Beach and Non Nuoc beaches which can be easily accessed to some nearby attractions like golf courses, limestone caves, traditional handicraft villages or ancient Buddhist sanctuaries.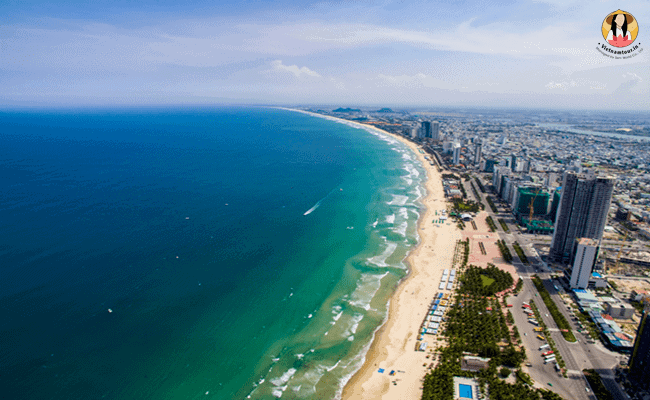 For detailed information, give it read our suggestions of the best places to stay near Danang Beach below:
The 4 best resorts and villas near Da Nang Beach
Fusion Maia Danang
In this five-star resort, there are only private pool villas that come with all-inclusive spa treatments dedicated to one factor: relaxation. Its 80 Pool Villas, 3 Beachfront Villas, and 4 Spa Villas, with complete privacy add to a greater sense of relaxation. The food and drinks in the dining room are a fusion of traditional and international flavors.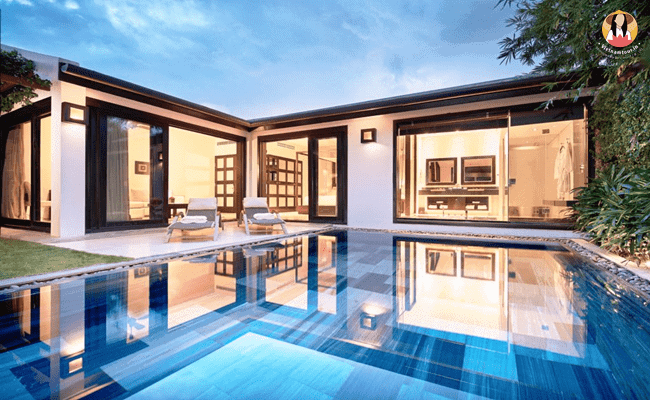 Intercontinental Danang Sun Peninsula Resort
Nestled in the verdant area of Son Tra Peninsula in Danang City, Intercontinental Danang Sun Peninsula Resort is a luxurious five-star beach resort which allows guests to touch upon the soul of Vietnam culture in the UNESCO World Heritage Sites of Hue and Hoi An. The resort is a remarkable and recognizable spot from afar thanks to its white buildings spread across the verdant green hillside. The elegant design combines traditional architectural details and modern elements creating a luxurious yet charming setting, definitely a true highlight for your Vietnam luxury tours from India.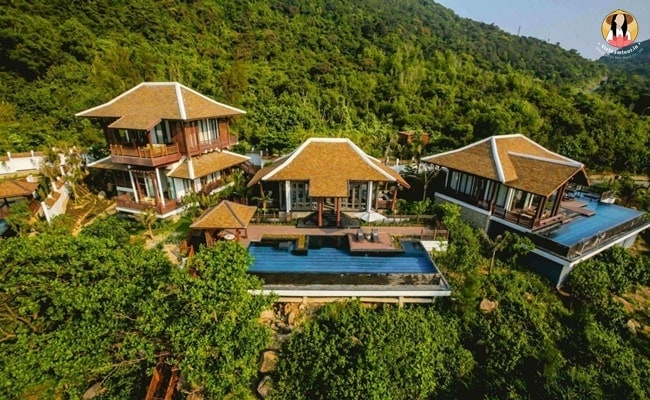 Vinpearl Danang Resort and Villas
The idyllic beaches of Danang are some of the best city's highlights, so it's no surprise to see a great number of beach resorts. Vinpearl Premium Da Nang set in the tranquil Non Nuoc beach is not an exemption to the same. Lying between the magical Marble Mountain and the blue sea, it is an elegant and high-end property with striking interiors and gorgeous background. The top-notch villas come with private pools and breathtaking ocean views. All the guest rooms are embraced with the garden, pool, and ocean views.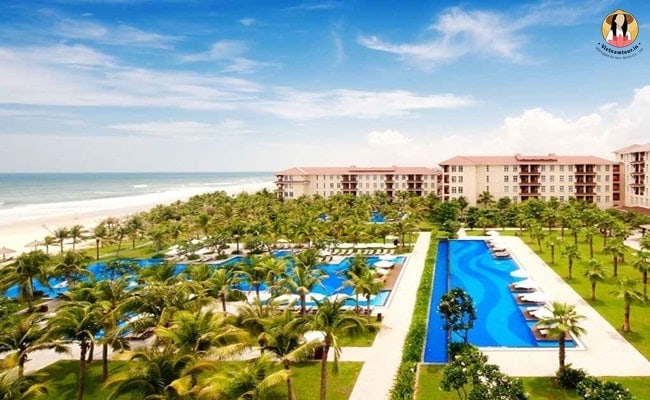 Furama Resort Danang
The Furama Resort Danang is the first five-star beach hotel in Vietnam. This is an ideal resort in Danang with a harmonious combination of the best of luxury, history, and nature and a delightful blend of Asian and French architecture. All the elegant rooms are fully equipped with marble bathrooms, posh amenities, and a private balcony.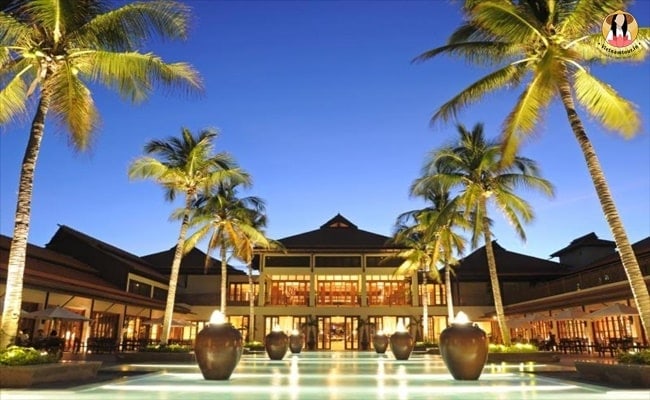 The 3 best hotels near Da Nang Beach
In addition to a number of luxurious beach resorts and villas, there are a plethora of budget hotels scattered in and around Da Nang Beach.
SOFIA Hotel
This boutique hotel is a small yet friendly property offering a great combination of pleasant and stylish rooms. It is just 5 minute –walk from the beach and surrounded by the great amenities of the city. In spite of the small rooms with simple décor, they are also fully equipped with necessary facilities and excellent service with friendly staff. The small on-site restaurant is popular with affordable prices and pleasant atmosphere. With the advantage of the proximity to the city center, it is a great pick for families and couples to delve into the city's action.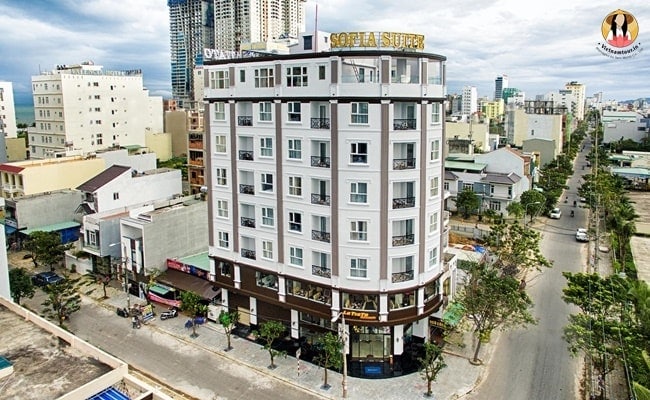 Christina's Da Nang
Christina's Da Nang is a cozy and friendly city beach hotel for those looking for a boutique hotel with great taste of Vietnamese design. Located at a fabulous location, the property offers both private and social space for guests to enjoy the privacy of their own self-sufficient room while sharing their moments with fellow travelers at the same time.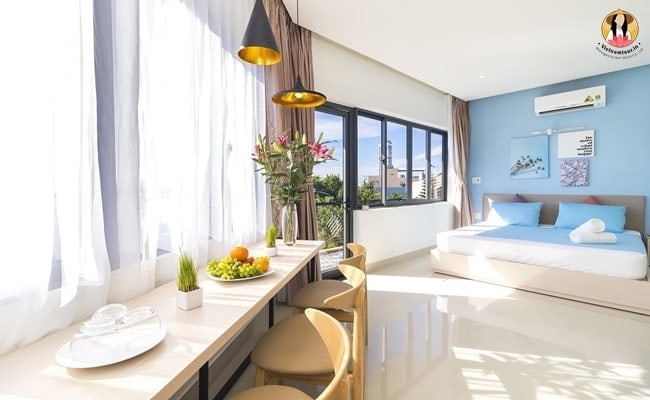 Hanami Hotel Danang
Located just 7 minutes from the beach and 10 minutes from the city center, Hanami Hotel Danang is one of the most popular options for budget travelers thanks to its excellent value for money. There are different types of rooms from twin and king to family-friendly, dedicated to the guest's preference. From the hotel, guests can head out to the buzzing restaurants of the city, go for a bike ride to explore its delectable seafood and regional dishes. The friendly staff will help you to plan your own excursion in and around the city with a motorbike rental. Or check out one of the beach excursions for the ultimate beach experience.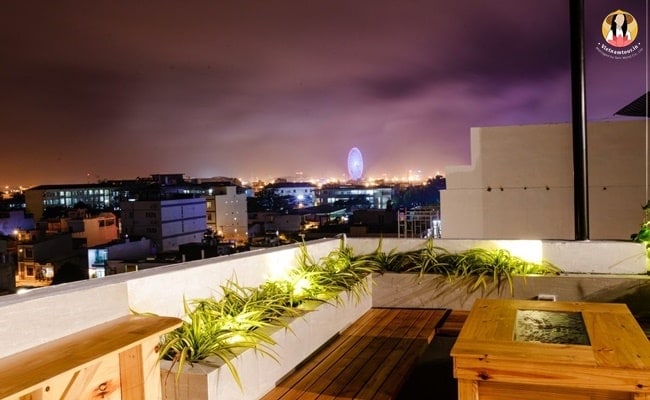 The 4 best hostels and homestays near Da Nang Beach
For the best value of money with social experience, then hostels and homestays are the optimal options. Read through all of our references and get your own choice.
Rom Casa
With a unique structure and unmatched design, Rom Casa is a comfortable living space made of old shipping containers and adorned with green trees and beautiful flowers. It is an enticing place to spend your night and delve in nature. Its unique and creative design with cool swimming pool, airy balconies, and a sprawling terrace make it a standout from the rest. One can indulge and laze with a number of activities that the hostel has to offer: a favorite book to read, a great cup of coffee or leisure time to lounge on the boutique balconies.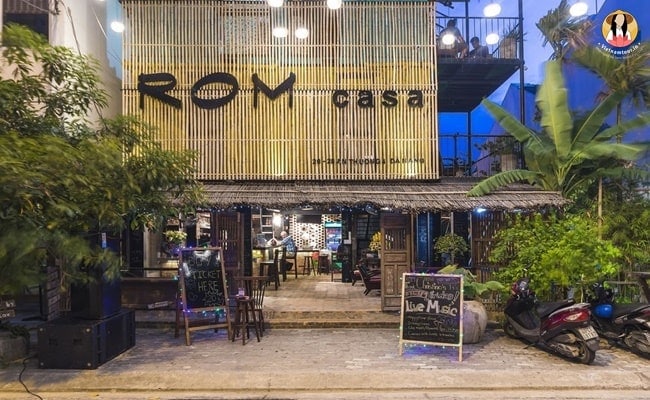 KonTiki Danang Hostel
KonTiki Danang Hostel is located just a few steps from the well-known Dragon Bridge. It is a good pick if you don't want to miss the awe-inspiring scene when the dragon spits fire. In addition to a convenient location, the hostel is also a popular choice of couples looking for some open budget places. Apart from the private and simple rooms, it also features dorms with ten beds. Once stepping your foot on this boutique property, you may feel astounded by the lobby's trendy design and the cozy vibe. It shouldn't be missed by any young travelers.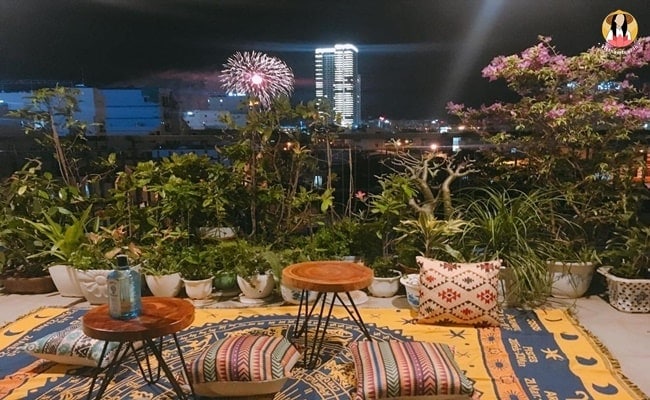 Homestay Sea Kite
This cozy homestay sets close to the beach and the city center as well featuring spacious rooms and private bathrooms. Guests can also feel a touch of luxury and privacy making it a bit preferred than others in the city. The food here is also great with home-cooked meals. If you are looking for an amazing experience, then put it on your list.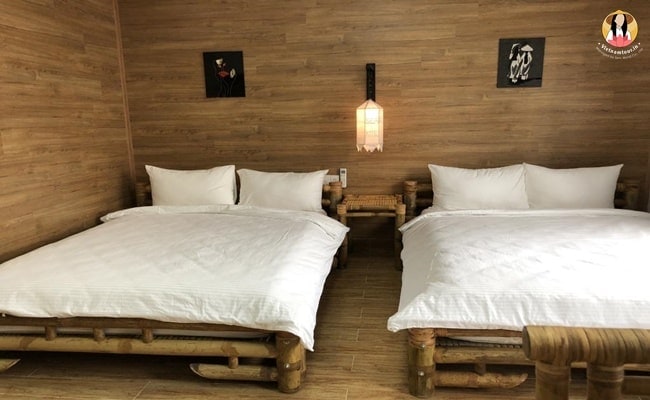 Homestay Halley
This friendly hostel is located just ten minutes from the airport and quite close to some bustling bars, restaurants, and shops. It offers a unique experience with simple bedrooms and shared bathrooms which are designed to bring guest's comfort. The homely feeling is highly rated with the mindful service offered by the helpful and sociable hosts. Home-cooked breakfast and a steaming cup of Vietnamese coffee would be a good start for a new experience in this charming land.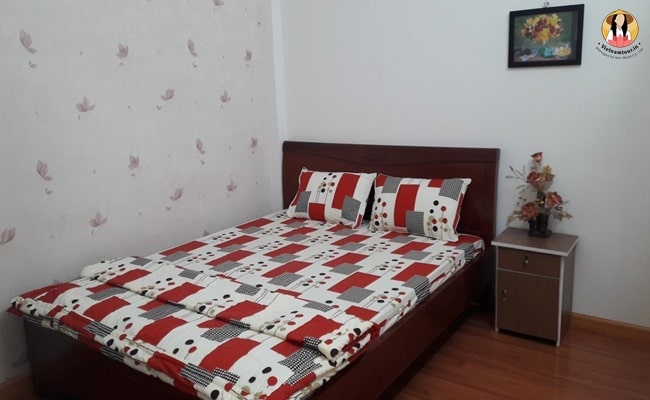 Hope you have already found your favorite hotels and resorts in Da Nang for your tour to Central Vietnam. Find out more Vietnam travel guides for more useful information for your dreamy vacation!
RELATED ARTICLES