Danang is one of the most attractive cities in Vietnam with a lot of day-life activities like visiting The Marble Mountains, The Golden Bridge, Da Nang Cathedral or sunbathing and relaxing on My Khe Beach, Non Nuoc Beach… but what's about things to do in Da Nang at night?
Danang's nightlife scene offers a great number of interesting things to see and places to go after the sun sets for your tour to Central Vietnam. If you're looking to enjoy great tunes and all sorts of booze as well as dance until the wee hours of the morning or mix and mingle with fun-loving locals and expats, below are 7 best nightlife in Da Nang adapting to any budget and preference.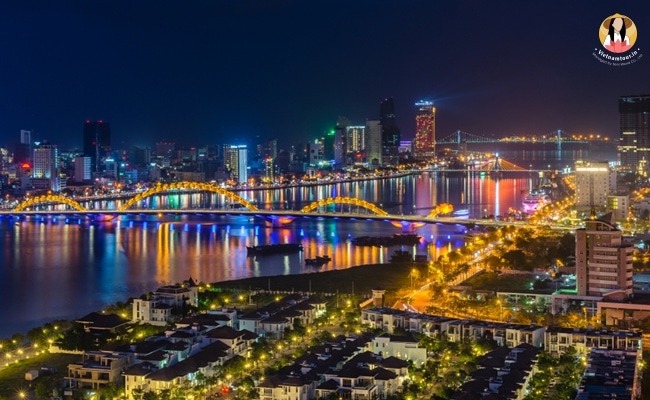 Visit Some Night Clubs in Da Nang
A night out in Da Nang is not complete without coming to the most popular nightlife spots. Swanky rooftop bars, sophisticated bar lounges, and vibrant nightclubs are conveniently set within the main quarter under the ever-changing urban skylines of this city. All of which boast plenty of exquisite alcoholic offerings according to European standards, and exotic live performances. Da Nang's most popular nightlife venues include:
SKY36 Da Nang
If you're searching for the best rooftop bar Da Nang, Sky36 Club is deserved to be your very first choice. Situated at the 36th floor of the Novotel Hotel Da Nang with the modern mirror elevator system and private VIP lounges, this swanky nightlife spot is the highest rooftop bar Da Nang. Sky36 is also known as one of the best places in Da Nang to enjoy an enticing panoramic views view of the city, the curving glittering bridge in Han River and watch the streets transform from day to night.
One another special thing about this outdoor bar in rooftop terrace is the Sky36 dress code. There is a smart-casual dress code for both men and women here and if you do not have the appropriate attire, they will provide it for you. Moreover, you can try some delicious cocktails as well as sample some toothsome bar snacks in Sky36 Da Nang menu.
Opening Hours: Daily 18:00 – 02:00
Address: Novotel Danang Premier Han River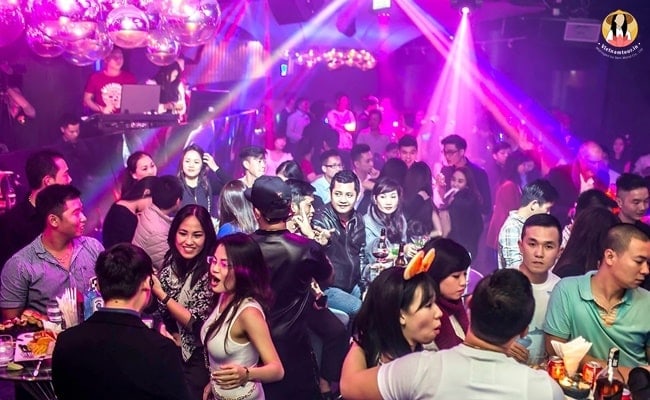 Bambo2 Bar Da Nang
Unlike Sky36 Bar Da Nang, Bamboo2 Bar Da Nang is a small local bar overlooking the Han River and Dragon River Bridge on Bach Dang Street. However, it's no coincidence that this open-air terrace bar is on top must-visit da nang bars. Thousands of expats and tourists have been here to catch live sports matches on the 7 flat-screen TVs including AFL, NRL, Rugby Union, Cricket, Premier League, Golf and most other sports on request.
You can also come and relax with the local DJ served every Friday at 21:00 onwards in Bamboo2 Bar Da Nang. They even have 'buy two, free one' drinks promos from 17:30 until 19:00.
Opening Hours: Daily 10:00 – Late
Address: 216 Bach Dang Street, Da Nang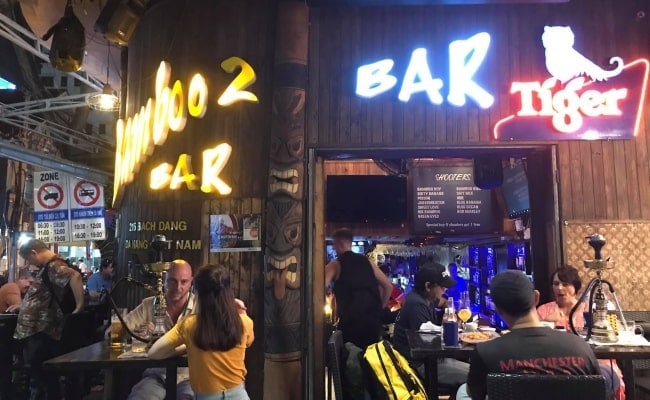 Minsk Bar Da Nang
Minsk Bar, located at the An Thuong Quarter, is one of the best bars in da nang where they can truly relax and enjoy good music and cold cheap beers. Though it is designed in a rustic, hippy and reggae-themed style, the music is mostly old songs or blend of rock classic and softer EDM that brings a cozy and welcoming feeling.
Especially, the bar also looks after many stray cats and dogs. Thus, you can play with these lovely pets while chilling out.
Opening hours: 2 PM – 2 AM
Address: 3 An Thuong Street, Ngu Hanh Son District, Danang

Golden Pine Pub Da Nang
Golden Pine Da Nang is a popular late-night hangout spot for locals and expats. The whole bar is a small 3-storey house located on the bank of the Han River. The highlight of Golden Pine Pub Danang is its dancefloor, pool tables, and terrace view where you can catch the city sight, watch the people coming back and forth on the street and the sparkling Dragon River Bridge. This unique bar also has 'buy two, free one' promos for all drinks between 17:00 and 19:30 every day.
Opening Hours: Daily 18:00 – 02:00
Address: 52 Bach Dang Street, Da Nang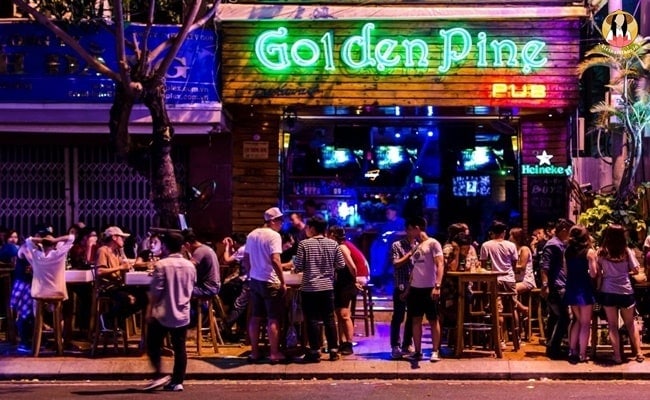 Go shopping at Da Nang Night Market
The best way to experience local life in this amazing city is by visiting the Da Nang night market. Hoa Khanh market is the biggest night market here where sell everything you could ever need.
It is easy to find plenty of cheap clothing shops, gifts or souvenirs… Many people come here not only to shop but also sample the street food from the various drinking and food stalls in the area.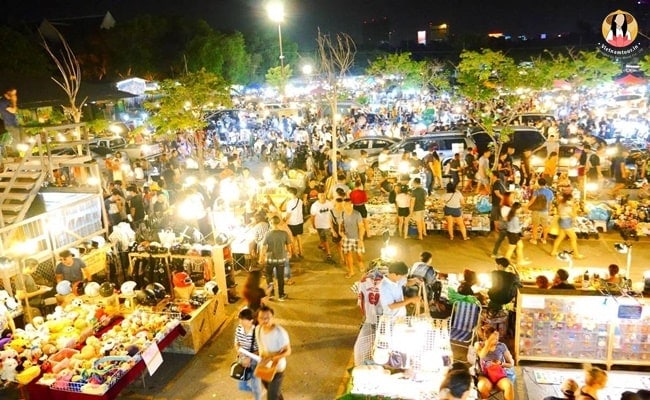 Enjoy a Seaside Coffee
If you're looking for the best beaches in Da Nang, you need to head to the most famous beaches such as My Khe Beach, Non Nuoc Beach or Pham Van Dong Beach… But admiring the sea view isn't enough. Taking a cup of coffee while enjoying the beautiful sunset with white powdery sand and azure waters is a good choice. Moreover, Vietnamese coffee is really good at an unbelievable low price. You will easily find amazing coffee shops along the beaches in Da Nang.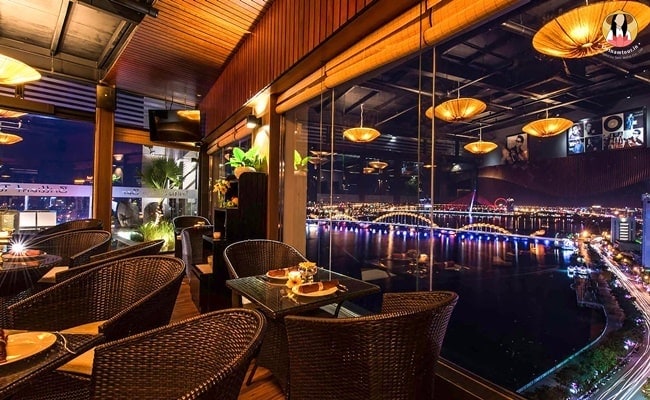 Watching Dragon Bridge Splitting Fire
The Dragon Bridge is one of the main attractions of Da Nang. With a height of 666 meters, it is also the longest bridge in the country. Like its name, the bridge was constructed in the shape of a golden dragon which is a significant symbol of good luck and prosperity in Vietnam.
However, the thing making this bridge unique and attractive is the special display of colorful LED lights in the bridge every Saturday and Sunday at 9 pm. The dragon even spits water or breathe fire from its mouth. This is definitely a breathtaking view that you shouldn't miss out on while visiting Da Nang.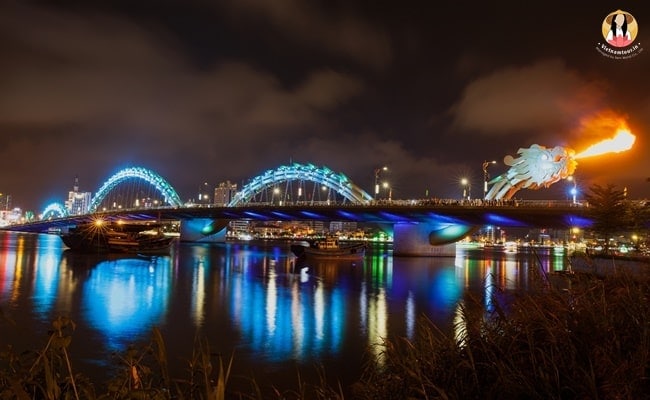 Admire Sunwheel Da Nang (opening hours: 3 PM – 10 PM)
Another highlight in Da Nang is the large Sun Wheel in Asia Park which soars to 115 meters in length. It is also a large clock tower where you can see the time zones across a range of countries.
The wheel is especially beautiful decorated with neon lights. It doesn't stop to pick up passengers but turns slowly enough for you to walk into the small carriages. You can take a 15-minute ride on the wheel and enjoy the breathtaking view of Da Nang by night when reaching the top.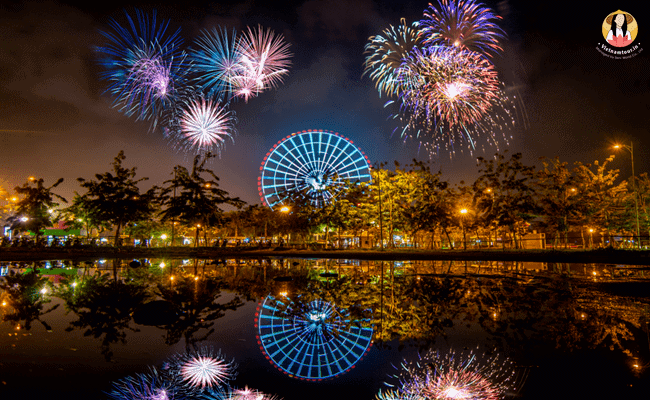 Go for a Walk at Bach Dang Walking Street (near Han Bridge)
Bach Dang Street is one of the most famous main roads in Da Nang. It has only one direction that runs along Han Rivers with the large sidewalk. Thus, the road turns into a walking street from 7 pm every day for the people who want to see the magnificent scenery of the Han River and discover the city at night. In addition, if you prefer shopping, there are many other shops, cafés, restaurants, hotels, bookstores… along Bach Dang Street.
>> Read more: Top 7 Best Indian Restaurants in Da Nang: Taste of Home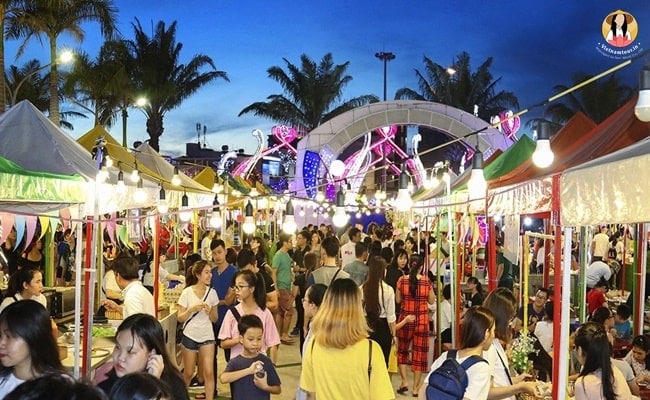 Explore Da Nang Street Food
Last but not least, the things you must-do whenever visiting any city in the world is sample the local food. The easiest way for you to do it is taking a Street food tour. You can make it by yourself by walking around the city and ordering the food in some local food stall. If you worry about food safety, booking a street food tour online is not a bad idea.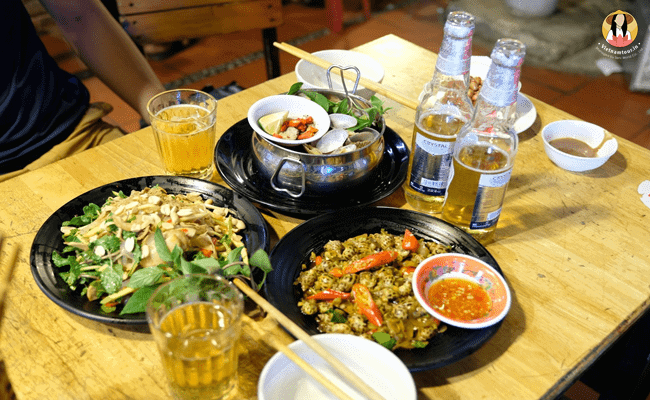 Copyright © : Vietnamtour.in
RELATED ARTICLES