InterContinental Danang Sun Peninsula Resort marks the successful cooperation between Sun Group and the "resort designer"- Bill Bensley. It is not only one of the most famous, international award-winning works in Vietnam, but also touted to be a masterpiece of relaxation with the harmonious blend of natural beauty and Vietnamese architecture.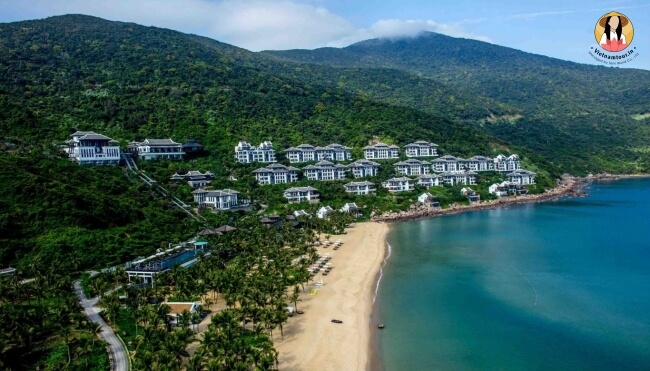 At World Travel Awards (WTA) in Asia and Oceania, InterContinental Danang Sun Peninsula Resort has won many important prize categories including "Asia's most luxurious resort", " Asia's most nature-friendly Resort"," Asia's most luxurious resort for Wedding"," Asia's grandest resort's villa " and "Vietnam's most posh resort".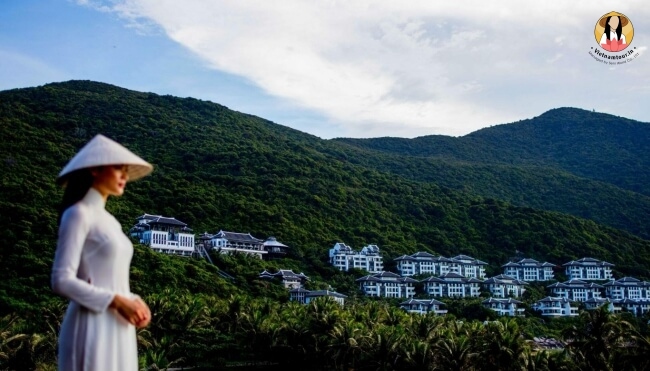 Many categories in the resort are also honoured in independent awards such as the HARNN Heritage Spa – "The world's best new spa" awarded by World Travel Awards. Meanwhile, La Maison Restaurant 1888 – "Asia's most luxurious restaurant in 2017" – is impressed by Michelin three-star chef, Mr Pierre Gagnaire.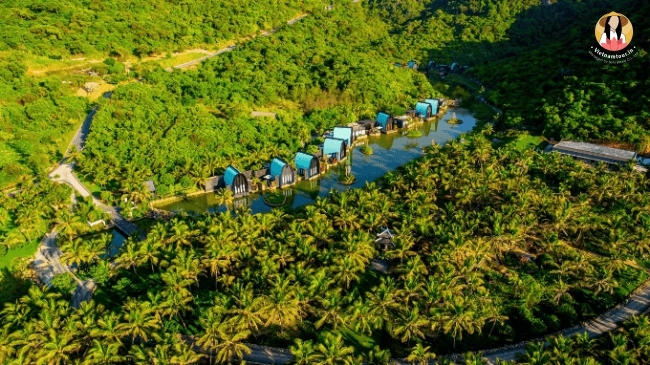 Harnn Heritage Spa from Above
Harnn Heritage Spa offers tourists unique and authentic Vietnamese experiences. You will have time to relax in the spa space close to nature, with yin and yang balance therapies through Vietnamese traditional herbal medicines.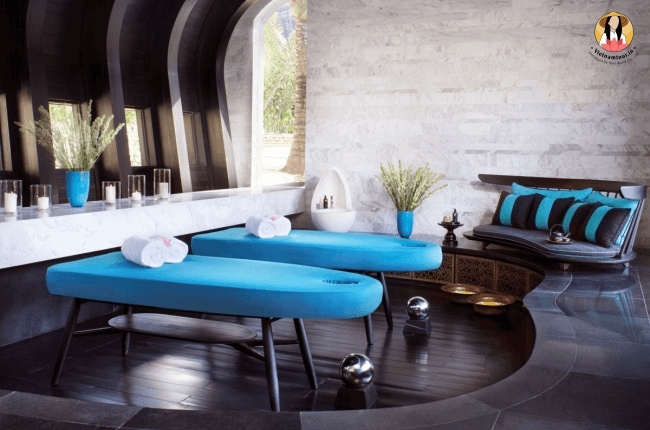 Inside the resort, you can indulge with the world's leading spa service at Harnn Heritage Spa
It is also the place to welcome the leaders of APEC 2017 economies in Vietnam including US President Donald Trump, Chinese President Xi Jinping, Canadian Prime Minister Justin Trudeau, Singapore Prime Minister Lee Hsien Loong, Japanese Prime Minister Shinzo Abe, South Korean President Moon Jae-in, Mexican President Enrique Pena Nieto, Thai Prime Minister Prayuth Chan-Ocha …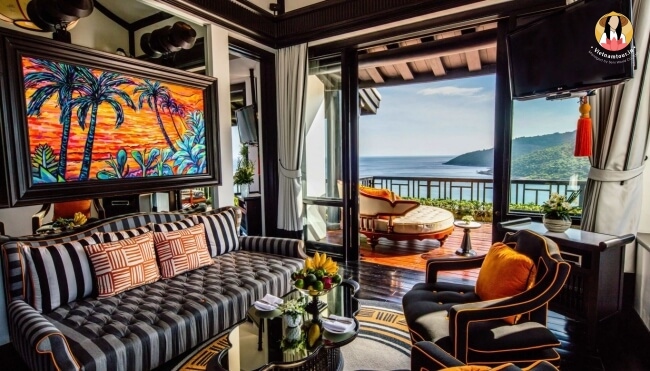 Staying at Sun Peninsula Residence Villa in Da Nang, guests will enjoy luxurious services including: Private butler, Private driver, Champagne and canapé for check-in, Private chef, Afternoon tea served at the villa, afternoon cocktail party with canapé served at the villa, a 60 – minute massage, private lounge at the arrival and departure station at Danang International Airport.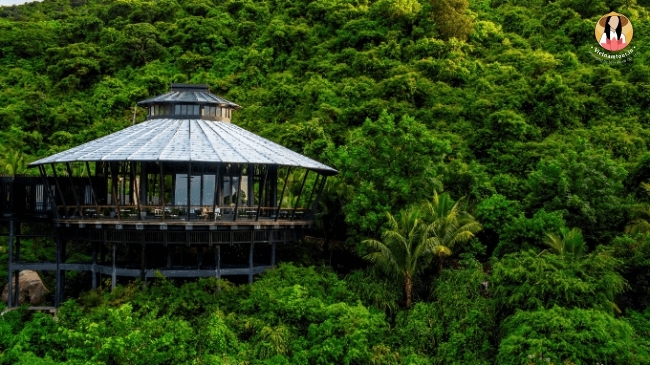 InterContinental Danang Sun Peninsula Resort is designed by five world's leading resort designers and built by Sun Group with the respect and maximum conservation of ecosystem in Son Tra Peninsula.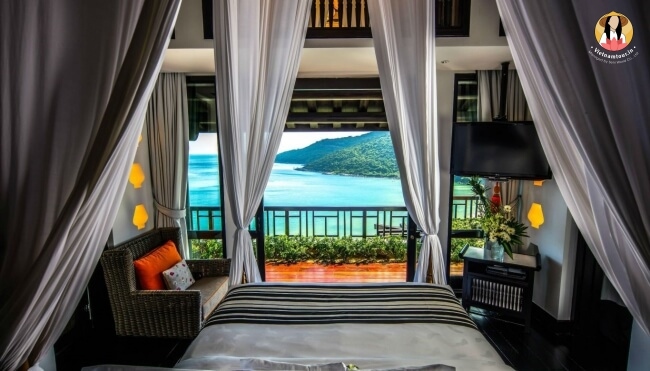 More than 200 rooms overlook the sea, offering guests a full natural scenery and life of rare animals such as brown-shanked douc langurs, long-tailed macaques, golden monkeys, red-faced chickens … Each architectural detail and interiors come with Vietnamese cultural identity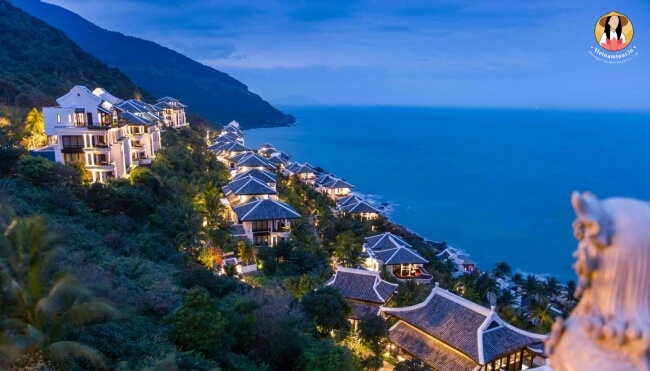 With a magnificent design, InterContinental Danang Sun Peninsula Resort has won the prestigious prize " The world's leading luxury resort" by World Travel Awards.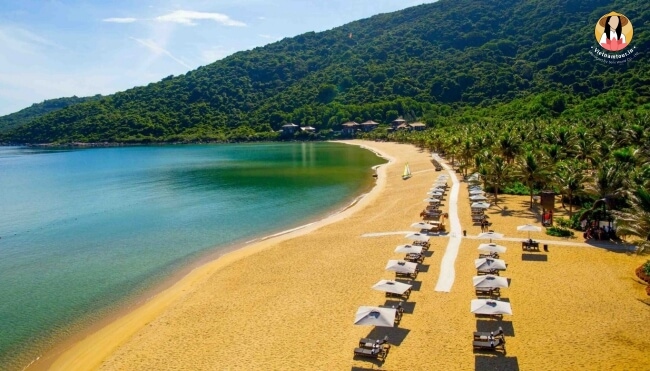 You can take a fresh dip into the crystal clear water of the resort's private beach.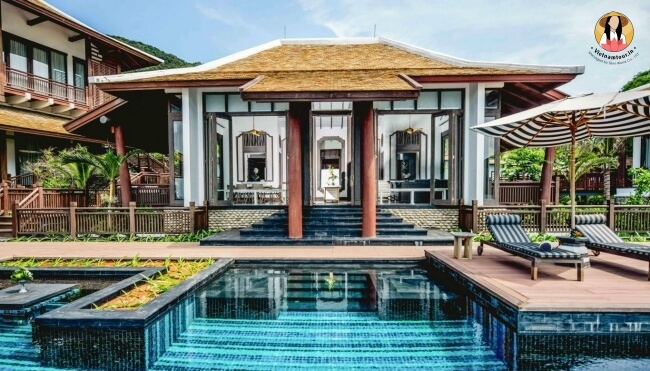 A classic, modern villa with a private pool offers guests a chance to immerse themselves in the cool water with the early morning sun rays in the tropical areas.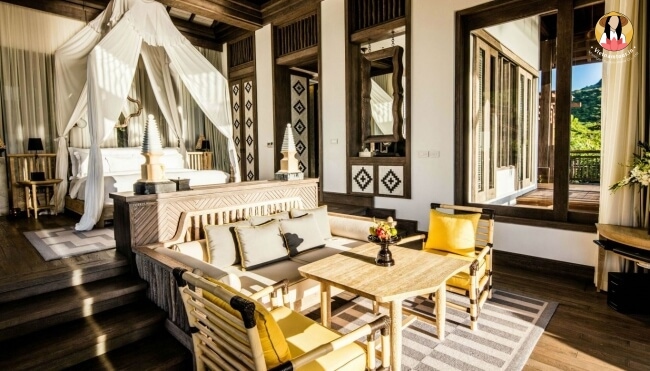 Delicate and luxurious interiors….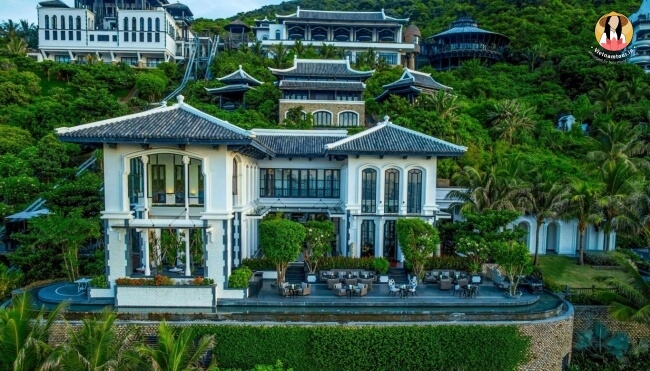 The famous La Maison 1888 restaurant is created by three Michelin-starred chef Pierre Gagnaire.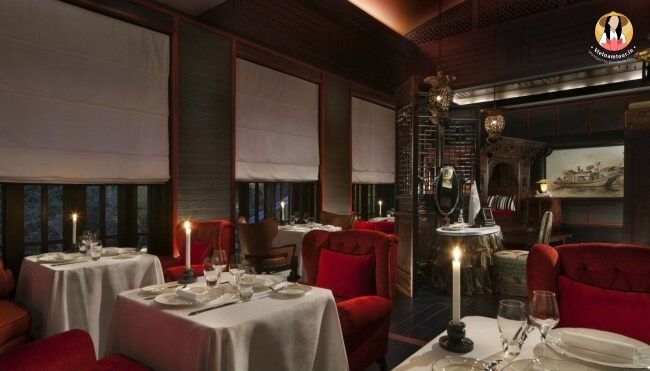 Inside the restaurant…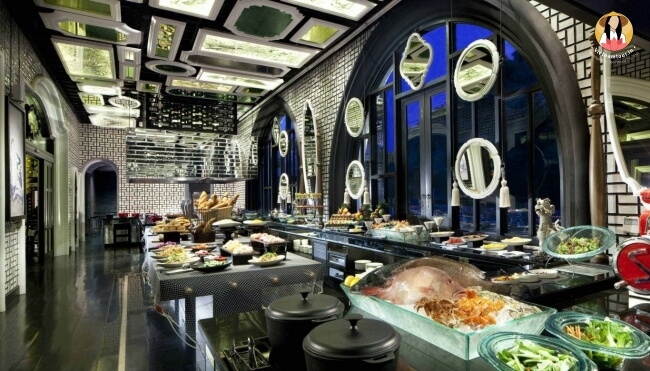 Citron Restaurant
A conference room for MICE, Incentive delegations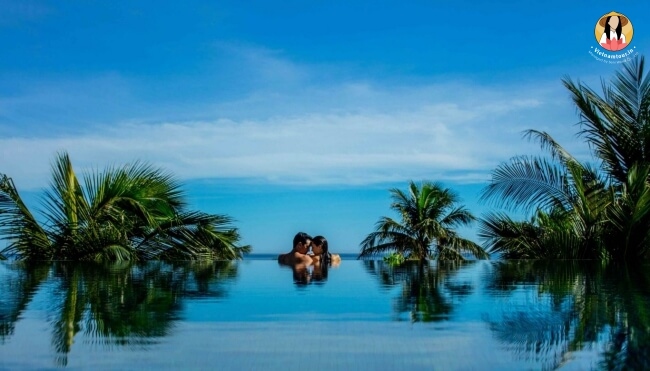 What could be better than enjoying a holiday with your partner here?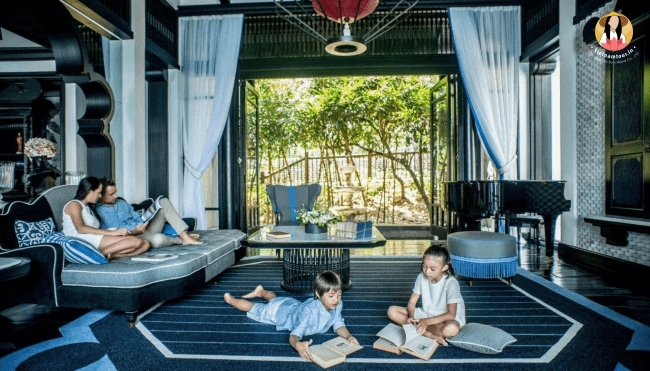 …or with your family.
>> Want to stay in this place? Click here and fill the form to let us know, we will contact you very soon for giving the best deals and customizing your ideal trip
RELATED ARTICLES