Namaste! If you are looking for some delicious and authentic Indian restaurants in Da Nang, you are in luck! There are many great options to choose from, but here top 7 recommendations for you:
Family Indian Restaurant
Being an Indian visitor can sometimes make it challenging to locate Indian food, which is made even more challenging if you are a vegetarian, thus Family Indian Restaurant is the ideal Indian restaurant in Da Nang recommended for you.
You may easily find a wide range of Indian cuisine from various locations, such as rogan josh, palak paneer, chicken tikka masala, and more that will make you feel at home, on their halal menus as well as their kid's menus. The food is fresh, homemade and well-seasoned, so you can order customized dishes according to your preferences. The owner is very friendly and hospitable, and the ambience is cozy. Their chai tea is a must-try!
Address: 231 Ho Nghinh, Son Tra District, Da Nang
Opening hours: 10:00 AM - 3:00 PM | 5:0 PM - 10:00 PM
MAAZI Da Nang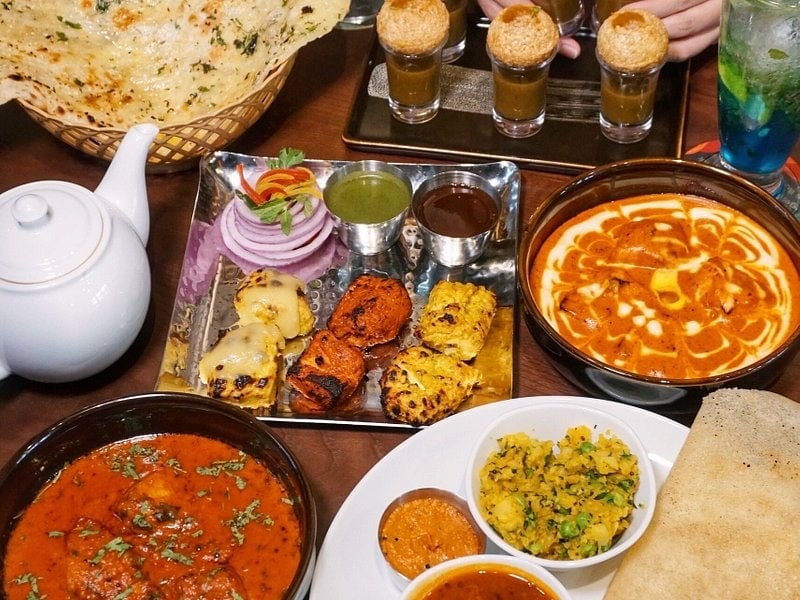 This is a modern and stylish Indian restaurant in Danang that offers Indian fusion cuisine with a twist. MAAZI Da Nang is a cozy and friendly restaurant that serves a variety of dishes from different regions of India, such as tandoori, biryani, curry, naan bread, and more. You will be amazed by the rich flavours and aromas of the spices and herbs that are used to prepare each dish.
The staff is attentive and helpful, and they will make you feel at home. Whether you are a vegetarian or a meat lover, you will find something to satisfy your taste buds at MAAZI Da Nang. You can also enjoy a refreshing drink from their bar, such as a mango lassi, a masala chai, or a beer. Visit MAAZI Da Nang today and you will not regret it!
Address: 264 Tran Phu, Hai Chau District, Da Nang
Opening hours: 10:00 AM - 12:00 AM
Maharaja Indian Restaurant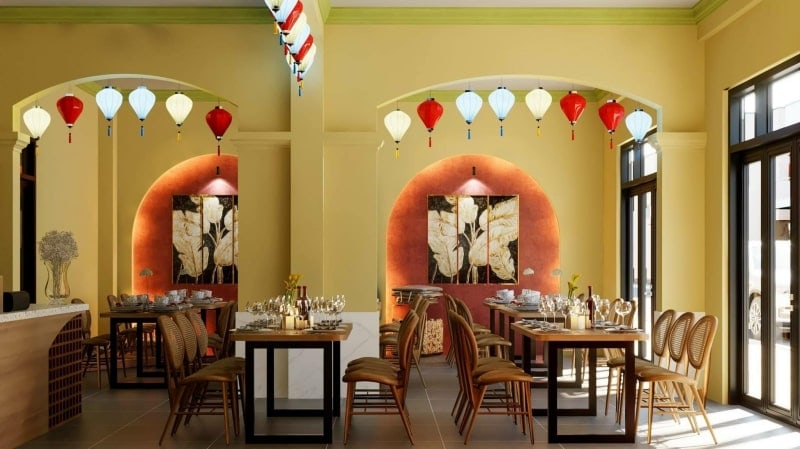 Maharaja Indian Restaurant is one of the best Indian restaurants in Danang that serves authentic Indian cuisine at reasonable prices, located in the heart of the city, near the Dragon Bridge and the Han River. So it offers you can enjoy your meal in the indoor dining area or the outdoor terrace with a view of the river. It is a hidden gem that offers a variety of dishes from India, especially delicious desserts, like gulab jamun, kheer, or kulfi.
The meal is prepared with fresh ingredients and spices, and the portions are generous because they use only the finest ingredients, imported from India or locally sourced. They also make their own spices and sauces, which give their food a unique and rich flavour. You can taste the difference in every bite!
Address: 9 An Thuong 2, Ngu Hanh Son District, Da Nang
Opening hours: 11:00 AM - 10:30 PM
Indian Ganga Restaurant and Lounge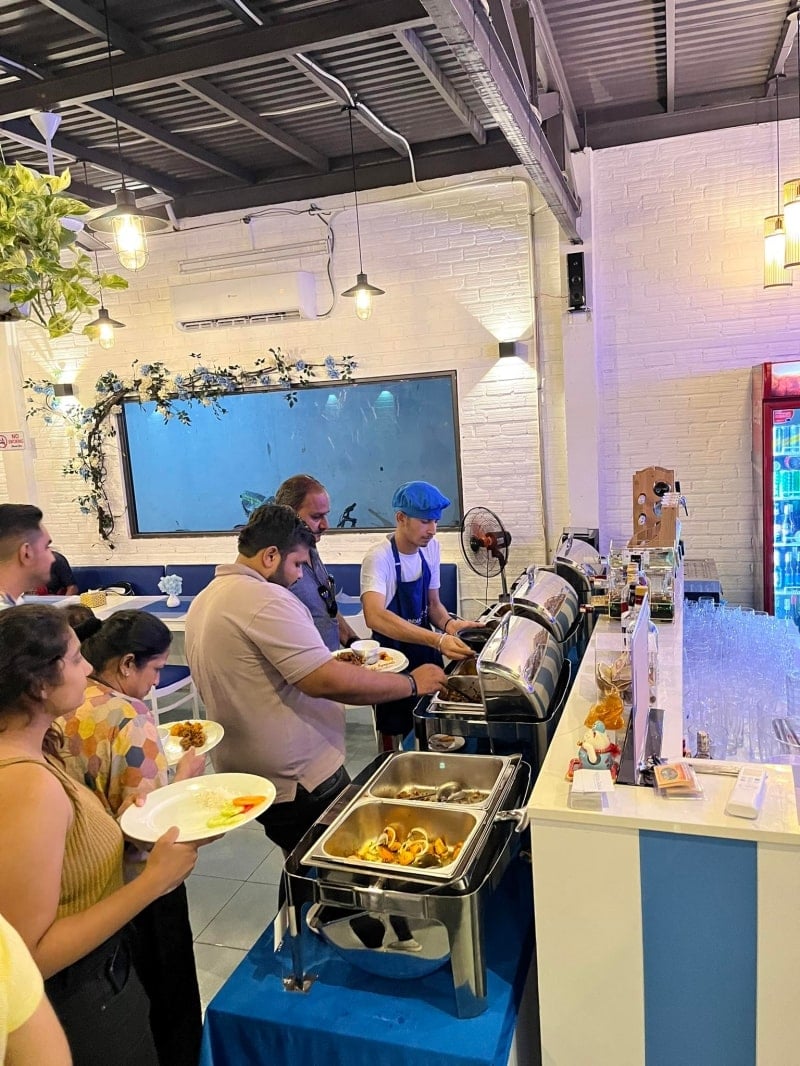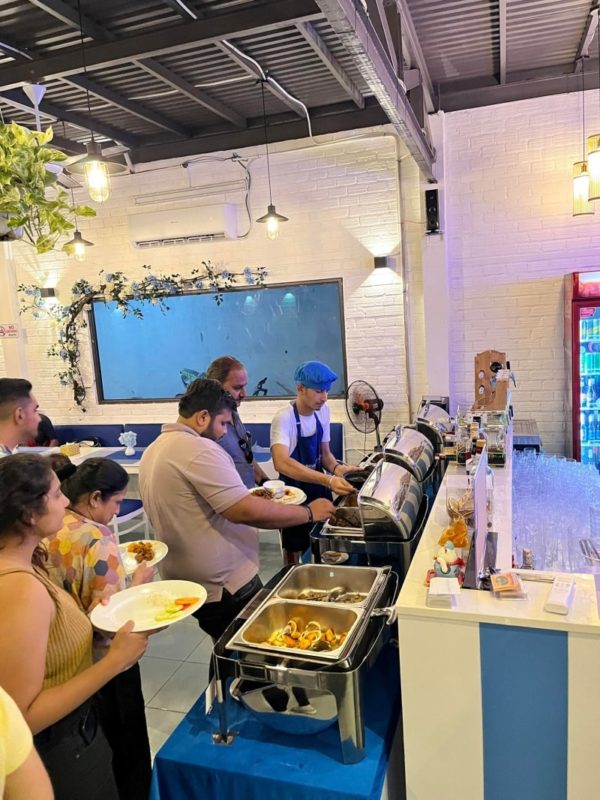 An elegant Indian restaurant offers a variety of delicious and authentic Indian cuisine. You can enjoy the rich and aromatic flavours of Indian spices, herbs, and sauces, as well as the friendly and attentive service of the staff.
After your dinner, you can unwind in the restaurant's lounge area while enjoying a drink or a dessert; Cocktails, mocktails, juices, teas, coffees, and ice creams are among the options available. Soft lighting and music create a warm and comfortable mood in the lounge. It's the ideal setting for relaxing and catching up with loved ones.
Address: 79 Mai Thuc Lan, Bac My Phu, Ngu Hanh Son District, Da Nang
Opening hours: 11:30 AM - 11:30 PM
Mumtaz Indian Restaurant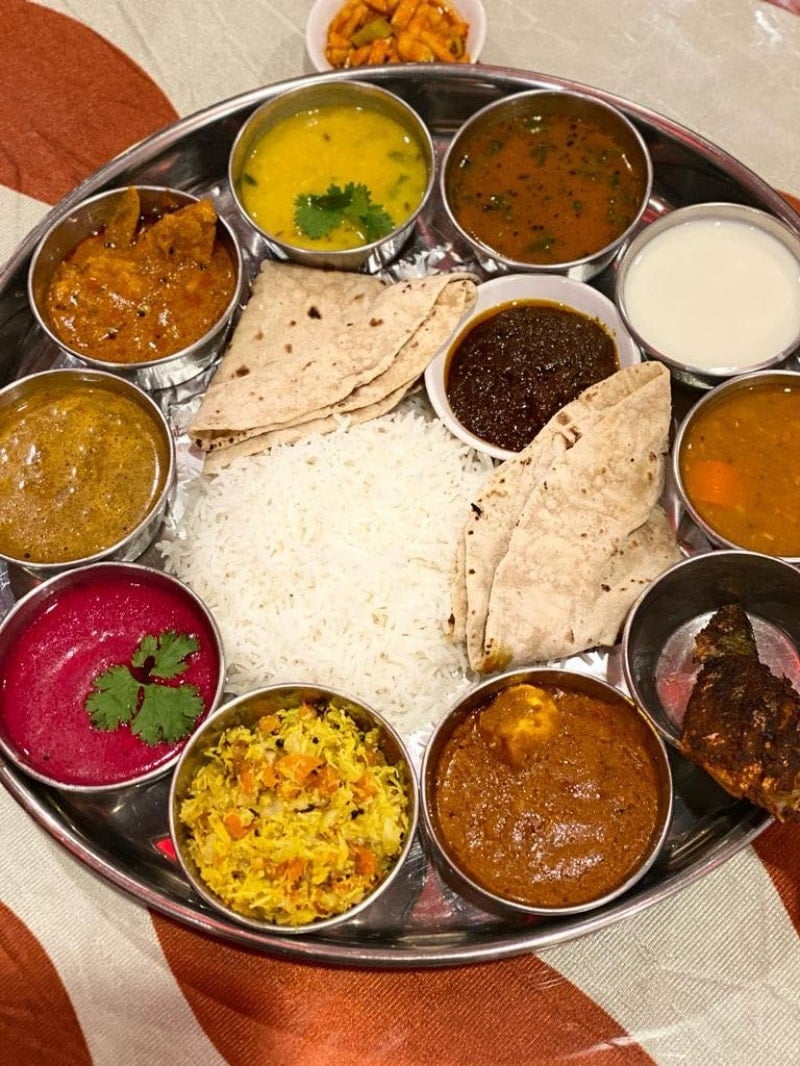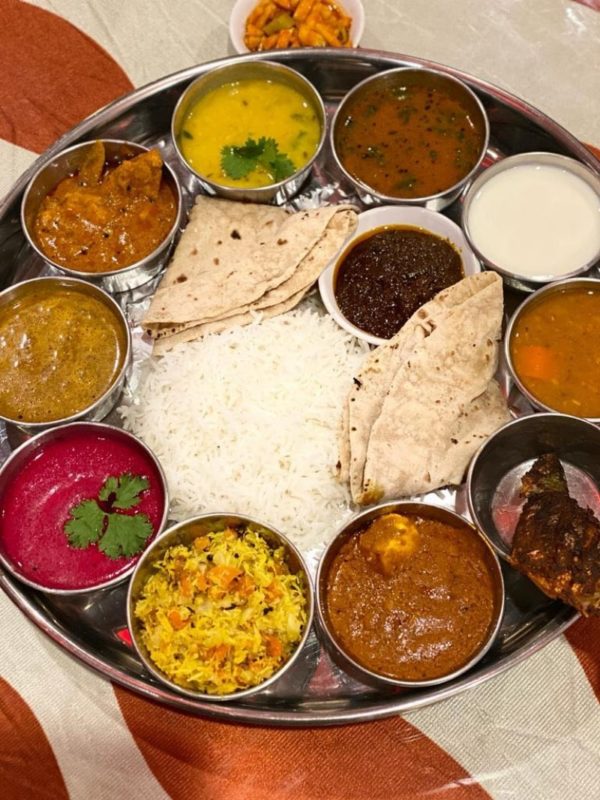 The first and most highly rated Indian restaurant, Mumtaz Indian Restaurant is one of the best Indian restaurants in Danang serving authentic pan Indian food where you don't feel you are out of the country. The service is impeccable, they provide all complimentary papadums and chutneys to start your meal. You can find vegetarian, vegan and gluten-free options as well, everything is freshly prepared with high-quality ingredients and spices. Don't miss their butter chicken and garlic naan, Apanē bhōjana kā ānanda lēṁ!
Address: 24 An Thuong 6, Ngu Hanh Son District, Da Nang
Opening hours: 11:00 AM - 3:00 PM | 6:00 PM – 11:00 PM
Veda's Kitchen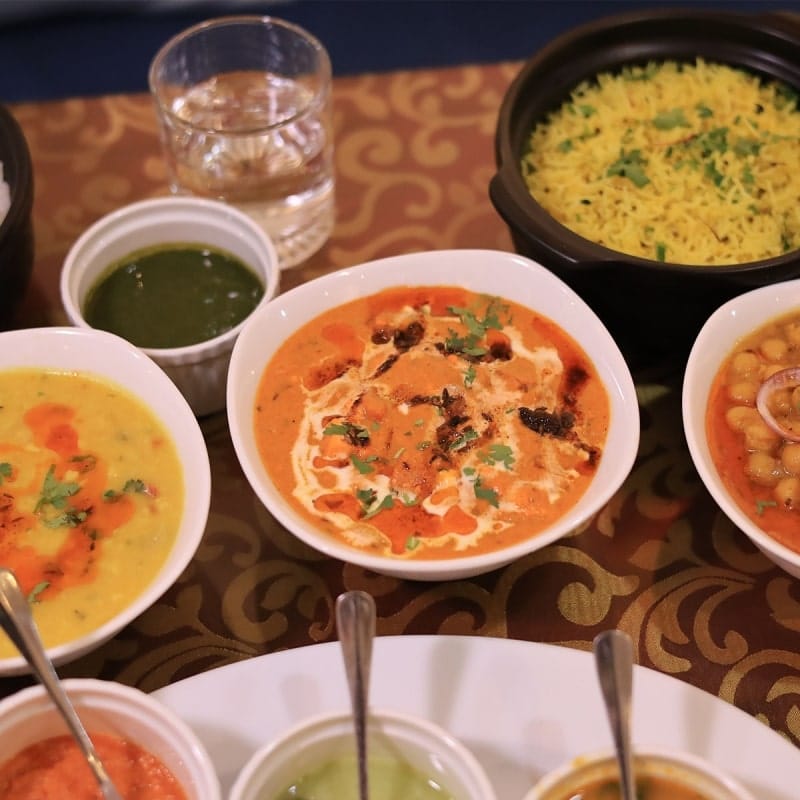 If you're looking for a place to satisfy your cravings for an authentic Indian restaurant in Danang, look no further than Veda's Kitchen. You'll feel like you're at home as soon as you step inside the colourful dining room.
The staff are friendly and attentive, and the chef is a master of his craft. Whether you're in the mood for some butter chicken, lamb rogan josh, naan bread, or biryani, you'll find it here at Veda's Kitchen. And don't forget to try their signature mango lassi, a refreshing drink that will cool you down after a fiery meal. Book your table now and get ready for a culinary adventure that will make your taste buds dance. Namaste!
Address: 29 An Thuong 3, Ngu Hanh Son District, Da Nang
Opening hours: 11:30 AM - 3:00 PM | 5:30 PM – 11 PM
Himalaya Indian Restaurant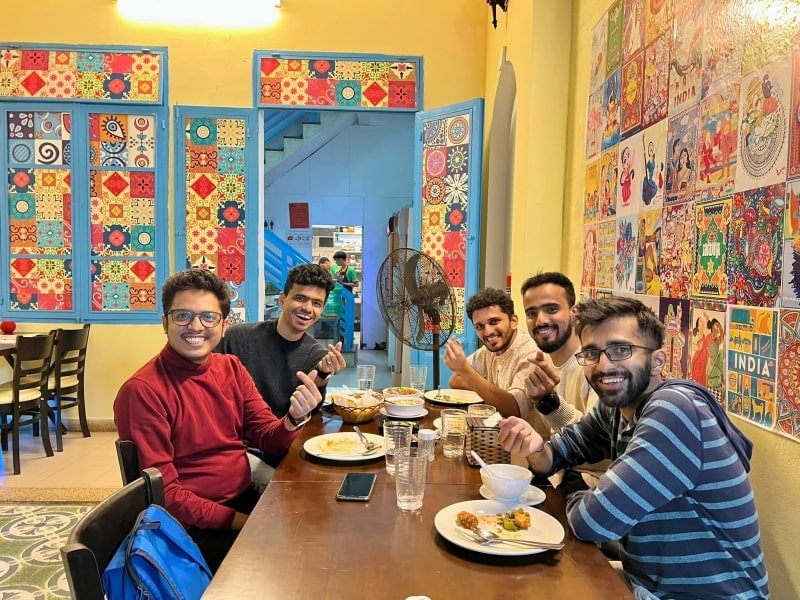 Himalaya Restaurant, one of the best Indian restaurants in Da Nang, is known for its vegetarian and vegan Indian cuisine that captures the cherished flavours of home-cooked style; Kebab appetizers, poppadoms garlic naan, Chana masala, palak paneer & perfectly cooked basmati rice; the delectable and rich flavours of the offerings have made many patrons delighted. The restaurant is suitable for any occasion, no matter if you want to have a romantic dinner or a family gathering.
Address: 12 An Thuong 5, Ngu Hanh Son District, Da Nang
Opening hours: 11:30 AM - 3:00 PM | 5:30 PM – 11 PM
These are Top 7 picks for the best Indian restaurants in Da Nang! You will not regret visiting these amazing restaurants, and you will surely come back for more. Have a nice trip to Vietnam!
RELATED ARTICLES