Vietnam is a combination of outstanding beaches, beautiful rice paddies, charming ancient towns, modern cities, and well-preserved architecture. To enjoy the honeymoon, Vietnam beach holidays or any other special vacation with your friends and family in this wonderful country, the first thing you need to do is finding a place to stay. Fortunately, there are many kinds of accommodation here for you to choose, from backpacking hostels to boutique hotels and ultraluxe resorts, not only in big cities but also in popular coastal areas and rural destinations.
With the beachfront view, private pool, luxury spa & restaurants and all-inclusive services, below is the list of five best resorts in Vietnam rated by visitors all over the world that treat you like Rajputana royalty.
Amanoi Resort, Ninh Thuan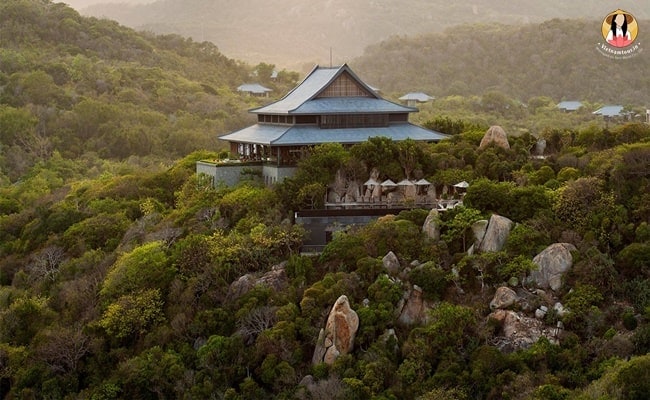 Located in South Vietnam, only 70 minutes by car from Cam Ranh airport, Amanoi is a tranquil beachside resort setting between the natural conservation site of Nui Chua National Park and a marine reserve overlooking picturesque Vinh Hy Bay – one of Vietnam's most beautiful bays. This first 6-star resort in Vietnam offers contemporary elegance with traditional Vietnamese architectural accommodations that are located in 31 pavilions and five Aman residences, all positioned on the hillside with spectacular views.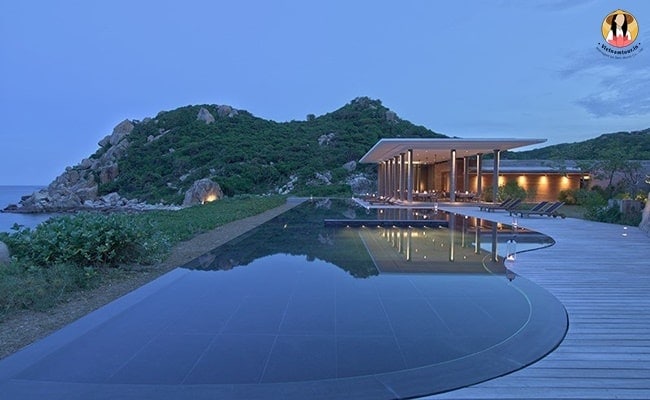 Amanoi provides six accommodation categories: Amanoi Ocean Pool Villa, Mountain Pavilion, Lake Pavilion, Ocean Pavilion, Ocean Pool Villa, Mountain Pool Villa. It also has private swimming pools and infinity pool segueing into the sea. Another highlight of this beach resort is Aman Spa (Lotus Spa Houses) – set beside a lotus-filled lake with a floating yoga pavilion including three immersion programs that will bring you a serene experience for relaxation and rejuvenation. This resort deserves the best option for family beach holidays, romantic escapes and wellness retreats.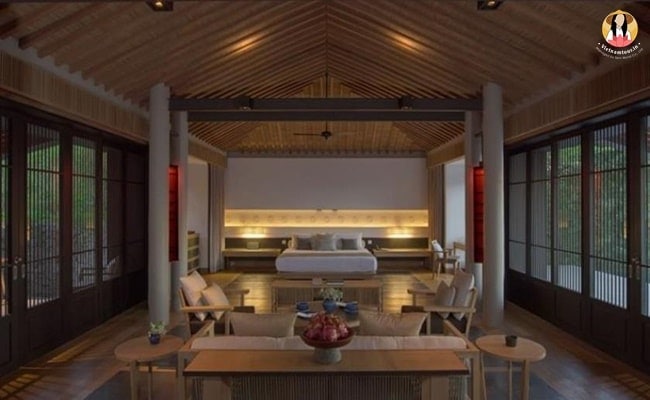 Amanoi Resort
Six Senses Ninh Van Bay
It's no coincidence that Six Senses Ninh Van Bay is one of the best beach resorts for your luxury tours to Vietnam from India. Situated on Ninh Van Bay – a hidden treasure of Vietnam's coast, the resort is an ideal place away from the chaos and hustle of the crowded cities to enjoy beautiful landscapes.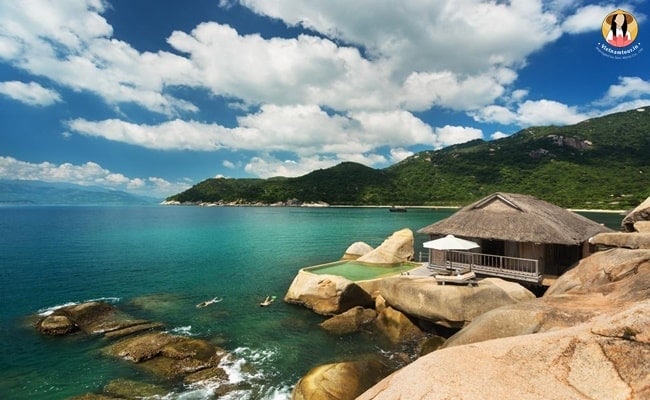 Exploiting land topography without diminishing the natural world, Six Sense design and build sublime experiences with 3 types of accommodation: Beachfront Pool Villa (generous personal space, a private plunge pool and direct access to the beach); Rock Pool Villa (set dramatically amongst rock formations at the western end of Ninh Van Bay) and Water Pool Villa  (set on the edge of the water, overlooking Ninh Van Bay's coral formations).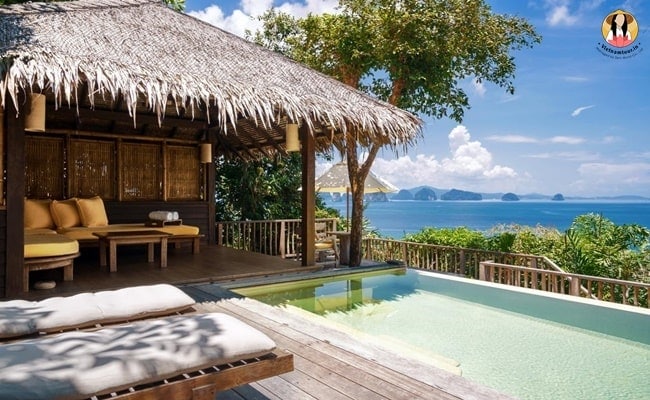 This luxury resort not only provides the best location for relaxation but it is also close to the land of Nha Trang where you can enjoy many activities both on water and on land. Whether you choose to take part in an excursion or make use of the resort's facilities and sporting equipment, Six Senses Ninh Van Bay will definitely bring you unique and unforgettable experiences.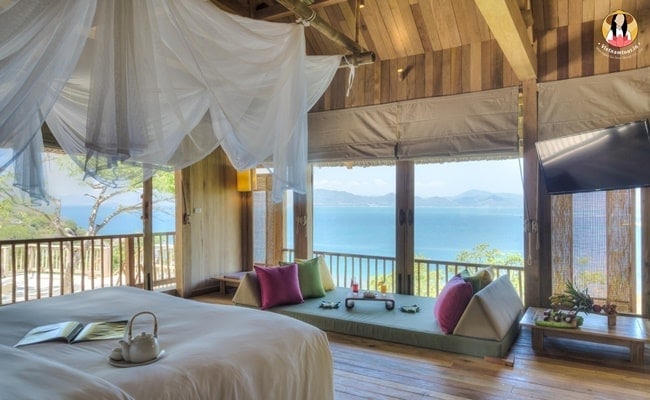 Six Senses Ninh Van Bay
InterContinental Danang Sun Peninsula Resort
Established since 2012, InterContinental Danang Sun Peninsula Resort is not only known as one of the best resorts near Da Nang Beach but also Asia's Best Resort Spa. With the position in the heart of Son Tra Peninsula Nature Reserve, this luxury five-star beach resort overlooking a sparkling private bay and surrounded by a breathtaking landscape with panoramic views of the East Sea.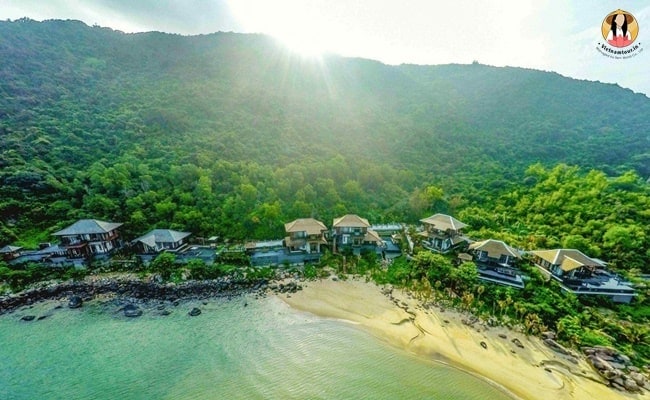 To turn the whole resort into a place where "Myth Meets Luxury", 201 rooms of Danang Sun Peninsula Resort were designed by famous architect Bill Bensley from Bensley Design Studios Bangkok and inspired from Vietnamese history with four elements: Heaven, Sky, Earth, and Sea.
Moreover, come to this flagship resort in Danang, you can enjoy the amazing gastronomic artistry at La Maison 1888 restaurant – one of must-visit culinary destination in Vietnam, where Pierre Gagnaire, the resort's head chef, a legendary French chef who has three Michelin stars, presents his unique talent. You also can comfort your body and soul at HARNN Heritage Spa, or simply join in a trip to the beautiful Hoi An Ancient Town and Monkey Mountain nearby.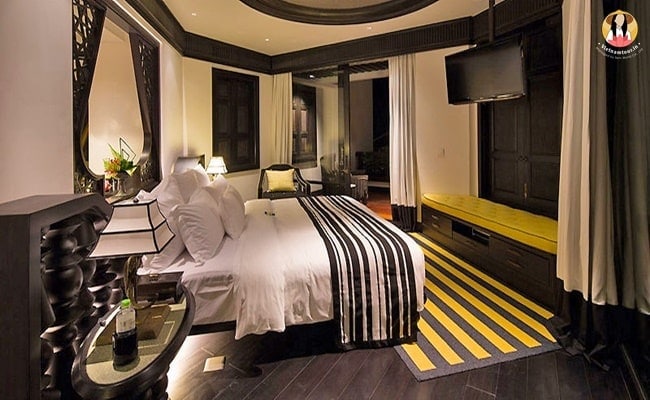 InterContinental Danang Sun Peninsula Resort
Emaeralda Resort Ninh Binh
Sitting on the edge of the Van Long Nature Reserve only 90 km from Hanoi, Emeralda Resort Ninh Binh is an unique space using traditional Vietnamese style in architecture and decoration. It is beautiful as an ancient village that will really give you back to the life of the countryside where imbued with the Northern cultural space.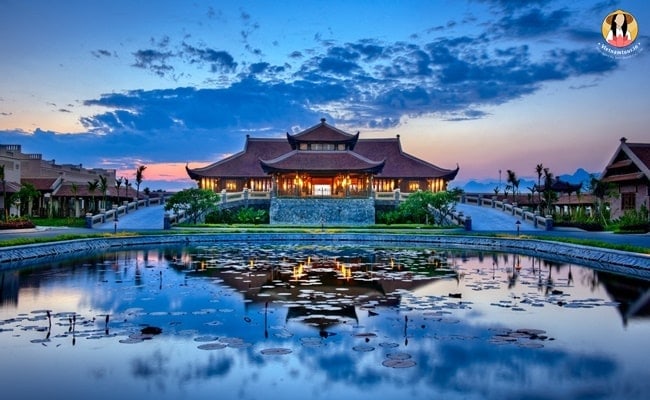 This Resort in Ninh Binh Vietnam consists of three-storey houses nestled behind hibiscus flowers or towering areca trees. There are totally 172 rooms, decorated with natural materials including wooden furniture, rooms with balconies overlooking the resort's garden or pool.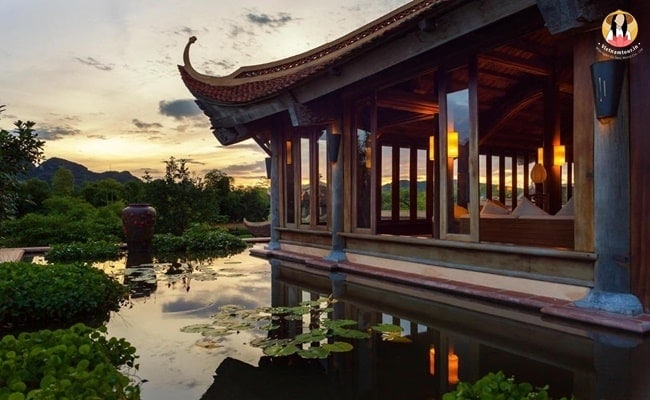 You can experience the feeling of waking up with the majestic mountain scenery in the Emeralda Superior room or relish the relaxation of Emeralda Deluxe room while lying on a comfy armchair and enjoying the poetic natural view from the bedroom. If you come with your family, Emeralda Duplex room is the perfect option with spacious bathroom overlooking the garden and outdoor shower.
Though Emeralda Resort Ninh Binh isn't situated near any beach, it's still a wonderful place for natural lover or for those who want to get away from the city hustle.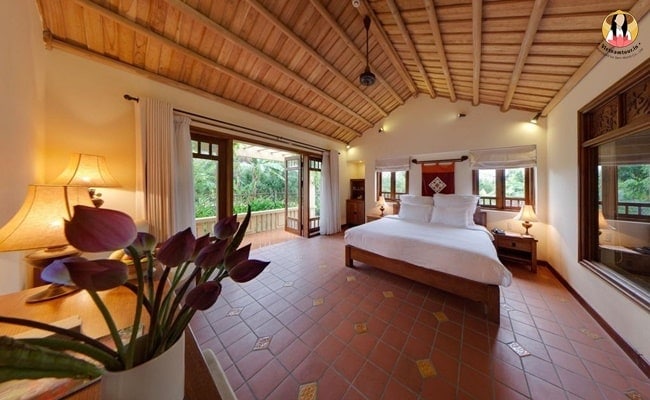 Emeralda Resort Ninh Binh
The Grand Ho Cham Strip
Located on one of the most gorgeous swathes of Vietnamese coast, near Ho Chi Minh City, The Grand Ho Tram Strip is the first luxury integrated resort in Vietnam, a perfect combination of exciting day life and exhilarating nightlife. Bordered by the untouched beaches, this resort offers elegant and gracious services with 541 five-star rooms.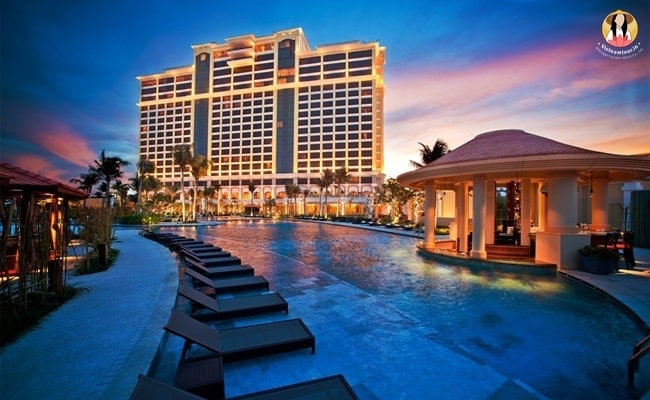 Besides the luxurious accommodations and restaurants, the highlight of this resort is its  Bluffs Ho Tram Strip, a links-style championship golf course designed by Greg Norman, which was 74th in The World by Golf Digest list. The Grand Ho Tram Strip also boasts to possess one of the most attractive casinos in South East Asia. With US$5,000, you can sign up as a VIP guest, (in Macau the tantamount level starts at US$250,000). The casino here is 100% legal so you just need to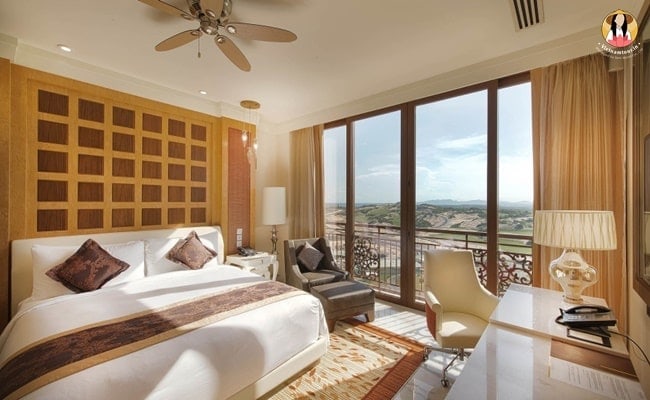 The Grand Ho Tram Strip
Hopefully you will have some great ideas about choosing the best resorts for your tours to Vietnam from India. For more useful tips and blogs, you can check out our ultimate travel guide for Indian travelers.
RELATED ARTICLES