Ho Chi Minh, also known as Saigon, is the largest and most vibrant city in Vietnam, with a rich history and culture. It is also home to many ethnic communities, including a large Indian diaspora. Therefore, you can easily find many authentic and delicious Indian restaurants in Saigon, serving a variety of dishes from different regions of India.
Here are our top 10 the best Indian restaurants in Ho Chi Minh City that you must visit on your Vietnam tour.
Baba's Kitchen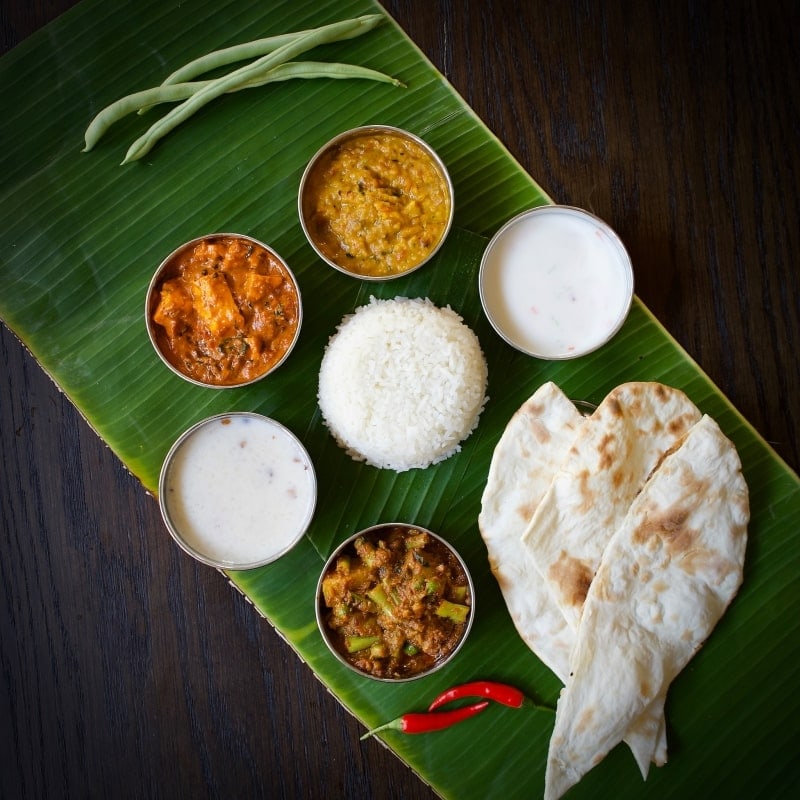 The restaurant is tucked away in a small alleyway near Bui Vien, but Don't let the size of the restaurant put you off because Baba's Kitchen serves vegetarian and non-vegetarian dishes that are completely authentically Indian, with a variety of options from North Indian, South Indian, and Sri Lankan cuisines. The service is outstanding, the personnel is welcoming and helpful, and your water is always being refilled.
Additionally, a delicious rice pudding dessert was provided as a free gift. Baba's Kitchen is a must-try Indian restaurant in Ho Chi Minh City for any Indian food lover.
Tandoor Indian Restaurant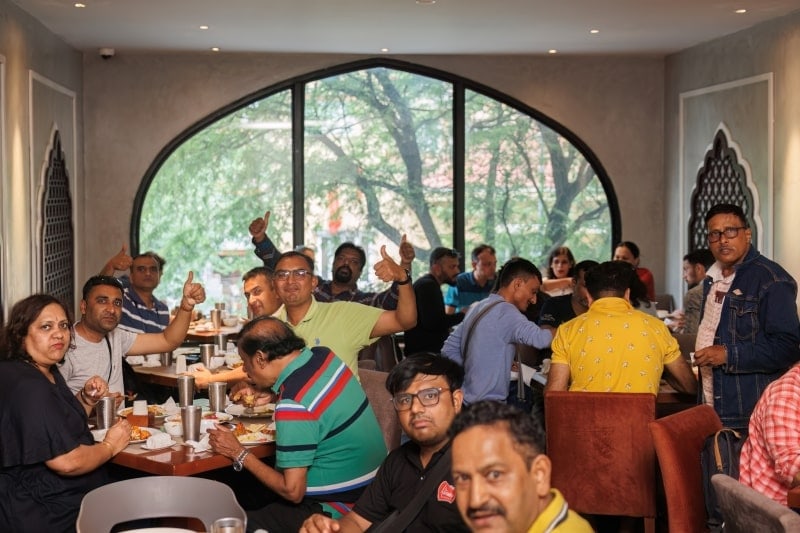 The classiest Indian restaurant in Saigon since 1997, this is a wonderful choice if you want to impress a date or treat your pals to a fancy lunch. In an exquisite setting, pretty good Indian food!
Your visit will be amazing because of the great hospitality and generally delicious meals. The lamb is great, the paneer palak is mouth-watering, the garlic naan is divine – hot and fresh, alternately chewy and crisp, and covered in chunks of roasted garlic. Everything arrived nice and hot, and the mint lassi – refreshing. Although the costs were somewhat high, the food's great quality and authenticity made them worthwhile.
Natraj Indian Cuisine Restaurant
Natraj Indian Cuisine Restaurant – a popular and award-winning restaurant chain that has been serving the best Indian food in Ho Chi Minh City since 2011. It has also been recognized by the Indian Embassy in Vietnam for its contribution to promoting Indian culture and cuisine in Vietnam.
As an Indian tourist, if you miss the taste of home and want to try masala dosa or Chicken korma, this place is the perfect choice for you with the most affordable price in town. You will be impressed by the quality and flavour of the food, as well as the warm and attentive service.
Address: 41 Bui Thi Xuan, Pham Ngu Lao Ward, District 1, & 20 Nguyen Cu, Thao Dien Ward, District 2
Opening hours: 11:00 AM – 10:30 PM
Website: https://natrajvietnam.com/
Benaras Indian Bistro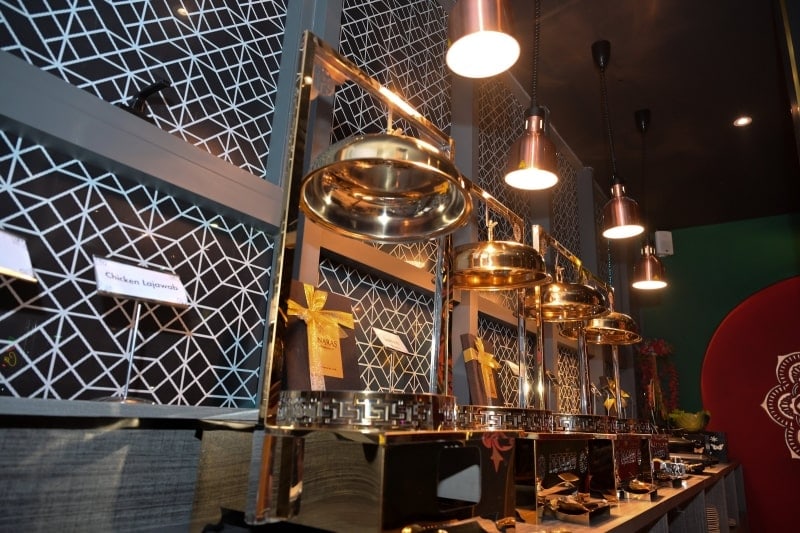 It is a chain of restaurants that offer authentic Indian cuisine in Vietnam. Benaras Indian Bistro is not your typical Indian restaurant. It is a place where you can experience the culture and history of India through its food.
The menu is inspired by the city of Benaras, also known as Varanasi, one of the oldest and most sacred cities in India. You can sample some of these delicacies, such as the Benarasi chaat, a crispy snack made with potatoes, chickpeas, yoghurt, and tamarind chutney, or the Benarasi dum aloo. The music is lively and upbeat, creating a festive mood like you are home.
Address: 21B Ton Duc Thang, Ben Nghe Ward, District 1
Opening hours: 08:00 AM – 12:00 PM
Website: https://benaras.club/
Dahi Handi Indian Restaurant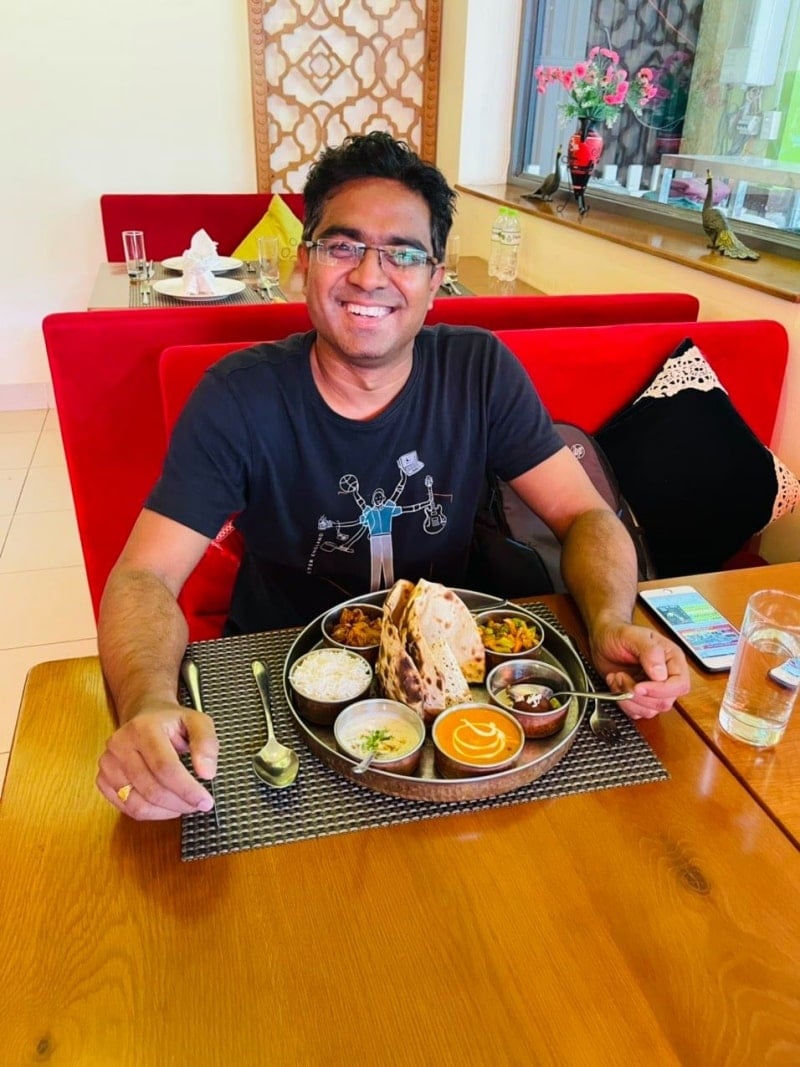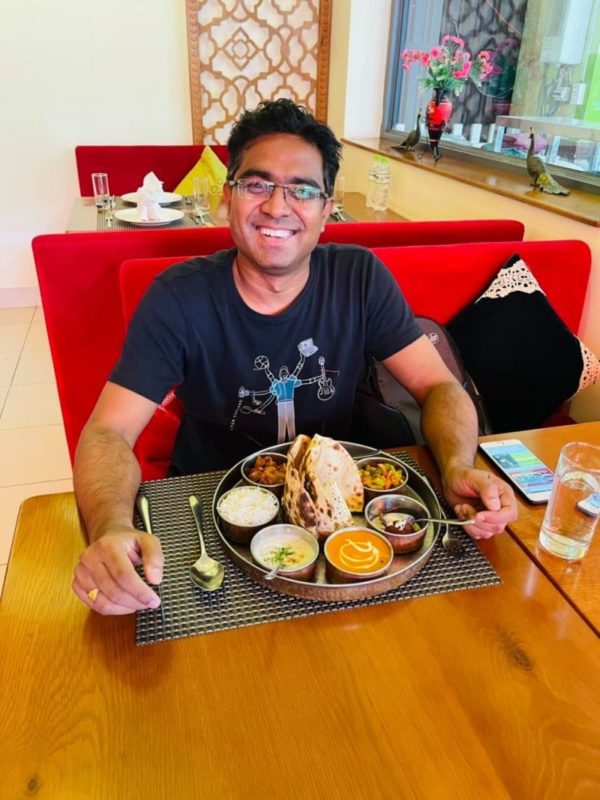 This is one of the most authentic Indian food restaurants in Saigon. It offers an elegant ambience, comfortable seating, and warm lighting good for taking photos with your friends and family and the friendly waiters will make you feel like you are at your hometown's restaurant in New Delhi!
The food here tastes really phenomenal, with very Indian styles. You might love their Dahi ke Sholay most, creamy, crunchies, the Dal makhani is also good! Additionally, the portions are generous, the prices are reasonable, and the quality is superb. Namaskar!
Mumtaz Indian Restaurant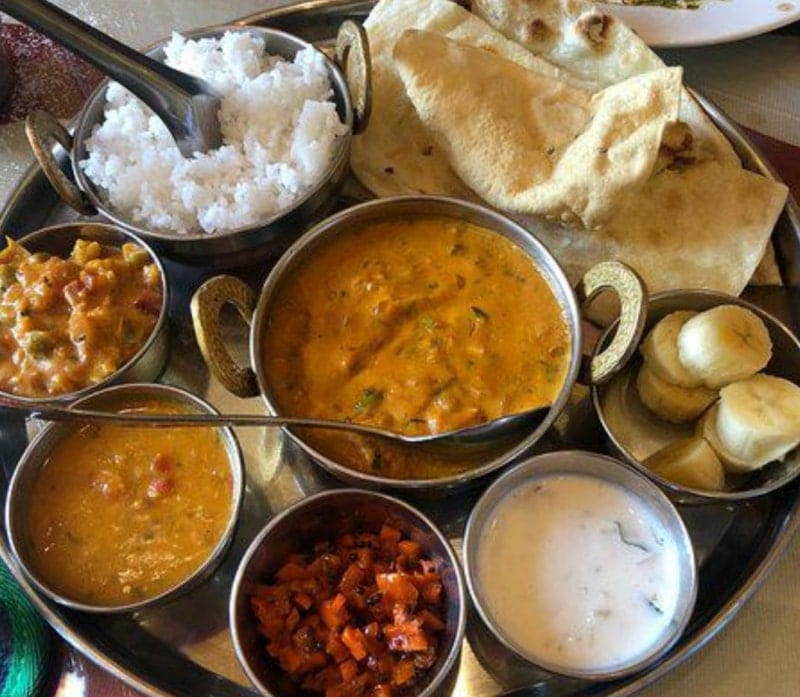 Step inside for a taste of the best delicious Indian food you will find here in Ho Chi Minh. Located in the heart of District 1, on Bui Vien Street, what makes Mumtaz special is not only the quality of the food but also the service and the atmosphere. The wait staff is outstanding and has a sense of humour, they can help you choose the best dishes for your preferences.
The restaurant is decorated with vibrant fabrics, artwork, and statues that create a warm and welcoming ambience. You can also enjoy some live music and dance performances on certain nights of the week around this area.
Address: 226 Bui Vien Street, Pham Ngu Lao Ward, District 1, Ho Chi Minh City
Opening hours: 10:30 AM – 10:30 PM
>> Read more: Ho Chi Minh City Nightlife: Top Unforgettable Experiences In 2023
Namaste India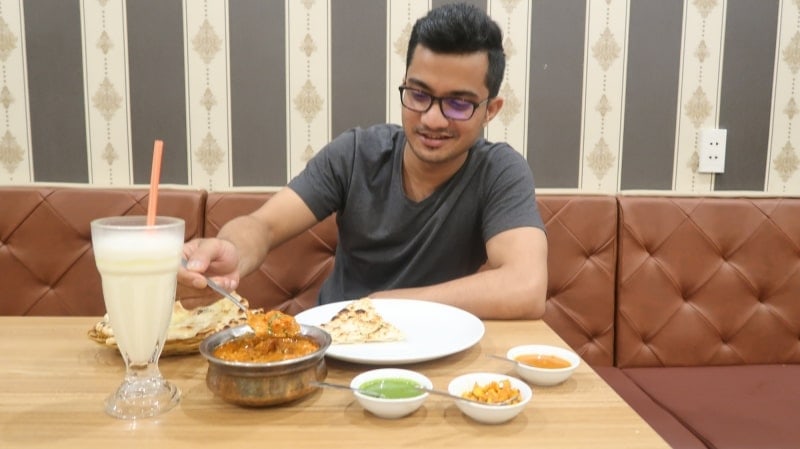 For a vegetarian, it is a challenge to find veg food anywhere in Vietnam. But Namaste India in District 1 Ho Chi Minh proved to be a saviour. From kadhaai paneer and daal tadka to veg pulao and butter naan, every item on the menu is outstanding.
Namaste India also offers a range of beverages to complement your meal, such as lassi, masala chai or dessert, you can try the gulab jamun, kheer, and kulfi. The food is fresh, flavorful and affordable, and the service is excellent. Namaste India is a must-visit restaurant in Ho Chi Minh City., You will surely leave with a smile on your face and a happy stomach. Namaste!
Address: 188 – 190 Bui Vien Street, Pham Ngu Lao Ward, District 1
Opening hours: 10:30 AM – 10:30 PM
Website: https://namasteindia.vn/
Shanti Indian Cuisine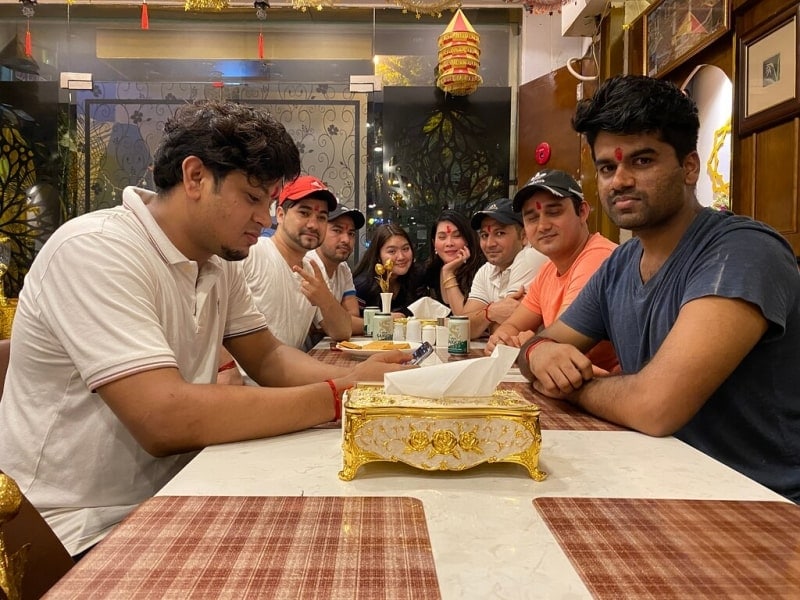 Referring to vegetarian Indian restaurants in Saigon, Shanti Indian Cuisine certainly cannot be ignored. Featuring wood-panelled walls, and ample lighting, this place has a luminous and elegant atmosphere. Diners at Shanti Indian Cuisine will be treated to a wide variety of Indian delicacies, like dal Makhan and aloo gobi, and chana masala, all cooked with fresh ingredients and spices. The taste is bold Indian style but the price is extremely reasonable with dishes prepared and decorated quite eye-catching.
If you want to find a restaurant to enjoy Indian food, Shanti Indian Cuisine will perfect place to enjoy a meal with your family, friends, or partner.
Address: 279 Pham Ngu Lao Street/ward, District 1
Opening hours: 10:30 AM – 11:30 PM
You will surely leave with a smile on your face and a happy stomach. Namaste!
Dalcheeni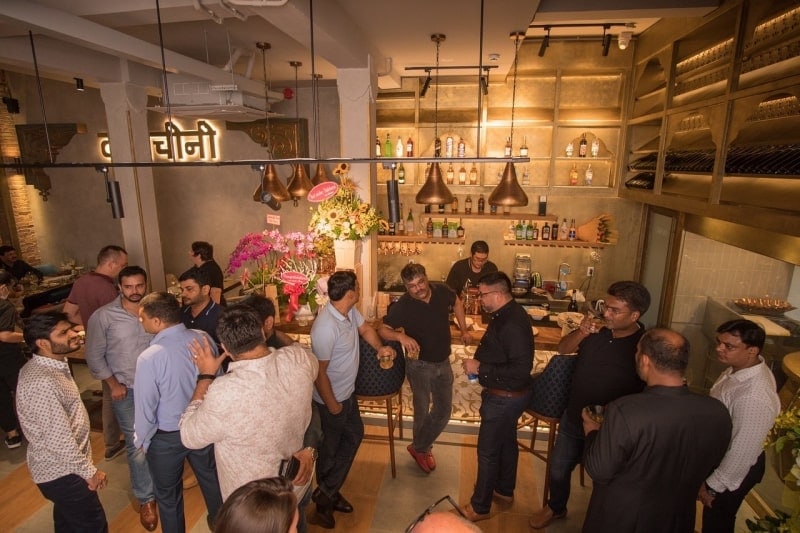 This cozy and colourful restaurant serves authentic Indian food in Ho Chi Minh that will make your taste buds dance with joy. Whether you crave a creamy butter chicken, a fragrant biryani, or a fiery vindaloo, Dalcheeni has it all. And don't forget to order some naan bread and raita to balance the heat. Dalcheeni is not only a feast for the mouth, but also for the eyes. The superb ambience with courteous service staff and affordable prices also add to the reasons you should have dinner in Dalchini at least once.
Saigon Indian Restaurant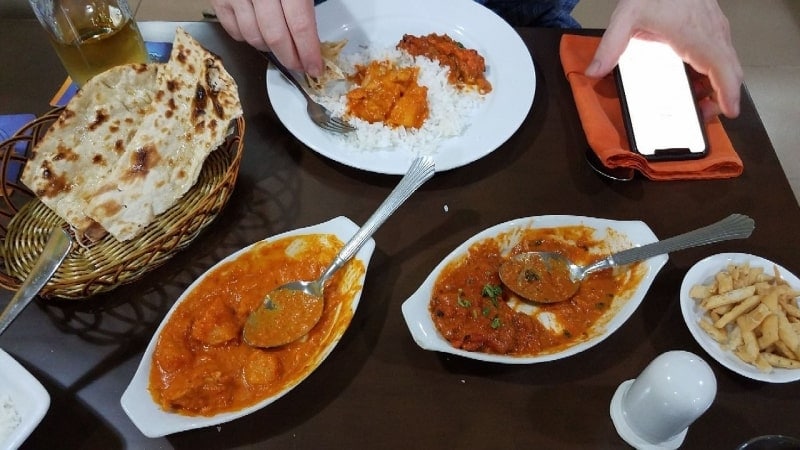 If you are looking for a delicious and the best Indian restaurant in Ho Chi Minh City, you should definitely check out Saigon Indian Restaurant. This place offers a variety of dishes from different regions of India like curries, tandoori, biryanis, naans, rotis, and samosas. You can also customize your spice level, from mild to extra hot, depending on your preference. Whether you want to enjoy a cozy meal with your family, a romantic date with your partner, or a fun night out with your friends, Saigon Indian Restaurant has something for everyone
We really hope that the list of top 10 Indian restaurants in Ho Chi Minh City above will make your trip to Vietnam unforgettable. To obtain the greatest offers on additional tours or airline tickets, get in touch with Vietnamtour.in
RELATED ARTICLES