The Nikkei Asian Review – the world's largest financial newspaper providing political news, comments, and analysis for Asia, claimed that Da Nang attracts more tourists than Bali and Phuket in their article about Vietnam's coastal city. So, is it true?
According to this prestigious Japanese newspaper, after more than 40 years of ending the war in Vietnam, Da Nang has a booming development, especially in tourism and has become one of the most attractive destinations in Southeast Asia.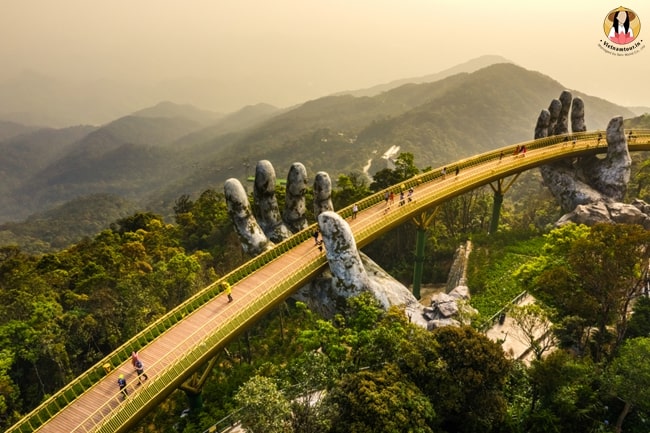 What's in Da Nang?
Unlike Phuket in Thailand or Bali in Indonesia, Da Nang is not an island. It is well-known as Vietnam's third largest city that attracts thousands of worldwide tourists every year with the most attractive beaches on the planet as well as a high-class and comfortable hotel system.
In addition, Da Nang has an advantageous location with airports and beaches close to the city center which is very convenient for entering the city as well as traveling to different nearby destinations in Central Vietnam. You will not have to take much effort or time to visit Hoi An Ancient Town, Lang Co beaches, Hue Monuments Complex (all world heritage sites) or to have ecstatic experience through Hai Van Pass.
>> Read more: Best Places To Visit In Danang 2023 That You'd Love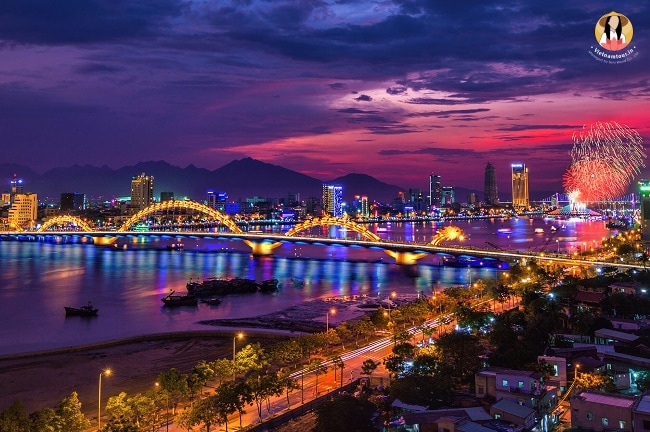 Not only famous for its convenience and good security, but Da Nang also possesses a lot of things that can create a "hot trend" and become the symbol of city tourism. Ba Na Hill – a modern complex of resort and entertainment park, the Marble Mountains, the historical My Son temples (My Son Sanctuary) also called Angkor Wat of Vietnam, the majestic Dragon Bridge can spout fire and water, the Sun Wheel Sun rotation, as well as the bridge of love, are the most highlight and must-see spots in this amazing city.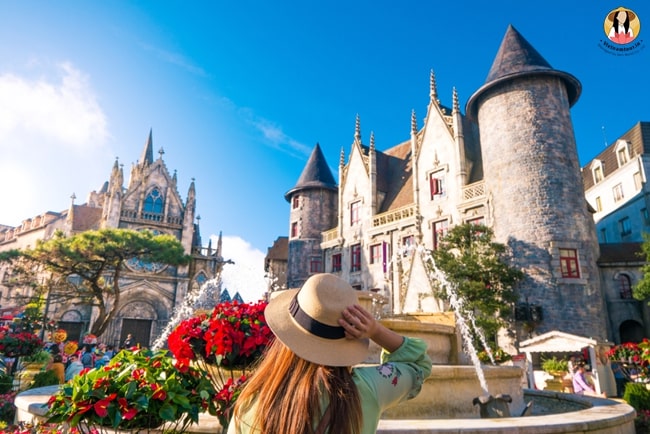 If you are a history buff, there is also plenty to see as the city comprises several traditional and French colonial buildings, astonish museums which display a lot of testimonies of last century's military conflicts as well as centuries-old pagodas that are remnants of the ancient Cham civilization. Moreover, Cao Dai Temple and Da Nang Cathedral setting within the city center are religious-themed destinations worth to visit once you are in Da Nang.
When to visit Da Nang?
It's no coincidence that Da Nang is considered the most worth-living city in Vietnam. This central coastal city does not suffer much from natural disasters such as tourist destinations in Thailand and Indonesia. You can visit Da Nang year around apart from some month in the rainy season (from October to March) that can cause heavy rainfall or thunderstorms. The best time to travel to this city is in the dry season (occurs from January to September) when the weather is usually nice with sun and clear sky and good for outdoor activities.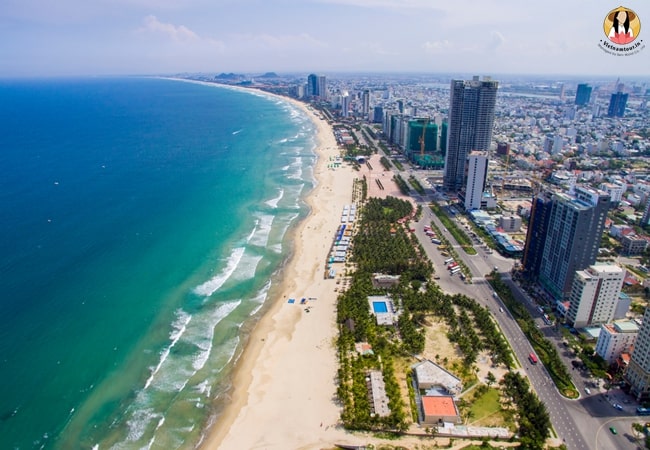 What about Danang's people?
What makes foreign tourists love most in this sunny and windy land is certainly the people here. When you arrive in Da Nang, they will give you the first gift of smiles. No matter where you come from, what you do, they are kind and helpful, especially when you want to ask for directions, hotel addresses, even some motorbike taxi or cyclo drivers will "design a tour" for you.
If you are first-time visitors setting foot in Da Nang, they will also enthusiastically advise you which restaurants are delicious and cheap, you should visit this destination by which appropriate means, you will arrive at that point for how long … Overall, when coming to the wonderful city of Da Nang, don't hesitate to ask, you will be treated with the utmost enthusiasm of the people here.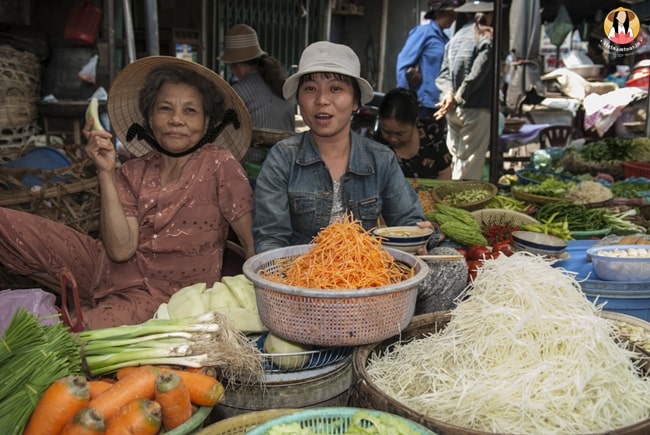 And Danang's cuisine?
Needless to say much about how Westerners love Vietnamese dishes. The speciality is different and unique for each region from North to South country.  Hanoi in northern has "Pho" with "Bun Cha". Saigon in South Vietnam is famous for "Banh Trang Tron" – the green mango and rice paper salad, rice cakes or "Com Tam" – the broken rice. And in the central region, it is impossible not to mention Da Nang cuisine.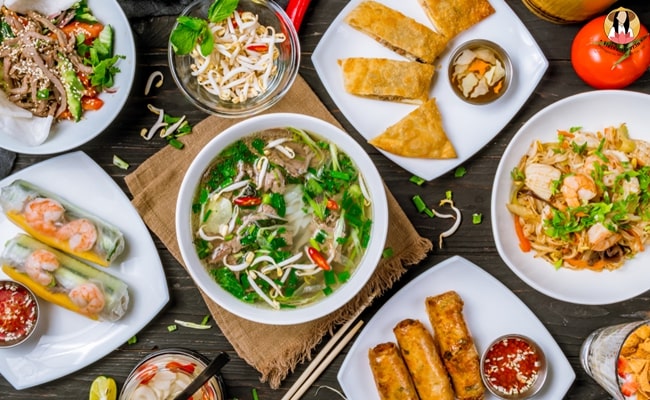 Da Nang is really a miniature paradise of cuisine. In here, you can enjoy from the smallest dishes such as Banh Beo (steamed rice cakes), Banh Nam for a few thousand VND / piece to delicious and fragrant Bun Thit Nuong (grilled pork with vermicelli noodles), Mi Quang (Vietnamese Turmeric Noodles), Banh Xeo (Savory Vietnamese Crepes) with only 15,000 – 50,000 VND; or tasty meatloaves – the best Street food in Vietnam that is sold in bread stalls along the streets.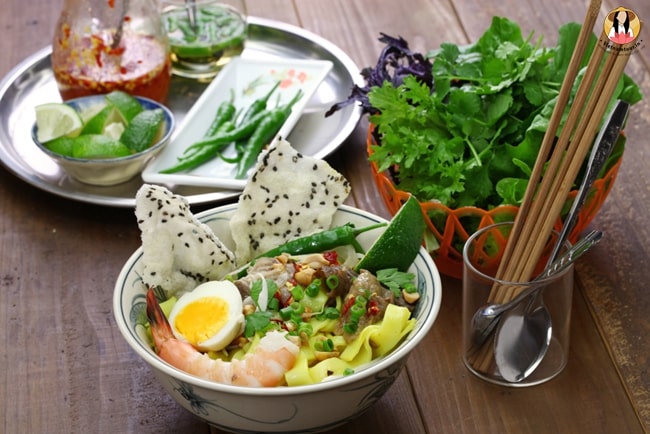 What exactly the number can say about Da Nang?
With the development of the country, Da Nang also makes a great impression. According to statistics of the Da Nang Department of Tourism, the number of hotel rooms in Da Nang has tripled in the last 5 years. At the same time, the number of international tourists to Da Nang increased by about 2.5 times.
In the ranking of 2018 tourist destinations of the largest hotel booking website in the world Airbnb (USA), Da Nang ranked 5th in the world and ranked first in Southeast Asia. Also last year, Da Nang attracted about 7.6 million tourists. This number is still very modest compared to Phuket and Bali (only one-third to half) but with the current growth momentum, it is entirely possible that Da Nang will overcome these competitors in the near future.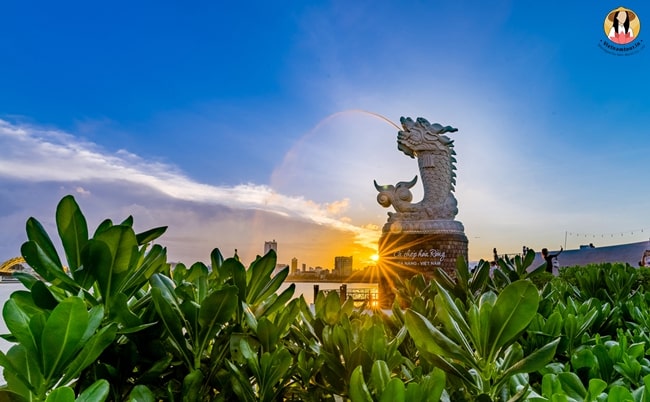 Conclusion
If Hue or Hoi An reminds people of the image of the ancient capital and the ancient city, Da Nang makes people feel sympathetic and want to return because of the civilization, modernity and "transformation" very clearly after each time visiting. Despite being one of the biggest cities in Vietnam, this city is also different from Hanoi and Saigon, it is more peaceful and fresher and has not faced the problem of traffic congestion. Therefore, Da Nang is always one of the must-visit destinations that you never want to miss once setting foot in Vietnam.
Book a Vietnam tour package here now to experience this beautiful city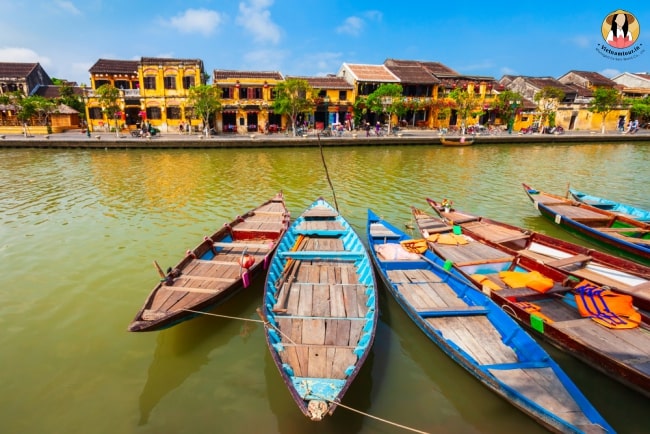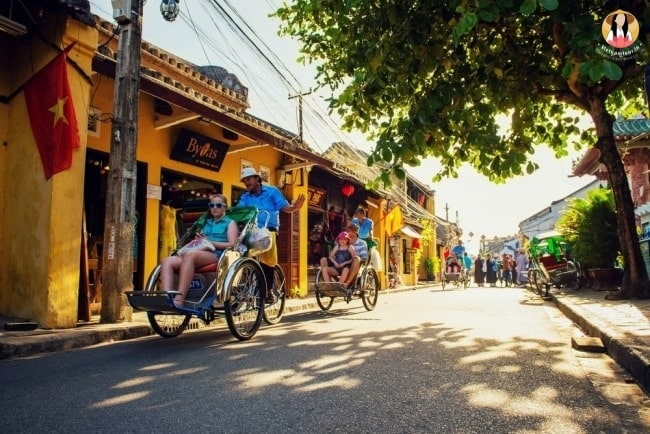 RELATED ARTICLES