The straight-line Vietnam distance from India is approximately 3194 kilometers (1,985 miles). If you are planning to get to Vietnam from India, read this article for a smooth and perfect Vietnam trip.
Vietnam, the charming S-shaped country located in Southeast Asia, is one of the most interesting travel destinations for Indian travelers for its overwhelming natural landscapes, stunning beaches, warm-hearted locals, mouth-watering cuisine and top service quality with affordable prices…
In this article, we will provide you with all the necessary information about how to reach Vietnam from India, including visa requirements, transportation options and the best Vietnam travel tips.
Just simply follow our guide below!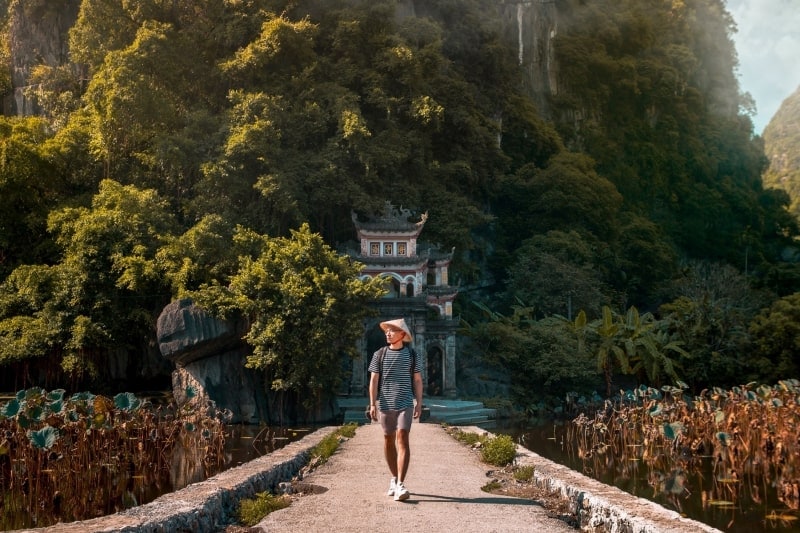 Vietnam Tourist Visa Requirements
Overview
As an Indian traveler planning a trip to Vietnam, it's important to note that you will need a visa before your departure. That's why getting a visa is your first step to getting to Vietnam from India.
Briefly, information regarding Vietnam Visa can be summarized as follows:
Visa Application Options

Apply online (e-Visa)
Apply at an Embassy

Requirements

Passport
2 passport-sized photos
Visa Application Form
Visa Approval Letter
Proof of Bank Statements
Proof of Visa Fee Payment, Travel Insurance (advisory when traveling abroad)

Visa Fees

25 USD (approximately 2058 INR) for a 30-day Visa

Visa Processing Time

2-7 days (excluding weekends/holidays)

Visa Validity & Stay

3 months validity for a single entry visit for a 30-day stay
How to apply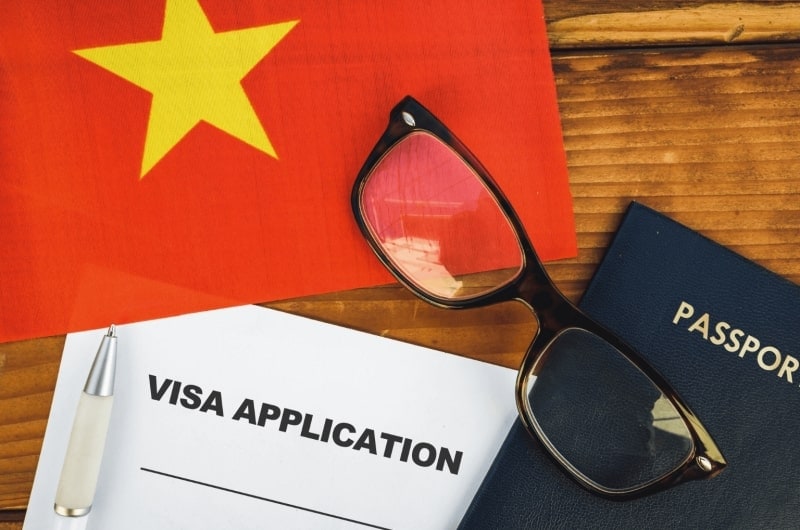 You can now apply for a Vietnam visa by visiting the Vietnam Embassy or Consulate in India, or through the Vietnam e-visa system.
Apply for a Vietnam visa online (Recommended):
Indian citizens can apply for an e-Visa with a time-saving process: access the official website of the Vietnam Immigration Department, fill out the required form with your personal information and wait to receive your e-Visa and then download it.
Contact the local Vietnam Embassy:
Alternatively, you can choose to contact the local Vietnam Embassy or Consulate in India to obtain a visa stamp on your passport before traveling to Vietnam. This application process requires submitting the necessary documents and completing the visa application process directly with the embassy.
For more detailed instructions, you can read our article: Vietnam Visa For Indian Travelers: 2023 Updated Guide, which is a comprehensive guide to Vietnam visa application for Indian travelers.
**Note: Starting August 15, 2023, Vietnam has decided to extend the validity term of its electronic visa (Vietnam E-visa) from the existing 60 days to 90 days. Therefore, tourists are expected to have more time to travel and explore Vietnam.
How to get to Vietnam from India
Air Travel
Currently, many commercial flights from India to Vietnam have resumed operations.
To get to Vietnam from India, Indian travelers can fly with Vietnamese airlines such as Vietjet Air and Vietnam Airlines; the Indian airline Indigo; or other airlines such as Singapore Airlines, Air Asia and Thai Airways.
Direct flights to Vietnam from India (easiest and most convenient way)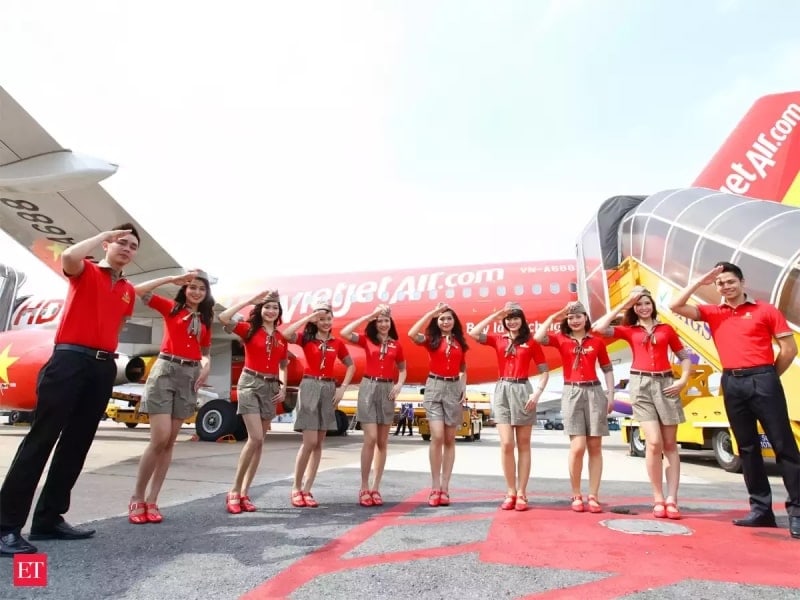 There are two domestic Vietnamese airlines serving direct flights from India to Vietnam namely Vietjet Air and Vietnam Airlines (the national carrier), with an estimated frequency of 1 to 3 flights per day. Among them, Vietjet Air offers the most flight routes.
Additionally, the Indian airline IndiGo also operates direct flights from India to Vietnam.
These flights usually depart from New Delhi, Mumbai, Kolkata and arrive at either Noi Bai International Airport (Hanoi) or Tan Son Nhat International Airport (Ho Chi Minh City).
You can refer to the following summary table to have an overview of all direct flight routes to Vietnam from India and opt for the most suitable one:
Direct flight routes
Airlines
New Delhi – Hanoi/Ho Chi Minh City
Vietnam Airlines, Vietjet Air
Mumbai – Hanoi/Ho Chi Minh City
Vietjet Air
Ahmedabad – Hanoi/Ho Chi Minh City
Vietjet Air
Kolkata – Hanoi/Ho Chi Minh City
Indigo
Kochi – Ho Chi Minh City
(Starting Aug 12, 2023)
Vietjet Air
Non-direct flights: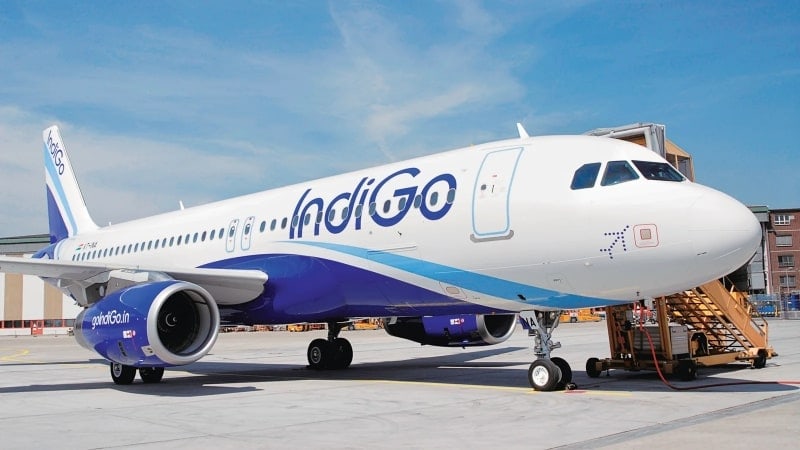 Getting to Vietnam from India with non-direct flights is not a bad option if you want to turn your transit time into a mini layover trip.
Normally, non-direct flight routes from India to Vietnam require 1-2 stopovers, depending on the airline and the specific flight route chosen, and the total travel time might depend on your transit time, usually 12 – 19 hours.
Some common layover points for flights from India to Vietnam include Singapore (SIN), Abu Dhabi (AUH), Kuala Lumpur (KUL), and Bangkok (BKK).
To shorten your travel time from India to Vietnam and minimize fatigue, Vietnamtour.in recommend you select flights with fewer layovers or book the direct ones instead.
Land Travel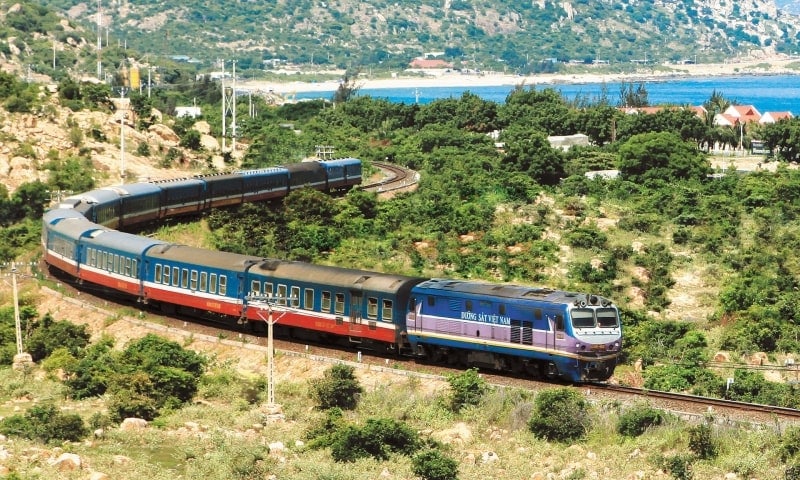 If long-duration travel is not a concern for you, and you prefer the joy of passing through beautiful landscapes, land travel would be a suitable option.
Though it might take several days to get to Vietnam from India by land travel, the journey can become an adventure itself.
Currently, there are two main land routes that you can choose to travel from India to Vietnam:
Via China: With this route, you would fly from India to Kunming, the capital city of Yunnan province in China. From there, you can take a bus or train to the Vietnam – China border and then move to Hanoi or other destinations in Vietnam. This route is considered the fastest way to reach Vietnam by land travel.
Via Myanmar: Alternatively, you can reach Vietnam from India by traveling through Myanmar first. You can fly from New Delhi, India, to the capital city of Myanmar – Yangon. Then, continue your land travel journey to the Vietnam-Myanmar border by bus or train. After crossing the border, you can proceed to various locations in
Taking A Cruise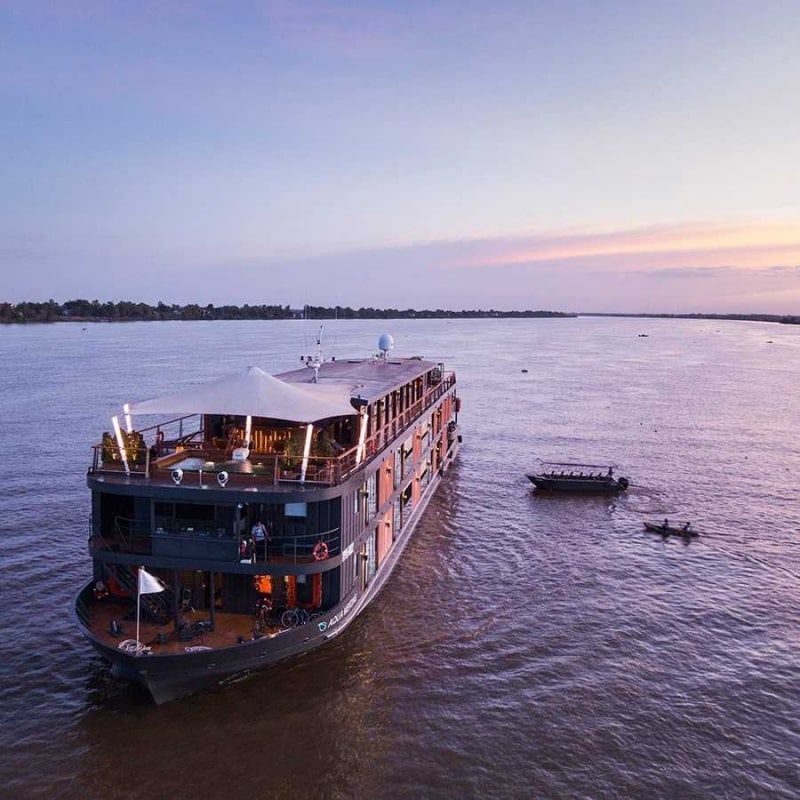 Traveling by cruise is a unique and exciting option to get to Vietnam from India, as it offers you a scenic journey through stunning views of vast water landscapes.
While there are no direct cruises from India, you can take a cruise from Mekong-Delta countries such as Cambodia. The trip takes 7-8 hours with the approximate cost from US$45 to US$100, depending on whether you opt for a ferry or a cruise.
Alternatively, you can have several options from coastal towns in countries such as Singapore, Malaysia or Thailand. For instance, you can pick any cruise from Singapore to Ho Chi Minh City and spend a leisurely few days making your way onboard before finally arriving at Ho Chi Minh City to start your adventure in Vietnam.
Tips for traveling from India to Vietnam
Where and When to go?
Northern Vietnam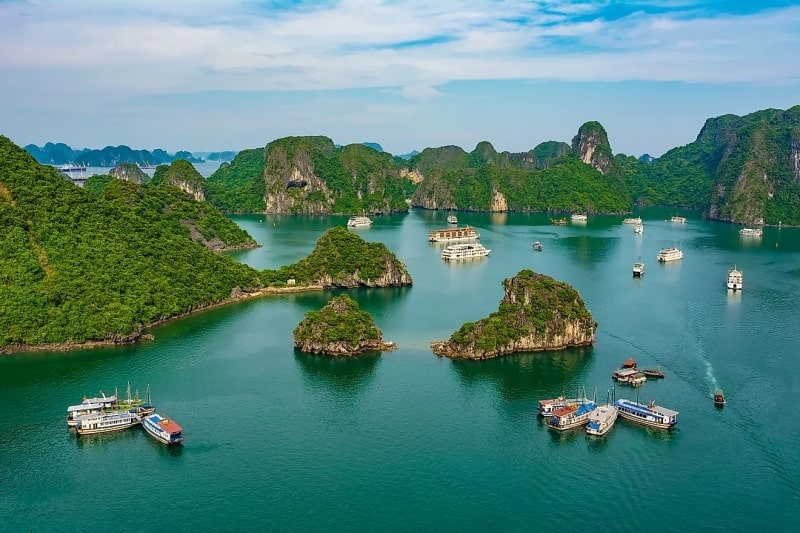 Famous destinations in North Vietnam include Hanoi, Halong Bay, Ninh Binh, and Sapa…
In Northern Vietnam, the temperatures are pleasant. It can get quite chilly in autumn and winter, providing a unique and enjoyable experience.
The period from October to April, especially from November to March is considered the best time to explore these places as during this time, the weather tends to be cooler and less humid.
Spending a day trekking through the high mountains of Sapa, immersing yourself in nature, admiring the golden falling leaves in Hanoi autumn, or savoring a hot and creamy egg coffee are all wonderful ways to appreciate the beauty of North Vietnam.
>> MAY YOU LIKE: When is the Best Time of the Year to Visit Vietnam?
Central Vietnam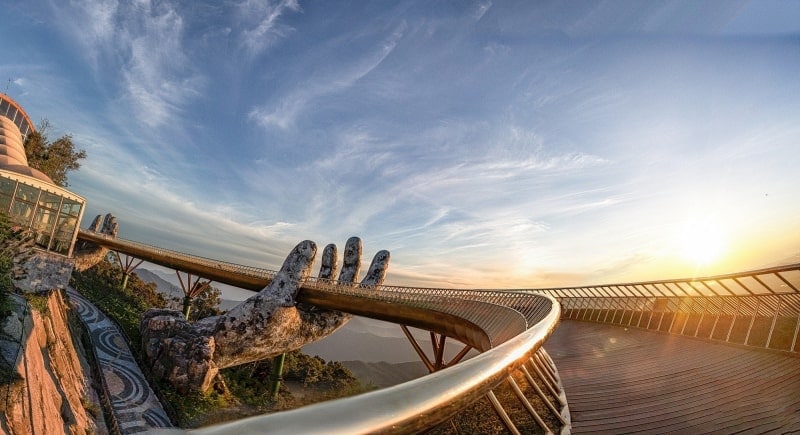 Central Vietnam, including famous destinations like Hue, Da Nang, Hoi An, Nha Trang… has a distinct climate pattern.
The ideal time to visit this region is from February to August when the weather tends to be warm and dry. Particularly, from April to August, the weather is ideal for exploring Central Vietnam.
However, it's important to note that this is the peak tourist season in Vietnam, so it's advisable to arrange flights and hotel bookings early to avoid high prices or unavailability.
Choose a suitable time for yourself and enjoy the beauty of Central Vietnam, with its sunny beaches, white sands, and refreshing turquoise waters.
Southern Vietnam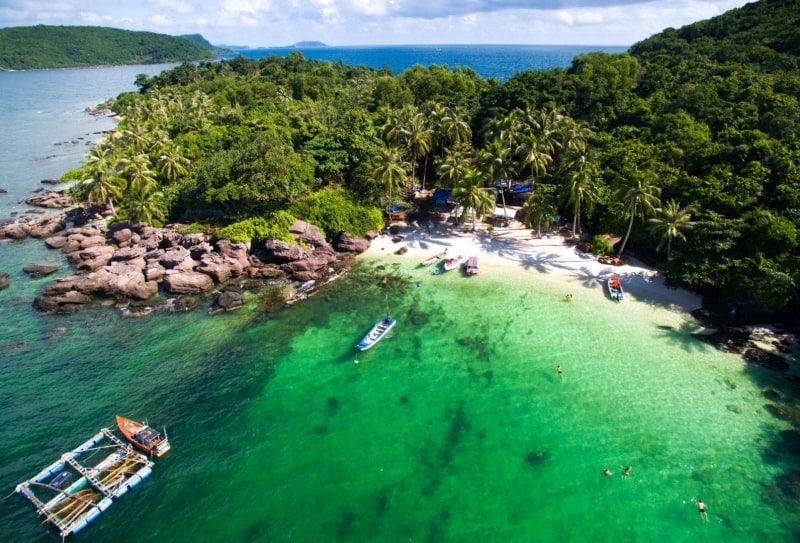 You are probably already familiar with the names Ho Chi Minh City, Mekong Delta, and Phu Quoc Island, the famous landmarks in South Vietnam.
South Vietnam features a tropical climate with two main seasons: the dry and the rain season. The best time to visit the South is during the dry season, extending from December to April.
With reduced rainfall and plenty of sunshine, this is an ideal time to enjoy activities like exploring the bustling and vibrant Ho Chi Minh City, embarking on a cruise through the Mekong Delta, or indulging in the beauty of Phu Quoc's beaches.
Getting around in Vietnam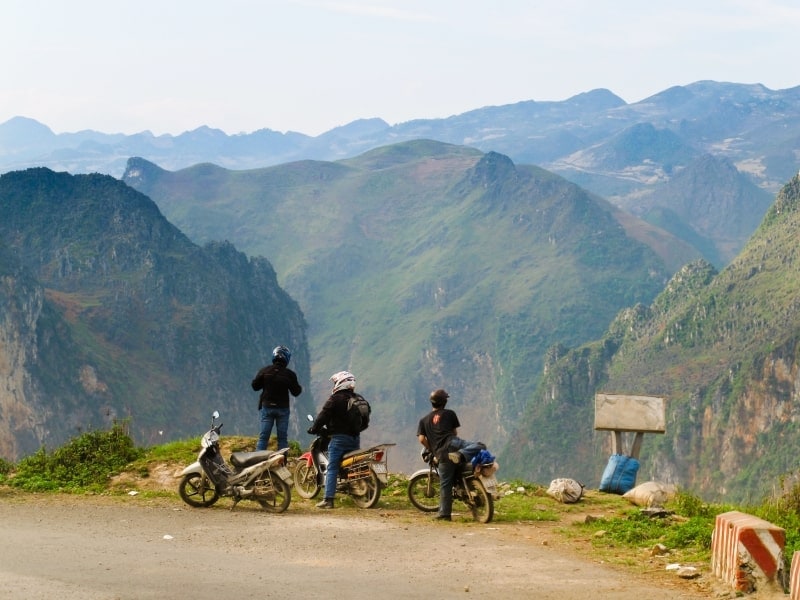 Just like the diversity of its natural beauty, Vietnam offers a wide range of transportation options to get around. Here is an overview of ways to commute within Vietnam:
Plane: Domestic flights are a time-saving option for multiple destination travel across Vietnam.
There are four Vietnamese domestic airlines serving flights to cities in the country: Vietnam Airlines (national carrier), Vietjet Air, Bamboo Airways and Pacific Airlines.
Buses: Buses in Vietnam reach nearly every city in the country, and getting around Vietnam by bus is suitable for independent travelers having long-duration travel. Yet, be cautious of some bumpy roads that might not be comfortable.
Train: Though trains may be relatively costlier than buses, they can offer you comfort and safety and provide an excellent opportunity to soak in Vietnam's scenic beauty.
Cars: Car rental has been quite popular in Vietnam and suitable for ones preferring independent travel experience. However, if you are a first-time traveler to Vietnam, we suggest that you should book an airport pick-up to your hotel with the help of a trusted travel agent.
Taxis/ Ride-hailing apps: Taxis are plentiful in most Vietnamese cities. I recommend taxi companies such as G7, Mai Linh or Vinasun. Alternatively, you could use the ride-hailing app on your phone such as Grab, Be or Gojek, which is more convenient.
Motorcycles: Motorbike or scooter is the most popular form of transportation in Vietnam, and could be hired from anywhere in the country. If you rent a motorbike or motorcycle, check out the bike carefully prior to taking off and remember to wear a helmet.
Xe om (taxi motorcycles): If you are not ready to roar off the road by yourself, another option is to find "xe om" (motorbike taxis) or Grab bikers. You can set a price prior to getting on and don't be afraid to haggle down.
Wrapping up
Well, I believe that is pretty much everything you need to prepare for your next trip to Vietnam from India.
Get a visa (online or offline), decide how to get to Vietnam from India in 2023, then have some notes about the best time and places to visit, you can make the most of your time here in Vietnam.
Share and save this post now, and comment right here if any arise. I'm always ready to answer your questions!
RELATED ARTICLES