Infinity pool by mountain view bungalows in Topas Ecolodge Sapa? You have a lot of options, a great number of considerations, a wide range of information for your honeymoon trip to Vietnam in 2023? Do you feel stuck in that dilemma? If so, let's me guide you through that difficult time with the following guidelines for the most romantic honeymoon in Vietnam in 2023. 
WHERE TO GO – Top Romantic Destinations for Couples in Vietnam
Hanoi
The capital city of Vietnam, with more than 1000-year-old history, is always a top-of-mind destination for any visitors. For couples, Hanoi builds a sentimental surrounding where the vibe of a bygone era meets with the fast-paced growth of a dynamic city center.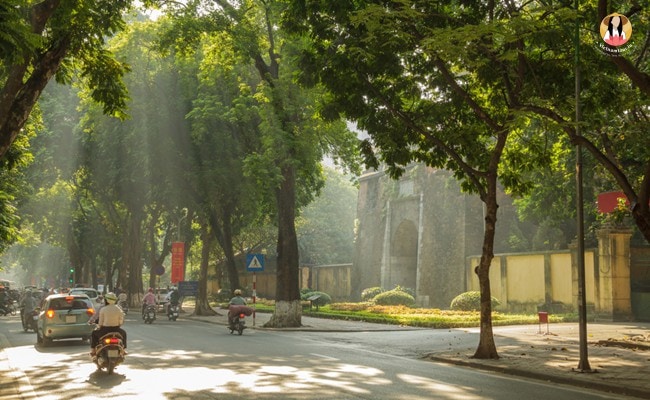 Sapa
To the northernmost of Vietnam, amidst the significance of the Tonkinese Alps, Sapa looks like a hidden gem with brilliant colors from ethnic minorities. Sapa is definitely a must when visiting the north of Vietnam for honeymooners in 2023.
Halong Bay
When it comes to honeymoon, turquoise beaches are always on the top search. And Vietnam has this World Heritage Site by UNESCO, Halong Bay, to offer beach lovers like you in your romantic adventures.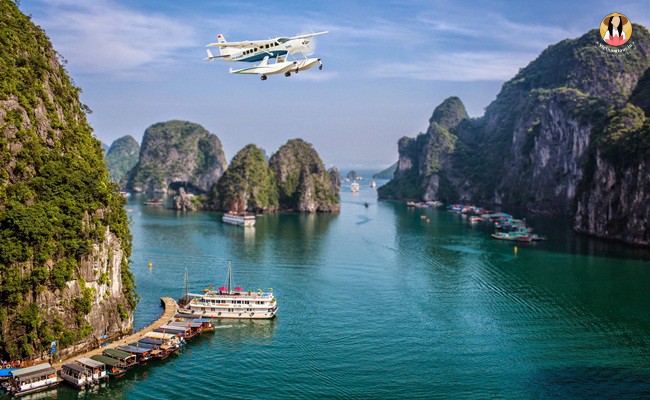 Da Nang
Further to the middle of Vietnam, you should never miss Da Nang City. It is gaining more and more popularity among honeymooners with best-class amenities, giving unforgettable experiences for couples.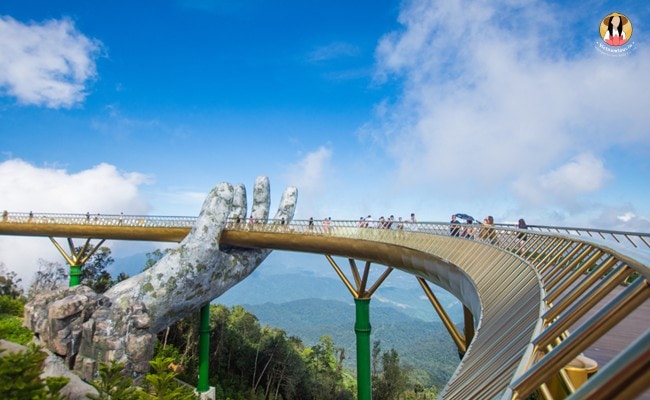 Saigon/Ho Chi Minh city
Do you enjoy cosmopolitan cities?
Do you fancy bustling nightlife?
I have this city to introduce to you.
Saigon or Ho Chi Minh will give you a closer look into the dynamic spirit of Vietnam with plenty of romantic things to do.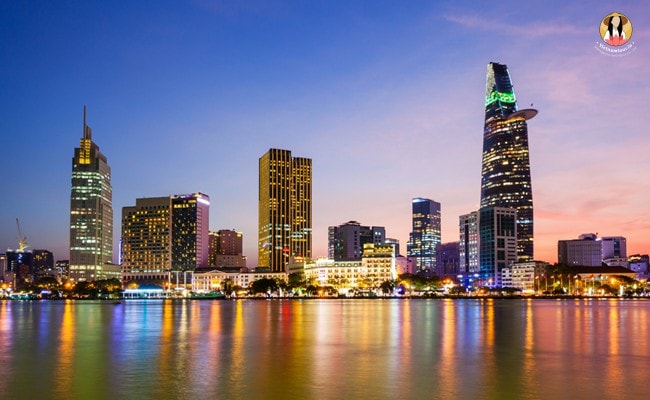 Phu Quoc Island
The top 2 beach stop in Asia according to CNN Travel never fails to amaze tourists with white sand dunes and crystal blue seas. But it's not everything. Phu Quoc is also home to some of the most luxurious beachfront villas in Vietnam where honeymooners can have a romantic escape from the bustle and hustle of city life.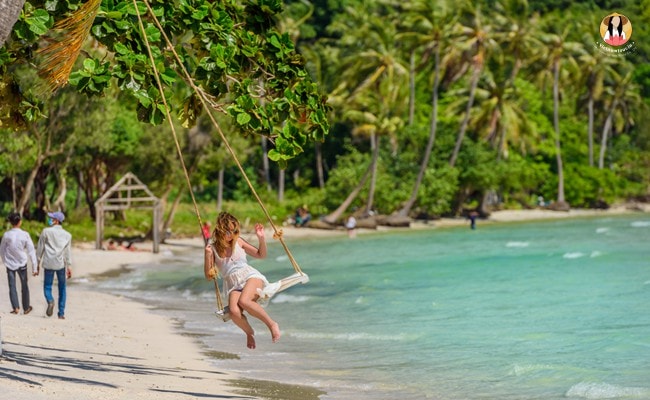 WHEN TO VISIT – Best Time of the Year for a Honeymoon Trip to Vietnam
Spring
The beginning of the year can be called the festive season of Vietnam with the biggest holiday, Tet. Hence, there are a lot of things to expect:
Various colorful festivals, such as rice-cooking competitions, buffalo fighting.
Flower blossoms, especially in Hanoi and Sapa
Chilly weather in the north and lukewarm days in the south
>> Read more: When is the Best Time of the Year to Visit Vietnam?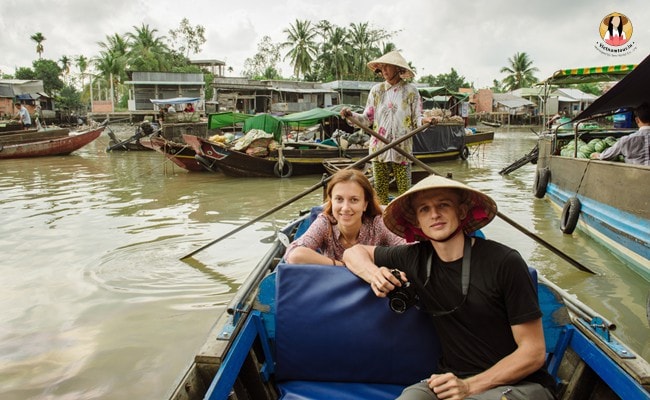 Summer
Summer is the greatest time for beach lovers to spend your honeymoon in gorgeous beachfront resorts alongside stunning ocean views in Vietnam.
Fall
Don't like the sun? Can't stand the cold? Then, you would love to come to Vietnam in the fall.
When terraced rice fields in Sapa turn into beautifully golden.
When the sky in Hanoi becomes its bluest.
When the southern delta is in its special flooding season.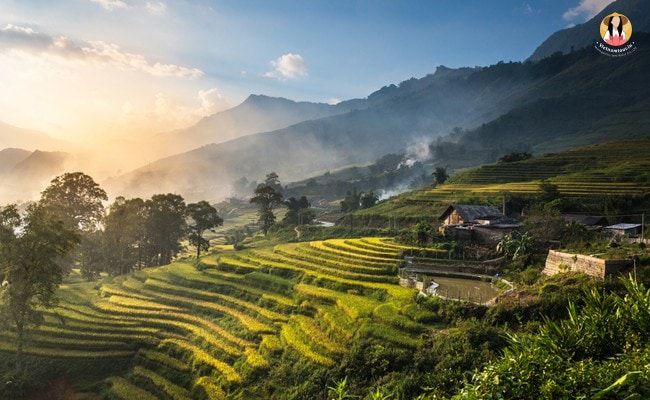 Winter
The temperature during winter in the north of Vietnam can slump down below 10 degrees. Walking hands in hands in a freezing day, trying super hot Vietnamese food especially served in winter. What can be more romantic?
WHAT TO DO – Couple Activities for Honeymooners in Vietnam
Beach Activities
Some of the most wonderful things to do for couples in honeymoon time are playing by the beach, getting some suntan, having a romantic dinner in the light of thousands of candles. But Vietnamese beaches have more to offer.
Coming to Halong, you can join an island hopping tour to go around Halong Bay, one of New Seven Wonders of the World. Or you can experience various kinds of water sports at Mui Ne Beach.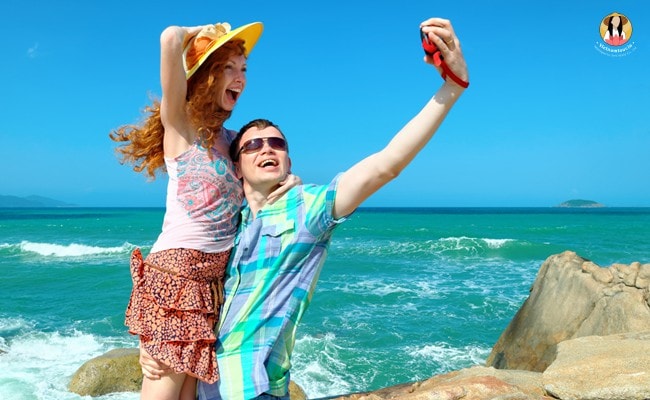 Adventure Activities
If you and your other half are searching for something more adventurous, let's go trekking in Sapa. Sandboarding in white sand dunes in the middle of Vietnam is another great option for super strong feeling.
Romantic Experiences
On your honeymoon, you should never miss couple activities in Vietnam.
Get on a cyclo, wandering around beautiful streets together
Have dinner at a top luxury restaurant
Enjoy the amazing seascape of Halong in an overnight sail
To name a few things to do for you and your loved one.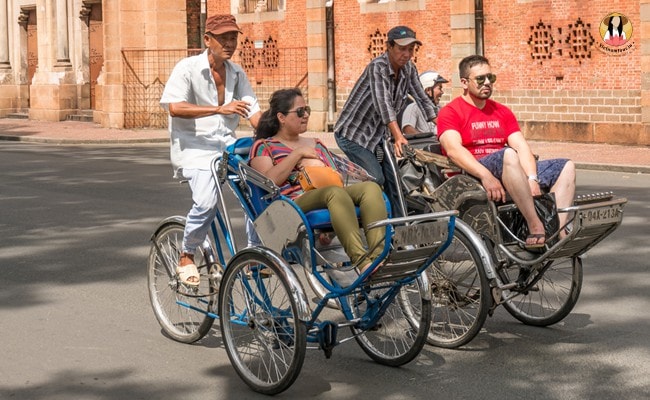 WHERE TO STAY – Top Romantic Resorts in Vietnam for Couples
InterContinental Hanoi Westlake
A member of the world-renowned hotel brand, a colonial-inspired design facilitated with world-class service, is located right at the heart of Hanoi. A tranquil escape from the hustle and bustle is waiting for you at InterContinental Hanoi Westlake.
Topas Ecolodge Sapa
Set among the breathtaking surrounding of Hoang Lien National Park, Topas Ecolodge Sapa is a unique accommodation with mountain overlooking bungalows and infinity swimming pools.
>> Read more: 5 Best Resorts in Vietnam That Treat You Like Rajputana Royalty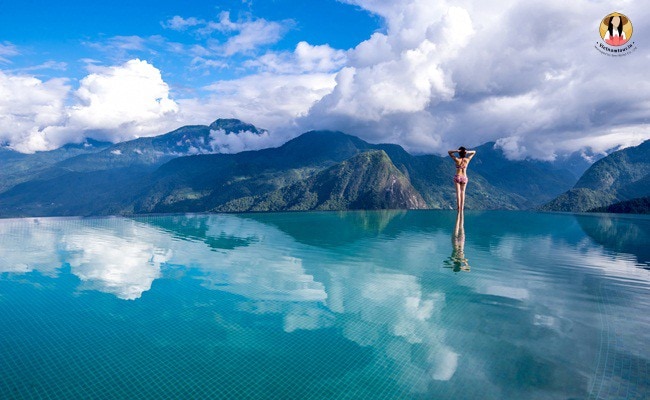 Park Hyatt Saigon
The elegant architecture of Park Hyatt Saigon will catch your eyes right at first sight. Together with comprehensive service from luxurious suites to excellent cuisine, this hotel becomes a perfect option for your honeymoon in Ho Chi Minh.
Fusion Maia Danang
As its name suggests, Fusion Maia Danang is a perfect combination between modern comforts and nature-friendly spaces. But here is the thing that sets this resorts apart. A spa menu with one of a kind techniques will immediately ease your tension, making your body and soul completely relaxed.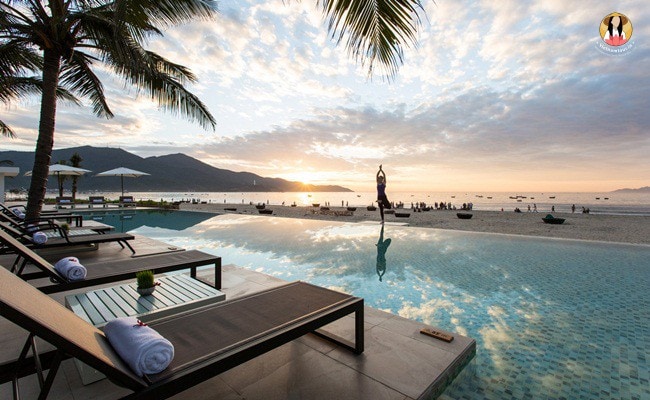 Making your dream honeymoon in Vietnam come true involves a great deal of work. That's why I am writing this for you. Hope that it will help.
RELATED ARTICLES