Vietnam has become an ideal halt with peaceful scenery and beautiful landscapes. Vietnam consists of  63 provinces and cities. Which places in Vietnam will be a  suitable choice for your family? Here's the answer. If you have no idea about the best destinations for your family in Vietnam, Vietnamtour.in will recommend you some must-see places.
Moc Chau – Peaceful grassland in the Northwest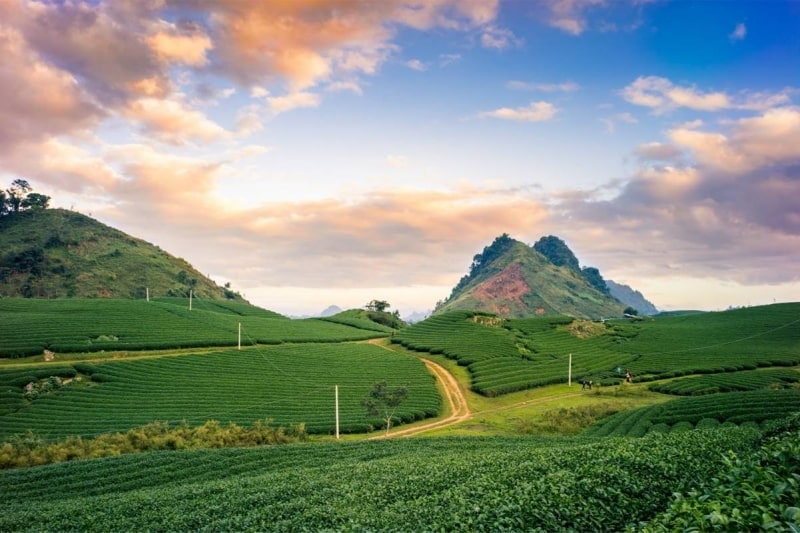 Moc Chau is a plateau located in Northwestern Vietnam. Only 200 kilometers away from Hanoi city center, Moc Chau possesses a dreamlike beauty. Moc Suong Tea Hill, Pine Forest in Ang Village, Valley of Flowers, Moc Chau Happy Land, etc. are the places in Moc Chau that you cannot ignore.
It doesn't stop there: the services in Moc Chau are also diverse, from eating and drinking to sleeping but fortunately, the cost is quite cheap. If you have children, don't forget to let them experience the process of growing strawberries and picking ripe strawberries. Your family is advised to rent brocade dress to take photos in the tea hill or plum garden to save the memories of the trip.
Co To – Pearl Island of the North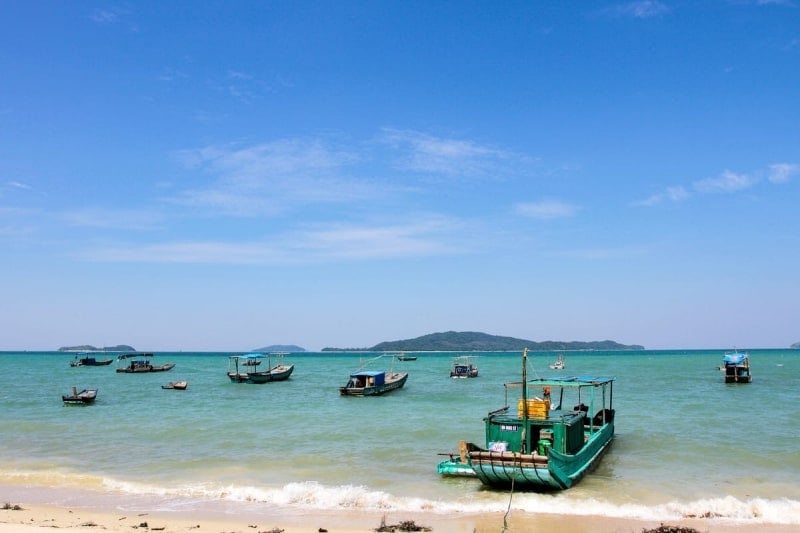 Co To is an island located in Quang Ninh province. Not as famous as Ha Long Bay, Co To has not invested heavily in tourism development. This is the reason why this place is quite deserted and natural. Co To will be an ideal tourist destination for your family because of its beauty and services. Co To Island has many small beaches including Hong Van, Van Chay, etc. with wide, long beaches and smooth, sandy beaches.
Coming to Co To, you cannot miss the Co To Island Water Park! It is a mini-park on the sea at Hong Van Beach. There are various exciting games here. Along with family kayaking, watching the sunrise is another suggestion.
Hue City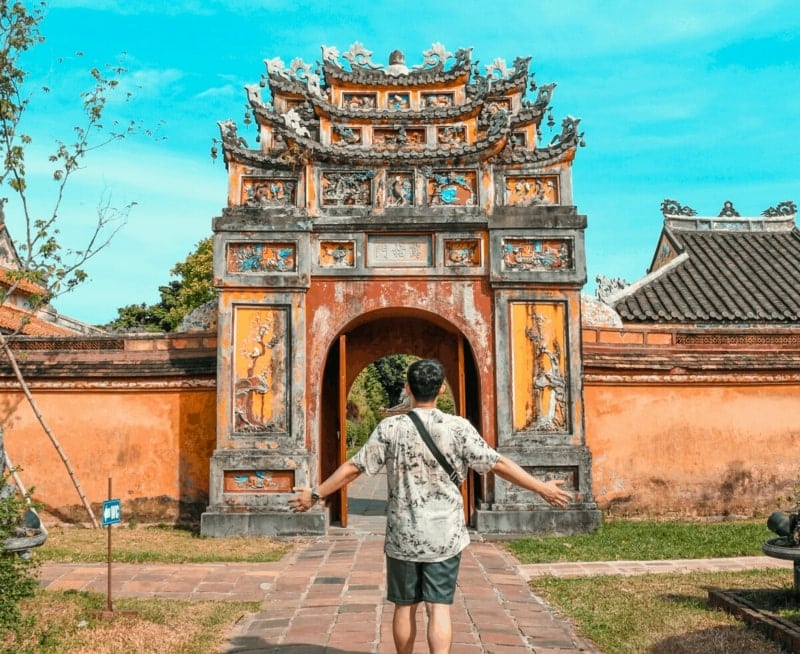 Coming to the Central of Vietnam, you should visit Hue ancient capital with a dreamy and long-standing beauty. Hue Imperial City will be the place that your family cannot miss. It is a giant complex of ancient Royal structures where your family can learn a little bit more about Vietnam history as well as the golden eras of Vietnamese Emperors dating back hundreds of years ago.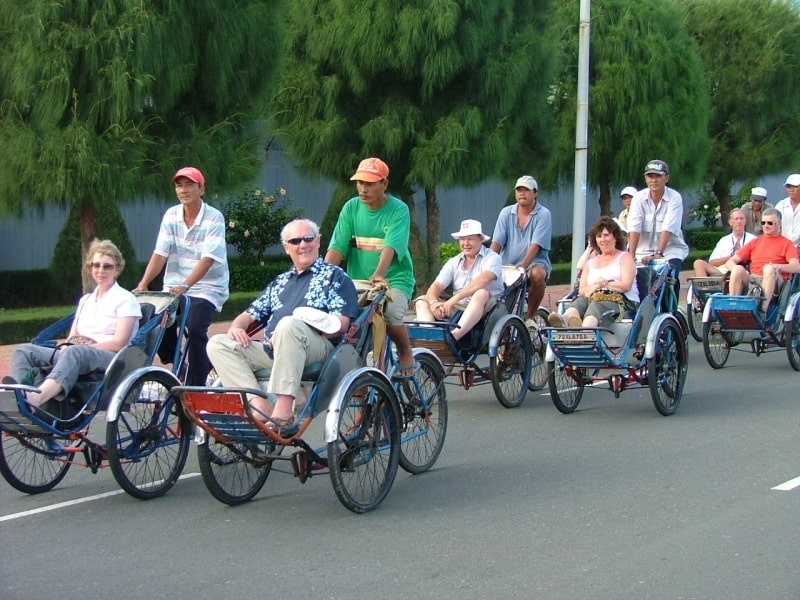 What is more, joining a ride on Vietnamese traditional cyclo will surely be a not-to-be-missed activity for your family in Hue. You will have a chance to slowly contemplate the city streets and the poetic Perfume River.
Da Nang City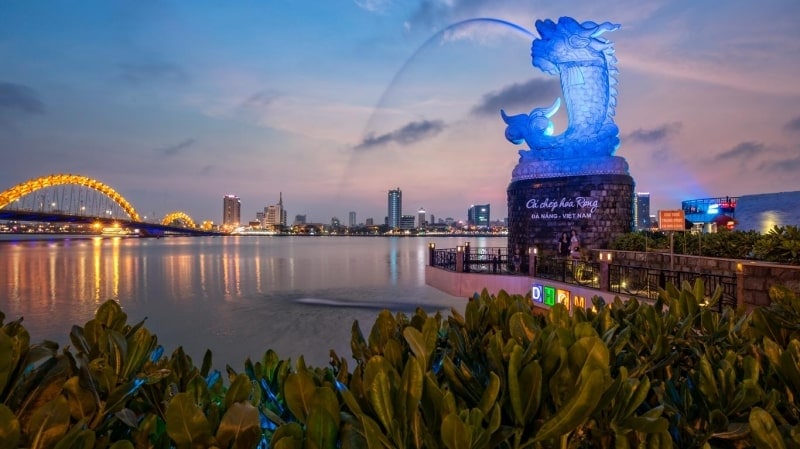 Another ideal place for your family holidays in Vietnam is Da Nang – the charming coastal city at the heart of Central Vietnam. Da Nang is broadly famous for not only its splendid beaches but also a wealth of impressive signature structures.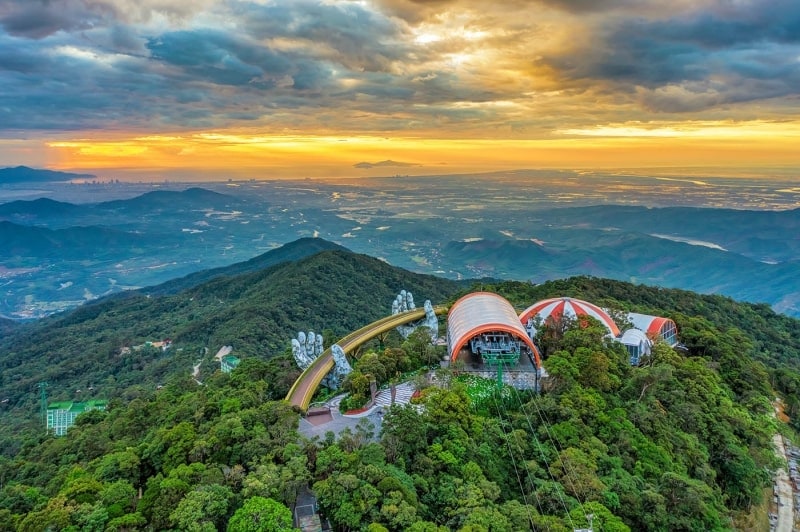 Among them, Ba Na Hills will be the most fascinating place. It is a luxurious complex of accommodation and entertainment situated on a 1500-meter hill. There, you can find a wide range of games for the whole family. Especially, you will have a chance to set foot on the famous Golden Bridge – one of the best attractions in the world in 2018. Besides Ba Na Hills, Da Nang also offers many great sites such as Marble Mountain, Hai Van Pass, Son Tra Peninsula, etc.
Hoi An Ancient Town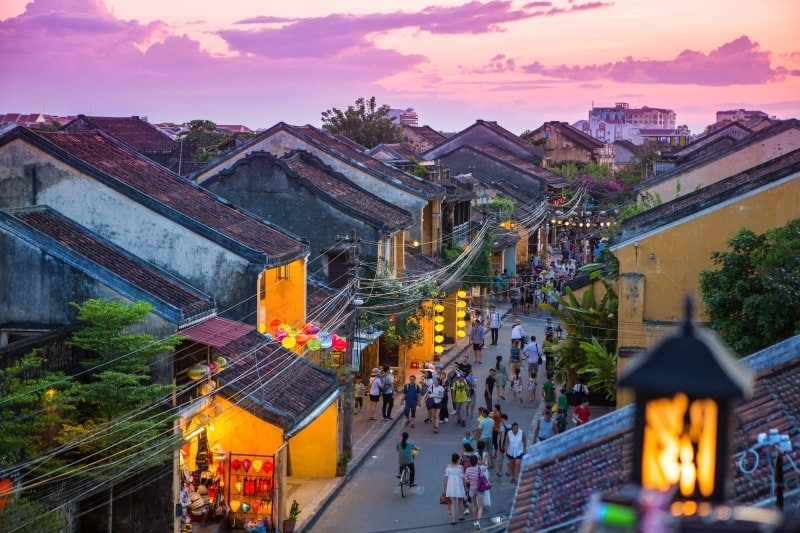 Located in Central Vietnam, Hoi An has all you need for a memorable tour with your family. The ancient port town by the river bank, immense palm forest, thousands of twinkling lanterns at night and much much more. Your family can take part in some street food tours in Hoi An market to discover unique cuisine in Hoi An or join a scenic boat trip on the tranquil Hoai River to enjoy the sunset.
What is more, the night in Hoi An is highlighted by busy night markets and various exciting activities. Don't wait! Just grab your pack and travel to Hoi An now!
>> Best Seller: Feel in Love with the Central Vietnam Tour <<
Cham Island – World Biosphere Reserve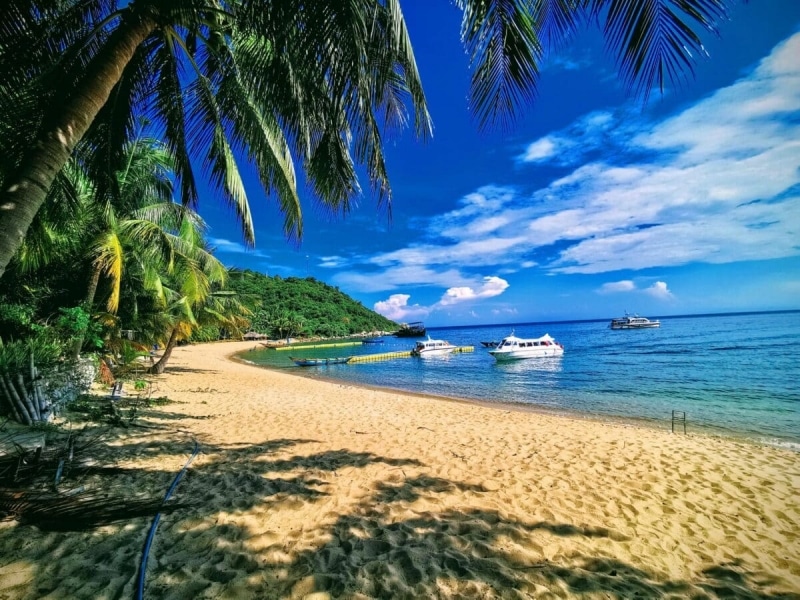 Cham Island is famous among foreign tourists for its wild beauty. The scientific community also concerns Cham Island because the first species of corals in Vietnam have been found there. After 2009, when UNESCO recognized it as the World Biosphere Reserve, it quickly became a popular tourist destination in the Central region of Vietnam. Today, the place attracts thousands of visitors coming to relax at the sea and enjoy the natural scenery.
Coming to Cham Island,  do not miss the Mui Da Trang. Tourists call it the "undersea paradise of Cham Island" with miles of impressive coral reefs. You and your family can dive into the sea, catch coral-damaging spikes to protect coral reefs and enjoy a colorful world of marine plants and animals.
Da Lat – The Dreamy City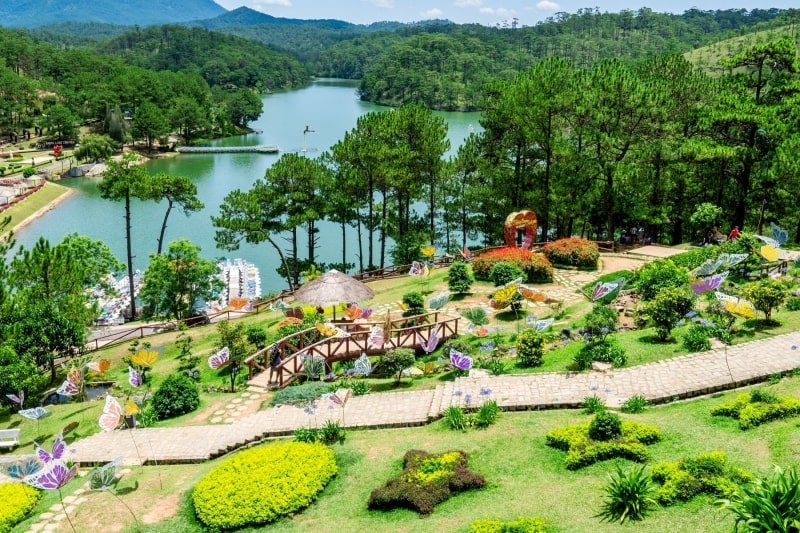 Da Lat has a cool climate all year round, which serves as a nice escape for people living in a tropical climate. You should visit outstanding destinations in Da Lat such as Valley of Love, Dalat Flower Park, Mong Mo Hill, etc. You may find yourself lost in the green garden with joyful flowers and pine trees.
Always remember: coming to Da Lat in the summer is a wise choice if your family wants to go away from the dust and noise of the city. Going for a walk at Da Lat night market or praying at Truc Lam Zen Monastery will make your family forget the heat of summer.
Quy Nhon – The Coastal City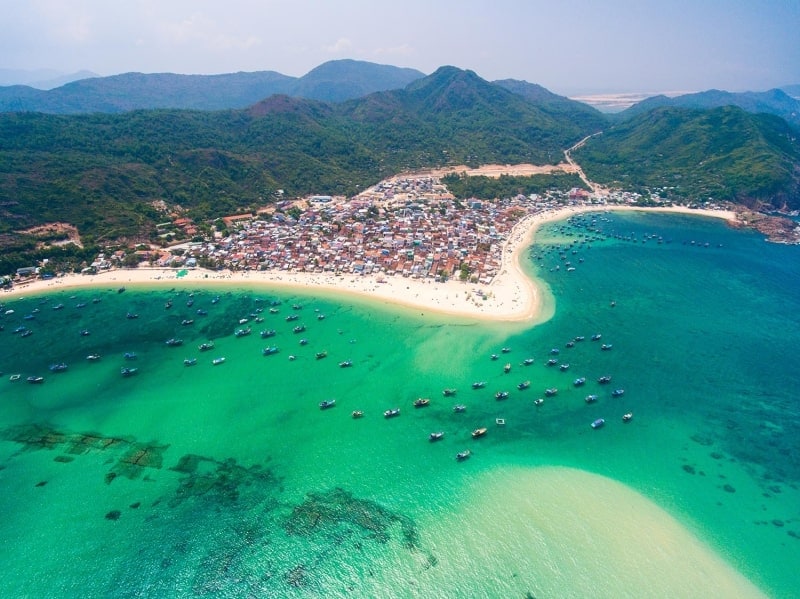 Quy Nhon is a city in Central Vietnam with long beaches running along the city, forming a charming semicircle. You may get surprised at the number of beaches here: Quy Nhon, Eo Gio, Ky Co, Hon Kho, Cu Lao Xanh beaches, etc. They are close to the city center and convenient for traveling. There's more, the sea here is very clear and clean. In short, it will be an ideal destination for a vacation with your family.
Still not convinced? Quy Nhon also has many destinations such as Twin Towers, Dam Thi Nai, Han Mac Tu Poetry Garden, Phuong Mai Sand Hill or Trung Luong Picnic Area. You and your family can stay in high-end resorts and eat the best fresh seafood on the Southern Central Coast like Huynh De crab with Bau Da wine.
Nha Trang – Pearl Island Paradise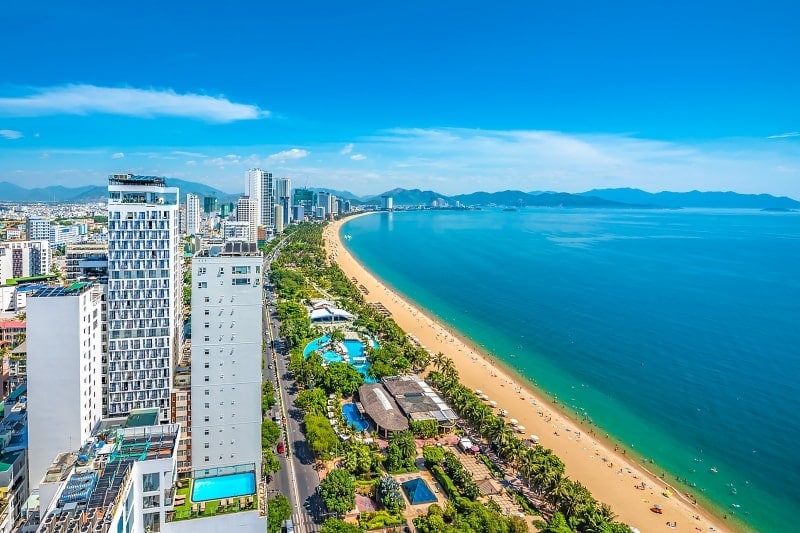 Located in Southern Central Vietnam, Nha Trang has clear beaches with white sand. It is ideal for you and your family to relax on your memorable Vietnam beach holidays. The climate here is temperate, not as harsh as in the North and it does not rain erratically like the South. The weather is good during the period from January to August.
Do not ignore such places as Vinpearl Land, Nha Phu Bay, Suoi Hoa Lan tourist area, Hon Lao, Da Chong, and Tri Nguyen ecotourism zones, Nha Trang Institute of Oceanography, etc.
Phu Quoc – The Paradise of Sun and Wind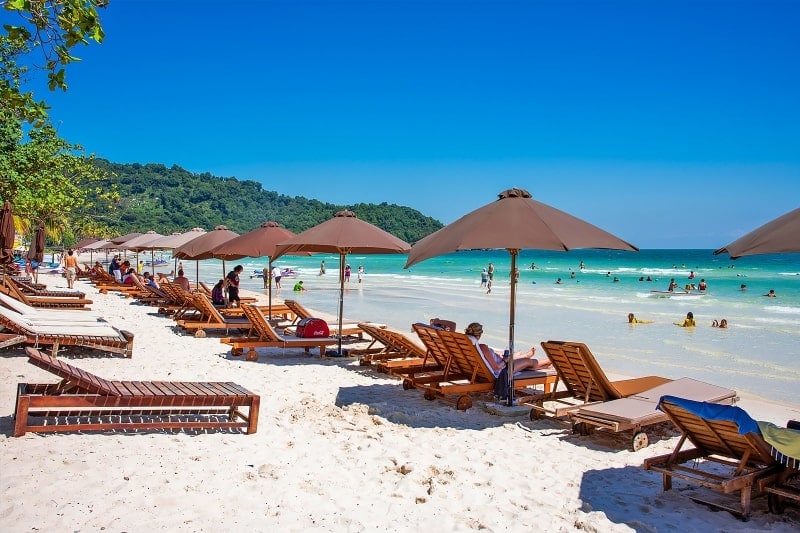 Phu Quoc tour is an opportunity for you and your family to experience the rustic but exciting life of the locals when visiting fishing villages, pearl production facilities, fish sauce houses, wineries green pepper gardens, etc. Phu Quoc Island also has pristine beaches, pine forests, and historical sites which used to be a prison for detention of Vietnamese soldiers during wars. If you and your family want to find a place to relax in the summer, immerse in nature, explore the life of coastal people, Phu Quoc Island will be a perfect destination.
Vietnam is a beautiful country in many aspects. Hopefully, with the above information, you will have unforgettable travel experiences and great moments with your beloved family in Vietnam. Enjoy your time! For more experiences and tips for your journeys, feel free to check out our Vietnam Travel Guide.
RELATED ARTICLES