Vietnam is a country in Eastern Asia. It is situated next to Laos, China, and the East Sea. Such an advantageous geographical location benefits the country greatly in tourism. Your families have chances to experience water sports on the beaches, explore the tropical forests and caves, or climb on the high mountains, etc.
Besides nature, historical and cultural factors also attract foreigners. Your children can deepen their understanding of ancient architecture and traditional festivals once visiting Vietnam. Let's come and do as Vietnamese do, you yourself will feel how great it is!
Visa is not a trouble
For travelers, applying for a Vietnam visa to a certain country is highly concerned. Visa application process to Vietnam is often easy and fast, which satisfies most foreign tourists. To enter Vietnam, visitors only need a passport or passport-replaced documents and valid visa issued by a relevant Vietnamese agency.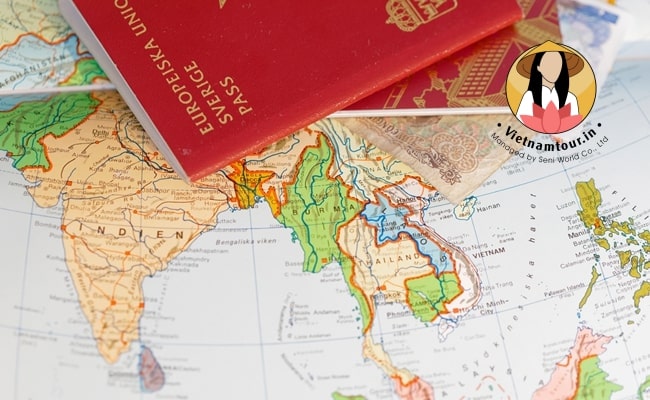 It is not difficult to apply for entry Vietnam Visa
Excellent Landscapes
Vietnam is considered to be a hidden gem. Only those who have stepped on this country understand how beautiful it is with long sandy beaches, pine forests, waterfalls, etc. as well as the long-standing culture and local people.
Vietnam is famous for Ha Long Bay, but foreigners also know it through other places like Da Lat, Nha Trang, Phu Quoc, for example. All of them are ideal destinations for a short-term trip. With beautiful natural beauty and magnificent landscapes, visitors will completely fall in love Vietnam at first sight.
Jordan, a director of the worldwide famous Kong film, said that the scenes in Vietnam are marvelous and extraordinary. It is a pristine, unique, and majestic beauty. It really is a place that has gone through many hardships and is still nice.
In addition, Vietnam has long white sand beaches, one of which has been once recognized as the most beautiful beach on the planet. This is a good place for your family to play water sports and enjoy the fresh air.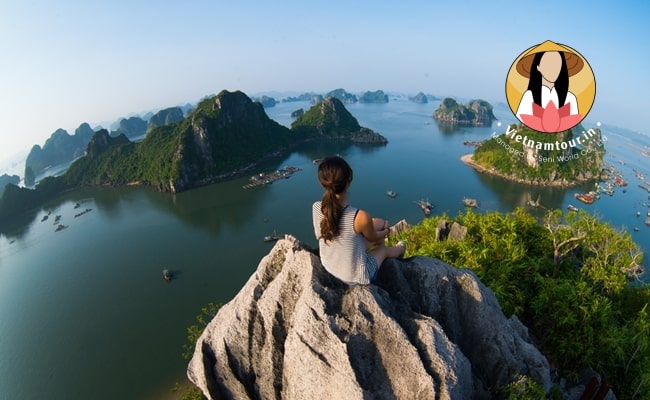 Tourist Admiring the stunning landscape of Halong Bay
Getting back in sync with nature
There are many national parks along the country from north to south. Here, you can take part in many activities such as camping and bird watching in Cuc Phuong National Park or Cat Ba Tropical Forests. Also, you should rent a jeep for the whole family and visit Cat Tien National Park or surf in Nha Trang beach.
If you are botany lover, you should wander in Moc Chau with vast flower fields and the tea hills to look over the blue sky from a high point. Tiptoeing through the mossy stones around the Dai Yem waterfall, exploring in Bat Cave, or simply sipping some cool flavor every early morning are things that you can enjoy only in Vietnam.
For adventurous people, Fansipan, "the roof of Indochina, is the next destination. Exhausted feeling coupled with the joy of winning while conquering the height of 3,143m is unforgettable moments in your family trip. Furthermore, how about your families enjoy tasty meals with champagne on the roof of Indochina? What an impressive experience!
What about river culture? Okay, come to Ca Mau and enjoy the feeling of standing on the water and watching the lively life from every angle. Guests will be able to immerse themselves in local activities, for example catching blood cockles in mud to prepare for a nutritious meal.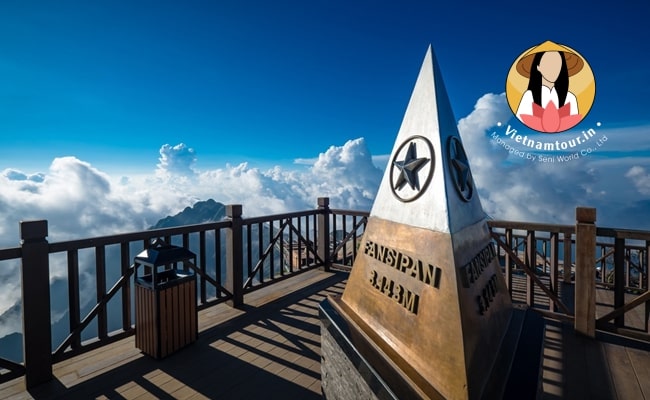 Fansipan is named as "the roof of Indochina" with the height of 3,143m
Typical Cuisine
Vietnam is well-known for noodle dishes with different names. Have you heard about Pho or Bun Bo? It is a likelihood that you have tried it in a Vietnamese restaurant in your country. However, if you come and enjoy it in the native land, you will feel the unique and distinguished taste.
What is more, thanks to the long coastline, seafood is very cheap, fresh, and abundant. Near Nha Trang and Danang Beach, a large crab is charged only $8 and can be shared for two people. So amazing!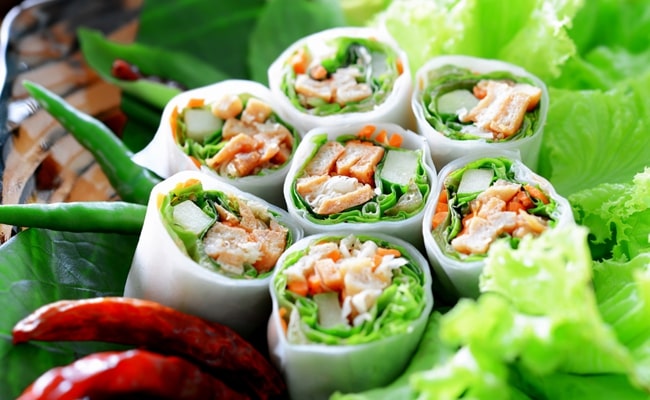 Mouth-Watering Vietnamese Spring Rolls
Low Cost
Recently, Skyscanner, a British travel page, has voted the top ten cheapest travel countries in the world in 2014, in which Vietnam ranked No. 2, just behind Cambodia. Vietnam, apart from competitive hotel prices, is also known as a destination where visitors with a tight budget can enjoy the extremely diverse cuisine. It includes dishes that are always at the top of the tastiest list at the reasonable prices.
With the low service cost, Vietnam has increasingly affirmed its position on the world travel map. Also, according to Skyscanner, visitors only spend about 170,000 VND (about $7) within a day in Vietnam. Hoi An Ancient Town, Da Nang, Nha Trang, Ha Long Bay are attractive destinations.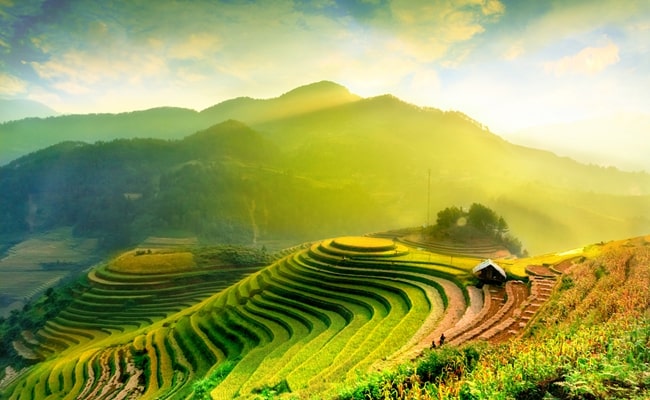 Hospitable People
On top of appealing scenes, what makes travelers feel the most comfortable there, is the hospitality of the local people. "Friendly Vietnam" is an exact word to describe Vietnamese to foreigners.
Furthermore, it has been ranked in the top ten most friendly country in the world. Although the income of Vietnamese residents is not as high as that in the developed countries, they are always optimistic and warm-hearted. If you have trouble in this land, do not hesitate to ask for help from locals. Maybe you wonder why they are so helpful, warm, and affectionate, but that is Vietnamese's long-standing nature.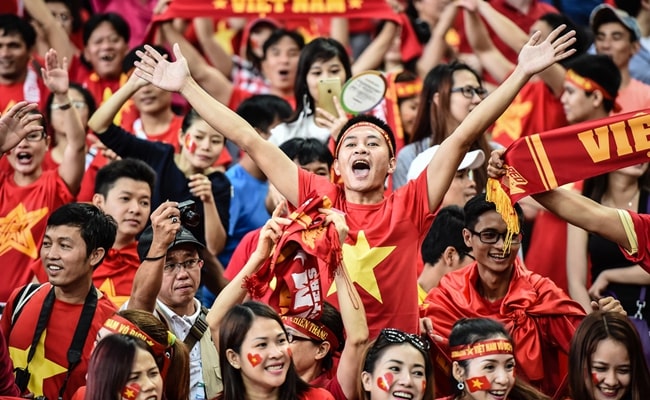 The smile is always on Vietnamese's lips
All in all, Vietnam is a beautiful country with countless magnificent landscapes. In addition, diverse culture, rich cuisine, and friendly people are also strong points to attract international tourists to Vietnam. Hopefully, the above suggestions will give you more ideas for upcoming family holidays. Wish you have great trips!
RELATED ARTICLES