Phu Quoc is a stunning island located off the southwest coast of Vietnam. It's a tropical paradise with white sandy beaches and clear waters.
This tourist attraction is perfect for those seeking a peaceful getaway. If you've never been to this destination, you will wonder about things to do in Phu Quoc.
Look no further than this article. We will walk you through the top activities when traveling to this paradise. Let's get started!
Do motorbike tours around Dong Duong Town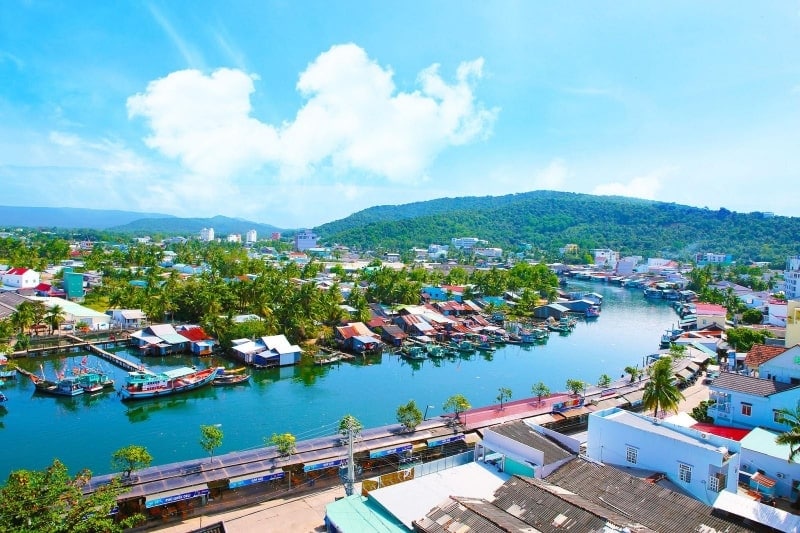 One of the best ways to explore Phu Quoc is by renting a motorbike and visiting Dong Duong Town.
This town is in the island's center. Hence, it's an ideal place to start your trip. You can visit local markets, temples, and historic sites.
From there, you can ride along the coastal road towards An Thoi, located at the island's southern end. Several scenic spots, such as Ho Quoc Pagoda, Ong Lang Beach, and Ganh Dau Cape are worth stopping at.
Besides, you can also stop at local seafood restaurants to taste fresh and delicious seafood.
Enjoy the views of Phu Quoc from the Hon Thom cable car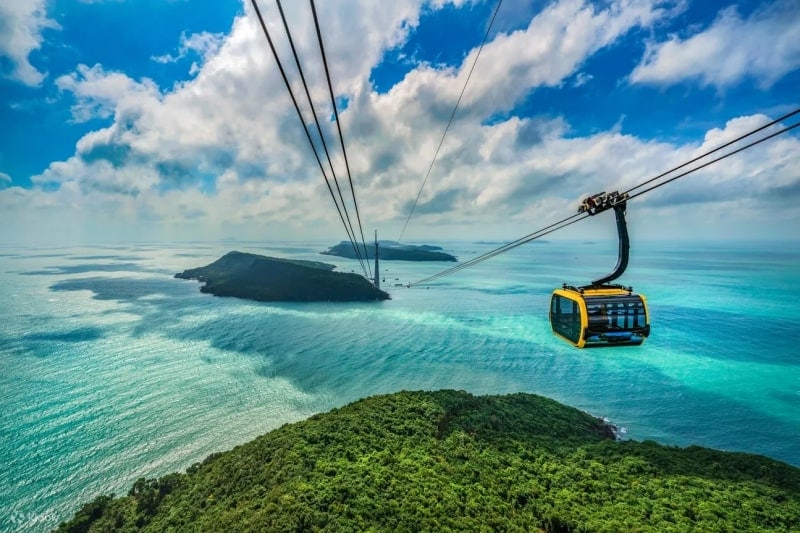 The Hon Thom Cable Car is one of this paradise's most popular tourist attractions. The cable car system is the longest and highest in the world that crosses the sea.
The Hon Thom Cable Car ride offers stunning views of Phu Quoc Island's coastline and the surrounding islands. You will see the picturesque beaches.
The cable car's height and length provide a unique perspective of the island you cannot see from the ground.
Visit Ham Ninh fishing town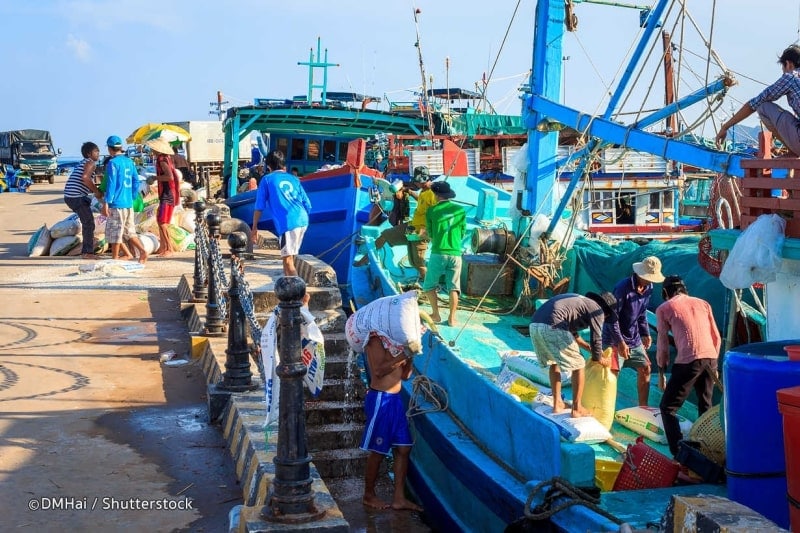 One of the most unique experiences in Phu Quoc is visiting the Ham Ninh Fishing Town. The town is on the island's eastern coast. It is famous for its traditional fishing techniques and seafood.
You can stroll through the town's narrow alleys and see the fishermen working on their boats. You can also visit the Ham Ninh market and try fresh seafood dishes cooked right before you.
After visiting the Ham Ninh Fishing Town, it's time to have lunch. Several restaurants in the town serve delicious, affordable seafood dishes.
Learn about the fish sauce factory in Ham Ninh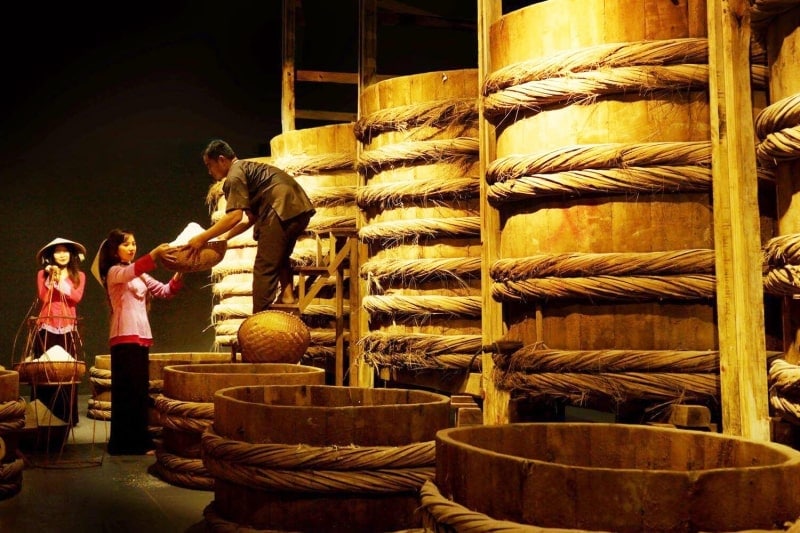 Fish sauce is a traditional condiment in Vietnamese cuisine used in many dishes. This stunning island is famous for its high-quality fish sauce.
The Fish Sauce Factory in Ham Ninh is one of this stunning island's oldest and most famous fish sauce factories.
Visiting the Fish Sauce Factory in Ham Ninh, you will have an opportunity to learn about the traditional way of making fish sauce.
You can watch how the workers mix the salt and fish in large wooden barrels and how they extract the liquid from the mixture.
Enjoy the stunning sunset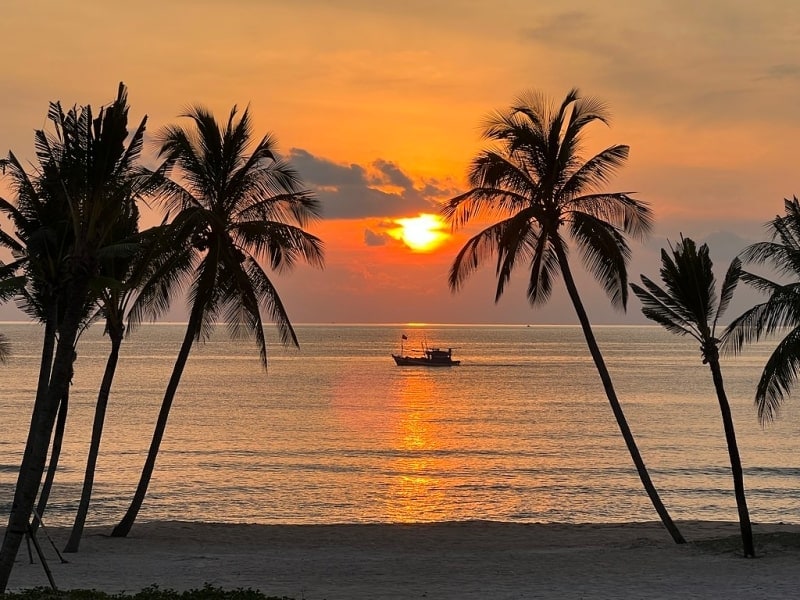 The sunset is one of the must-see things in Phu Quoc. There are several spots on the island where you can view the dusk.
Dinh Cau Rock is one of the most iconic landmarks on the island. It is a lighthouse built on a rocky outcrop at the mouth of the Duong Dong River. The view of the sunset from here is breathtaking.
Have dinner at Phu Quoc night market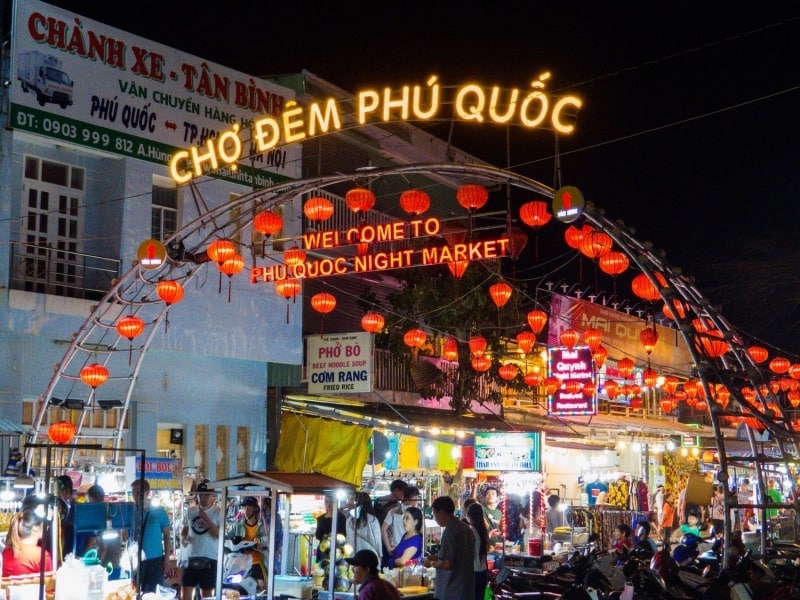 Phu Quoc Night Market is a vibrant and bustling place. You can experience the local food and culture here.
Food stalls sell local delicacies such as seafood, street food, and traditional Vietnamese dishes. If you're staying in An Thoi and want to go to the night market, rent a motorbike or take a taxi.
The drive to the night market is scenic, and you'll pass through lush forests and coastal roads.
>> Read more: Phu Quoc Nightlife: Must-Try Experiences for Indian Tourists in 2023
Go kayaking and canoeing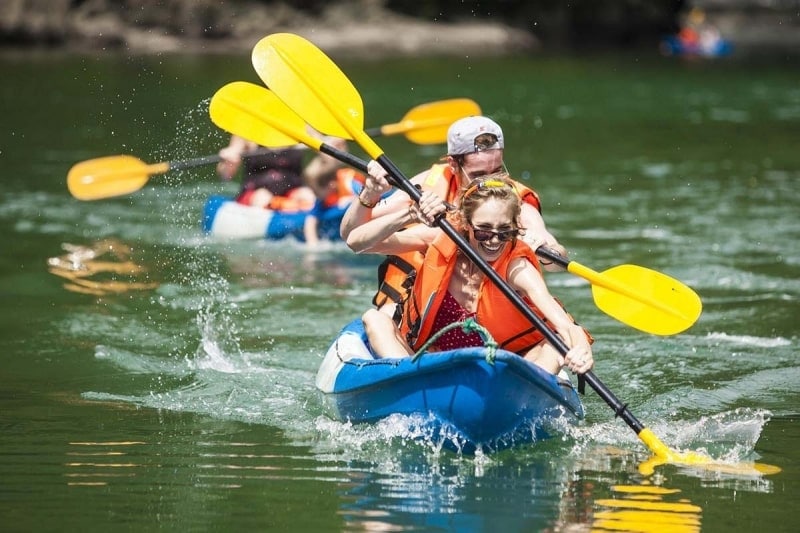 Kayaking and canoeing are popular water sports activities on this stunning island. You can rent a kayak/canoe and explore the hidden lagoons. It's a great way to take in the island's scenic splendor.
Many tour operators offer guided kayaking and canoeing tours. It's great to learn about the island's history and ecology.
Enjoy the fun of diving and snorkeling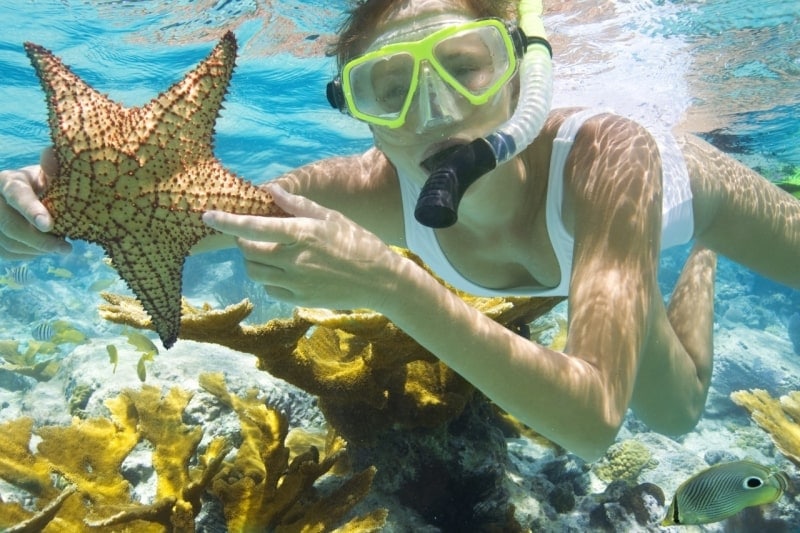 Phu Quoc Island is also home to some of Vietnam's most beautiful coral reefs.
If you are really into exploring the island's undersea world, consider diving and snorkeling. You can see various marine life, including colorful fish, sea turtles, and reef sharks.
Rent a boat to go fishing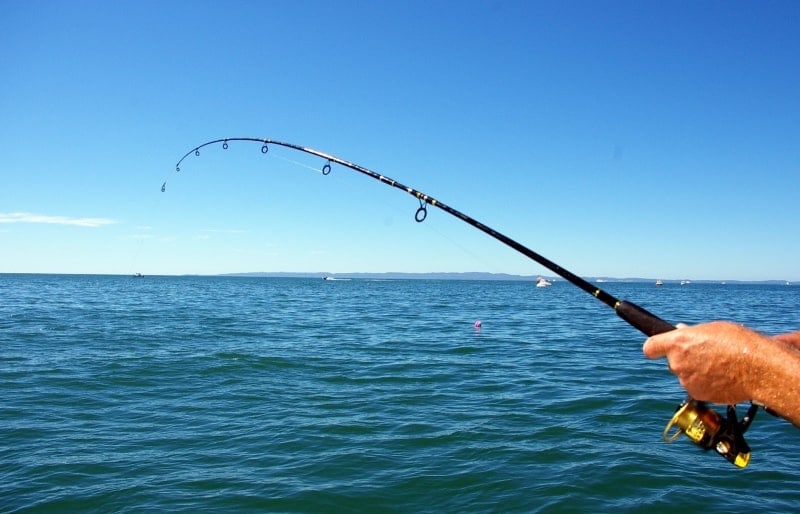 Consider a fishing charter if you want a more laid-back watersports activity. This destination is famous for its abundant marine life.
Explore Suoi Tranh Waterfall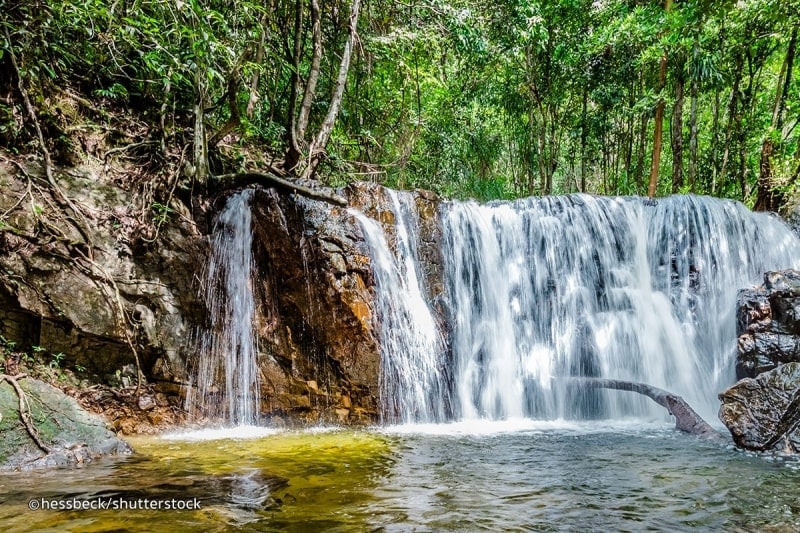 Suoi Tranh Waterfall is a hidden gem in Phu Quoc. It is in the Phu Quoc National Park, about 9 km from Duong Dong town.
You can see a dense jungle surrounding the waterfall. And the water flows down from the mountain to create a stunning natural pool.
The waterfall's summit offers a spectacular view of the surroundings. Alternatively, you can climb there to go swimming in the refreshing water.
Trek in Phu Quoc National Park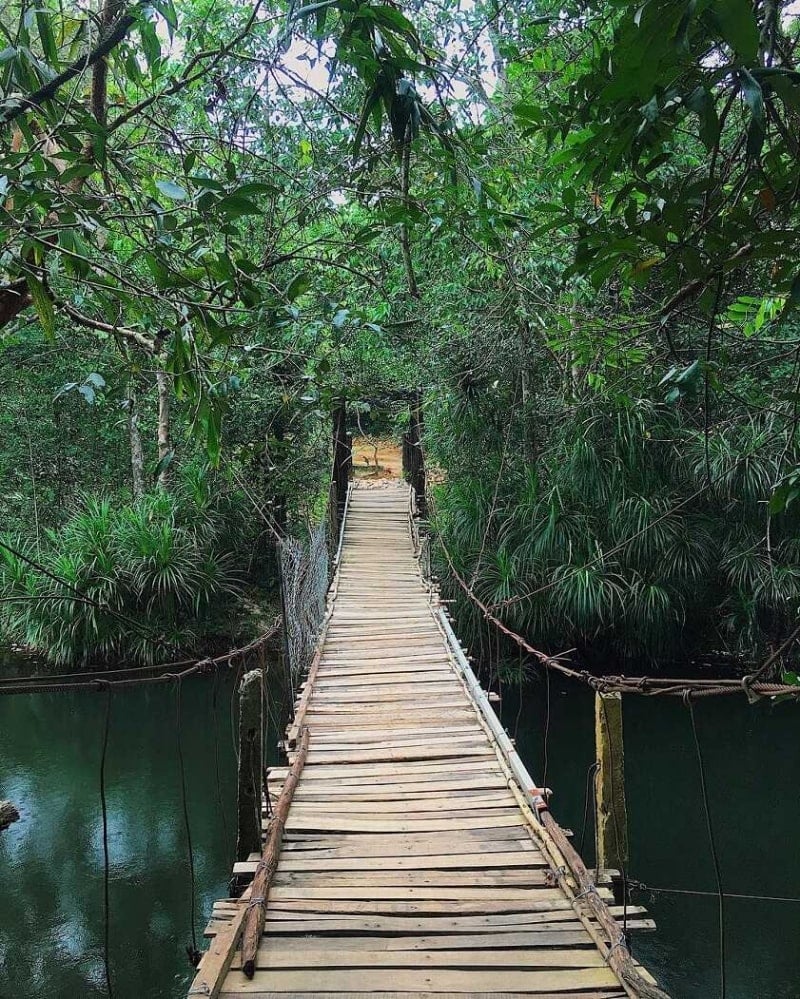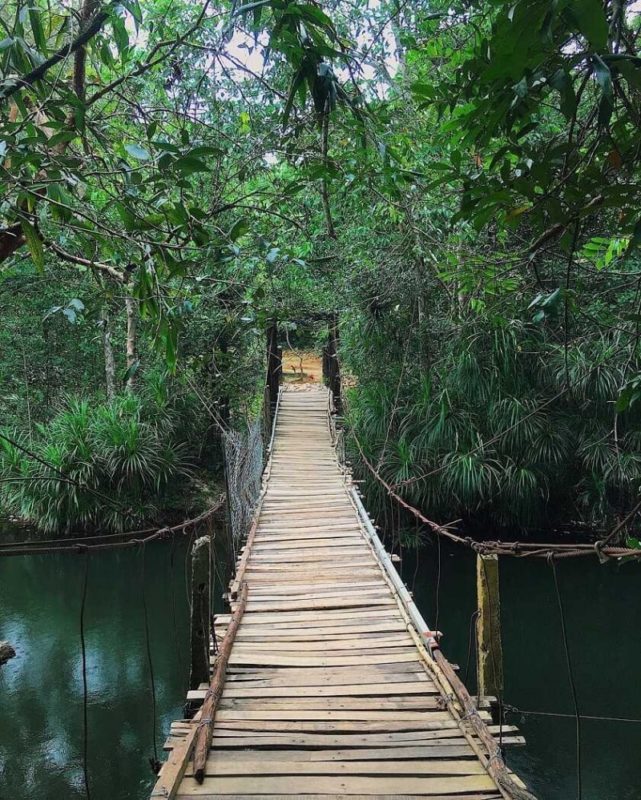 Are you a nature lover? Visiting Phu Quoc National Park when traveling to this beautiful island would be best. The park covers over half of this island. It is also home to several rare plants and animals.
You can take a trekking tour to explore the park and the diverse ecosystem. The trekking route is varied, from easy to challenging, so visitors can choose the one that suits their fitness level.
Enjoy your all day at Vinpearl Safari & Vinwonders Phu Quoc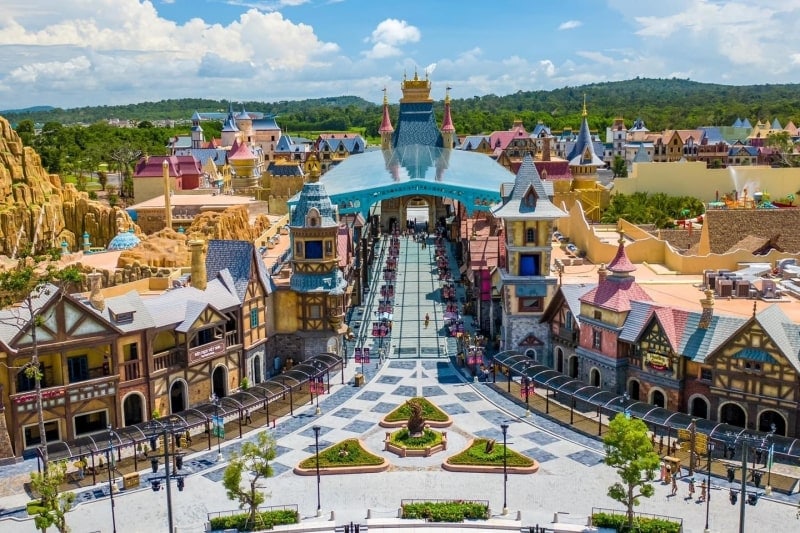 Vinpearl Safari and Vinwonders Phu Quoc are two amusement parks that offer endless entertainment for visitors of all ages.
Vinpearl Safari is where you can see many wild animals. The park has many exciting activities, such as animal shows and a petting zoo.
Vinwonders Phu Quoc, on the other hand, is a water and theme park that offers many thrilling rides and attractions. Visitors can enjoy the water slides, wave pools, and lazy rivers or try their luck at the game booths.
These two parks are perfect for families with children or anyone wanting fun.
Discover beautiful pagodas and mysterious prisons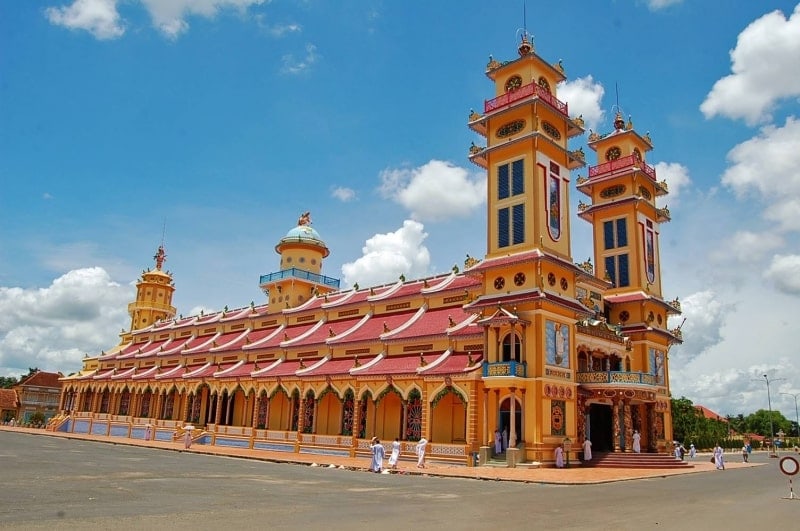 If you are a culture buff, then don't forget to make your way to Cao Dai Temple in Duong Dong Town and explore this stunning religion. It is one of the most interesting and intriguing religions in Southeast Asia, and still a secret for most people.
The Cao Dai Temple in Phu Quoc is much smaller than the larger one found in Tay Ninh, it still features a sense of calm and interesting rituals of the locals. You can join a daily worshipping ceremony took place from 6 AM to 12 PM.  Make sure you wear clothes properly.
Phu Quoc Prison is another tourist attraction that plays an important part in the island's history. Dating back to the late 1940s. The prison is now a museum displaying the authentic torture instruments, photographs and exhibits depicting horrible scenes.
The Bottom Line
Phu Quoc is a hidden gem that should be on your list of places to visit in Vietnam. With its natural beauty and range of activities, it has something for all visitors.
Whether you prefer to relax on the beach or seek adventure, this paradise will not disappoint. Therefore, ensure you add these activities to your itinerary when traveling to Phu Quoc for an unforgettable experience!
Have a nice trip to Vietnam!
RELATED ARTICLES