Nha Trang is a coastal city in the Khanh Hoa province of Vietnam. It's a famous tourist destination thanks to its beautiful beaches and natural scenery.
If you plan a trip to this city, you may wonder about things to do in Nha Trang. This article will show you the best activities during your journey.
Let's read and add these must-see sights and experiences to your itinerary!
Go snorkeling & scuba diving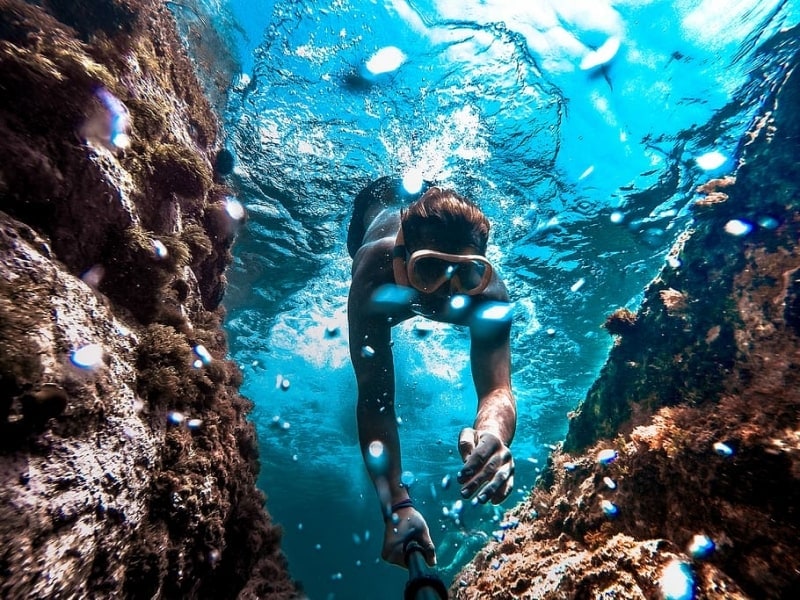 Nha Trang is home to some of Vietnam's most beautiful and diverse marine life. It's a perfect destination for snorkeling and scuba diving thanks to the ocean's clear waters.
The islands off the coast of the city are ideal for exploring the underwater world. They boast colorful coral reefs, exotic fish, and other sea creatures.
Go shopping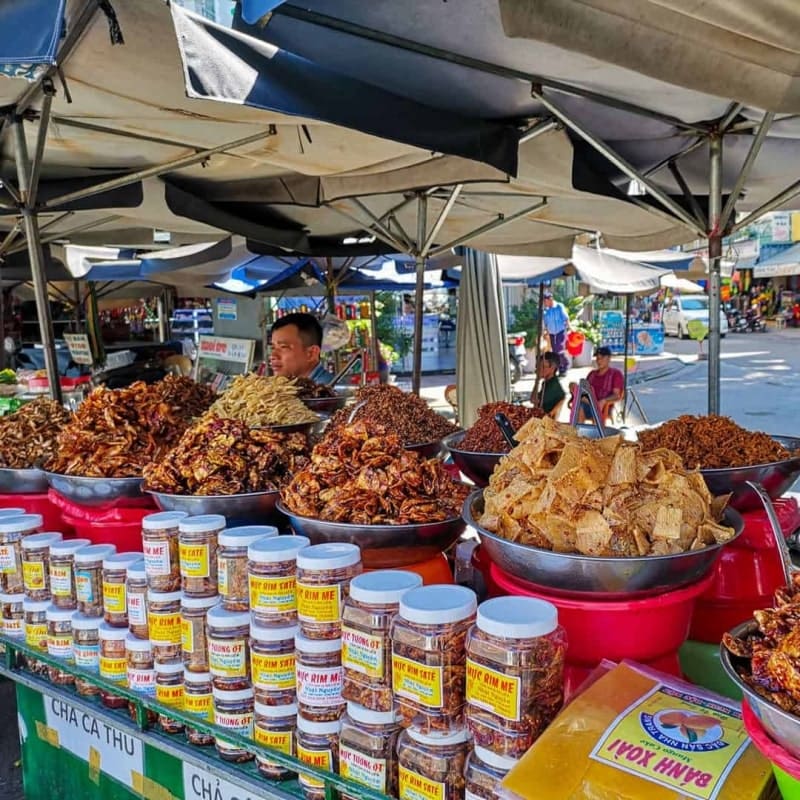 If you love shopping, Nha Trang has plenty of options. The city has a bustling local market. You can find everything from clothes to souvenirs here.
Dam Market is the most popular market in this city. It has over 2,000 stalls selling everything from fresh produce to handmade crafts.
If you're looking for more upscale shopping, you can visit Nha Trang Center, a modern shopping mall that houses international brands.
Swim & sunbathe on beaches
Nha Trang is famous for its beautiful beaches, with plenty to choose from.
The most famous one is Nha Trang Beach. It's a wonderful destination to swim in the turquoise water and sunbathe on the white sand.
You can do several beach activities, such as jet skiing, parasailing, and kayaking. If you want a more secluded beach experience, visit Bai Dai Beach, known for its pristine water and tranquility.
Soak at Thap Ba hot springs & mud baths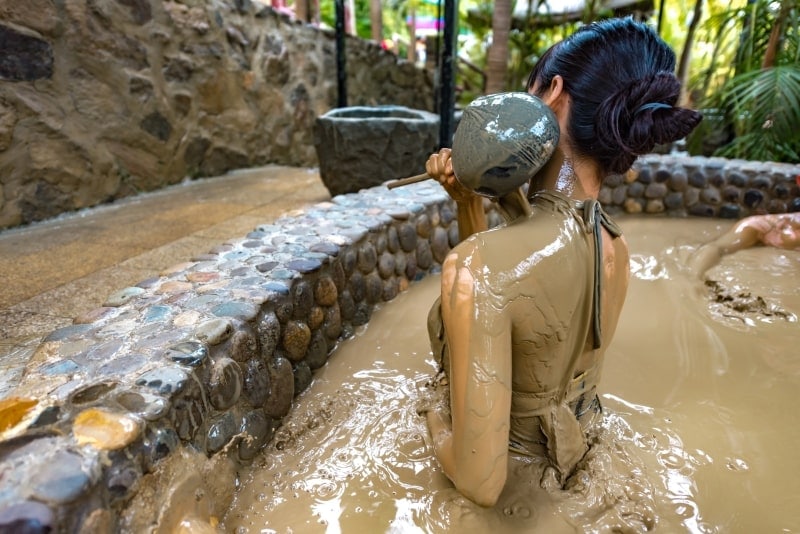 Thap Ba Hot Springs & Mud Baths is a unique attraction in this coastal city. You can relax and rejuvenate in the natural hot springs and mineral mud baths.
The hot springs have healing properties and help ease muscle tension and improve circulation. The mud baths also have skin benefits, leaving your skin glowing and refreshed.
Go for a sail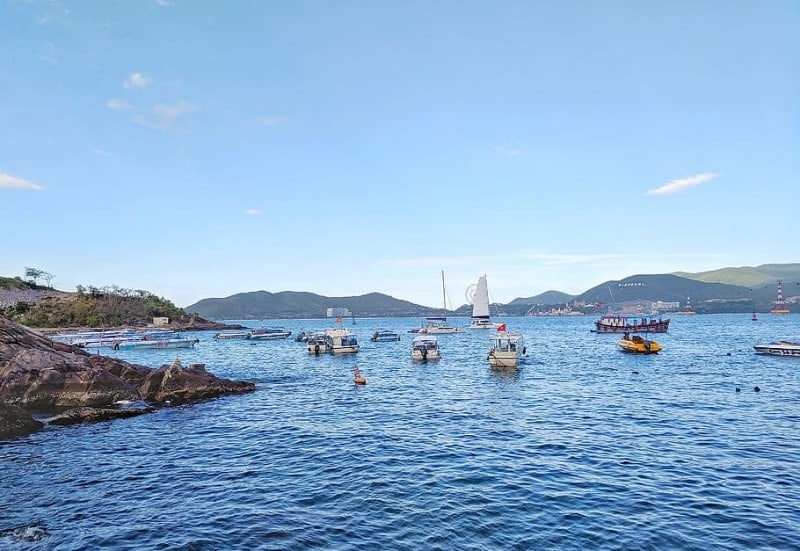 If you want a relaxing experience, you can sail on one of the traditional Vietnamese boats that dot the bay.
This way, you can explore the bay leisurely. Besides, it's a great chance to take in the sights and sounds of the surrounding environment.
Alternatively, you can opt for a sunset cruise. This unforgettable experience lets you watch the sun slowly dip below the horizon, casting a warm glow over the entire bay.
As you enjoy this mesmerizing spectacle, you can sip on a delicious cocktail and revel in the beauty of this incredible destination.
Trek to the waterfalls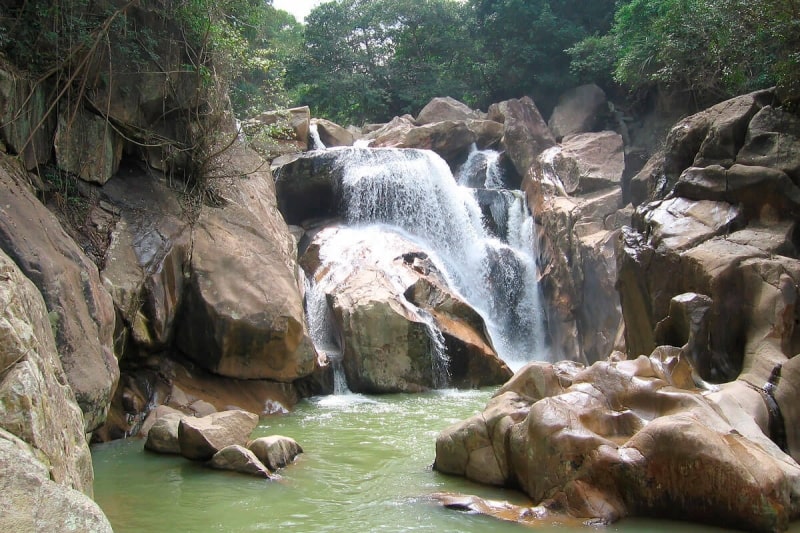 If you are really into a more challenging adventure, it's a good idea to trek to the beautiful waterfalls in Nha Trang.
Ba Ho Waterfalls is a highly recommended destination for trekking. Here, you can hike through lush forests and discover hidden natural pools to take a refreshing swim.
The trek is an experience, as the sights and sounds of nature surround you. Moreover, the views along the way are breathtaking.
Another option for waterfall enthusiasts is Yang Bay Waterfalls, surrounded by a stunning landscape and offers a peaceful environment.
You can enjoy various activities, such as hiking and swimming here. You can try rock climbing if you're feeling adventurous.
The waterfalls are also an excellent destination for family picnics. Furthermore, there are plenty of opportunities for taking beautiful photographs.
Visit Nha Trang Cathedral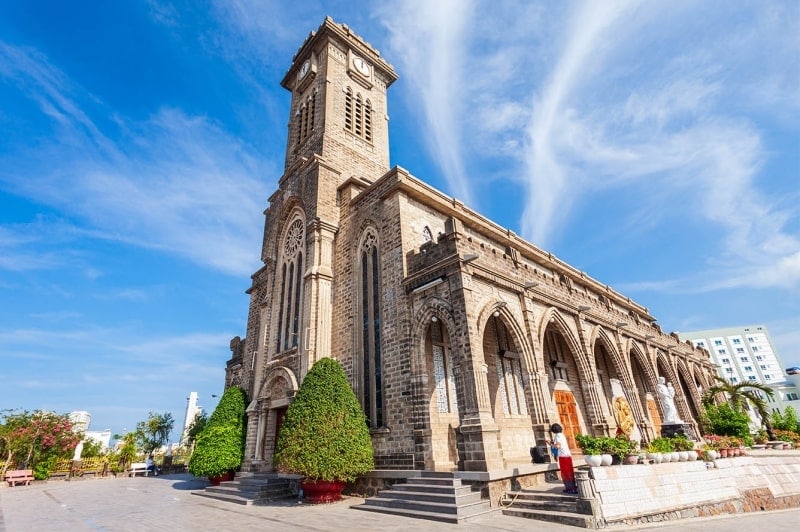 Nha Trang Cathedral, also called the Christ the King Cathedral, is in the city's heart. This Catholic Church was constructed in the late nineteenth century during the French colonial period.
It is a perfect place to visit if you love exploring the city's religious and architectural history. You will surely be impressed by its elaborate architecture, stained glass windows, and imposing bell tower.
>> Read more: Top 10 Best Places to visit in Nha Trang for Indian Tourist in 2023
Visit Po Nagar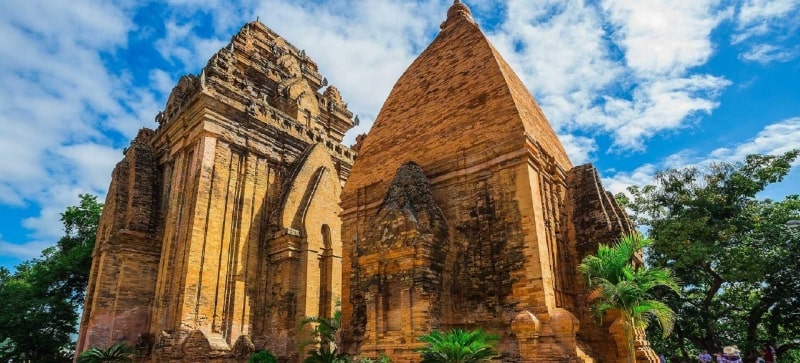 Po Nagar is a historical site on a hill overlooking the Cai River. It is a complex of Cham temples that have been around since the seventh century.
The temples are dedicated to the goddess Po Nagar, who taught weaving and agriculture to the Cham people.
The location provides a window into the city's rich cultural legacy and is an excellent resource for learning about the Cham civilization.
Visit a fishing village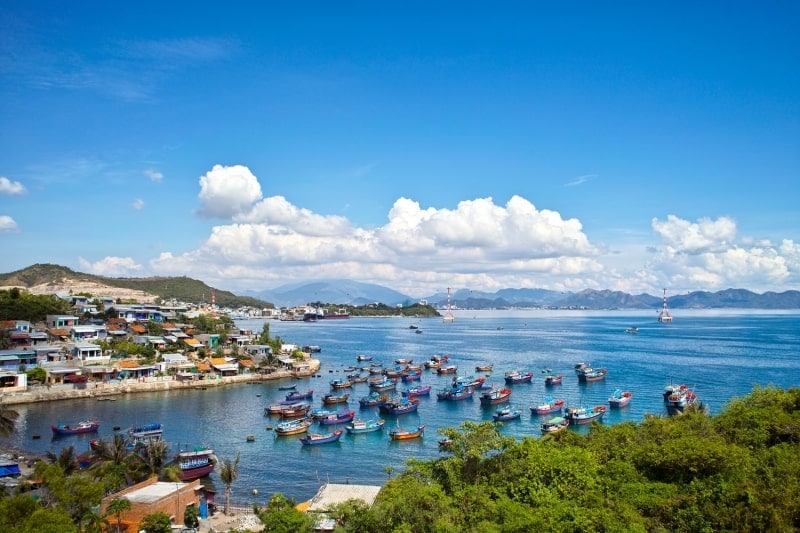 Nha Trang is also a fishing city, and you can explore the local fishing communities by visiting one of the fishing villages.
These villages are along the coast. They offer a unique glimpse into the fishermen's daily lives.
You can watch them go about their daily routines, repair their nets, or return from a fishing trip. You can also sample some of the fresh seafood caught by the villagers.
Discover local religious life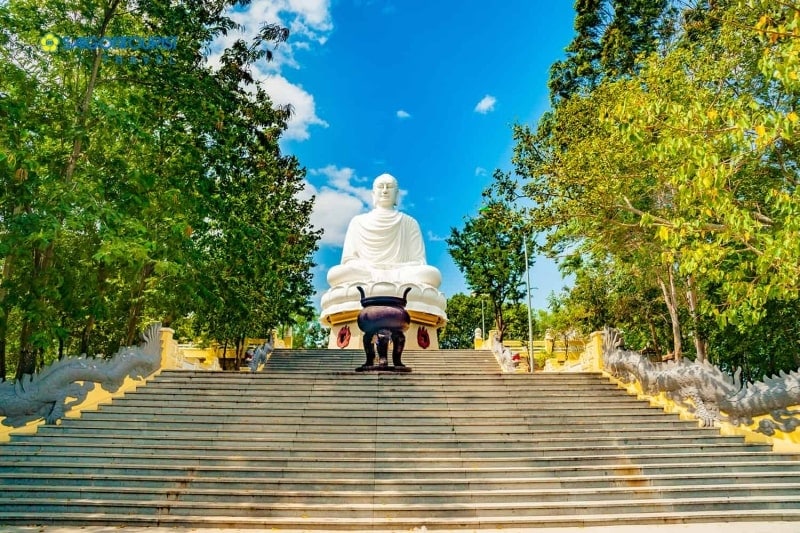 Nha Trang has a diverse population, and you can explore their religious beliefs by visiting the local temples and pagodas. The city has numerous temples and pagodas, each with unique architecture and beliefs.
Some popular ones include the Long Son Pagoda, the Dien Khanh Citadel, and the Ba Ho Waterfall. These places offer a glimpse into the local religious life and beliefs of the people of Nha Trang.
The Bottom Line
Nha Trang is a beautiful city with plenty to offer travelers who love outdoor activities and sightseeing.
Whether you want to explore the countryside, dive into the clear waters, or relax on the beach, this coastal city can satisfy your taste.
Wait no longer! Pack your bags and prepare for an unforgettable adventure in this stunning destination with our Vietnam tour packages!
RELATED ARTICLES