When you come to the beautiful island of Phu Quoc, don't miss the opportunities to enjoy the captivating activities of Phu Quoc nightlife. Beyond the clear sea with white sand coastlines, Phu Quoc is renowned for its unique cuisine, traditional entertainment, and luxury games at night.
Are you feeling excited about the nightlife on Phu Quoc Island? Let's delve into the details of the must-try experiences in Phu Quoc at night for Indian tourists in 2023.
Drink a Cocktail at Bars and Nightclubs
Explore the vibrant nightlife in Phu Quoc island, and take a chance to drink a special cocktail in charming bars.
Coco Bar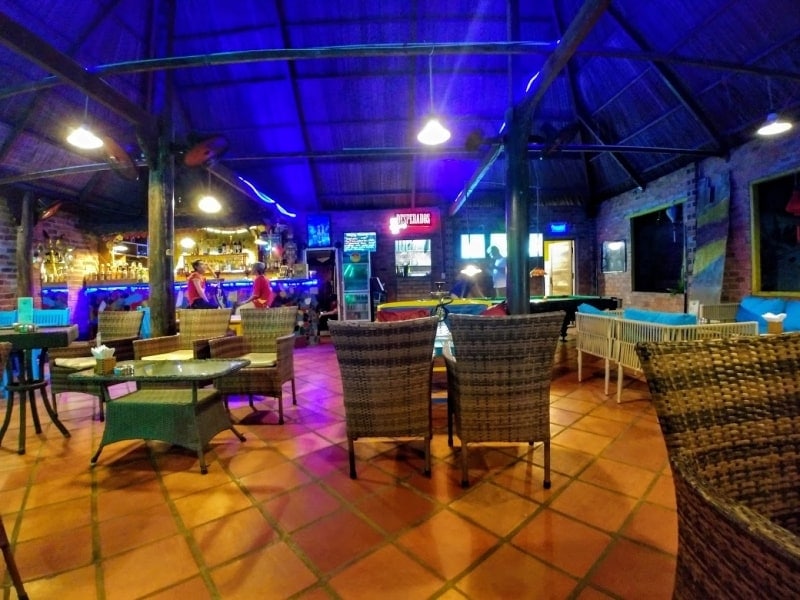 Coca Bar is a bistrot with 100% homemade food, cocktails and homemade rums. Not intense music with EDM, Coco Bar offers a relaxing and chill space with classic Jazz melodies and a rich selection of cocktails.
Coming here, you should try the homemade rum – distilled from fresh tropical fruits such as coconut, pineapple, watermelon, passion fruit, mango, and ginger. With a fantastic location at the coastline, Coca Bar is an ideal place for Indian tourists to grab a drink and dine at reasonable prices.
Address: 118/3 Tran Hung Dao Street, Duong To, Phu Quoc (near the sea)
Opening hours: 01:00 PM – 12:00 AM (check the bar's opening time in advance; it can close in the rainy season)
Rory's Beach Bar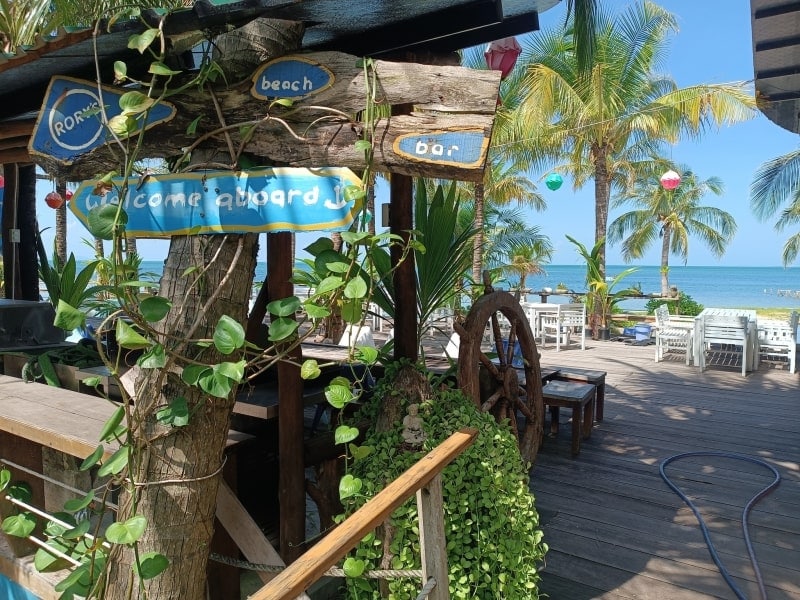 Rory's beach bar is a must-visit in Phu Quoc at night. Two Australians opened this bar, so many drinks, cocktails, wine, or foods are toward Western cuisine.
Many Indian tourists love Rory's beach bar because it is located right next to the sea. The airy and spacious bar with friendly staff will make your time enjoyable.
Address: Group 3, Cay Sao, Phu Quoc (near the sea)
Opening hours: 09:00 AM – 02:00 AM (check the bar's opening time in advance; it can close in the rainy season)
Bittersweet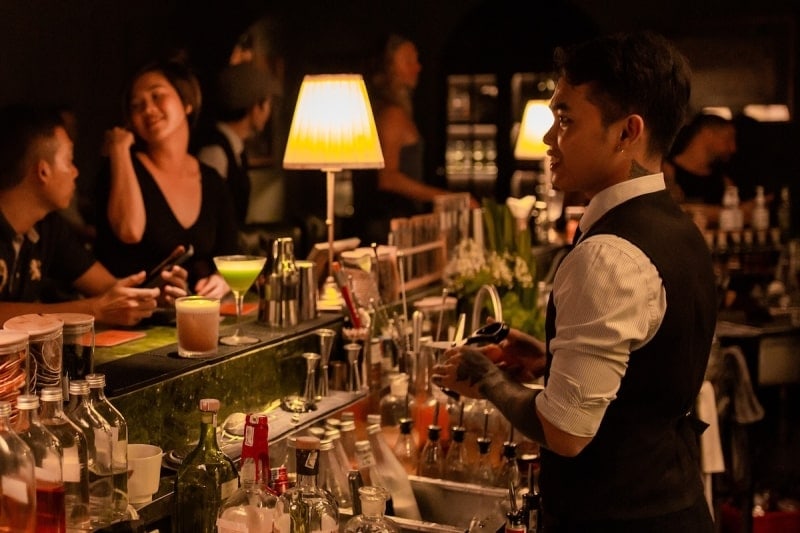 Have you ever found yourself in a dilemma when choosing a cocktail at a bar? It's a common experience, even for wine connoisseurs, to feel uncertain about selecting the perfect drink in an unfamiliar bar.
However, when you visit Bittersweet Bar, there's no need to worry because they don't have a fixed menu. Instead, you tell the bartender your preferences, and they will craft a unique cocktail just for you. It is one of the delightful aspects of Bittersweet.
On Tripadvisor, Bittersweet has garnered numerous positive reviews from tourists worldwide for its exceptional service, reasonable prices, and cozy atmosphere.
Address: Opposite Salinda Resort, 185 Tran Hung Dao Street, Cua Lap, Phu Quoc
Opening hours: 06:00 PM – 01:00 AM daily
INK 360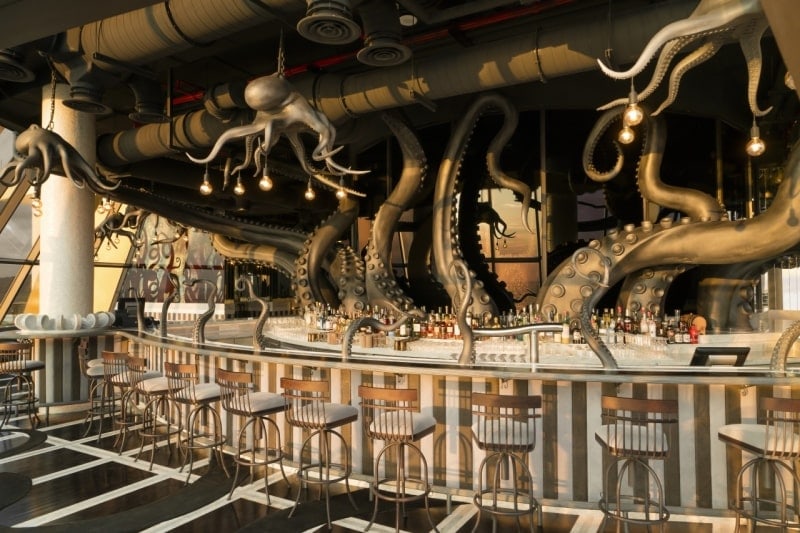 Rock your night at the highest bar in Phu Quoc – INK 360. The sky bar is always a great place to watch a splendid panorama of Phu Quoc nightlife and sip signature cocktails.
Dancing to captivating music and mingling with new friends will undoubtedly create memorable experiences for you at INK 360.
Address: Level 19th, InterContinental Phu Quoc Long Beach Resort, Phu Quoc
Opening hours: 05:00 PM – 12:00 AM daily
Happy Buddha Club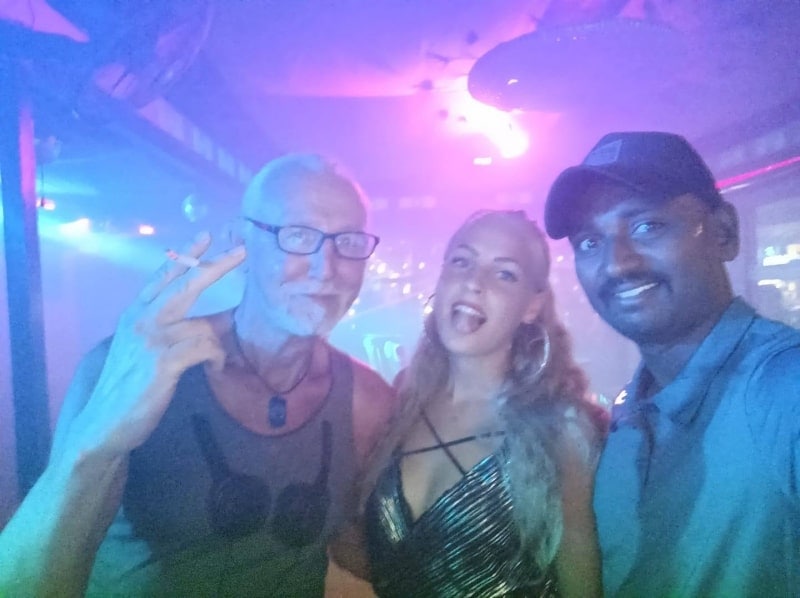 If you love electronic music, head to the Happy Buddha Club! This bar is Phu Quoc's premiere electronic music club and was opened by a German in 2012.
Nestled on the creative, open-air rooftop terrace, Happy Buddha Club only opens on Saturdays. Still, it gets packed with locals and travellers thanks to its free entry, unique cocktails with affordable prices, and spacious place to dance to the finest electronic music around.
Address: 127B, Tran Hung Dao Street, Duong Dong Town, Phu Quoc
Opening hours: Only Saturday (09:00 PM – 04:00 AM)
Try Your Luck at Phu Quoc Casino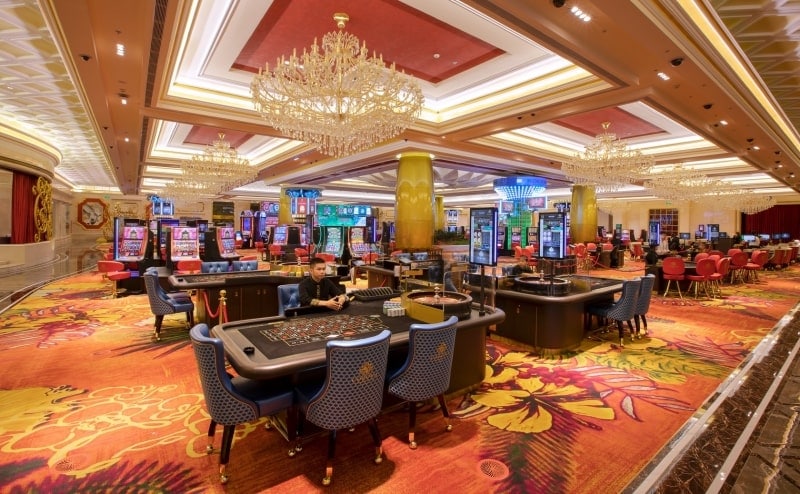 Casino Phu Quoc is the first casino in Vietnam and is considered one of the top-rated casinos in Asia. It provides high-class facilities with gambling activities to meet all the entertainment demands of tourists.
In Casino Phu Quoc, there are 1,000 slot machines, 100 gaming tables, 125 Stadium Novo Unity II Multigame Stations and 32 Fusion Roulette machines.
Address: Bai Dai area, Ganh Dau commune, Phu Quoc
Opening hours: 24 hours every day
Website: https://casinocorona.vn
Indian tourists want to try their luck at Casino Phu Quoc; take note of the entry requirements for foreigners:
Aged 18 years or older
Present your passport for membership registration (for new members)
Dress politely (do not wear tank tops, swimwear, pajamas, or clothing with offensive letters/patterns)
Watch Phu Quoc Water Puppet Show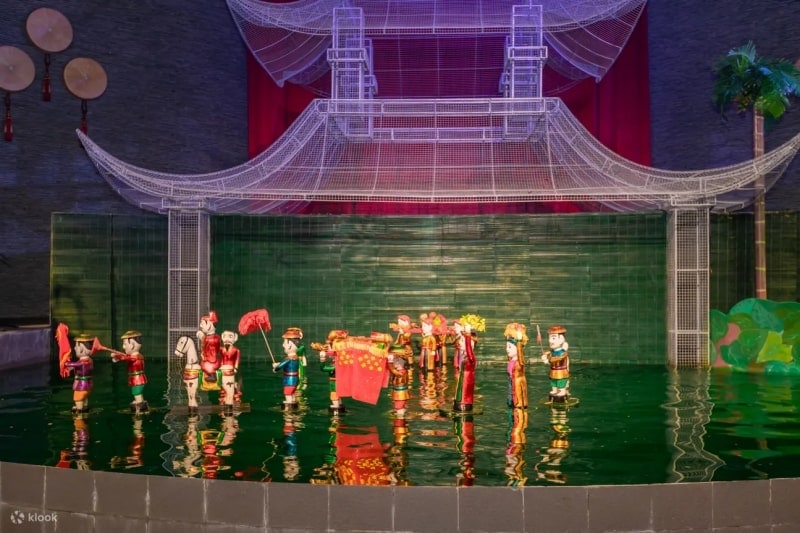 Advice of worldwide tourists on Tripadvisor for people visiting Phu Quoc? It is "You must watch Phu Quoc Water Puppet Show."
The Water Puppet Show is a celebrated art form in Vietnam, offering a fascinating lens into the local culture. Artisans will control the intricate puppets underwater to tell the legendary Vietnamese stories and lively melodies of traditional instruments, tourists will enjoy a traditional tea ceremony, then can dress up in traditional Vietnamese dress – Ao Dai and take beautiful photos with a background of ancient Vietnam.
The theatre offers you three types of tickets:
Lite ticket: show only (Adult 300,000 VND, Kid: 150,000 VND)
Standard ticket: dinner & show (Adult 950,000 VND, Kid: 500,000 VND)
Premium ticket: dinner & show, VIP seat, a glass of wine (Adult 1,200,000 VND, Kid: 500,000 VND)
Phu Quoc Water puppet show:
Take a Tour at Night Markets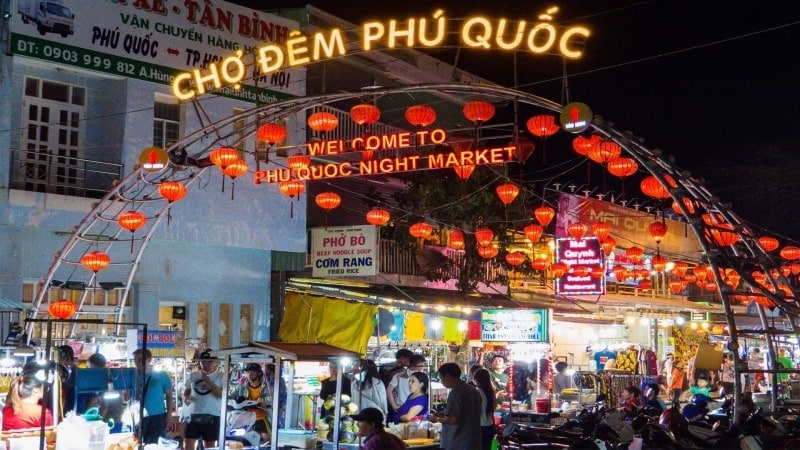 Phu Quoc is a dining and shopping paradise with bustling night markets. In the night market, there are more than 100 shops and stalls divided into two areas:
Area 1: food stalls selling seafood, snacks, specialties, and dried foods to take home as gifts (fish sauce, sim wine, dried seafood). You can eat fresh and delicious foods at affordable prices in the night market.
Area 2: stalls of souvenirs, handcrafts, and Phu Quoc pearls. Night markets in Phu Quoc also offer a wide selection of souvenirs for you to choose from. The most famous being the Phu Quoc pearls!
Below are the famous night markets you can visit in Phu Quoc
Phu Quoc Night Market
Address: No.6 Bach Dang Street, Duong Dong Town, Phu Quoc
Opening hours: 06:00 PM – 11:30 PM daily
Phu Quoc Night Market is the busiest market in Phu Quoc.
Dinh Cau Night Market
Address: Vo Thi Sau Street, Quarter 2, Phu Quoc
Opening hours: 05:00 PM – 11:00 PM
This market has reasonable prices and friendly sellers
Bach Dang Night Market
Address: Duong Dong Town, Phu Quoc, Kien Giang, Vietnam
Opening hours: 03:00 PM – 11:00 PM
Bach Dang market is a new eating and shopping destination.
Stroll on Phu Quoc Beaches at Night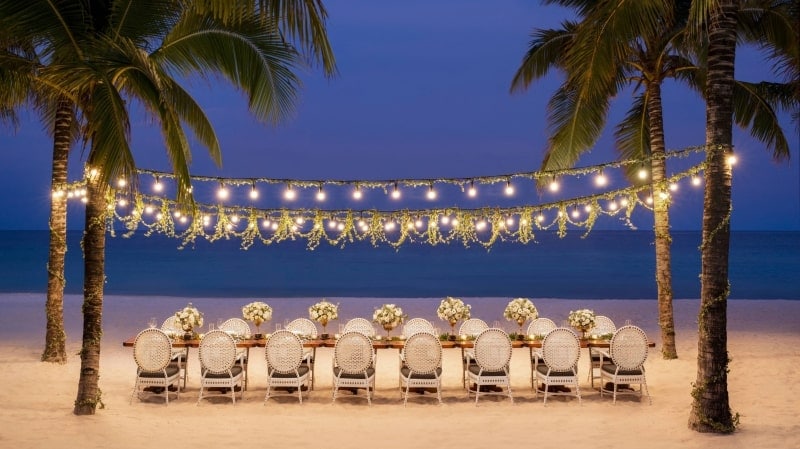 If you seek tranquillity, strolling along the coastline is a beautiful experience. As you admire the beauty of nature, feel the cool sea breeze, and enjoy the rustic charm of the beach, you'll find respite from the demands of a bustling life.
Walking on spectacular beaches such as Khem Beach or Ong Lang Beach, you will feel remarkable serenity in Phu Quoc at night.
Wander Around Grand World Walking Street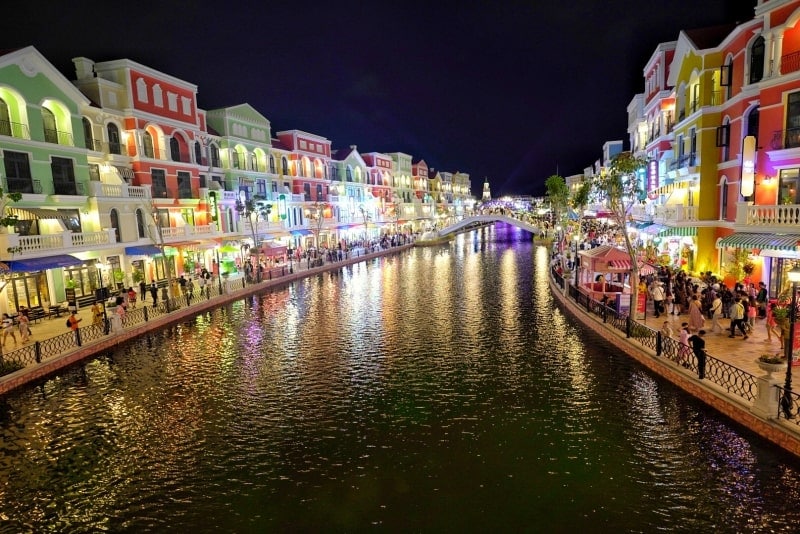 Known as the "miniature Venice town" of Vietnam, Grand World tops the nighttime attractions for Indian tourists visiting Phu Quoc. The walking street in Grand World is gorgeous, with colourful rows of houses, a well-paved modern road, and meandering small rivers between the alleys, all creating an enchanting atmosphere reminiscent of the picturesque canals of Venice, Italy.
You will be surprised by captivating architecture and beautiful sceneries, so make sure your phone is full of charge to take stunning photos. In addition, Grand World is full of bustling activities and endless entertainment, such as dining at a top-rated restaurant, shopping at clothes stores or participating in music events.
>> Read more: 13 Best Things To Do In Phu Quoc For Indian Tourists: A Journey Through The Island
Experience the Night Squid Fishing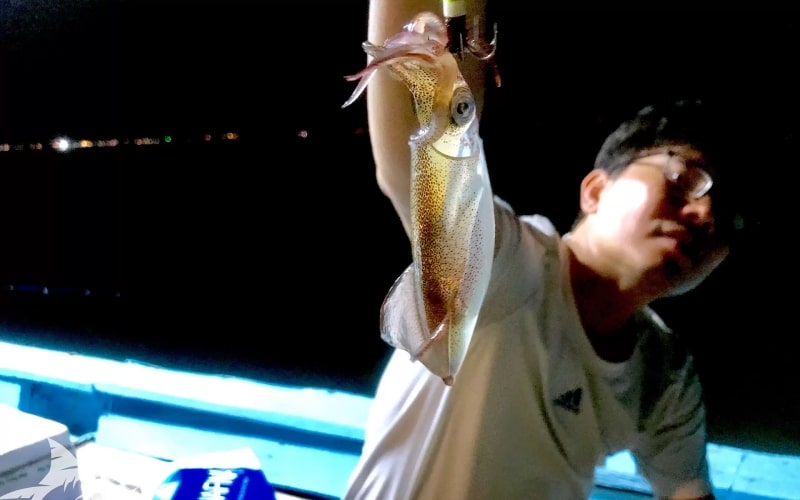 What is the thing to do next in Phu Quoc at night? Night squid fishing is a great choice. You can challenge yourself to fish squid at night on Phu Quoc Island. It will bring you unforgettable memories and help you learn more about the lives of local fishermen.
Night squid fishing boats in Phu Quoc usually depart at 05:00 PM – 10:00 PM daily. It is when squid are most likely to bite because they need food. You should book a package including this service for your safe and enjoyable experiences in fishing squids. Contact us to get detailed instructions!
Conclusion
The Phu Quoc nightlife is vibrant and alluring, offering multiple entertainment options to cater to various ages and preferences. Now you know all the things to do in Phu Quoc at night, it's time to turn your plans into reality. Call us, and we'll provide you with the best offers and assistance to ensure an unforgettable trip to Vietnam!
RELATED ARTICLES