Apart from a plethora of boutique hotels and luxurious resorts, Sapa boasts a wide range of authentic homestays for those traveling on the cheap. Staying in traditional homestays with friendly locals is a new experience which can't be found in usual hotels or resorts. Immerse in the colorful culture, interact with kind-hearted locals and be a part of their daily life are some nice memories you may get while staying at homestays. Check out the full list of best Sapa homestays, Vietnam for multiple options of accommodation in this idyllic town.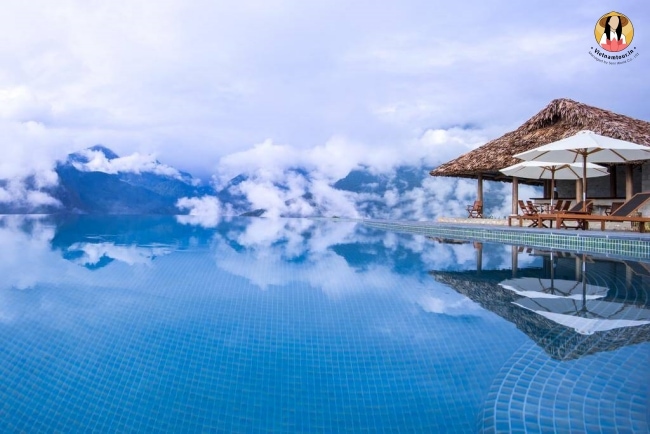 Topas Ecolodge Sapa
Topas Ecolodge Sapa is a unique lodge in Sapa located in the hilltop overlooking the valleys of the Hoang Lien National Park. The Ecolodge was once recommended by National Geographic Travel in 2017. It boasts 33 rustic chalet-style mountaintop bungalows featuring private bathrooms and a private balcony from where you can immerse in Instagram-worthy views of majestic mountains and exotic valleys dotted with hill tribe villages.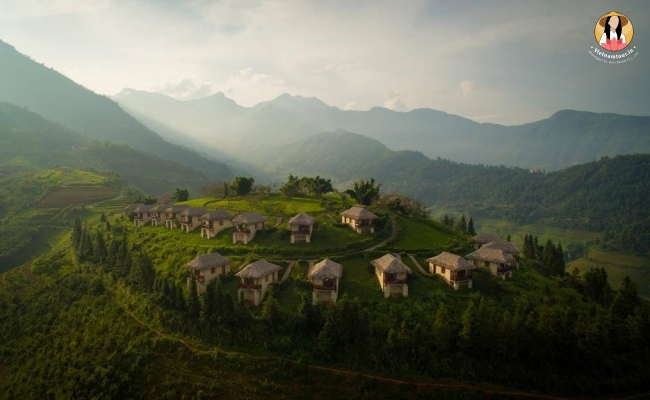 The interior is simple yet incredibly inviting. There is no TV or other entertainment; wifi is only available in public area, no wifi in bungalows. Not only a perfect place to delve into the stunning scenery of Northwest Vietnam, but the lodge is also awesome to enjoy other active activities including trekking and mountain biking.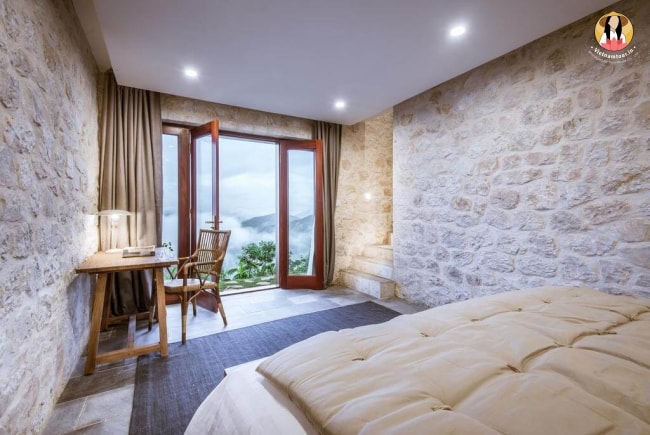 Little View Homestay
Little View Homestay is a charming property thanks to its convenient location right in the heart of Sapa Town. From the homestay, you can easily make your way to some interesting attractions including Sapa Central, Sapa Lake or Sapa Church which can be reached within walking distance. The property features all about an authentic homestay from local organic food, mountain view guest rooms, transportation service, waiting room, a garden, luggage stores, free Wifi to various activities such as trekking tours around hill tribe villages, hiking, biking and more. It's not just a stay, it's an experience.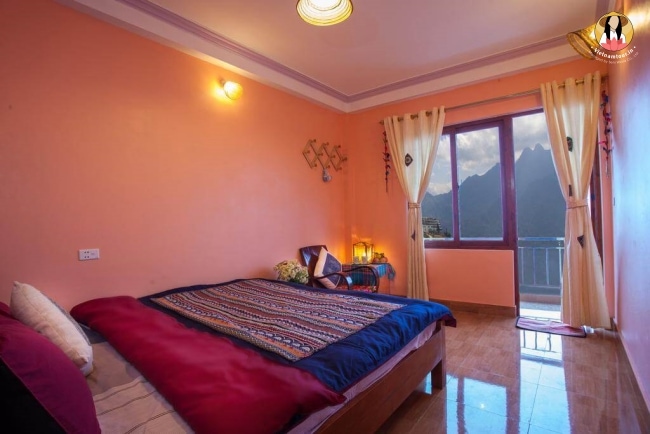 Sapa Heavenly Homestay
One of the most striking features of Sapa Heavenly Homestay is its convenient location. Set amidst the beautiful rice fields, the homestay offers you a special chance to stay close to a rural village in Northern Vietnam and revel into the colorful local culture. The homestay provides you with all aspects of your stay to make it as much comfortable as possible: fresh authentic food, local experience with guided tours around the area and further afield.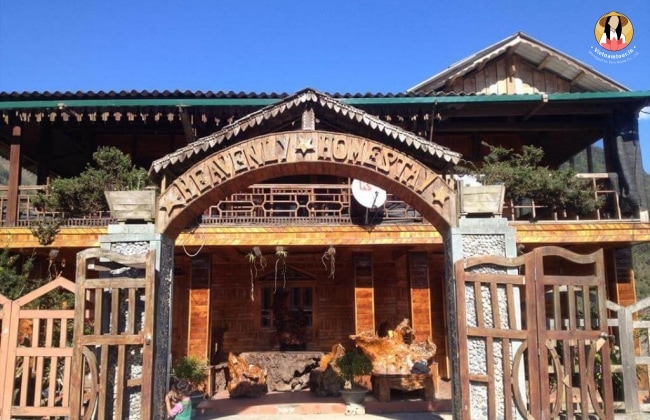 During your stay, you can get involved with the local community with some fun activities from planting vegetables, cultivating rice, having a delightful campfire, eating BBQ to teaching English to the local children. It will be an experience for a lifetime.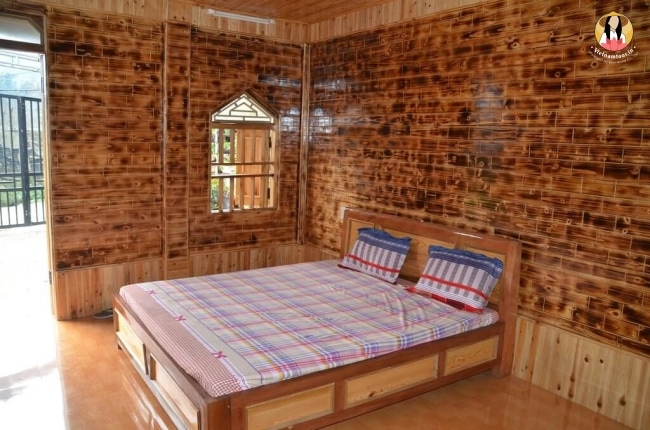 VietTrekking Homestay
With no doubt, VietTrekking Homestay is an incredible place to live in the paradise of Sapa clouds. On the way to end of Hoang Lien Road, you will easily spot the castle in the cloud located separately from the downtown noise. Featuring 6 rooms, 4 single rooms, one double room and one dorm, this lovely homestay caters to any kinds of travelers from backpackers, honeymooners, families or adventurers. You can get some Instagram-worthy pictures even without leaving your room. What makes it a special one is properly it postcard-perfect coffee shop with incredible mountain views making your stay mesmerizing in every single minute.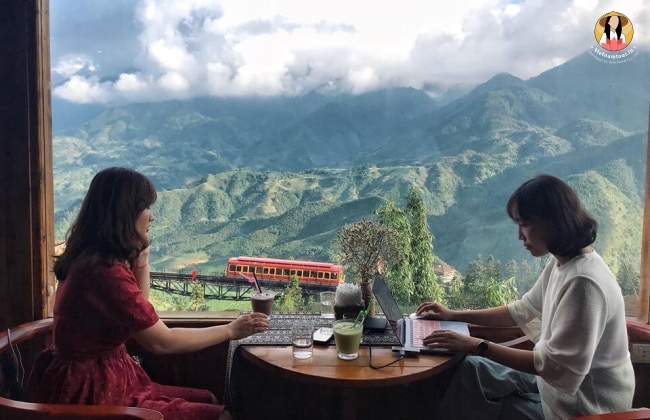 Gem Valley Sapa
As the name suggests, Gem Valley Sapa is definitely a gem of Sapa, a nice homestay and also a beautiful art gallery, a café and restaurant. Staying at the little homestay is an interesting exploration itself. Nestled in the beautiful village of Cat Cat, around 3 kilometers from Sapa town, Gem Valley Sapa offers great accommodation to relax, experience and explore the city's attractions. During your stay, you can admire a collection of art paintings at the art gallery or lounge at its mountain-view café, get a full taste of nature or relish some fabulous home-cooked dishes. If you're looking for a convenient and comfortable homestay, make Gem Valley Sapa your home away from home.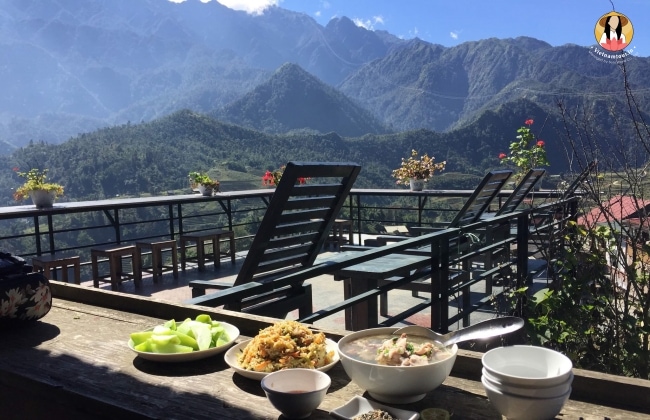 Phori's House
Peacefully located at Ta Van Village, Phori's House is a simple yet nice homestay with delicately crafted wooden furnishings.  It boasts 5 rooms featuring thoughtful touches and well-equipped with a refrigerator, microwave, dishwasher, coffee/tea maker. The well-prepared kitchen is a nice place to cook your own meals with fresh ingredients taken from the organic vegetable garden. With the perfect location, the property is suitable for both relaxing or exploring. You can enjoy a fantastic walk into the village or simply indulge yourself at the on-site spa with a relaxing massage. It's your choice.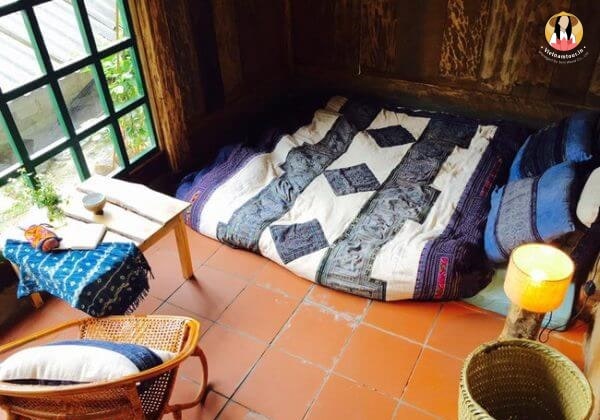 Got your choice yet? If not, no worries, check out further VNIN's Sapa Travel Guide or Sapa Hotels and Resorts, you'll find an ideal place for your dream stay in Sapa.

RELATED ARTICLES