Nestled in the lush greenery and majestic mountains, Sapa is a haven of breathtaking natural beauty, intriguing ethnic culture and a wide range of adventurous activities. It's also a hub for an abundance of accommodations catering to any style from budget hotels to luxury resorts. Here is the list of best places to stay in Sapa Vietnam highly recommended by TripAdvisor and tourists.
BB Sapa Resort & Spa
BB Sapa Resort & Spa is unique 4- star hotel opened in 1998. Set in one of the most beautiful and secluded places in Northern Vietnam, this traditional mountain lodge offers tourists a comfortable stay with its fully equipped rooms, excellent facilities, and services. Its spacious spa area, the idyllic Ta Fin Bar or the cozy Ta Van restaurant are some perfect places to feel a full sense of relaxation after a day of adventure. The hotel also offers Sapa Express Train service from and to Hanoi which brings tourists a unique overnight train experience through Vietnam's greenery. Other services from package tours to Victoria Kid's Club make the hotel a perfect place for family holidays.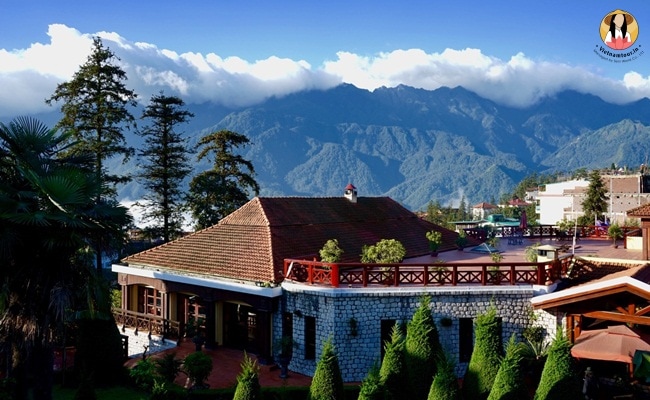 Hotel de la Coupole – MGallery by Sofitel
Hotel de la Coupole – MGallery by Sofitel is a masterpiece designed by a well-known resort designer – Bill Bensley with a harmonious blend of local culture, the sophistication of haute couture in French Indochine era and the essence of mountainous landscapes. Featuring 249 luxurious rooms and suites, exceptional dining venues, a luxurious spa, and fully equipped facilities, Hôtel de la Coupole is an impeccable hideaway boasting unrivaled views of Sapa Valley and the breathtakingly beautiful rice terraces.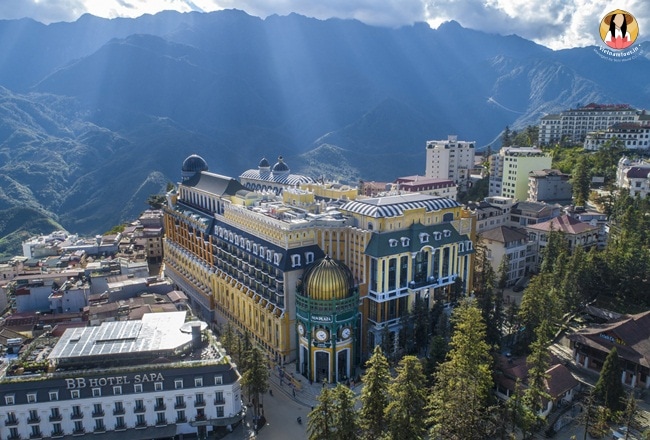 As the new icon of Sapa, Hotel de la Coupole is no doubt one of the best hotels to stay in Sapa Vietnam which offers a selection of exceptional services and stunning facilities from the all-day dining restaurant Chic, Absinthe lounge, a heated pool La Grand Bassin, the signature Cacao café or Nuages Spa.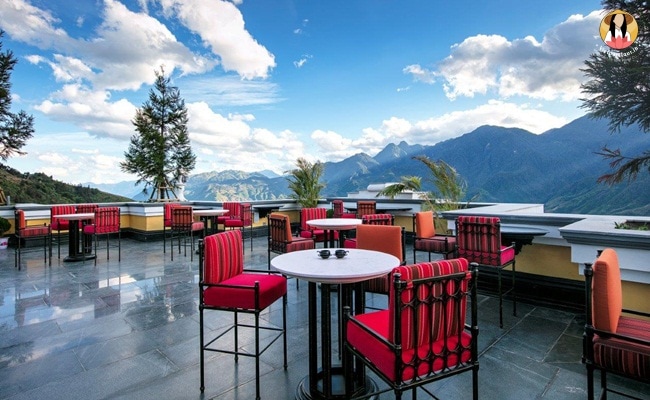 This idyllic hotel also offers a special chance for tourists to explore the timeless charm and natural beauty of Sapa in a unique way- via an incredible Muong Hoa Valley Train which connects the hotel to the cable car station to the famous Fansipan peak.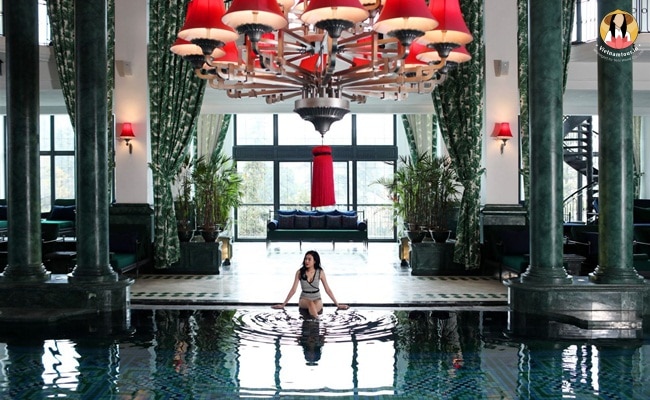 Silk Path Grand Resort & Spa Sapa
Sit peacefully on a picturesque hill, Silk Path Grand Resort & Spa Sapa is one of the best hotels to stay in Sapa which offer a stunning view of exotic Hoang Lien Son Mountain Range and verdant valleys. Located quite close to Sapa City Center, Silk Path Grand Resort & Spa Sapa is a delightful place to make the most of the enticing things that the city has to offer.
Silk Path Grand Resort & Spa Sapa features French Indochina architecture in combination with the unique local style. The resort comes with an incredibly airy space, a beautiful collection of tribal textiles, traditional accessories and lovely handcrafted furnishings.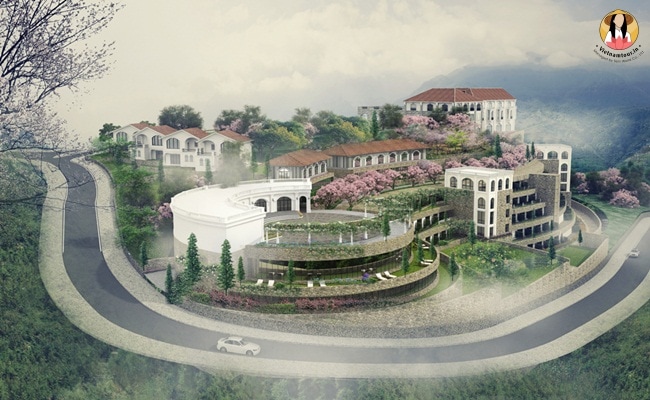 All the carefully appointed rooms are fully equipped with high-end amenities, a private balcony, and minibar, some of them feature a separate seating or terrace. To bring the highest degree of comfort and convenience, the resort offers a number of entertainment facilities from badminton court, dart board to indoor heated pool or relaxing spa. This resort is not only a good place to start your day but also perfect to relax after a day out in the mountains.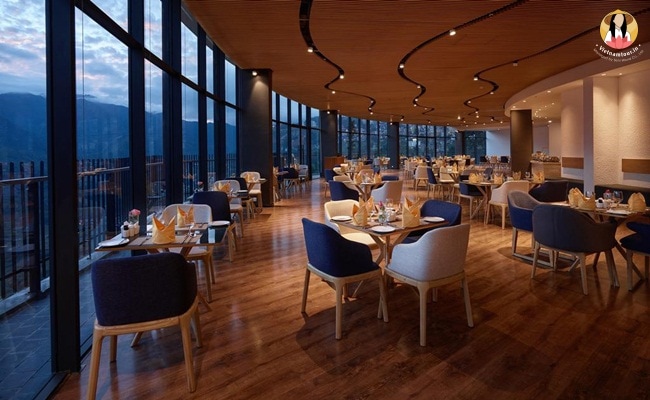 Sapa Jade Hill Resort & Spa
Conveniently located in Lao Chai Ta Van- one of the most famous tourist attractions among adventurers, the Sapa Jade Hill Resort is a unique option if you're still wondering where is the best place to stay in Sapa. In addition, located about a 20-minute walk from town, the resort is a stunning place to uncover the lively city of Sapa. All the comfortable rooms are fully equipped with free Wifi, 24-hour room service and fireplace to ensure the greatest comfort for guests.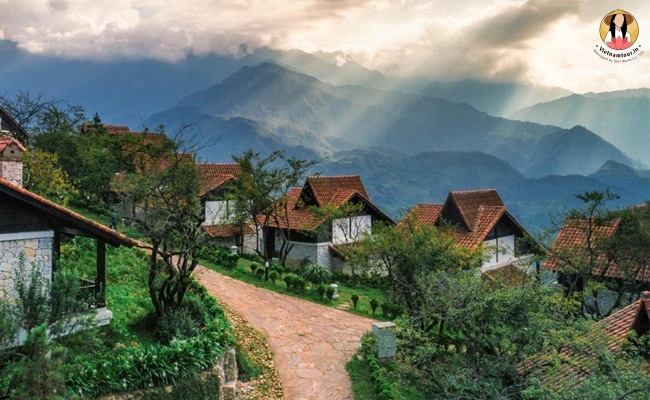 From the resort, tourists can explore the nearby attractions such as Fansipan Mountain, Sun Plaza or venture into the bewitching landscapes of Sapa valleys and mountains.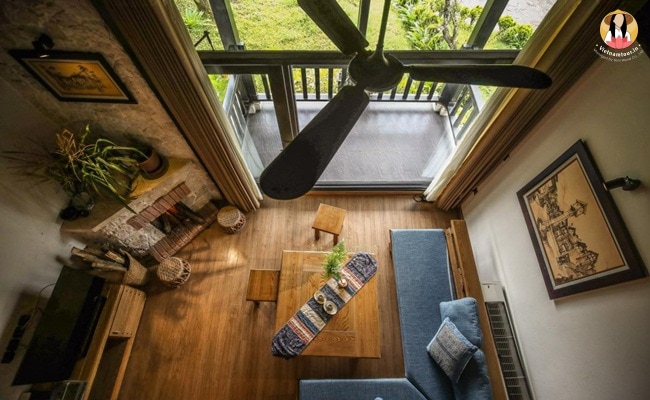 Pao's Sapa Leisure Hotel
If you're looking for an upscale property in Sapa, take a look into Pao's Sapa Leisure Hotel- the most luxurious hotel in Sapa. Nestled in a convenient location offering panoramic views of the exotic Muong Hoa Valley- Sapa's most famous natural landscape, Pao's Sapa Leisure Hotel is a delightful destination for a perfect stay. Pao offers 223 luxury rooms and suites, all come with 5-star facilities and services.
During your stay in this fabulous hotel, you can immerse in the endless serenity and beauty of nature while making the most of the awesome facilities the hotel has to offer including Mk Rooftop Restaurant, ​A Lỉnh Restaurant, Lobby Lounge, Mk Rooftop Bar or Pool Bar. It makes your stay here no less than a heaven.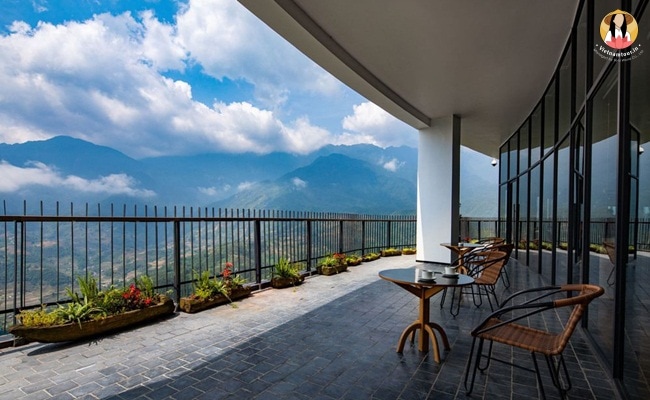 Amazing Hotel Sapa
Lying in the heart of the highland town, Amazing Hotel Sapa is a popular place to stay in Sapa thanks to its strategic location, just a few minutes from the town's landmarks and attractions such as Sa Pa Stone Church, Sapa Central Square, Sapa Market, Muong Hoa Valley, and Fanxipan Mountain.
Apart from 82 well-appointed rooms, the stylish, elegant hotel features top-notch facilities and services including an indoor swimming pool, a fitness center, karaoke, exquisite restaurant, and Bar. No matter what you are expecting from your stay, the Amazing Hotel Sapa is an ideal retreat for fulfilling holiday in this misty town.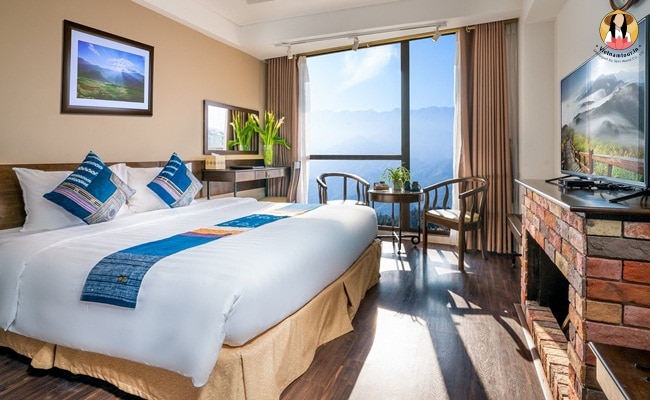 Sapa Eden Hotel
Perfectly located in a sleepy street of Sapa Town, Sapa Eden Hotel is a delightful place to stay in Sapa. From the hotel, you can easily enjoy a peaceful stroll to idyllic Cat Cat Village and the famous Sa Pa Market within 5 minutes. The hotel with wonderful vistas of the valleys, mountains and even Fansipan peak offering guests relaxing moments during their stay here. All of 20 boutique and spacious rooms are fully equipped with necessary amenities and complementary services to bring tourists the greatest comfort and convenience as well as a friendly and relaxing atmosphere of this natural paradise.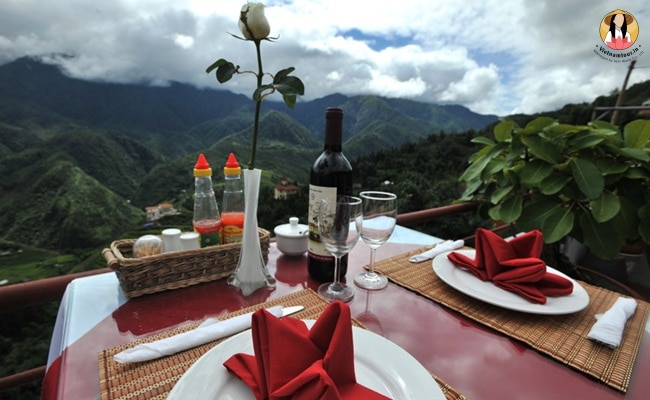 Sapa Elite Hotel
Sapa Elite Hotel is a 3-star luxury hotel in Sapa offering convenient and comfortable accommodation to discover the unspoiled mountainous landscapes in North West Vietnam. Set right in the heart of Sapa town, the hotel is just within walking distance of shopping sprees and tourist attractions including Sapa Lake, Sapa Market and Sapa Church. Embraced by the elegant architecture inspired by Sapa style and climate, Sapa Elite Hotel features 15 superior, deluxe and family rooms equipped with high-quality amenities. Bicycle and car rental services are available at the hotel for guests to explore the surroundings. This lovely property is highly recommended for the best value for money!
Sapa Lodge Hotel
Ranked on the list of top hotels in Sapa, Sapa Lodge Hotel offers nice accommodation for those who want to uncover the hidden sights and sounds of Sapa. Sit in a quaint street of Sapa town, close to the beautiful trail to Ta Van village, this 3-star hotel is a perfect place to enjoy a leisurely walk to the colorful Sapa Market or hill tribe villages just within minutes. The property features 20 tastefully furnished rooms equipped with modern amenities and recreational facilities which ensure to bring guests great comfort and convenience while staying close to the natural vista of this beautiful town.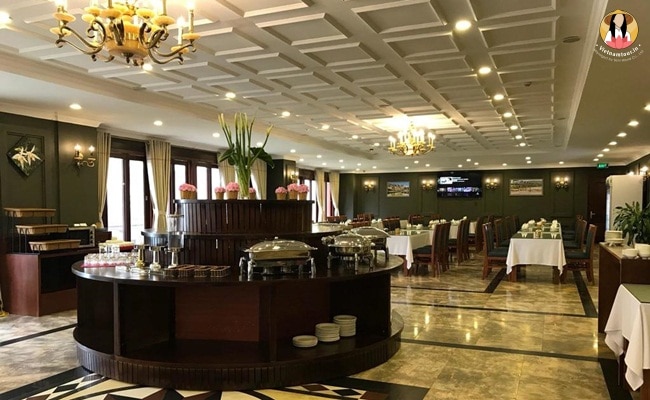 Bamboo Hotel Sapa
The luxurious Bamboo Sapa Hotel is a popular choice of many tourists looking for a nice place to stay in Sapa. Located 1,650 m above sea level, this 3-star hotel offers a fabulous view of Hoang Lien Son Mountain Range and verdant Sapa's valleys. It is also home to one of the best restaurants and the largest bar in Sapa- Bamboo Bar. The cozy rooms offer ultimate stay, fully equipped with air conditioning, satellite TV, minibar, private bathroom and even a balcony. Whether you're a leisure or business traveler, this lovely property undoubtedly caters to all your need and preference.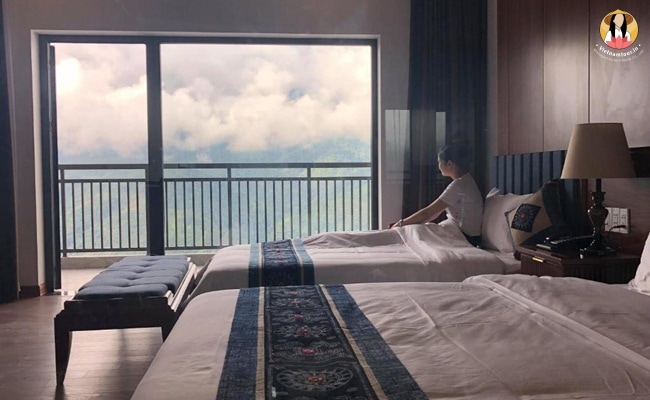 Sapa hotels and resorts are one of the great experiences while visiting this misty town which adds more charm to your fulfilling Vietnam holidays from India. Make the most of your opportunity to plan a trip to Sapa and travel in luxury with a plethora of options for accommodation. Read our Sapa Travel Guide or find more Sapa homestays for your idyllic Sapa vacation!
RELATED ARTICLES