Sapa is a charming town in the northwest region of Vietnam. It's famous for stunning landscapes, unique culture, and colorful hill tribes.
If you plan to visit this city, you may feel overwhelmed with things to do in Sapa. Do not worry! We've compiled the list of must-see attractions and activities.
Now, check in to save time at this enchanting destination. Let's dive into this article and add the experiences for the best journey.
Ride the cable car to Sun World Fansipan Legend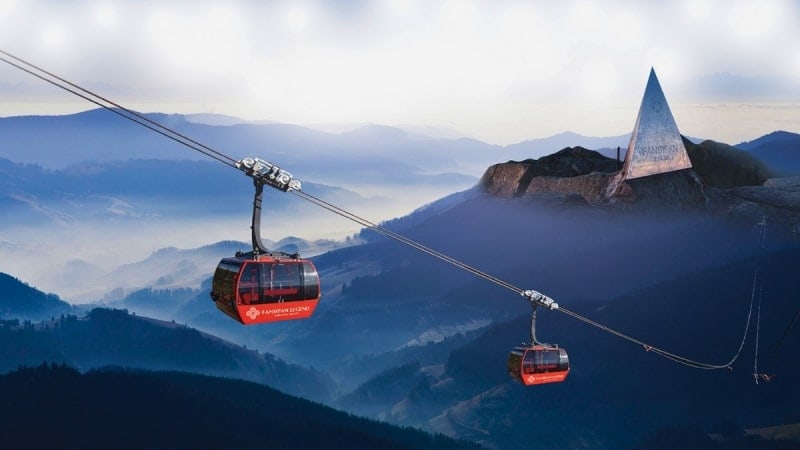 One of the best ways to take in the breathtaking views of the town is by taking a cable car ride to Sun World Fansipan Legend.
It's the longest and highest cable car system in the world. It is 3,143 meters above sea level in height and 6,292 meters long.
The cable car ride takes about 15-20 minutes. You can admire panoramic views of Sapa's mountains, valleys, and forests.
Once you reach the top, you can explore Fansipan Peak – the "Roof of Indochina."
Challenge your courage at Sapa Glass Bridge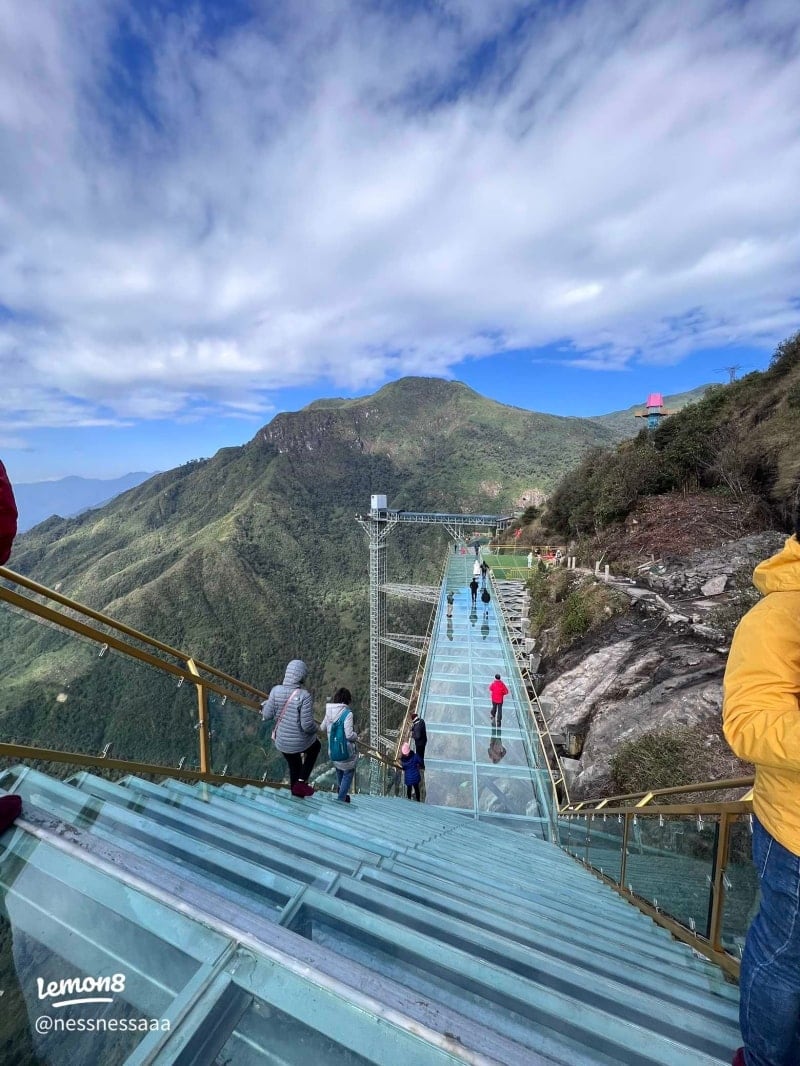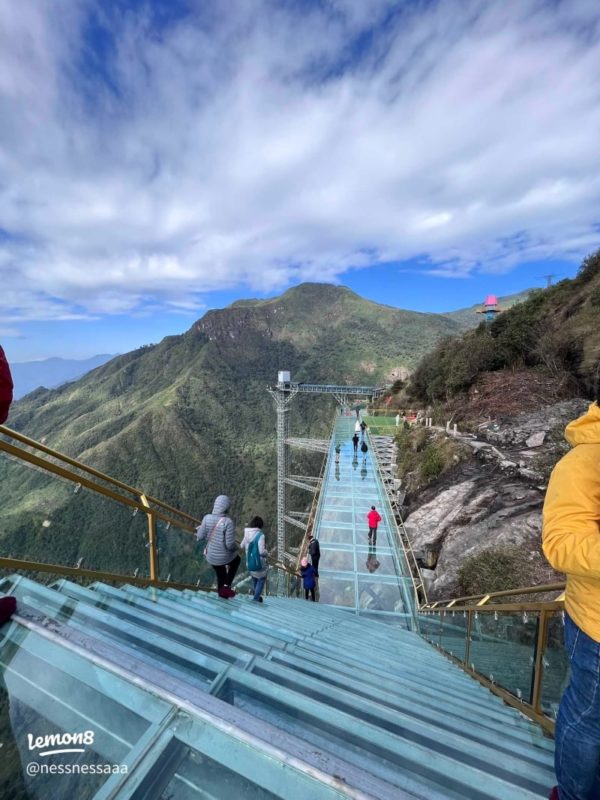 If you want an adrenaline rush, head to the Sapa Glass Bridge. It's a 600-meter-long bridge made entirely of glass, suspended 200 meters above the Muong Hoa Valley.
Walking across the Glass Bridge is not for the faint of heart. However, the stunning views of the surrounding mountains and valleys make it worth it.
Explore Cat Cat tourism village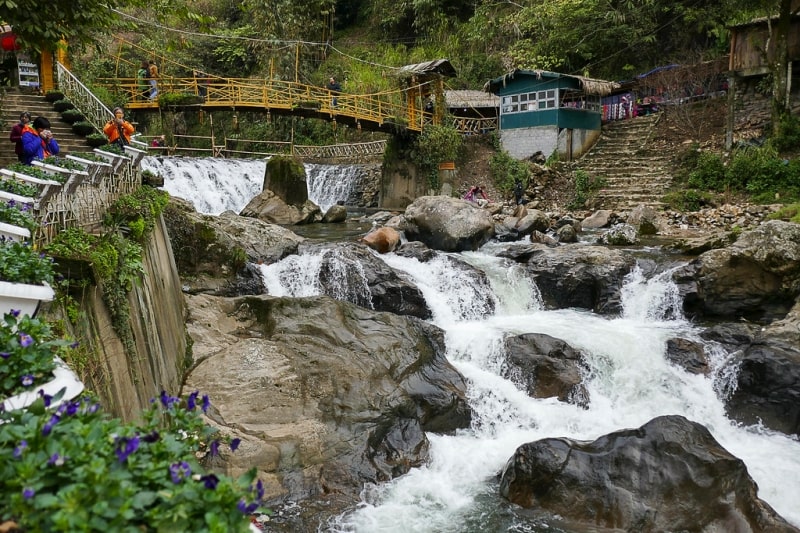 Cat Cat Tourism Village is a great place to learn about the local culture and way of life. It is home to the H'mong ethnic minority.
You can stroll through the village and admire the beautiful natural scenery. It's also a fantastic chance to learn about the local culture.
After exploring the village, it's time to refuel. Many restaurants and eateries in the city serve delicious local food. You can try local specialties, such as grilled pork, salmon hotpot, or bamboo-tube rice.
Besides, the H'mong people are known for their beautiful and intricate embroidery work, and you can learn some of their techniques during class.
You can also buy local specialties such as dried bamboo shoots, mushrooms, and herbal teas.
Walk on Sapa Square – Sapa Love Market – Cau May Street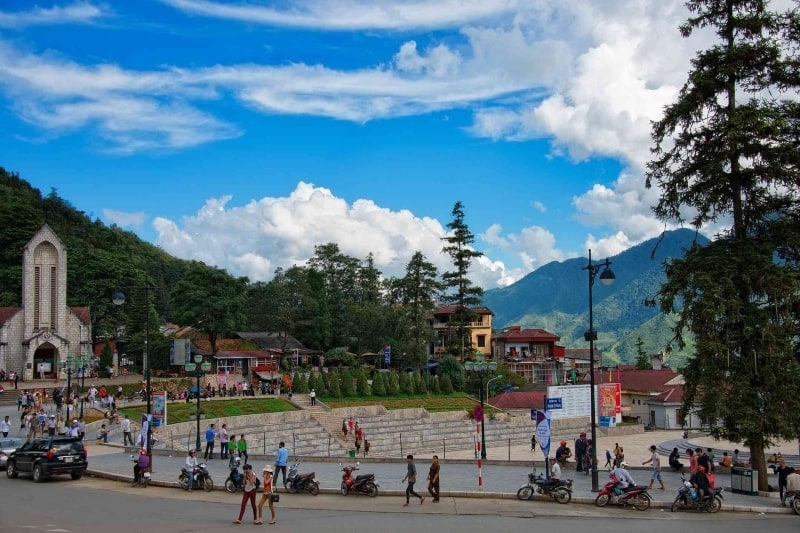 Sapa Square is the city center. It's an ideal spot to walk and soak up the atmosphere. The Love Market, held on Saturday nights, is a unique cultural experience where locals gather to buy and sell goods and find potential partners.
Cau May Street is also a popular spot for visitors, with plenty of shops and restaurants to explore.
Have dinner at Sapa night market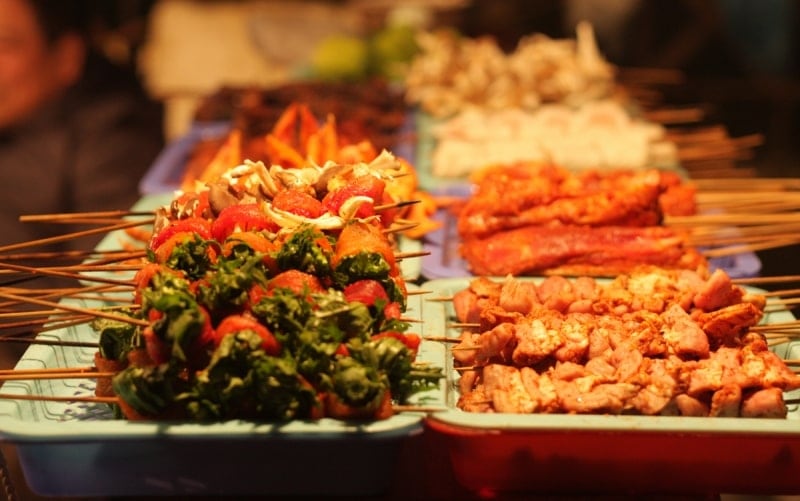 Sapa Night Market is a stunning city's most popular tourist spot. It is in the heart of the town and only operates in the evening. You can find affordable street food and local delicacies here.
From grilled meats and seafood to traditional rice dishes and sweets, you can taste everything here.
The market is also an excellent place for souvenir shopping and cultural exchange. Besides, having dinner at Sapa Night Market is an unforgettable experience to add to your itinerary.
Have dinner with locals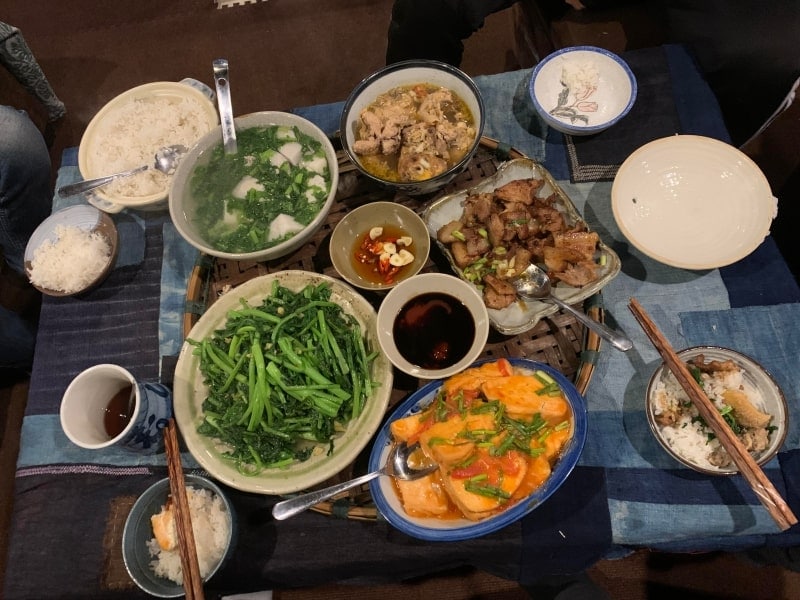 If you want a more authentic food experience in Sapa, consider having dinner with locals. There are many homestays and farm stays in this little town where you can stay and dine with locals.
Besides, these people share their recipes and stories. So you can learn how to prepare traditional dishes.
Learning about Vietnamese culture, customs, and traditions is an excellent opportunity. You can also learn some basic Vietnamese phrases and make new friends.
Do motorcycle tours to Sapa Heaven Gate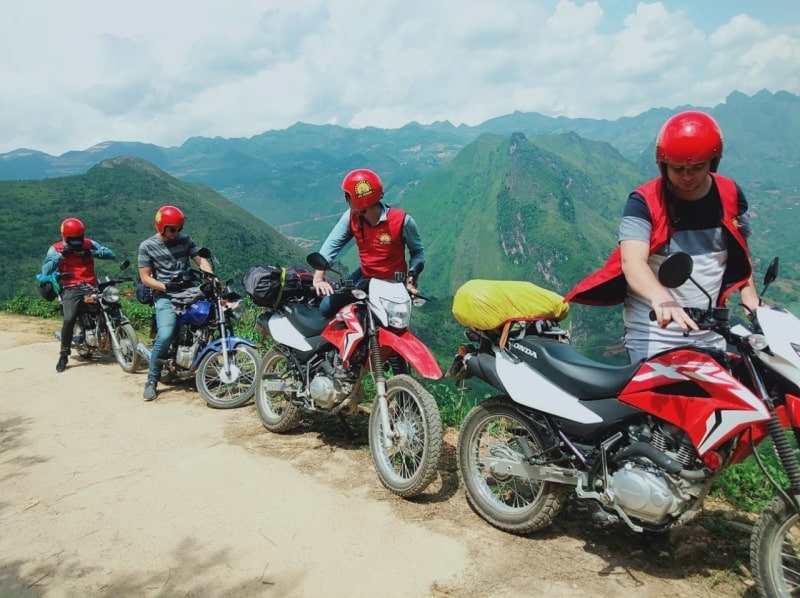 One of the best ways to explore the stunning scenery of Sapa is by taking a motorcycle tour to the Sapa Heaven Gate. The tour takes you through the beautiful rice terraces, winding roads, and breathtaking landscapes.
The Sapa Heaven Gate is 2000 meters above sea level, offering a panoramic view of the entire region. The motorcycle tour is an exciting and adventurous way to explore the stunning city's natural beauty.
Hike to Dragon Jaw Mountain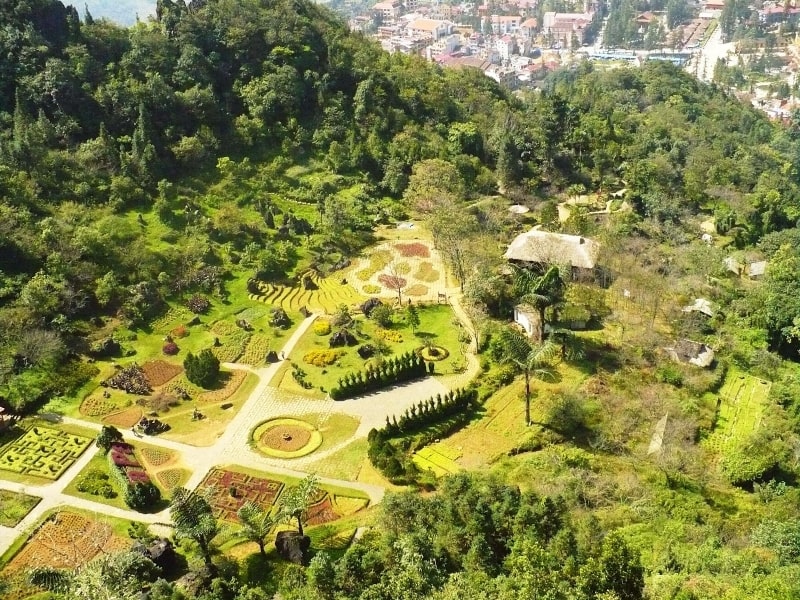 Dragon Jaw Mountain, also called Fansipan, is the highest peak in Indochina. Its summit ascent is an unforgettable experience.
The hike is challenging and requires good fitness, but the reward is worth it. The view from this summit is incredible, with a panoramic view of the town.
Hike to Love Waterfall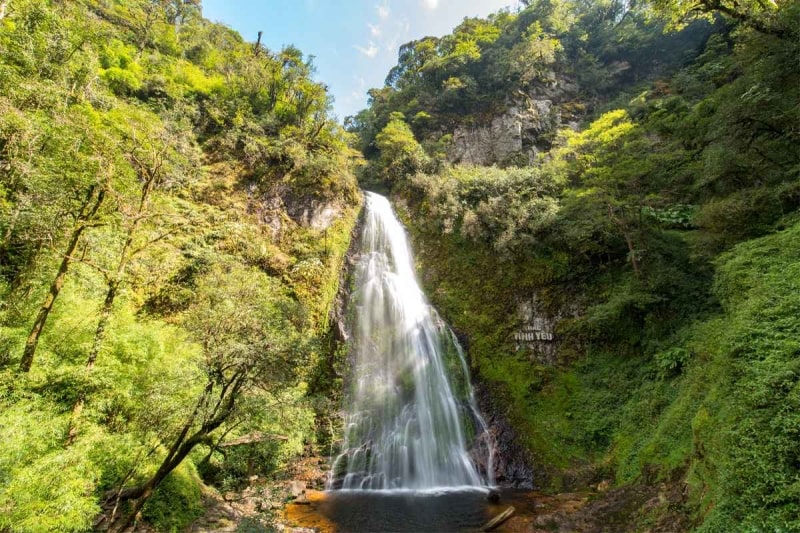 If you want a more relaxed adventure, hiking to Love Waterfall is a great option.
The waterfall is in a beautiful valley outside of the town. The hiking trail is relatively easy. Also, the scenery along the way is stunning. Once you arrive at the waterfall, you can dip in the refreshing water or picnic by the waterfall.
Boat on Sapa Lake
Sapa Lake is a beautiful lake located in the heart of Sapa town. Boating on the lake is a popular activity among tourists.
You can see stunning landscapes surrounding this lake. It's an excellent place to relax and enjoy natural beauty. The boat ride takes you through the lake's calm waters, offering a peaceful and relaxing experience.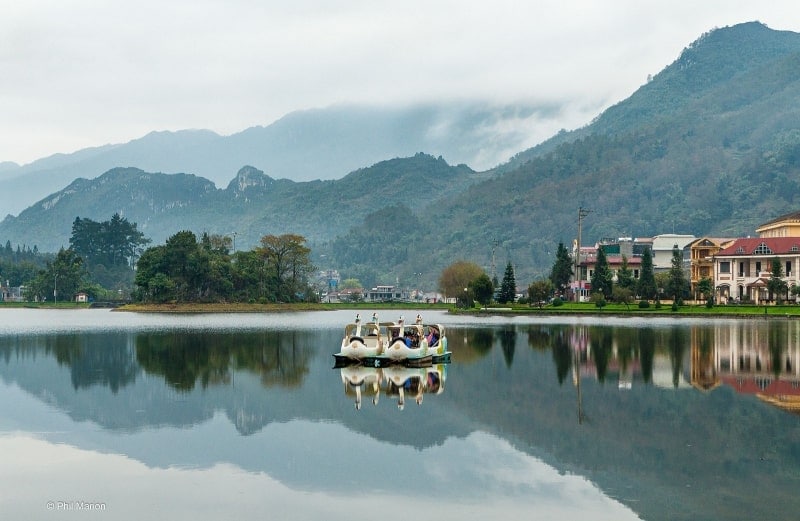 Wrapping Up
Sapa is a beautiful town that should be on every traveler's list when visiting Vietnam. With its stunning landscapes, friendly locals, and unique cuisine, this lovely city has a lot of wonderful things to enjoy.
Whether you prefer trekking, visiting local villages, or trying new foods, the town has something to offer everyone.
Will you have a trip to Vietnam? Add Sapa to your itinerary right now!
RELATED ARTICLES