A visit to Sapa is not complete without shopping around this blissful land. Have no idea of what to buy in Sapa and where to shop? Give a look at our ultimate guide of shopping in Sapa, you will take no time and effort to find any information. Let's see!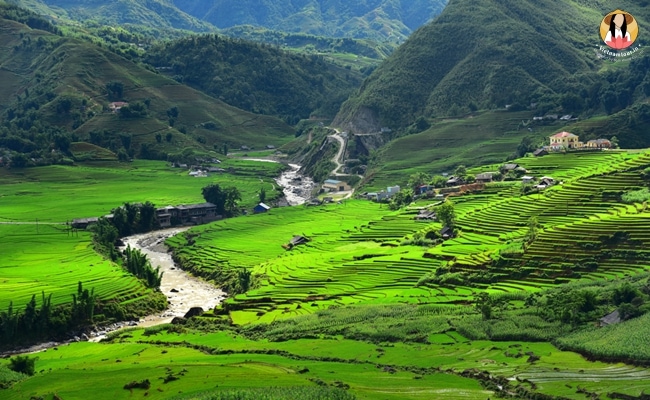 Where to Shop in Sapa
As a fantastic hive for shopping, Sapa markets are the must-see destinations if you're seeking some authentic local souvenirs to bring home or simply immerse in the incredibly lively ambiance of the smiling locals from hill tribe villages. When it comes to Sapa markets, there are three most popular markets you should not miss to check out.
Bac Ha Market – A Unique Taste of Northern Vietnam
Recommended by Lonely Planet, Bac Ha is the largest and most colorful upland market in Sapa held every Sunday in Bac Ha town center. It is a popular meeting point of ethnic villagers from surrounding hill tribe villages. On market days, you may come across the fascinatingly lively sights of ethnic people with their baskets full of goods flock together at Bac Ha Market. Alive with colorful and extravagant costumes, the locals are from different minorities from Flower Hmong (Red Hmong), Black Dao, Tay, Nung, La Chi, Phu La who come to buy and sell their regional products and livestock.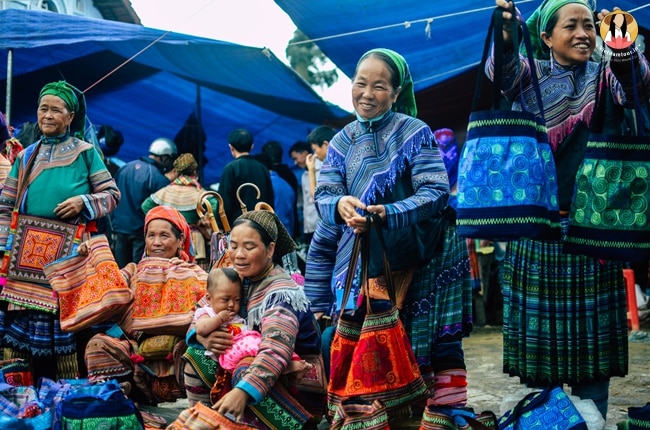 Here, you can easily look for everything from vegetables, livestock, traditional goods to a wide range of brocade products. Still, the most interesting part of the market is the eating area. With around 20 food stalls, the market is no less than an authentic cuisine fair with an abundance of local dishes and specialties. Bac Ha market is not simply a place for trading, it's a meeting point of different ethnic groups to come and share, and a special opportunity for relatives to reunite and even for young people to find their dates. Do not miss out the chance to stroll around the market, you may get your favorite gift.
Location: Bac Ha Ward, Lao Cai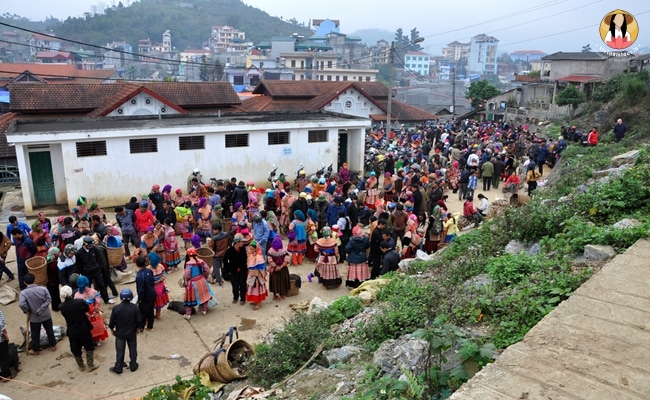 Coc Ly Market – A Glimpse of Rustic Yet Delightful Life
Held every Tuesday, Coc Ly is a small hill tribe market located on the banks of Chay River. Although it's not a big market, it's still worth a visit for its important role to ethnic groups and the uniqueness compared to other big markets in Sapa. Many ethnic traders, mainly Hoa, Mong, Black Dao, and Nung ethnic people dress up in colorful costumes and bring whatever they can sell to the market to sell and exchange.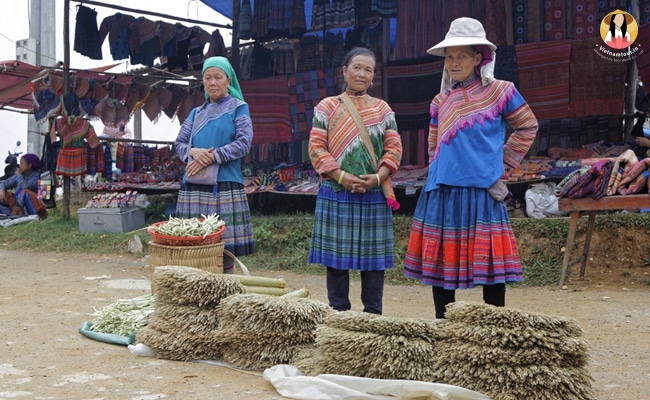 Strolling every corner of the market, you will get a true glimpse of a rustic yet unique lifestyle, admire eye-catching local items and meet some smiling faces. The market is not only a place for purchasing and selling goods, but also for showing their tradition and spirit of the whole community.
Location: Coc Ly, Bac Ha District, Lao Cai, Vietnam
Opening Hours: 12 am every Tuesday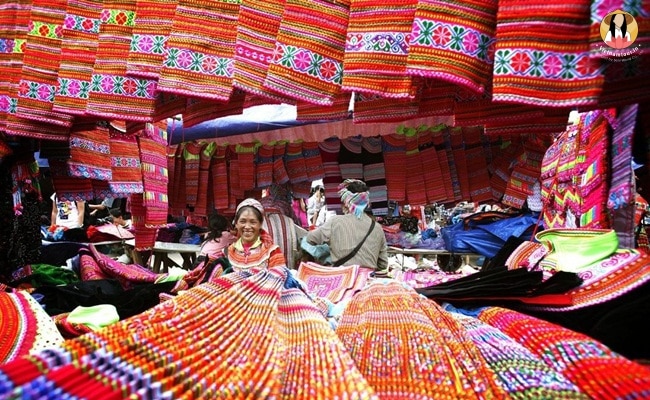 What to Buy in Sapa
When strolling around the colorful markets, it's not hard to find a gift as there is a wide selection of authentic souvenirs in Sapa, Vietnam to choose from. Do not miss out these most beloved things to buy in Sapa.
Brocade
No doubt, brocade is one of the most popular handicrafts in Sapa. It is a traditional handcrafted good famous throughout the town. Wherever you walk in Sapa town, from the colorful markets to small hill tribe villages, you may bump into a female selling some lovely brocades of all kinds from scarves, bags, quilts to jackets or skirts, from simple to meticulously hand-made goods. They just cost you a small amount of money but take a lot of effort of the villagers to finish an item. So, do not try to lower the price!
Best places to buy brocade in Sapa
Ta Phin Village- Ta Chai Village, Ta Phin Commune
Sapa Love Market
Bac Ha Market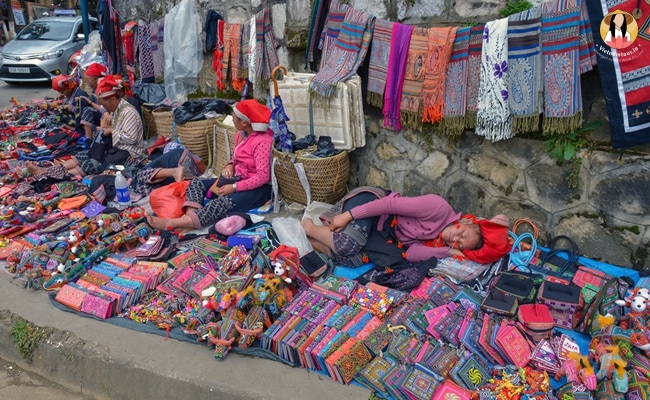 Smoked Buffalo – a Favorite Hill tribe Specialty
Smoked buffalo is one of the most famous specialties of Northern Vietnam – one of must-try Sapa foods. Trying this special dish is an interesting thing to do in Sapa. This is a specialty of the Black Thai ethnic people serving during their holidays or important occasions. So it could be a good choice to buy as gifts for your family or friends. Its fragrant smell, spicy and smoky flavor, as well as the sweetness and firmness of the meat, will absolutely blow your mind away from the first bite.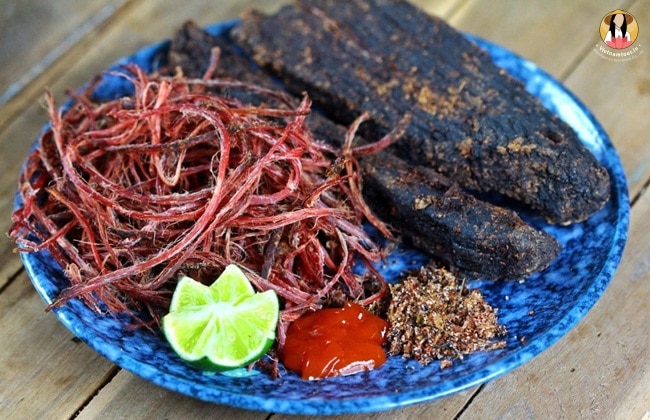 Sapa Special Mushroom – A Taste of Jungle
Featuring cool temperature all year round, this misty town has been given invaluable resources including Chinese black mushrooms. Hidden deep in the lush jungle, black mushrooms are special food of Sapa which can be found in the fairs or Sapa markets. Those who once tried this will love its flavor, unique to other kinds. If you love the taste too, get some and bring home to enjoy with your loved ones.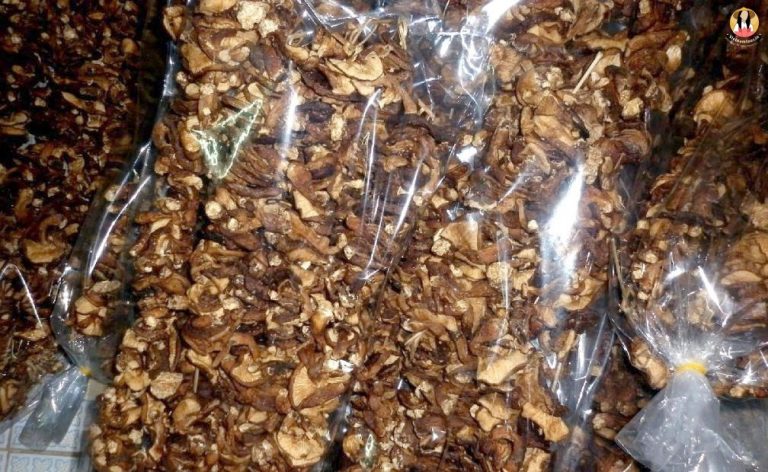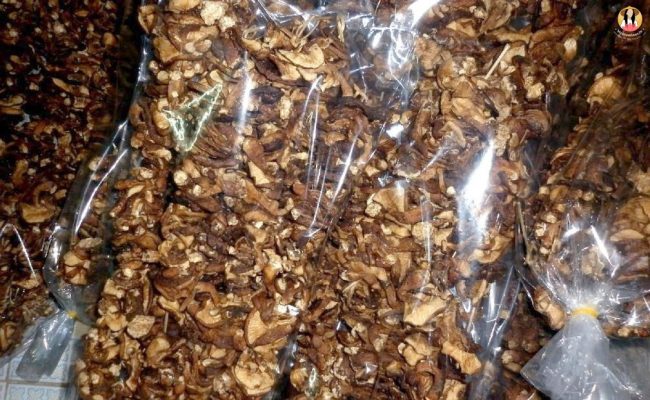 Tao Meo Wine – A special whiskey of H'mong people
Tao meo is a special fruit with the trees naturally growing the mountainous areas. Hoang Lien Son Mountain is home to this type of fruit. You can't find any other places growing this tree. Locals here often pick and ferment the fruit to make wine. It tastes like juice with a special aroma. So, it's not a bad idea to buy some of this wine for your friends.
Where to buy?
Tao meo wine can be found in Sapa markets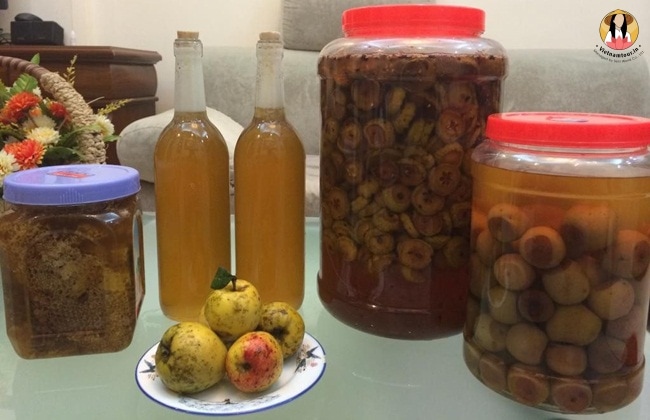 Plums and Pearls
Sapa, apart from tao meo fruit, is also famous for a variety of other delicious fruits including plums and pearls. Its cool climate and fertile soil are perfect for planting these kinds of trees. If you're seeking some gifts from nature, try this natural taste. The sweet and sour taste along with fragrant flavor makes it hard to refuse to have some more.
Where to buy plums and pearls: In Sapa markets or in hill tribe villages
Note: Make sure that you're allowed to bring foreign fruits home before packing.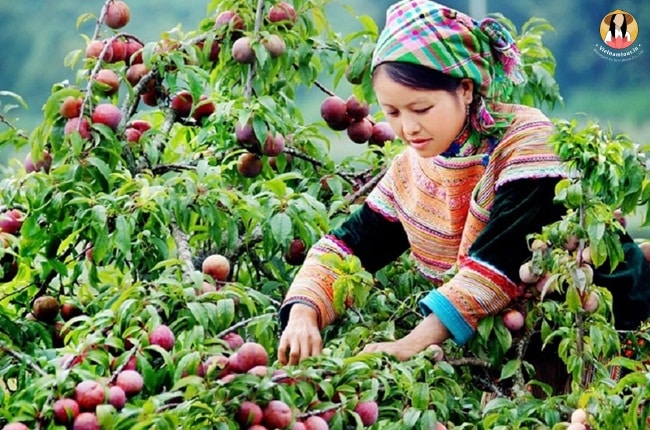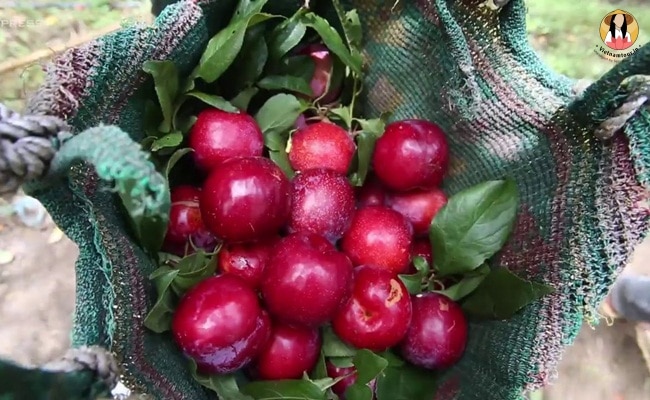 Make the most of your time to get an ultimate shopping experience in this idyllic town. Find out more Sapa Travel Guide and travel with VNIN for the best value for money with a fun-filled holiday in Vietnam.
RELATED ARTICLES