The misty town of Sapa – the hidden pearl of North West Vietnam, apart from its majestic landscape, intriguing culture and pleasant climate all year round, is also a go-to destination for any food lovers. Avail the opportunity to savor the best food through our ultimate Sapa foods guide.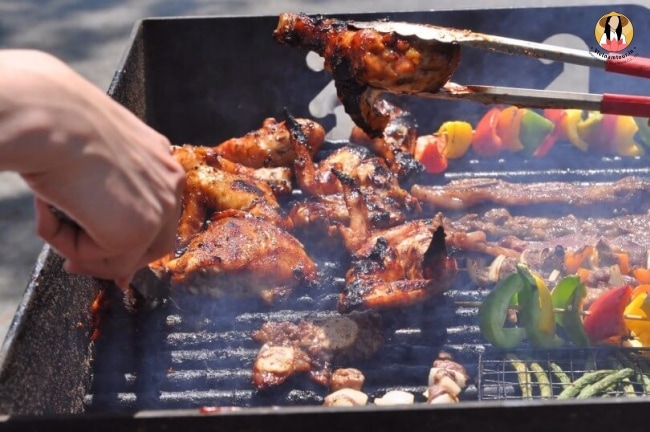 Salmon Sour Hotpot – a perfect option for cold days
If you're traveling to Sapa in winter, there is no better way to get away from the cold weather than enjoying a steaming salmon hotpot- one of the best food in Sapa.
Different from imported salmon, Sapa salmon is high in nutrition, less greasy and cholesterol making it a healthy choice for everyone. Salmon here is processes in different ways from salmon salads, grilled salmon or salmon cooked with curry, still, salmon hot pot is the most favorite among diners because of the cold weather of the city. Just sit around and enjoy a well-spiced hot pot served with fresh herbs and sweet salmon meat, you'll see why this typical Sapa food gets such a big love from travelers.

Where to eat Salmon Hot Pot in Sapa:
Hoa Dao restaurant
Location: 48 Le Van Tam St, Sapa
Opening hours: 9.00 am-10.00 pm
Lotus Sapa
Location: 34 Cau May, Sapa
Opening hours: 9.00 am-10.00 pm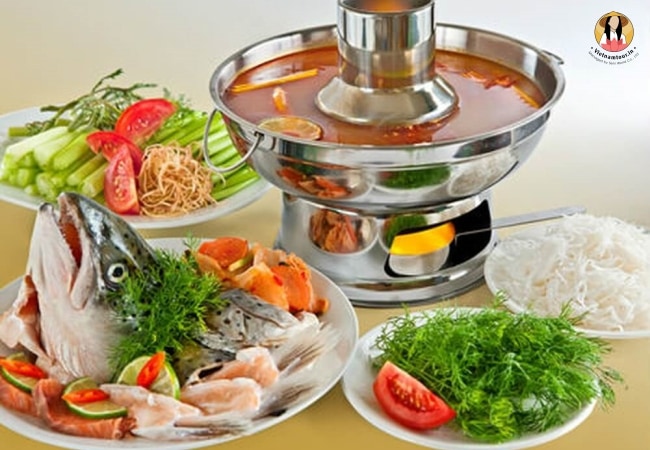 Pig "theft armpit"- an authentic Sapa local food
When it comes to Sapa specialties, Thit lon cap nach or Pig "theft armpit" (literally means pigs brought by armpit) is no doubt one of the most famous dishes. What makes it a special food is pork. In Sapa, pigs are free to find food in the forests and hills. That's the reason why pork here is so sweet and firm unlike pork in other areas.
The way to process is special too. Thit lon cap nach is usually grilled or roasted on charcoal to create the crunchy skin and fragrant flavor. It is best served with Ruou Tao Meo- a traditional wine made from a typical fruit in Sapa named "tao meo'. Give it a try and you'll fall in love with it!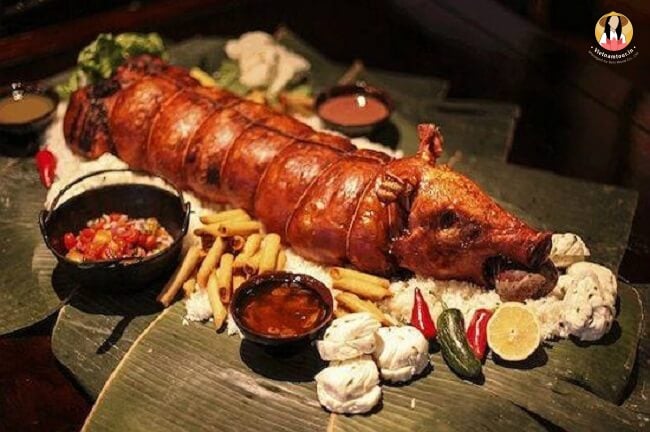 Where to eat
Anh Dung restaurant
Add: 69 Xuan Vien St, Sapa town
Opening hours: 8.00 AM- 10.30 PM
Hoang Minh restaurant
Add: number 23-24 Sapa food court
Opening hours: 9.00 am- 10.00 pm
Sapa Grilling Area
Address: Cau May Street, Sapa Town
Hours: in the evening
Thang Co (Horsemeat Soup) – A typical Sapa street food
Literally means soup cooked in a big pan, Thang Co is one of the most popular dishes of H'mong ethnic minority. Traditionally this dish was only served in special events or festival. However, nowadays, it is added to the menus of many Sapa restaurants thanks to its ingenuity and cultural beauty. Made of horsemeat, horse's viscera and horse's bone along with a variety of spices, this traditional dish may make you feel a bit panic when you hear the ingredients, but when you taste it, you may be addicted to its unique smell.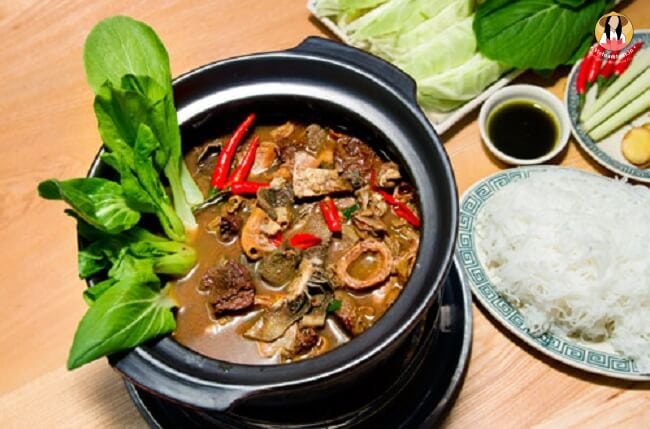 Where to eat:
A Quynh Restaurant
Address: 15 Thach Son Street, Sapa Town
Opening Hours: 7 AM – 10:30 PM
Moment Romantic Restaurant
Address: 26 Muong Hoa Street, Sapa Town
Opening Hours: 6:30 AM – 10 PM
Fresh Vegetable – Sapa Unique Specialties
Featuring extremely cool weather all year round, the blissful land of Sapa is endowed with a plethora of fresh vegetables, many of them can't be found anywhere else. In addition to tropical vegetables such as beets, cauliflower, broccoli, chayote, garlic shoot, Sapa is also home to unique vegetable including mam da, black mushroom, cai meo.. Sapa vegetable is processed with different ingredients and in different ways from cooking, boiling, stir-frying that brings special flavors for any dinners.
Fresh vegetable dishes can be found in the menus of any restaurants around Sapa.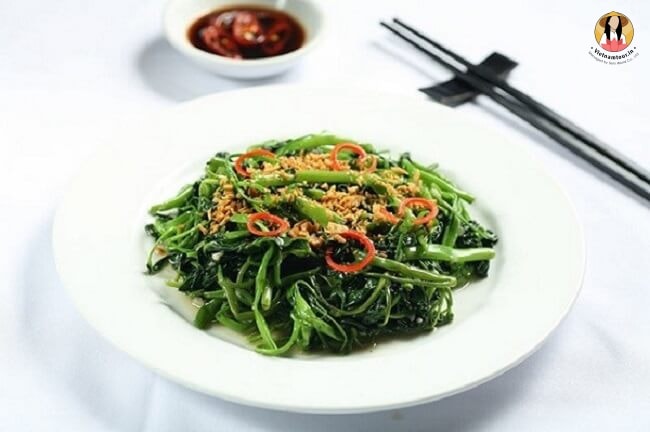 Grilled Food – the cultural cuisine of Northwest Vietnam
One of the fun things to do in Sapa at night is strolling around the Grill area and enjoying some mouth-watering grilled food of all kinds from Grilled Fish, grilled pork, grilled beef, grilled rice or grilled sausages. This is definitely one of the must-try experiences when getting around the misty town.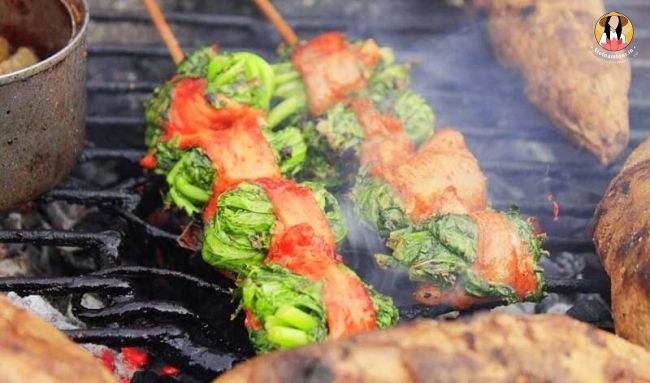 The best place to savor some of the best grilled food is Sapa Grill Area located on Cau May Street which is filled with rows of shops and stalls with a wide range of grilled meat on offer.
Location: Cau May Street.
Opening hours: 7am – 11pm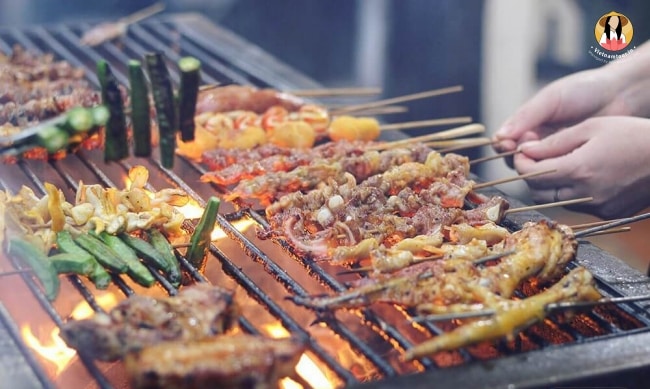 Black Chicken
Your Sapa culinary discovery could not be complete without trying the black chicken- a popular dish of the region. Black chickens, just like pigs "theft armpit are free in their natural environment to feed themselves, so their meat is very delicious and sweet. There are many ways to cook black chicken: frying, steaming, boiling, still the dish is at its best when it's grilled with honey directly on charcoal. Black chicken is not just a dish, it's an effective remedy for heart disease that's why it is one of the most sought after dishes around the region.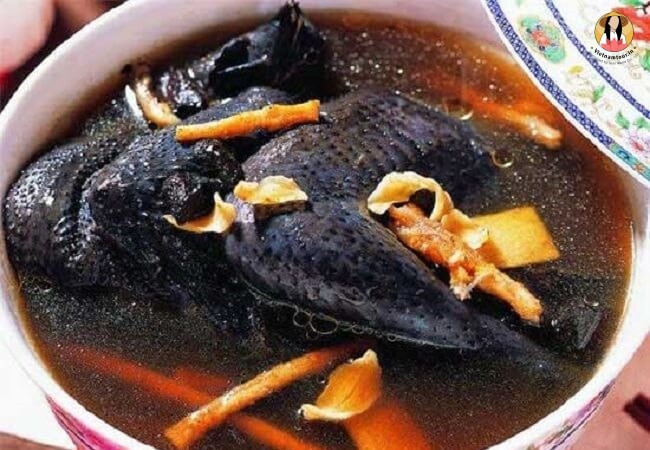 Where to eat:
Hoa Dao Restaurant:
Address: 48 Le Van Tam Street, Sapa Town
Hours: 9 AM – 10 PM
Sapa Cuisine Restaurant
Address: 17 Xuan Vien Street, Sapa Town
Hours: 6:30 AM – 9 PM
Smoked Buffalo
Smoked buffalo, locally known as "Thit trau hun khoi" is a specialty of hill tribes in Sapa. The buffalo meat will be hung and stored by the smoke from the kitchen. This is a traditional method of ethnic people to store food which can be usable up to a few years. Moreover, the smoke gives the meat a unique smell which can't be found in other usual processing methods. The dish's flavor is enriched with some special spices like pepper, garlic, and ginger. The sweetness and firmness of the meat will blow your mind away from the first bite.
Where to eat:
Sapa Grilling Area
Address: Cau May Street, Sapa Town
Hours: in the evening
Fansipan Restaurant
Address: 25 Cau May Street, Sapa Town
Hours: 9 AM – 10 PM
Com lam – A famous Sapa street food
Com lam, literally means sticky rice cooked in a bamboo tube is a popular and favorite dish of the locals and tourists alike. It is an interesting version of Vietnamese rice with a great combination of the delicious taste of sticky rice, stream water and the fragrance of bamboo. This typical street food is not just a dish, it's a spirit and incredible creation of friendly ethnic people. Enjoying the steaming com lam with salted roasted sesame, chicken skewers or grilled pork, you'll be enchanted by the savory taste of the ingredients that may make you get some more.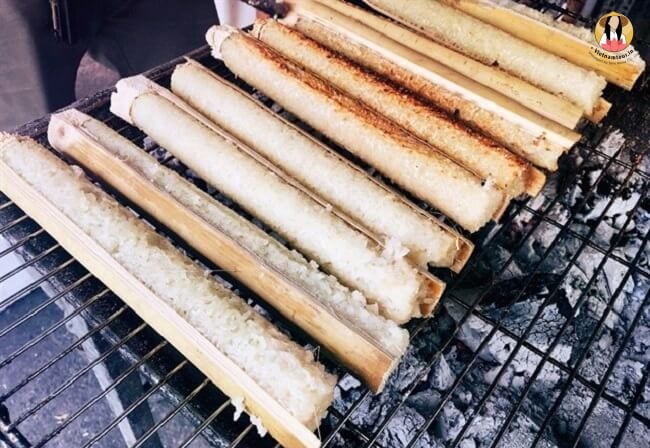 Where to eat:
BBQ area
Location: Along Cau May St, Sapa
Opening hours: 4.00 pm – 10.00 pm
Bon Mua Restaurant
Location: 9 Thac Bac Street, Sapa Town
Hours: 6:30 AM – 11 PM
Seven – color sticky rice – a beautiful dish in Sapa Vietnam
Sapa food is as diverse and enticing as the people here. Traveling around Sapa, you may be fascinated to come across with the stunning dish- seven-color sticky rice. This eye-catching dish is a traditional cuisine of Nung ethnic people who believe that eating the seven-color sticky rice will bring them with luck. All the colors come from different kinds of leaves in the forest that brings the dish a full sense and flavor of nature. Grab the chance and indulge yourself with this amazing street food in Sapa.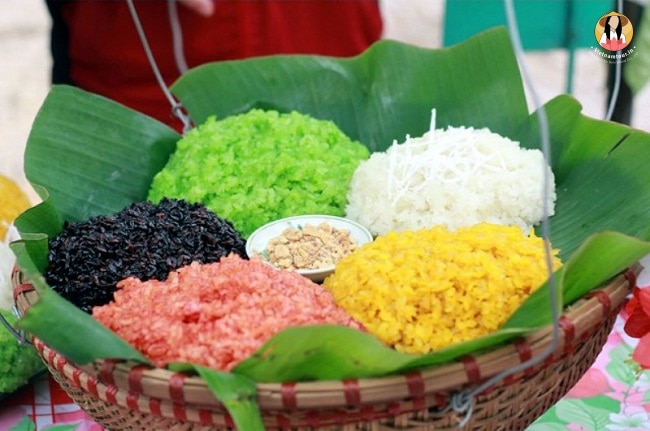 Tao Meo Wine – An authentic whiskey of H'mong people
While Lao Cai is famous for many kinds of delicious wines, Sapa is properly best known for the popular yet special tao meo wine. This original wine of H'mong people is made from Tao meo fruit with the trees naturally growing on Hoang Lien Son Mountain. It's an amazing treat for those who are looking for the unique flavor of the mountain.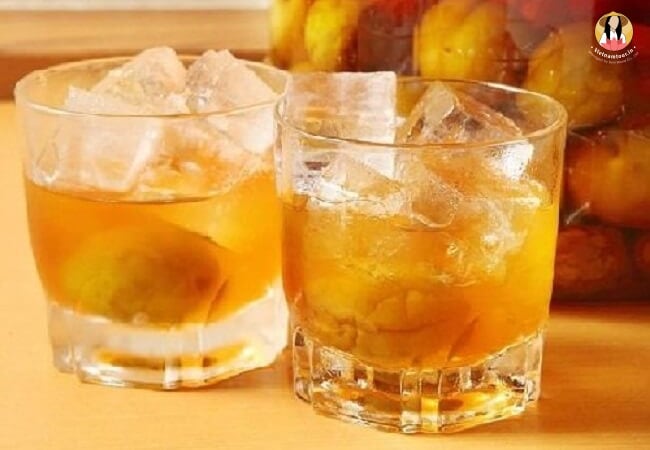 Best places to enjoy tao meo wine
Rendez-Vous Restaurant
Location: 06 Muong Hoa st, Sapa
Opening hours: 9.00 am -10.00 pm
Hoang Minh restaurant
Location: number 23-24 Sapa food court
Opening hours: 9.00 am- 10.00 pm
Avail the chance to try all the must-eat Sapa foods to get the full sense and flavor of the mountainous area that the city has to offer. Get all the inspirations with our Sapa Travel Guide and plan your exotic vacation in this misty town with VNIN.
RELATED ARTICLES