Traveling from Da Nang to Hue in Vietnam offers a scenic journey through the picturesque landscapes of Central Vietnam. There are several transportation options available, each with its own unique experience. In this article, we will explore how to get from Da Nang to Hue by train, shuttle bus/limousine, car, and motorbike, detailing the duration and cost of each option.
The distance between Da Nang and Hue is about 110 kilometers. The travel time depends on the mode of transport and the traffic conditions.
By Train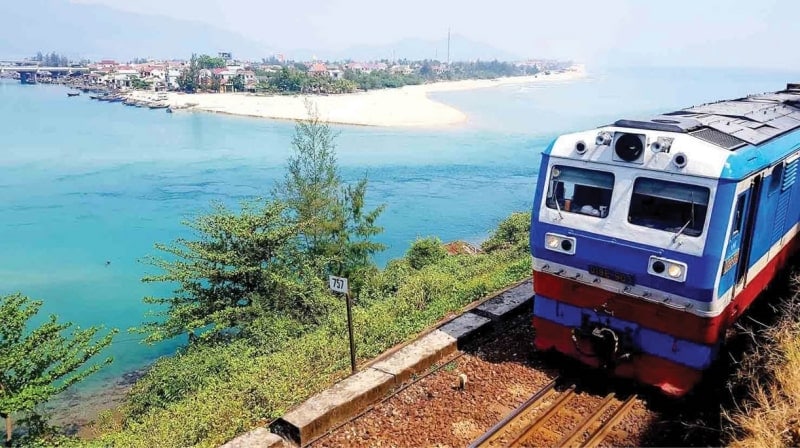 One of the most popular ways to travel from Da Nang to Hue is by train. The train route along the coastline is not only scenic but also a comfortable and affordable option.
Duration: The duration of the train journey can vary depending on the type of train. Generally, it takes around 2.5 to 3.5 hours to reach Hue from Da Nang by train.
Cost: The cost of a train ticket can range from 100,000 VND (about $4.5) for a standard seat to 250,000 VND (about $11) for a soft seat in a higher class.
Tips for taking the train:
Train tickets can sell out during peak travel seasons, so it's a good idea to book your tickets well in advance, either online or at the train station.
Soft seats are more comfortable and come with air conditioning, making them a good choice for a more pleasant journey.
The train journey from Da Nang to Hue is incredibly scenic, so have your camera ready to capture the breathtaking views of the coast and countryside.
Pros:
Train tickets are generally budget-friendly, making it an economical choice for travelers.
The train journey offers breathtaking coastal views and picturesque landscapes, providing an opportunity for memorable photographs.
Cons: Trains have fixed departure times and routes, so you have less flexibility in planning your journey.
By Shuttle bus/Limousine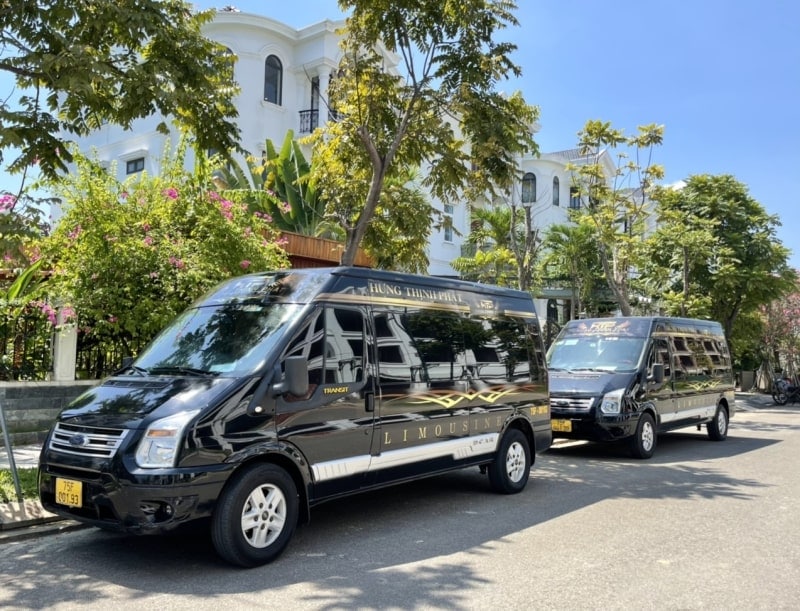 Shuttle buses and limousines offer a convenient and door-to-door transportation option. These vehicles are more comfortable than regular buses and provide a faster journey.
Duration: The shuttle bus or limousine ride typically takes around 2 to 3 hours, similar to the train.
Cost: The cost may vary depending on the service provider, but you can expect to pay between 150,000 VND (about $7) to 300,000 VND (about $13) for a one-way ticket.
Tips for taking a Shuttle bus/Limousine:
Research different shuttle buses and limousine operators in Da Nang to find one that suits your preferences in terms of comfort and price.
Confirm the pickup location and time with your chosen operator in advance. They typically provide a door-to-door service, but it's important to be punctual.
Pros:
Shuttle buses and limousines offer door-to-door service, saving you time and effort in reaching your destination.
These services often provide more comfortable seating, air conditioning, and sometimes additional amenities.
Cons: Shuttle buses and limousines can be slightly more expensive than trains, especially for premium services.
By Car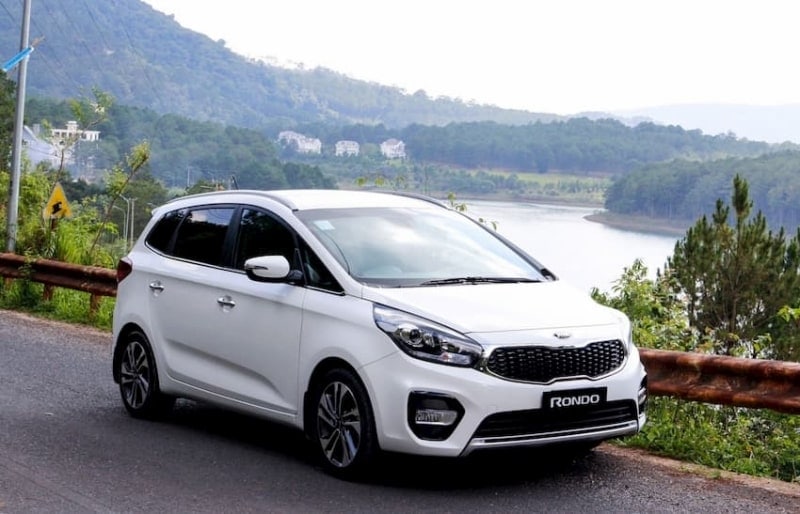 If you prefer a private and flexible mode of transportation, you can hire a car or taxi to travel from Da Nang to Hue. This option is ideal for those who want to explore the attractions along the way.
Duration: The journey by car usually takes around 2 to 3 hours, similar to the train and shuttle bus.
Cost: The cost of hiring a car can vary, but it's roughly between 1,500,000 VND (about $65) to 2,000,000 VND (about $87) for a one-way trip. Keep in mind that if you opt for a taxi, it might be more expensive.
Tips for renting a car:
Choose a reputable rental company: Rent your car from a reputable rental agency with a good track record. Check reviews and ask for recommendations if needed such as AVIS Vietnam, Travel Car Rental.
Carry your valid driver's license, international driving permit (IDP), and all necessary documentation. Be aware of local traffic regulations.
Pros: Renting a car gives you the freedom to explore at your own pace, make stops along the way, and visit off-the-beaten-path attractions.
Cons:
Renting a car can be more expensive, considering fuel, rental fees, and insurance.
Dealing with traffic, finding parking, and understanding local driving norms can be challenging, especially for foreign visitors.
You are responsible for driving, navigation, and potential maintenance or breakdowns.
By Motorbike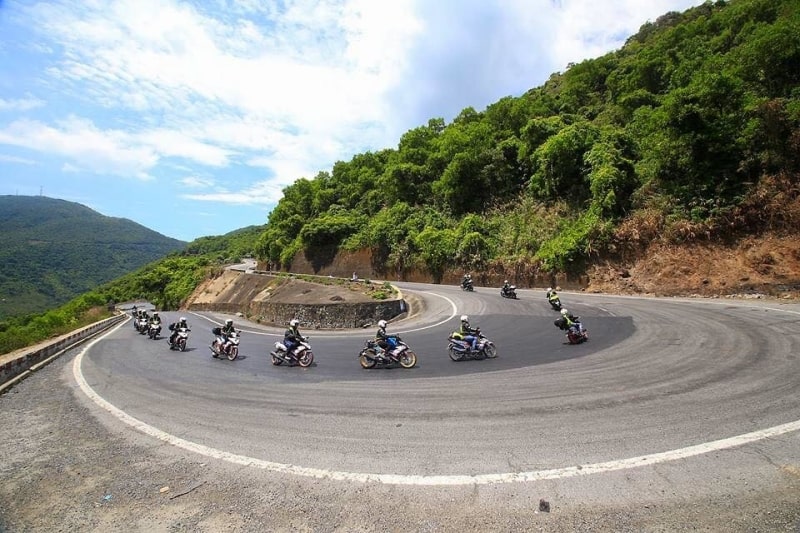 For adventurous travelers and motorbike enthusiasts, riding from Da Nang to Hue on a motorbike can be an exciting experience. However, this option is not recommended for beginners due to the challenging terrain.
Duration: The duration of the motorbike journey is similar to the other modes of transportation, taking approximately 2 to 3 hours.
Cost: If you own a motorbike, the cost would primarily involve fuel, which can vary depending on the type of bike and gas prices. Budget around 200,000 VND (about $9) for fuel for a one-way trip.
Tips for riding a motorbike:
Riding a motorbike from Da Nang to Hue is an adventurous choice, but it's not recommended for beginners. You should have prior experience with motorbikes.
There are some good motorbike rental companies in Da Nang: Tigit Motorbikes Danang, The Motorbike Station
Wear appropriate safety gear, including a helmet, gloves, and protective clothing. This is crucial for your safety, especially on potentially challenging roads.
Pros:
Riding a motorbike adds an adventurous aspect to your journey, allowing you to experience the open road and local culture more intimately.
You have complete control over your route and can make impromptu stops whenever you desire.
Riding a motorbike can facilitate interactions with locals, offering a unique cultural experience.
Cons:
Motorbike travel can be riskier, especially if you're not an experienced rider or unfamiliar with local road conditions.
Weather conditions can impact the safety and comfort of your journey.
Riding for several hours can be physically demanding, and fatigue may set in.
Conclusion
In conclusion, the journey from Da Nang to Hue offers multiple transportation choices to cater to various preferences and budgets. Whether you opt for the scenic train ride, the convenience of a shuttle bus/limousine, the flexibility of a private car, or the adventure of a motorbike expedition. Besides that, We offer a Vietnam tour package which lets you explore both. You'll get to see the vibrant culture, history, and nature of Vietnam while enjoying comfortable accommodations and transportation without worrying about the costs.
So what are you waiting for? Book your tour package with Vietnamtour.in today and get ready for an unforgettable adventure!
RELATED ARTICLES