Ninh Binh has no shortage of accommodation at any budget whether you're seeking budget homestays, boutique hotels or luxurious resorts. If what you're searching is where to stay in Ninh Binh province, look no further with our list of places to stay in Ninh Binh and make your own trip in this blissful land.
Best hotels and resorts in Ninh Binh
Ninh Binh Hidden Charm Hotel & Resort
Ideally located in Tam Coc- Bich Dong area, Ninh Binh Hidden Charm Hotel And Resort is a perfect starting point for your idyllic holiday in Ninh Binh. Its convenient location makes it a popular choice of many travelers to discover the hidden beauty of Tam Coc- Bich Dong and other fascinating attractions such as Thung Nang Valley, Trang An, Bai Dinh Pagoda, Van Long Natural Reserve, etc.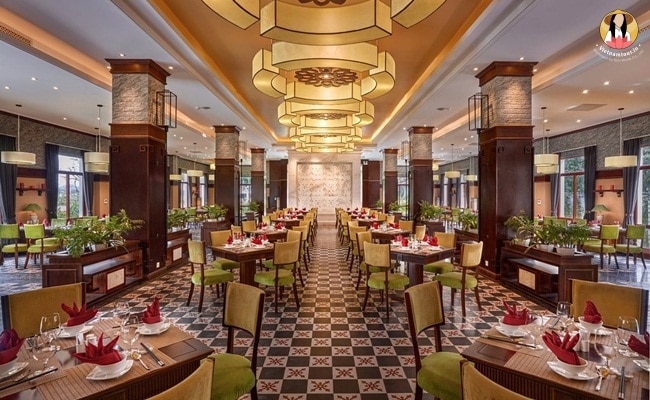 Stay in luxury and make the most of the top-class facilities such as an impressive outdoor swimming pool, a fitness center, sauna and yoga room. All the tastefully designed rooms come with high-quality amenities and services to make sure to bring a truly unrivaled stay experience for guests.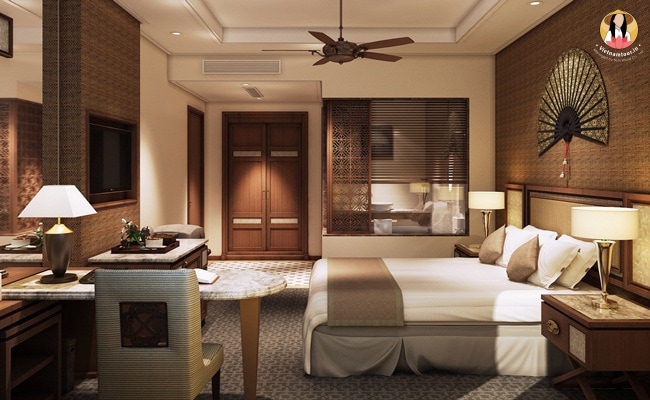 Emeralda Resort Ninh Binh
Emeralda Resort Ninh Binh is ranked on the top list of Ninh Binh hotels for its graceful location in the stunning Van Long Nature Reserve and top-notch facilities.
Furnished with traditional style architecture, Emeralda Resort Ninh Binh offers a delightful retreat with well-appointed rooms that feature large windows, a balcony or swimming pool. While the elegant superior rooms offer stunning mountain views, Emeralda deluxe rooms offer guest great comfort and relaxation with spacious bathrooms and a private terrace with beautiful garden views.
Its upscale spa, fitness center, a mini golf course or swimming pools are some gorgeous places to unwind and hang out after a day of exploration.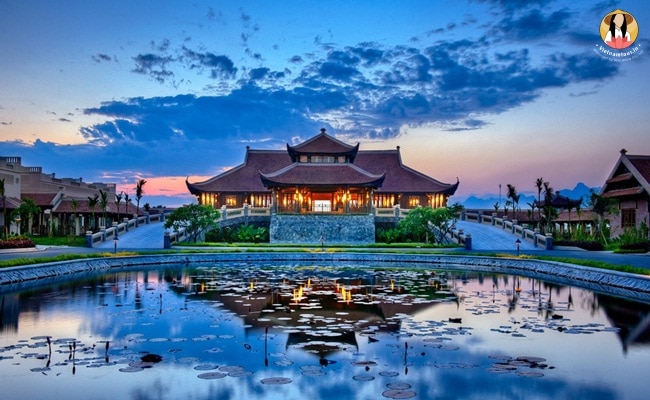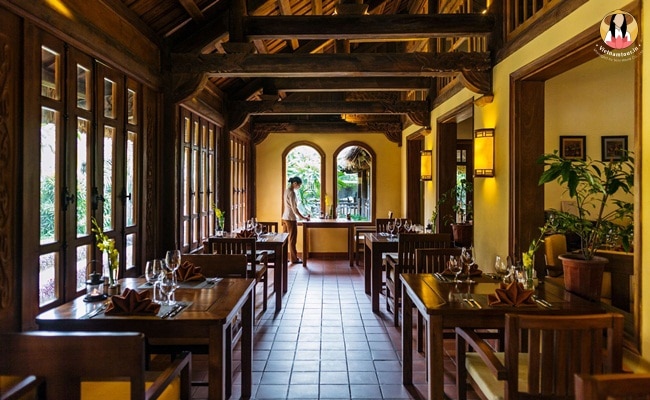 The Vancouver Hotel Ninh Binh
Nestled in a scenic spot, just a few minutes from the heart of Ninh Binh, The Vancouver Hotel is a great option for those wondering where to stay when visiting Ninh Binh.
Boasting 15 en-suite guest rooms fully equipped with modern amenities and a wide range of services, The Vancouver Hotel offers a nice accommodation to caters to all types of travel from business, family to leisure or adventure. Indulge in the fabulous entertainment facilities of the hotel is also one of the enticing things to do in Ninh Binh.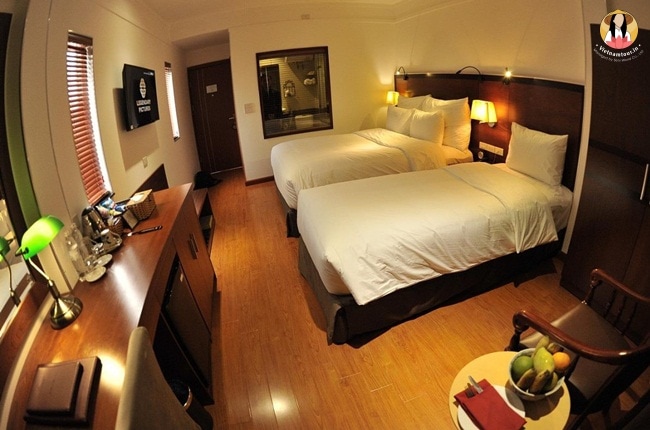 Just enter a new world, escape from the hustle and bustle of new cities and get a truly mesmerizing holiday with your loved ones with the dedicated support from the hotel's professional team.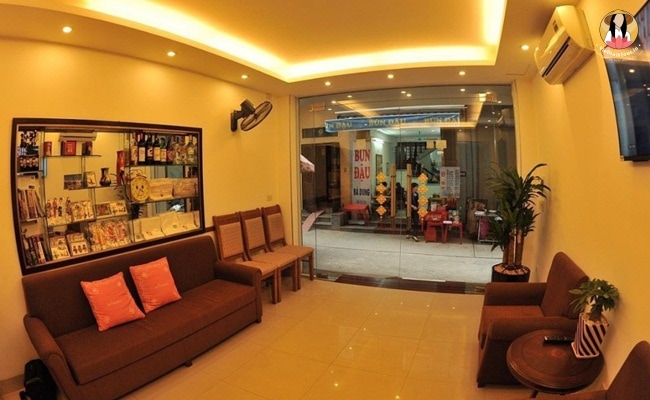 Tam Coc Garden Resort
Set amidst the lush greenery with an exotic vista of mountains and rice fields, Tam Coc Garden Resort is a fabulous place to stay in Ninh Binh. Offering luxurious accommodation for upscale travelers, the hotel is a boutique alternative to the stylish Emeralda Resort.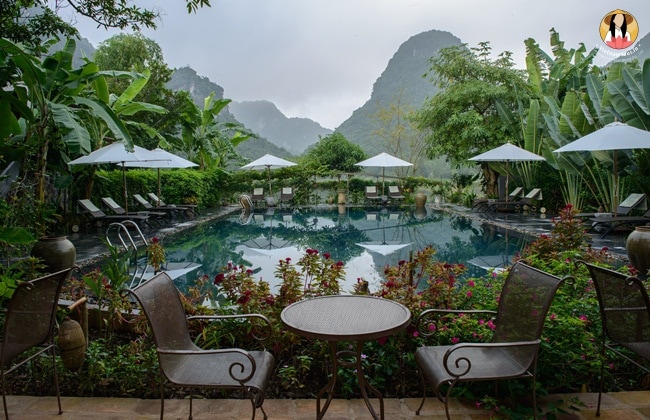 The unique architecture featuring authentic design of a Tonkinese village, quiet and peaceful atmosphere is what you can feel about this property from the moment you ascend your steps to. The resort boasts beautifully decorated bungalows, each features a terrace overlooking the countryside view and simple yet graceful interiors.
If you're tired of exploring, you can laze by the pool, stroll around the lovely garden or get a cocktail at the bar. Superb facilities and excellent service make the resort a perfect base for your amazing Ninh Binh trip.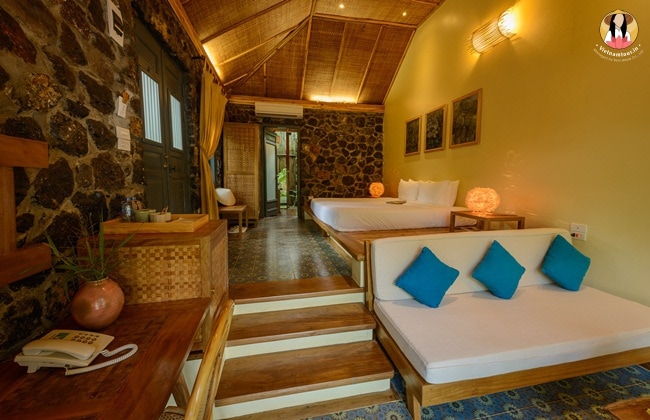 Best homestays and guesthouses in Ninh Binh
Tam Coc Bungalow
Tam Coc Bungalow is one of the comfortable accommodations in the list of Tam Coc hotels. Conveniently located in Tam Coc tourist attraction, the property offers a nice stay with a stunning background of majestic limestone karsts, verdant greenery and gentle rivers.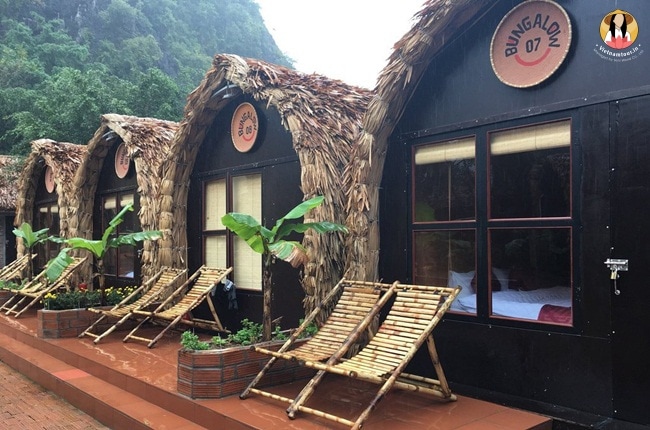 Simple yet serene, Tam Coc Bungalow is suitable for both backpackers or travelers who need more privacy with a selection of dorm beds and private bungalows to choose from. It's not a fancy hotel, still an interesting place to stay, especially for those who desire to stay close to nature and escape from the crowds.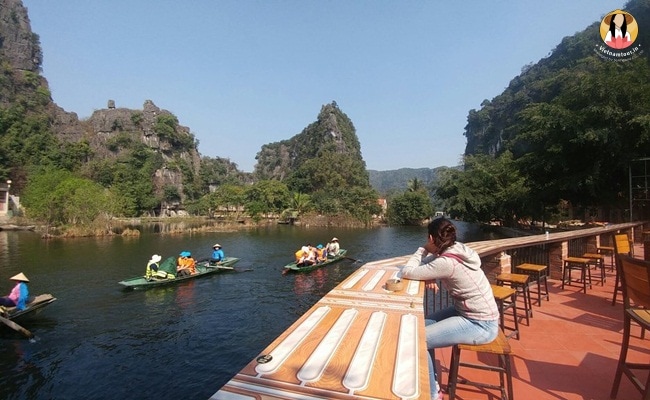 Mua Cave Ecolodge
Surrounded by lush rice fields and towering limestone mountains, Mua Caves Ecolodge Ninh Binh is an ideal place to set out your adventure in Mua Cave- one of the most sought after destinations of many adventure seekers. It is a great base to access to the stunning Lying Dragon Mountain area- touted to be "Halong Bay on land" for its incredible scenery.
Elegantly designed, all the airy rooms are well equipped with air conditioning, refrigerators, minibar and free wifi throughout the room. The comfortable, cozy garden view rooms are great to cool down in a beautiful bathroom after some hard hiking to the nearby peak.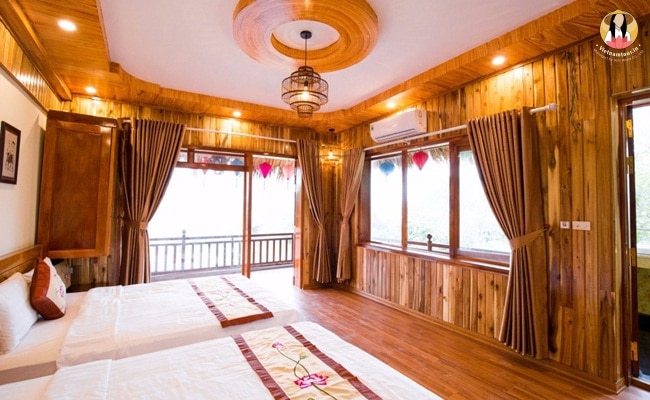 Tam Coc Horizon Bungalow
Located in Ninh Binh City near Tam Coc Cave, Tam Coc Horizon Bungalow offers comfortable accommodation with a beautiful garden, a sun terrace and free wifi access. In addition to fully equipped rooms, what makes the lodge a great stay are free bikes that allow guests to enjoy a leisurely bike to venture deep into the nearby landscapes. Make the most of the property's facilities and services during your stay in this graceful land.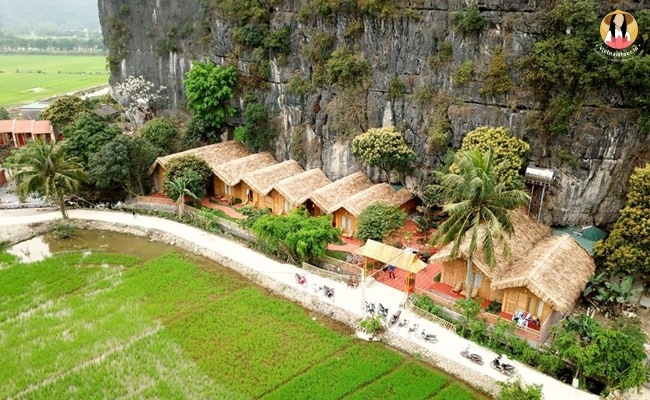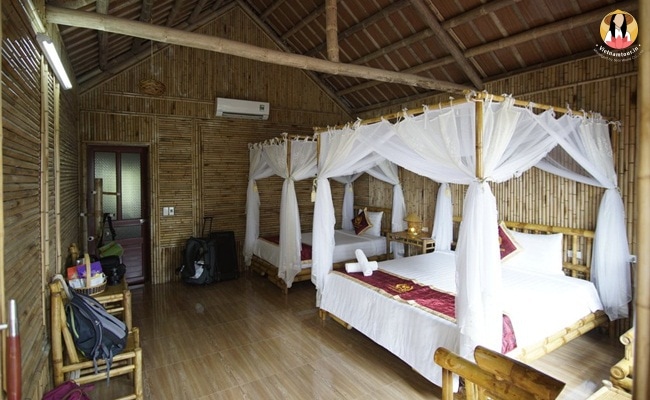 Have you found your own dream accommodation for your Ninh Binh trip? If you're still not sure, take your time to get more information with our helpful travel guide or drop VNIN a message to get some recommendations for your perfect vacation in Vietnam.
RELATED ARTICLES