Hidden away in the heart of northern Vietnam lies a destination so enchanting Ninh Binh, with its breathtaking landscapes, ancient wonders, and cultural treasures, is a place that's finally getting the recognition it deserves. Join us on an unforgettable journey as we unveil the Top 10 places to visit in Ninh Binh, revealing the secrets of this captivating province.
Hoa Lu Ancient Capital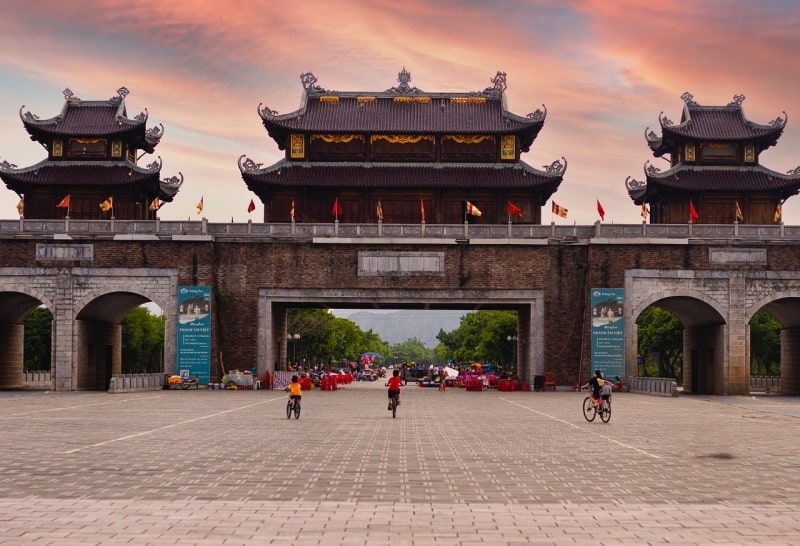 Hoa Lu was the capital of Vietnam from 968 to 1010, during the Dinh, Early Le and Ly dynasties. It is the best place to visit in Ninh Binh, with many temples, pagodas and monuments that reflect the rich history and culture of this land.
Visit the Dinh and Le Temples: These are the main attractions of Hoa Lu Ancient Capital, dedicated to the founders of the Dinh and Le dynasties.
Explore the ancient citadel: The citadel was the political and military center of Hoa Lu Ancient Capital, where the royal palace, administrative buildings and military barracks were located.
Trang An Grottoes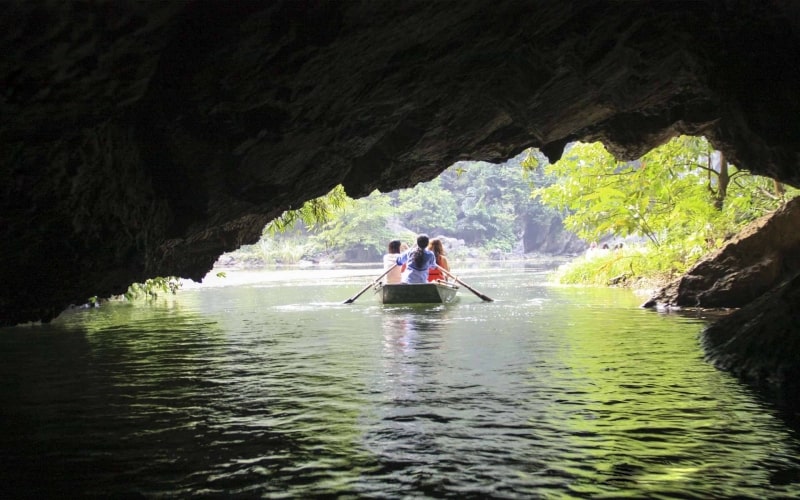 It is a stunning natural wonder in Ninh Binh province, Vietnam. Trang An Grottoes preserves the traces of human activity over more than 30,000 years. It is a complex of valleys and caves, where you can explore the hidden beauty of limestone karst formations and diverse flora and fauna these are must things to see in Ninh Binh.
You can enjoy a peaceful and serene boat ride through the scenic landscape, passing by towering cliffs, lush greenery and hidden caves. Each cave has its own unique features, such as stalactites, stalagmites, rock formations and natural light.
It's a thrilling and adventurous experience that you will never forget. Make your plan and grab a Vietnam tour package to enjoy this wonder.
Tam Coc – Bich Dong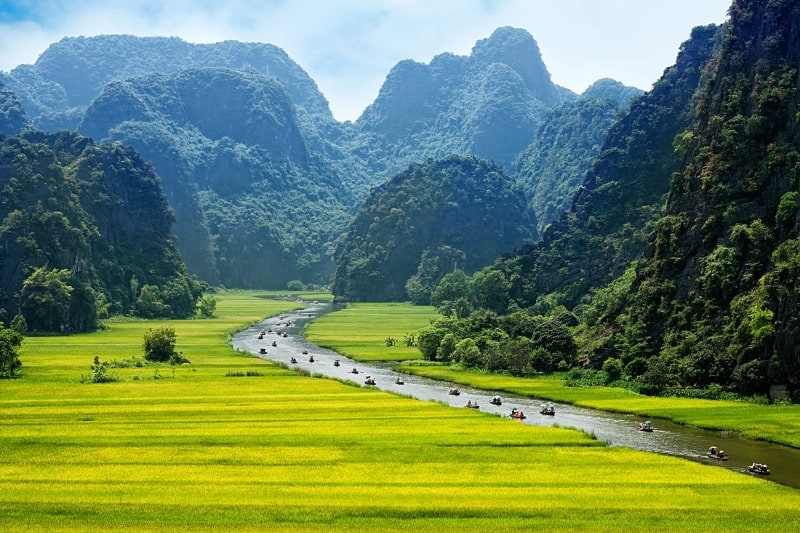 This place is often called "Halong Bay on Land" because of its spectacular scenery of limestone mountains, rivers, caves and rice fields. It consists of two main attractions: Tam Coc, which means "three caves", and Bich Dong, which means "green pearl grotto".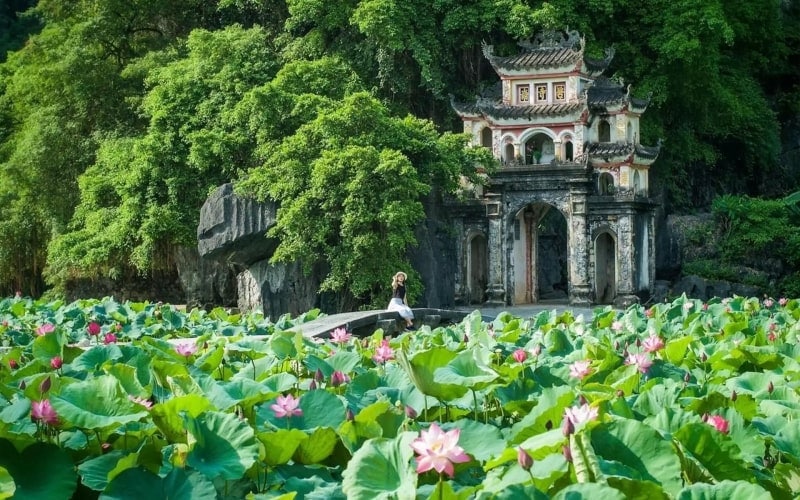 Tam Coc is a waterway where you can take a boat ride along the Ngo Dong River and admire the breathtaking views of the karst formations and the lush green rice fields. Besides that, Bich Dong is a complex of three ancient pagodas built on different levels of a mountain, offering a serene and spiritual atmosphere.
Tam Coc – Bich Dong should be visited between January and March, when the weather is pleasant and dry and there are many festivals to celebrate the Lunar New Year. You can also enjoy the green rice fields from March to April, or the golden rice fields from late May to early June.
Mua Caves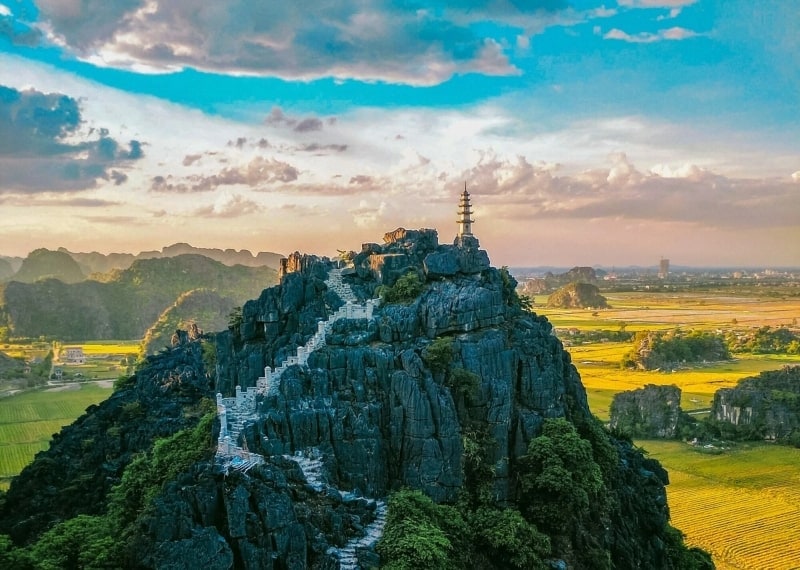 This is one of the most scenic spots in Vietnam, where you can enjoy a panoramic view of the Tam Coc Valley, the Ngo Dong River, and the limestone karsts that dot the landscape.
Hang Mua Peak is not for the faint-hearted, as it requires climbing 500 steps to reach the top. You'll be rewarded with a breathtaking view of the surrounding area once you reach the summit. There's also a massive stone dragon statue overlooking the valley. You can spend as much time as you wish admiring the scenery and taking photos.
The best time to visit Hang Mua Peak is in the morning or late afternoon when the sun is not too harsh and the crowds are less. If you time it exactly, you'll see a stunning sunrise or sunset from the summit.
>> Read more: Top 10 Must-do Things in Ninh Binh That You Should Try Once in Your Life
Bai Dinh Pagoda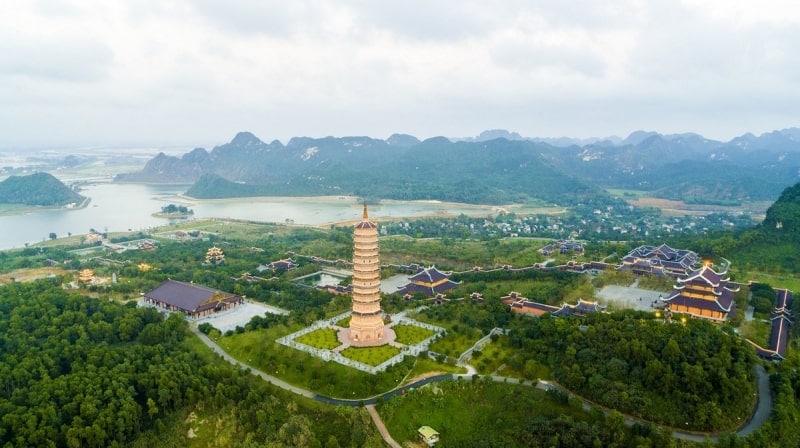 Bai Dinh Pagoda is a must-see attraction in Ninh Binh province. It is not only a religious site but also a cultural and natural heritage. If you want to experience the essence of Vietnamese Buddhism and admire the artistry and craftsmanship of Vietnamese people you should visit Bai Dinh Pagoda at least once in your life.
Bai Dinh Pagoda is a place of records. It holds several Guinness records, such as the largest gilded bronze Buddha statue in Asia, the largest pagoda in Vietnam, and the longest corridor with 500 Arhat statues.
It is a place of spirituality and peace. The pagoda attracts millions of pilgrims and visitors every year, especially during the spring festival from January to March. People come here to pray for health, happiness, and prosperity
Cuc Phuong National Park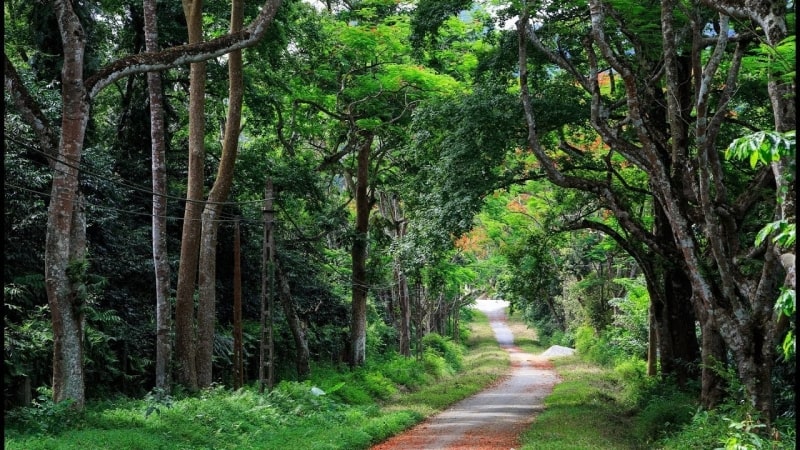 If you are looking for the best place to visit in Ninh Binh, you should definitely check out Cuc Phuong National Park. It is the oldest national park in the country, and it has a lot of amazing things to offer.
It has a rich biodiversity. Cuc Phuong National Park is home to more than 2000 species of plants, 300 species of birds, 100 species of mammals, and many other animals.
You can explore the Prehistoric Cave, which is one of the most fascinating archaeological sites in Vietnam. The cave contains many ancient tools, such as stone axes, shell knives and bone spears.
If you want to experience the local culture and history, you can visit the Muong ethnic minority village, where you can see their traditional houses, costumes and handicrafts.
Thung Nham Bird Park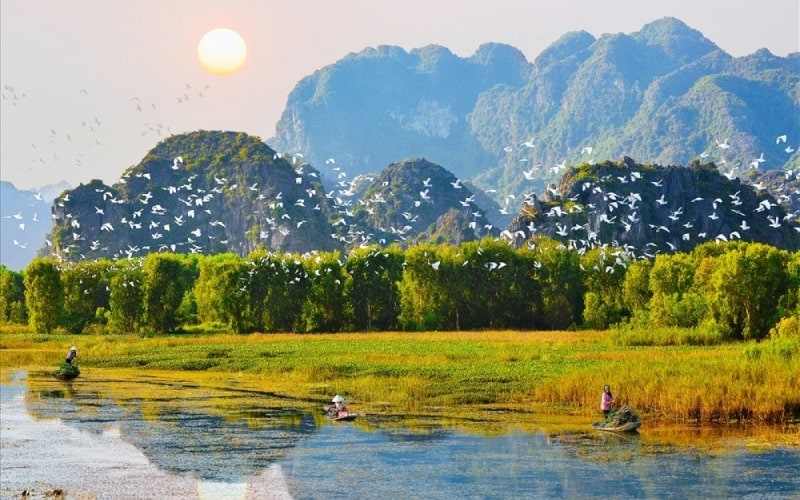 This is a hidden gem that offers a tranquil and serene escape from the hustle and bustle of the city. Thung Nham Bird Park is a place where you can enjoy the harmony of nature and culture, and learn more about the history and traditions of the local people. Additionally, it will leave you with unforgettable memories and a deeper appreciation of Vietnam's beauty.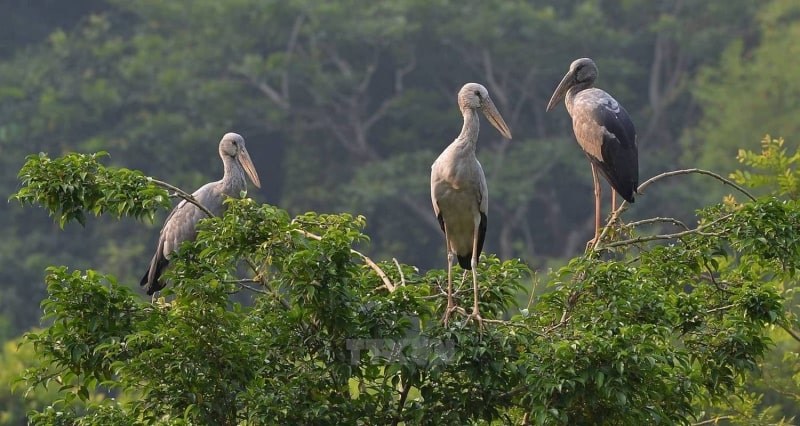 You can explore the park by boat, bike, or on foot, and marvel at the diverse flora and fauna that inhabit this area. And seeing thousands of birds, especially in the early morning and late afternoon, when they return to their nests.
You can also visit the orchard garden, the lotus pond, the ancient cave, and the 1000-year-old banyan tree
Surely, You will be amazed by the beauty of the scenery, especially at dawn and dusk when thousands of birds fly in and out of the park. So grab your Northern Vietnam tour package to discover the most attractive things to see in Ninh Binh.
Am Tien Cave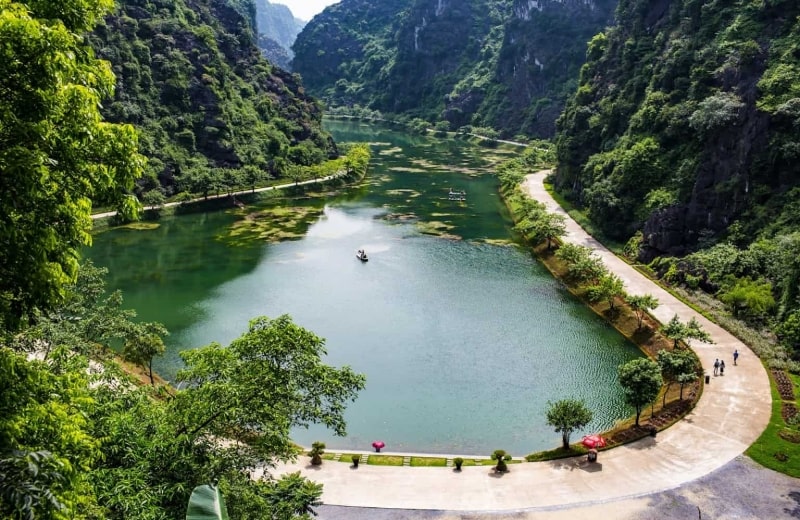 Deep within the captivating landscapes of Ninh Binh lies an enchanting secret waiting to be unveiled – the Am Tien Cave. Tucked away amidst the lush greenery of this Vietnamese province, It's a natural wonder, steeped in legends, and ready to mesmerize adventurers and nature enthusiasts.
Whether you're a seasoned adventurer or someone seeking a serene escape, Am Tien Cave beckons with its timeless beauty and legends. It's a place where nature's artistry meets human imagination, a treasure waiting to be discovered, and a destination that promises to leave an indelible mark on your soul.
As you venture into the heart of Am Tien Cave, remember that you're not just exploring a geological wonder; you're stepping into a realm of myth and magic, where the past and present coalesce, creating an experience that's nothing short of enchanting.
Van Long Nature Reserve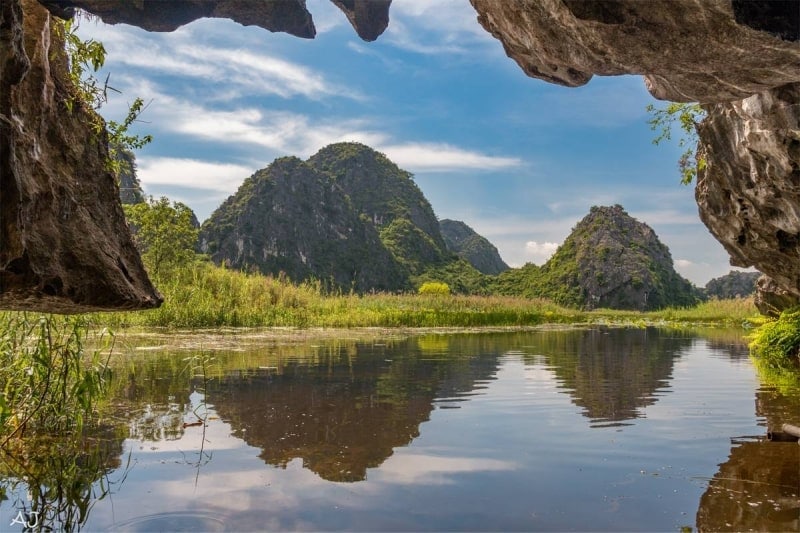 Van Long is often referred to as the "Inland Halong Bay" due to its striking resemblance to the famous coastal site. This nature reserve is characterized by its tranquil waterways, serene lagoons, and limestone karsts that rise majestically from the water's surface. A boat ride through Van Long is a journey into a realm of calm and wonder.
One of the highlights of the reserve is the Van Long floating village, where you can experience the traditional lifestyle of the local people.
You can explore the reserve by boat, cycling, or hiking, and admire the stunning scenery of limestone mountains, rice fields, and lotus ponds.
Van Long Nature Reserve is a perfect place to relax, recharge, and reconnect with nature. It is definitely one of the top tourist attractions Ninh Binh.
Phat Diem Cathedral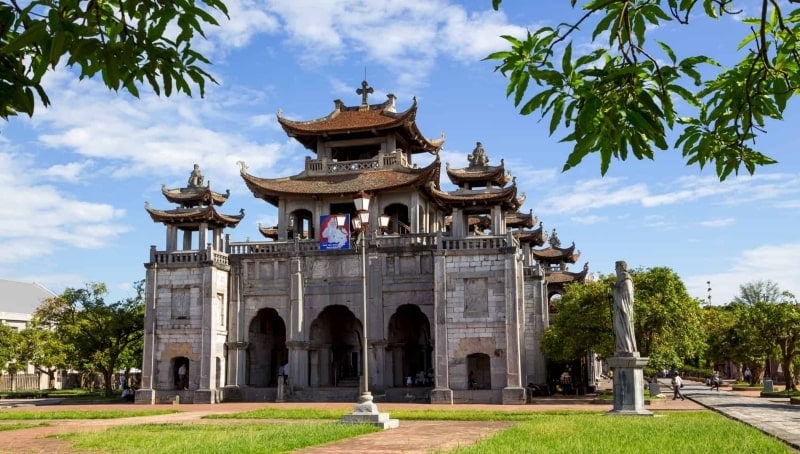 This architectural masterpiece, often referred to as the "ecumenical stone church," is not just a place of worship; it's a symbol of cultural harmony and a must-visit destination for travelers seeking spiritual and historical significance.
Phat Diem Cathedral is a stunning blend of European and Vietnamese architectural styles. Its grand facade, intricate stone carvings, and soaring spires make it a remarkable architectural gem that stands as a tribute to both Vietnamese craftsmanship and religious devotion.
Visitors of all backgrounds are welcomed with open arms at Phat Diem Cathedral. Whether you're a history buff, an architecture enthusiast, or someone simply seeking spiritual solace, the cathedral offers a warm embrace. Vietnamtour.in tour guides will provide all useful information for those eager to learn more about its rich history and architectural significance.
Wrapping Up
These are just some of the best places to visit in Ninh Binh that will surely satisfy you. With its breathtaking natural beauty and rich cultural heritage, Ninh Binh is a destination that should not be missed on your Vietnam travel itinerary. Plan your trip and uncover the hidden wonders of this Vietnamese gem.
RELATED ARTICLES