Traditional craft villages in Hanoi feature cultural and traditional values of Vietnam, which attracts many Indian tourists to visit and experience. Today, we'll unveil the top 10 traditional craft villages in Hanoi to enhance your unforgettable journey.
Bat Trang Pottery Village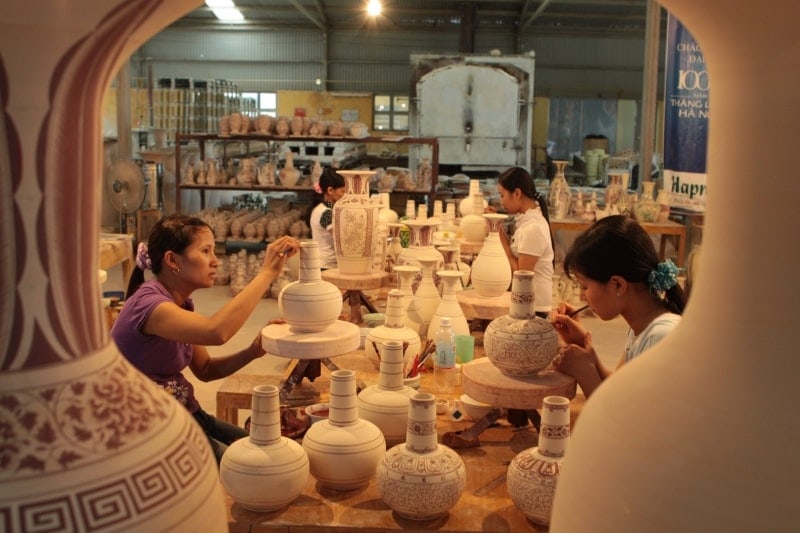 Location: Bat Trang Commune, Gia Lam District, Hanoi
At over 500 years old, Bat Trang Pottery Village is one of the most renowned traditional craft villages in Hanoi. The village produces exquisite pottery and ceramics, which are famous in Vietnam and worldwide.
Situated along the banks of the Red River, Bat Trang village has clay-rich soil – a critical raw material to create the world's most beautiful and durable pottery and ceramic products. To complete the perfect product, the talented artisans put much time and effort into every detail. These pottery and ceramic products can be daily items like plates and bowls or decorative things like vases and figurines.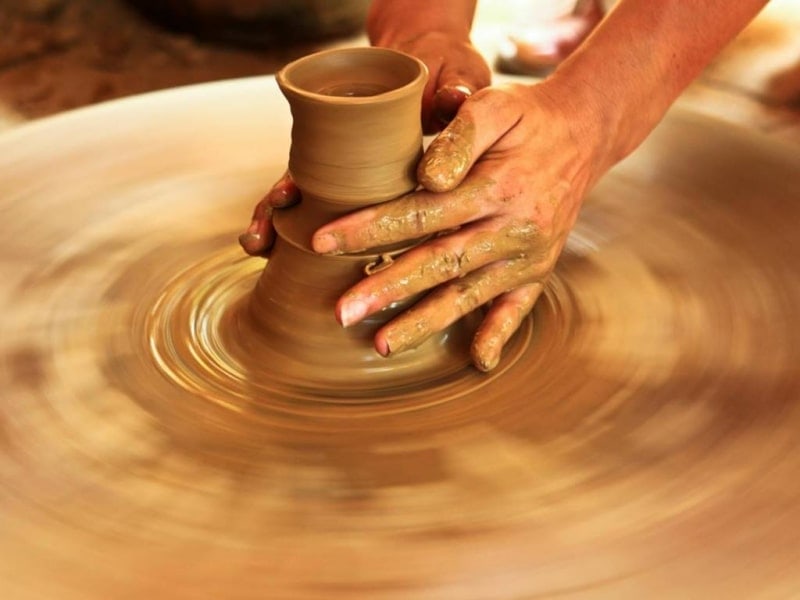 When visiting Bat Trang Village, you can learn the pottery-making process, participate in classes, and shop for pottery and ceramic items. Additionally, in this place, you can try a special transport service – the buffalo ride (you sit on a wooden carriage drawn by a buffalo)
Learning how to make a handicraft item is an unforgettable experience in your life; let's give it a try!
Van Phuc Silk Village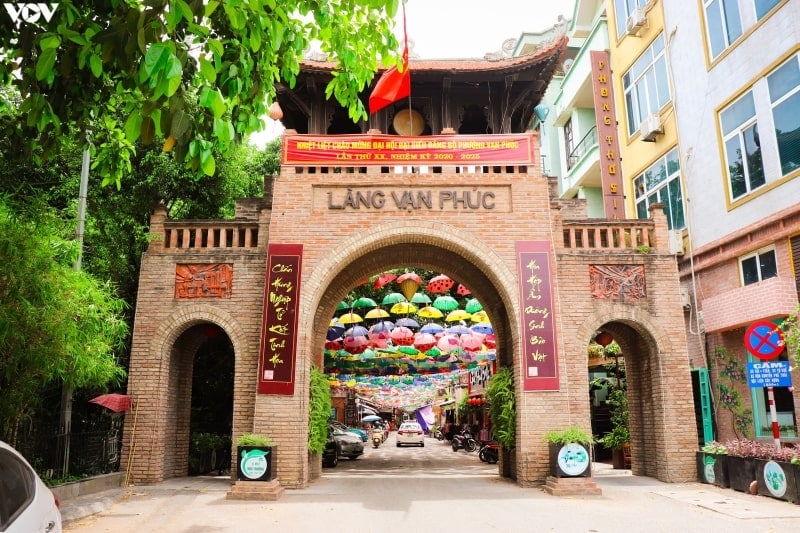 Location: Van Phuc Ward, Ha Dong Dlistrict, Hanoi
Having existed for over a thousand years, Van Phuc Silk Village is a well-known craft village in Hanoi. In 1931, Van Phuc Silk was introduced to the world market for the first time and praised by the French as the most sophisticated product of the Indochina region. From then to now, Van Phuc Silk has been exported to Europe and many other countries in the world.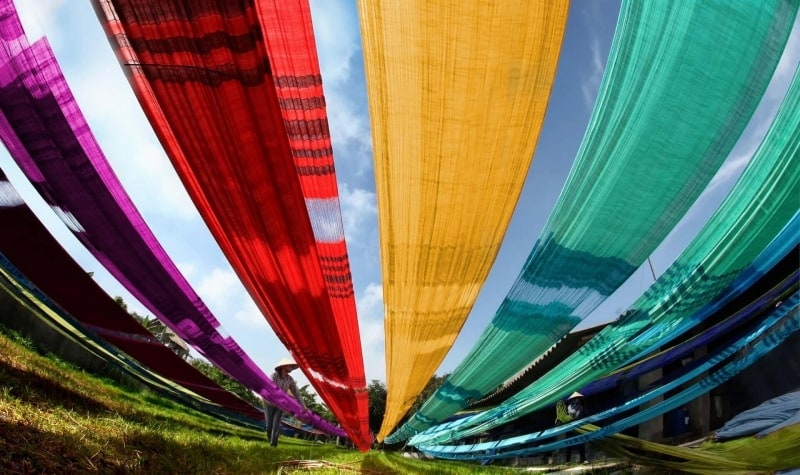 The Van Phuc village's silk boasts high-class materials, unique patterns, and beautiful stitching lines. You can browse shops in the village and touch directly to test this silk's smooth, light, and cool texture. Van Phuc village is the best place to buy first-class silk products at reasonable prices.
In addition, for those who want to explore Vietnamese culture, the village has several exhibitions and museums that showcase the history of Van Phuc silk and its weaving techniques. With many captivating activities, you can't miss this wonderful place!
Ha Thai Lacquer Village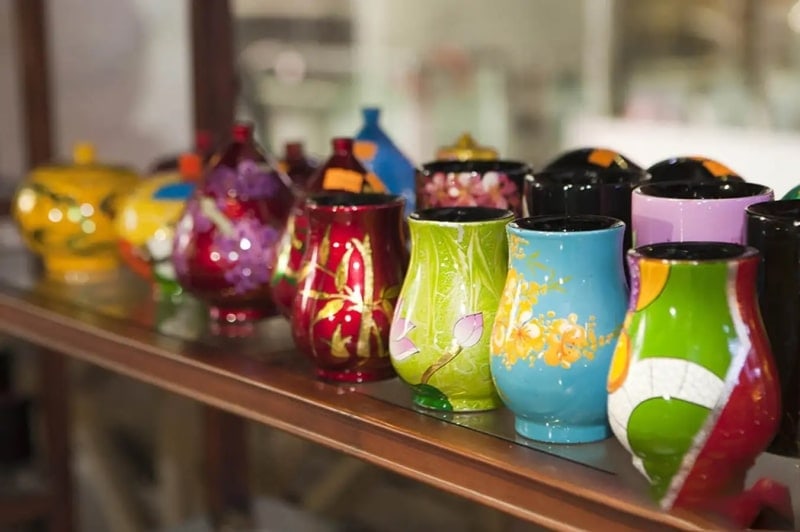 Location: Duyen Thai Commune, Thuong Tin District, Hanoi
The next famous traditional craft village in Hanoi is Ha Thai Lacquer Village. The lacquerware products of Ha Thai Village are popular in Vietnam and worldwide because of their unique arts, rich cultural values, and high durability.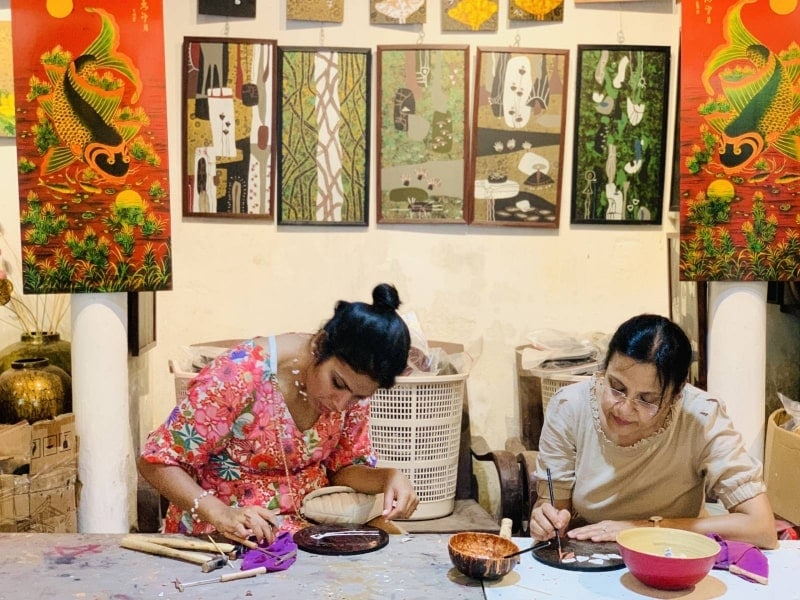 To create a product, the craftsman must do it entirely by hand, with many meticulous steps, and it takes a lot of time, sometimes even a month, to complete a product. Coming to the village, you can witness how to create lacquer items or try making a simple lacquerware product under the guidance of skilled artisans. Exploring one of Vietnam's handicrafts will be an exciting activity on your trip!
Dinh Cong Jewelry Village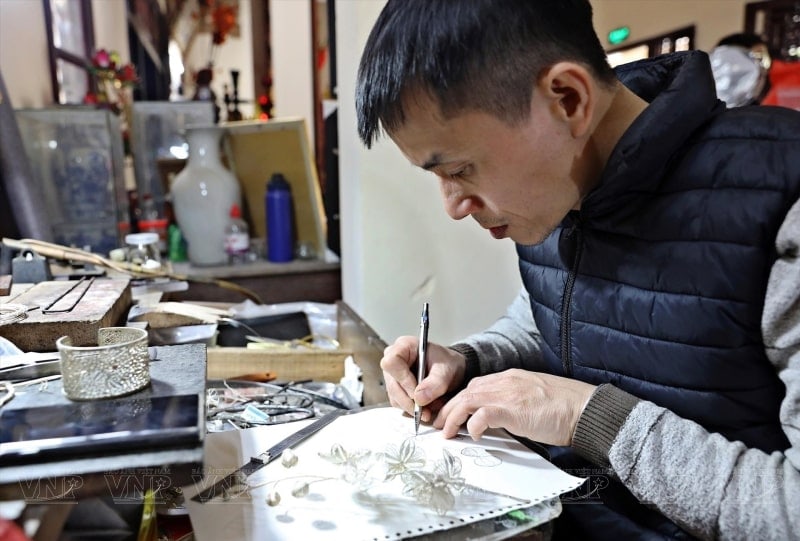 Location: Dinh Cong Ward, Hoang Mai District, Hanoi
Dinh Cong Jewelry Village is renowned for its exquisite handmade jewelry. Looking at these elegant products, we can see Vietnamese jewelers' perseverance, intelligence, and creativity in general and Dinh Cong Craft Village in particular.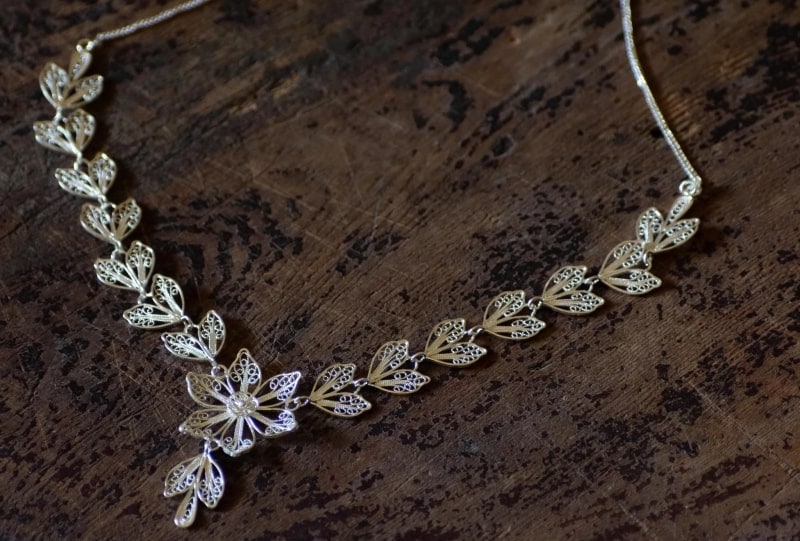 To make such elaborate jewelry, the artisans must be careful in all steps of the jewelry-making process, from choosing materials (types and quality of gold, silver, and gemstones) to using complicated traditional techniques. The final product will reflect the maker's skills and creativity.
Dinh Cong jewelry products are unique and high-value, which you can use as gifts for special occasions like weddings, birthdays, and important events. A visit to this village will be worth a try!
Phu Vinh Bamboo and Rattan Village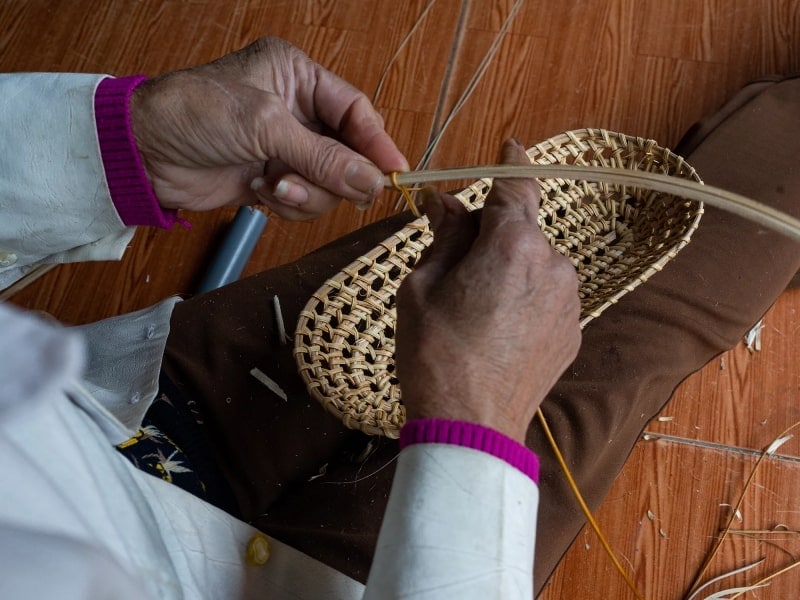 Location: Phu Nghia Commune, Chuong My District, Hanoi
Founded and developed over 400 years ago, Phu Vinh Bambo and Rattan Village is a popular traditional handicraft village in Hanoi. This village specializes in making complicated and exquisite bamboo and rattan items.
Each bamboo and rattan product is a work of art, requiring sophisticated techniques and fine arts from talented and skilled hands. To have a satisfactory outcome, Phu Vinh Village's artisans must also clearly understand the material they need to use.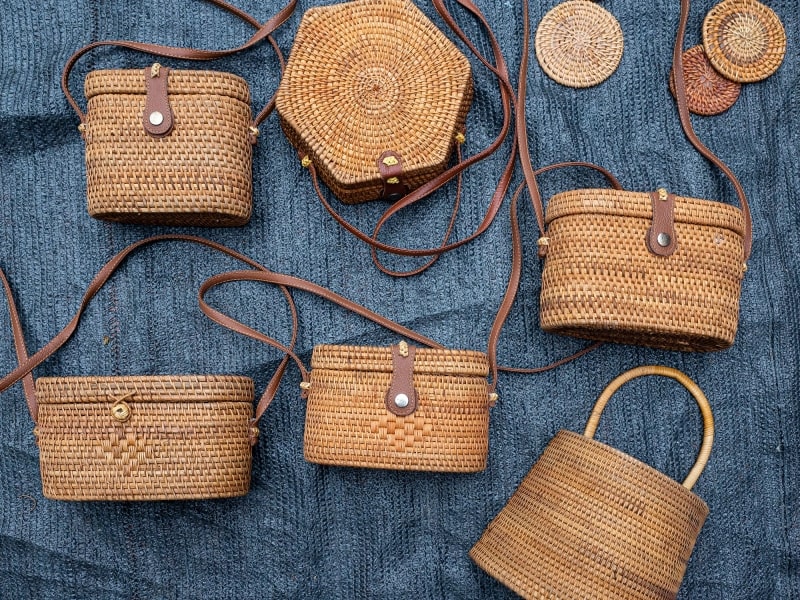 Bamboo and rattan products in the village are diverse, from utensils and decorative items to fine art products. You can buy these beautiful and unique handicrafts at budget-friendly prices.
Moreover, you might feel excited if you know that the first gifted artisan who successfully woven the portrait of President Ho Chi Minh with traditional rattan material is Nguyen Van Trung – who comes from Phu Vinh village.
Coming here, you'll be surprised by its excellent products. Phu Vinh village is highly recommended to visit in your Vietnam tour package.
Quang Phu Cau Incense Village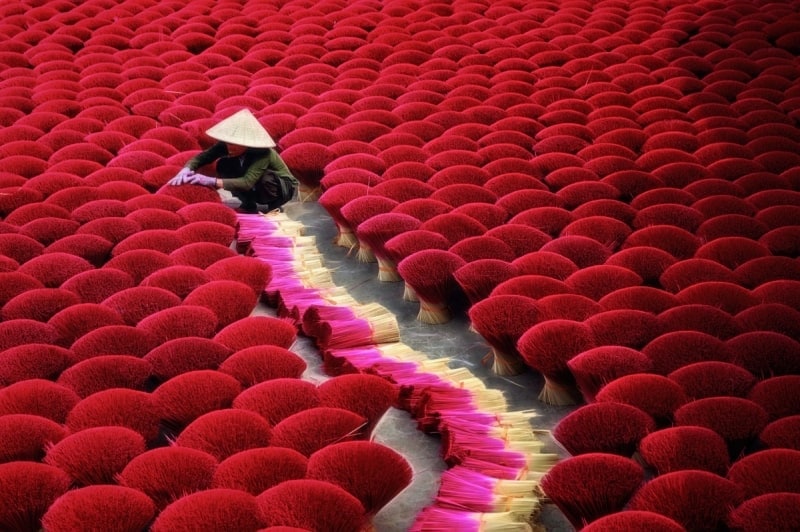 Location: Quang Phu Cau Commune, Ung Hoa District, Hanoi
Among the top traditional craft villages in Hanoi, Quang Phu Cau Incense Village is known for its high-quality incense sticks. Every day, this village imports hundreds of tons of raw ingredients, and it's busy with production activities to adapt to local and foreign demand.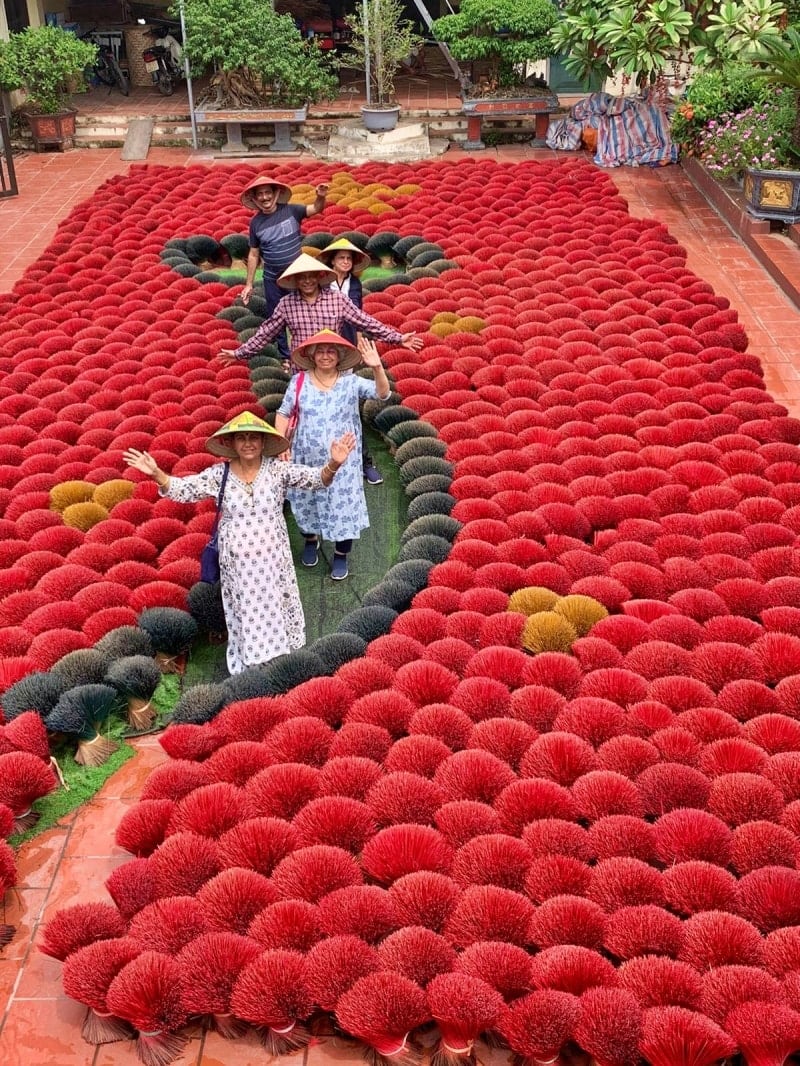 The incense sticks are handmade by experienced staff with natural ingredients and traditional techniques. A pleasant and long-lasting fragrance is a standout of the products in this village. The colorful and lively views of thousands of incense sticks drying under sunlight attract visitors to explore the village and take great photos. It'll be a great experience to stop by Quang Phu Cau Incense Village!
Thach Xa Bamboo Dragonfly Village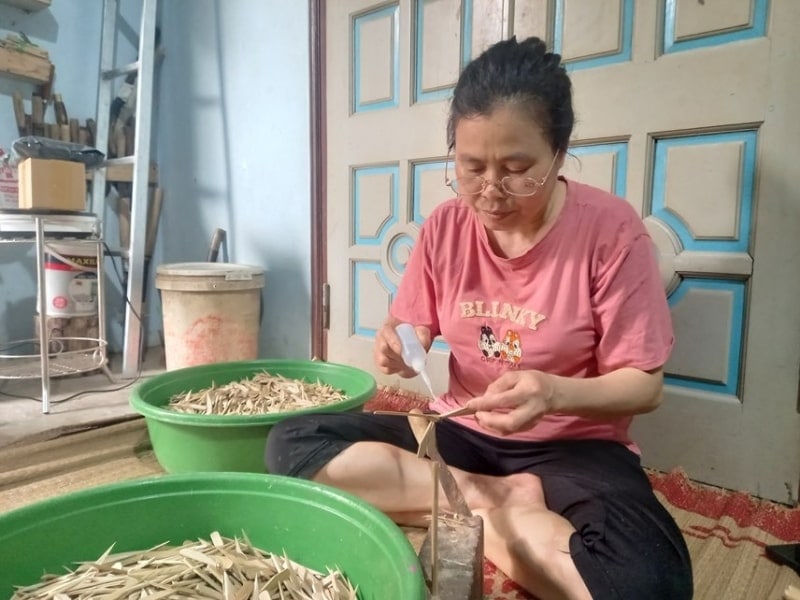 Location: Thach Xa Commune, Thach That District, Hanoi
Thach Xa Bamboo Dragonfly Village is also a famous craft village in Hanoi. The unique bamboo dragonflies in Thach Xa receive many preferences from Vietnamese people and worldwide friends, especially in the USA, Italy, Korea, Japan and China.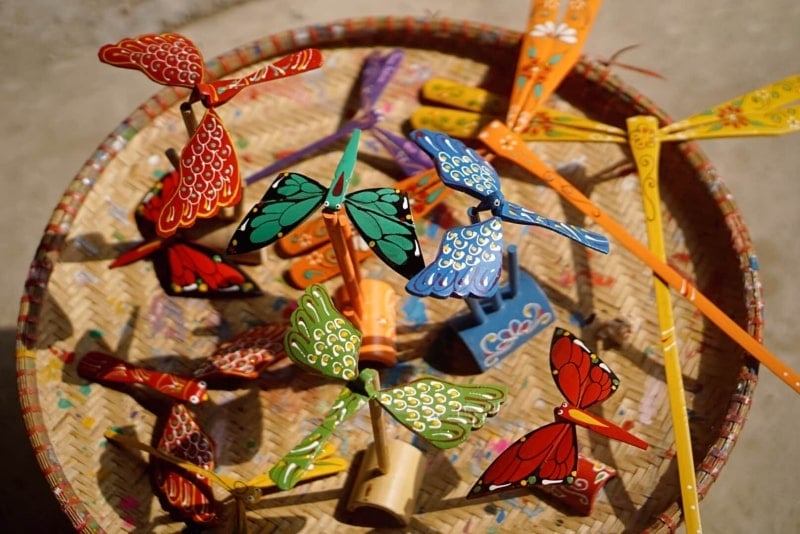 Each dragonfly is carefully crafted by hand to ensure its balance from three main parts: two wings and the mouth. Any part of a bamboo dragonfly that is too short or too long, too heavy or too light, can cause the dragonfly to imbalance (not stand still on the point). Children are fans of this toy, and adults use it as an ornament on their desks.
Observe how to make a bamboo dragonfly and buy some for gifts, which are must-do things in Hanoi.
Dao Thuc Water Puppetry Village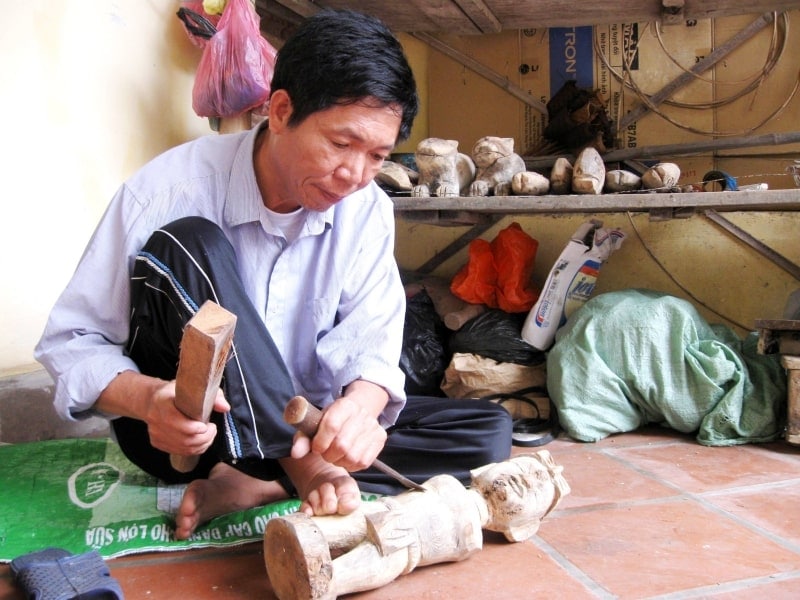 Location: Thuy Lam Commune, Dong Anh District, Hanoi
Regarded as one of the oldest traditional handicraft villages in Hanoi, Dao Thuc boasts the water puppetry show, which is the national intangible cultural heritage.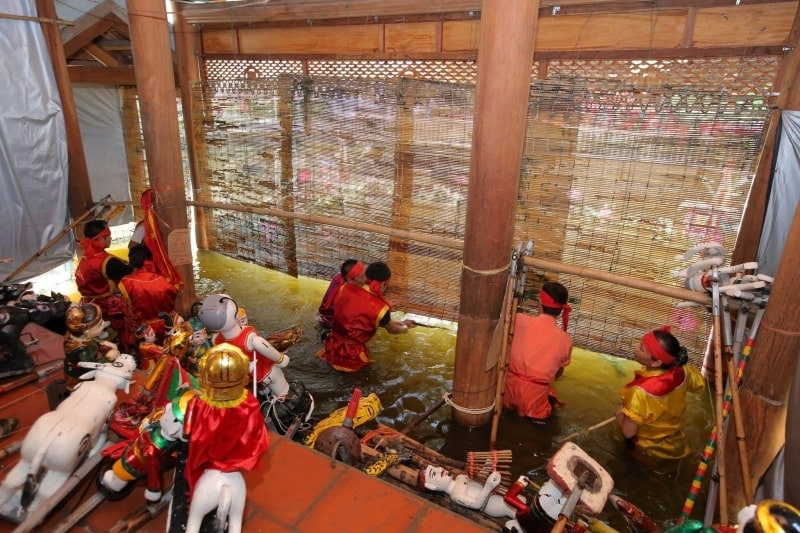 The artisans of Dao Thuc village craft the wooden puppets and use the light, flexible bamboo pole to operate these puppets in water. The skilled artisans stand behind the stage and move the puppet via the slit bamboo curtain to tell folktales, fairy tales, or historical events about Vietnam.
Coming to Vietnam, you should watch a water puppetry show once to understand more about Vietnam's unique culture.
Chuong Conical Hat Village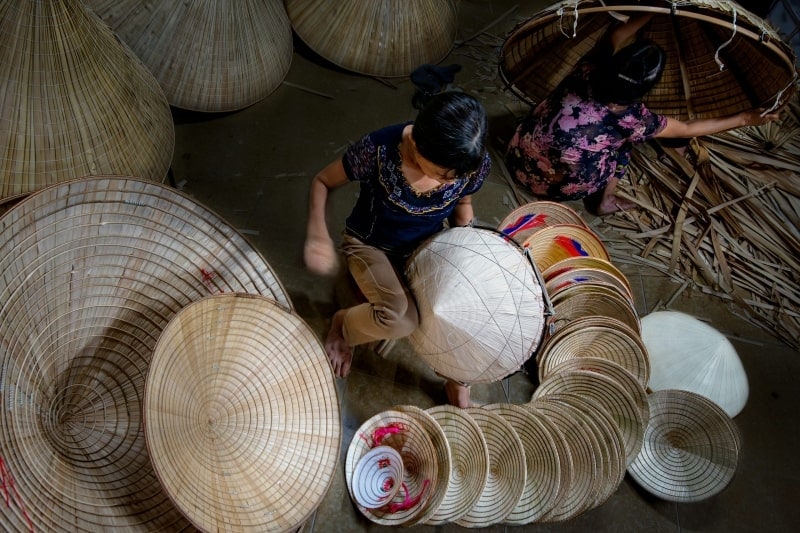 Location: Phuong Trung Commune, Thanh Oai District, Hanoi
Chuong is the most captivating craft village in Hanoi. The rich-culture village is renowned for making traditional conical hats – also known as Non La – one of the typical symbols of Vietnam.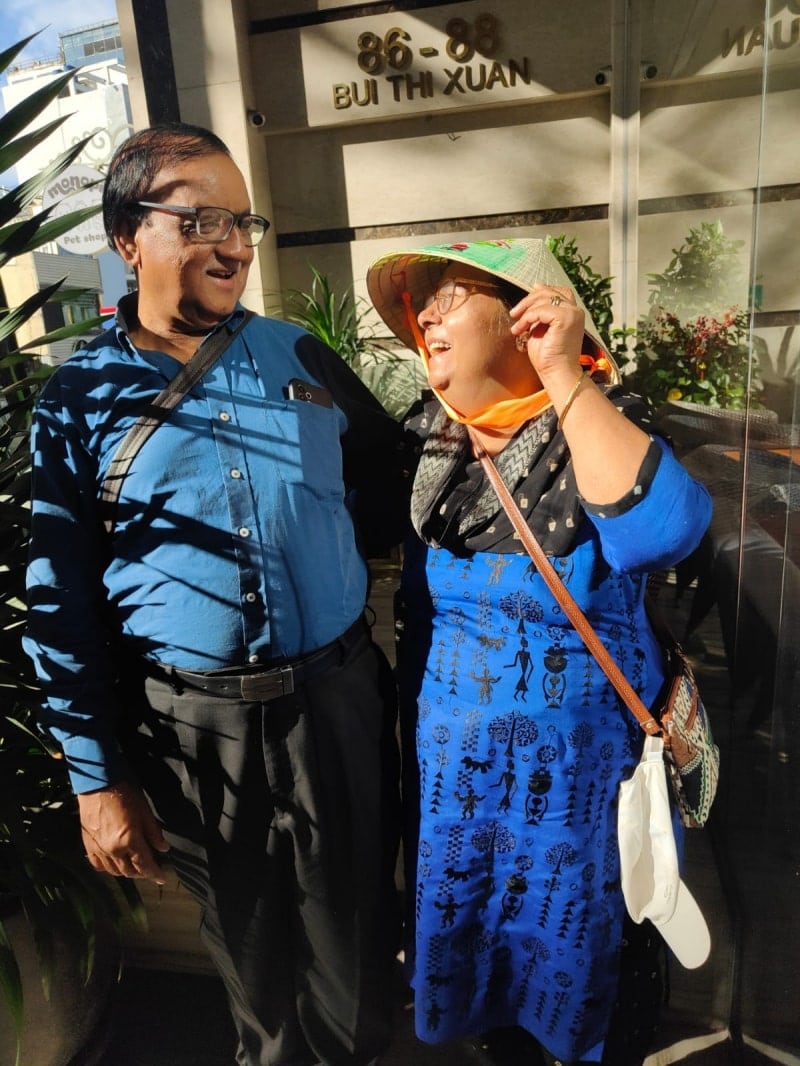 Chuong village is the ideal place to watch the sophisticated conical hat-making process. The process begins with selecting suitable palm leaves; then, the leaves are dried and flattened. Next, the artisans will cut leaves into round shapes and stitch them with silk thread. The stitching must be done carefully to ensure the hat is strong and durable.
Visiting Chuong village and buying some Non La for souvenirs is a memorable experience on the trip to Vietnam!
Chang Son Paper Fan Village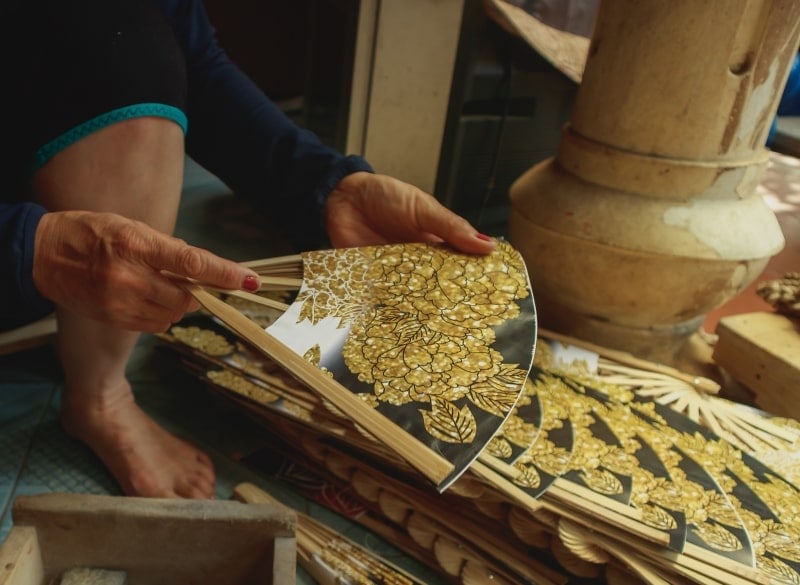 Location: Chang Son Commune, Thach That District, Hanoi
Appearing nearly 200 years ago, Chang Son is a traditional craft village famous for its creative and sophisticated handmade fans. The artistic paper fans lure local and international tourists to admire and shop.
Chang Son fans exude a soft, seductive beauty from decorative patterns and images. Not only does it have artistic value, but each Chang Son fan also has historical and cultural significance. Each drawing on the fan depicts famous landscapes of the country as well as ancient stories, poems, or couplets of national heroes.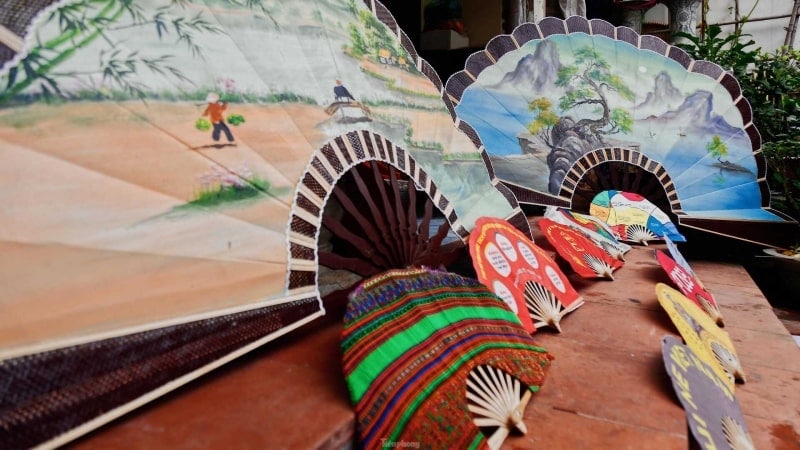 Chang Son fan products have been exported to France, Germany, Japan, Korea, etc. and get much applause. Your trip to Hanoi is an excellent opportunity to buy these exquisite handmade fans.
Conclusion
The top 10 traditional craft villages in Hanoi might help you choose exciting villages to visit. Now it's time to call us to book your preferred destinations on your trip to Vietnam!
RELATED ARTICLES