Finding a highly-rated eatery sometimes can be challenging for those who are new to a country during their trips. Indeed, things can get even harder for people from a specific religious community in which their appetite requires some serious restrictions. In Vietnam, its huge diversity in gastronomy, at some points, does not come along with the ability to satisfy all needs. And if you're from an Indian-influenced country, finding a good Indian restaurant in Vietnam is always a must.
Here in this post, Vietnamtour.in would like to archive the top five Indian restaurants in Hanoi, the capital of Vietnam, based on rates and reviews from different diners in and out of the country.
A Glimpse into Hanoi cuisine
Hanoi cuisine in particular and Vietnamese foods in general, in fact, has greatly adapted the French colonial taste that takes the initial flavors and techniques to a whole new level. However, it doesn't mean this French-Viet fusion has no slot for Indian breath.
In Hanoi, it's not hard to spot out a fine-dining bistro for Indian travelers to family-operated eateries, which tight-budget travelers will love. These places, though set in different styles and price ranges, all deliver a spectacular taste for Indian cuisine lovers. Our five selected names below have been scanned thoroughly on a wide scale: dining ambiance, chefs' quality, location, TripAdvisor's reviews and of course, taste and diversity in selection.
The best 5 Indian restaurants in Hanoi
1. Dalcheeni Hanoi
Coming up first is Dalcheeni, an elegant and high-end Indian restaurant built alongside a lake in downtown, "heaven" of Indian food in Hanoi. In terms of interior design, Dalcheeni is where you will dine in a cozy ambiance, filled with soft yellow lights reflected on well-designed walls, which outstands Dalcheeni from the rest of other common Indian restaurants in Hanoi.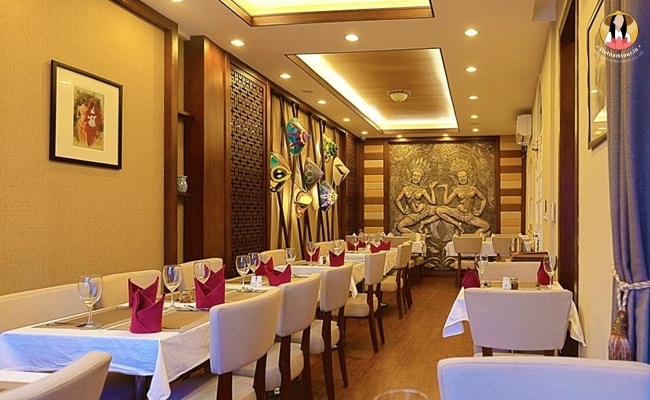 Cozy and Indian-Friendly Space at Dalcheeni
At Dalcheeni, North Indian curries and tandoori are the best sought-after dishes, which go so well with the wide array of savory starters, bread, rice, and beverages. Some of the best talked-about alternatives include Goan fish curry, mango lassi, daal fry, and jeera rice. Other than that, Halal food is also served at Dalcheeni. The reason why Dalcheeni ranks first on the chart comes from its fresh, rich, flavorful and authentic features in all choices.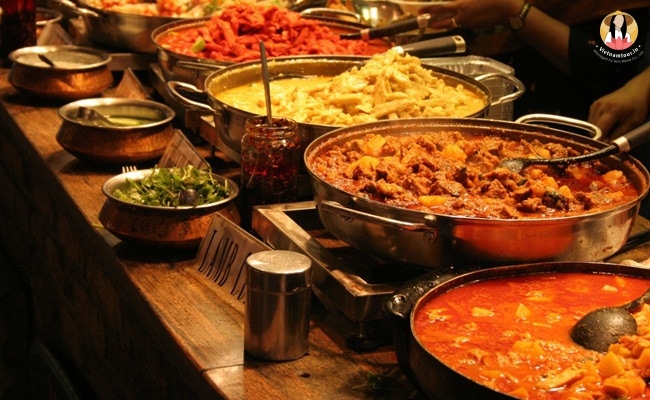 2. Khazaana Restaurant Hanoi
Following Dalcheeni, Khazaana is one of the most recognizable Indian-friendly restaurants in Hanoi with its longest operation time since establishment back in 1992. This oldest Indian restaurant in the country will please even the most demanding diners.
Talking about Khazaana Restaurant menu, you will find the finest authentic Northern and Southern Indian gastronomy nicely displayed on the table, which can be listed as tandoori, Mughlai as well as a wide array of vegetarian options. How about Halal and Desi food? No worries, Khazaana's extensive menu will bring you all asked for!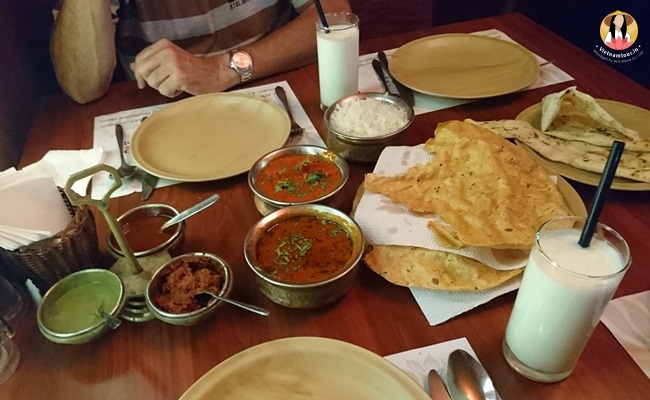 If you are traveling hard somewhere far away from town but hungry for some good deals of Indian cuisine, then feel free to consider its delivery service with up to 12 kilometers in the distance.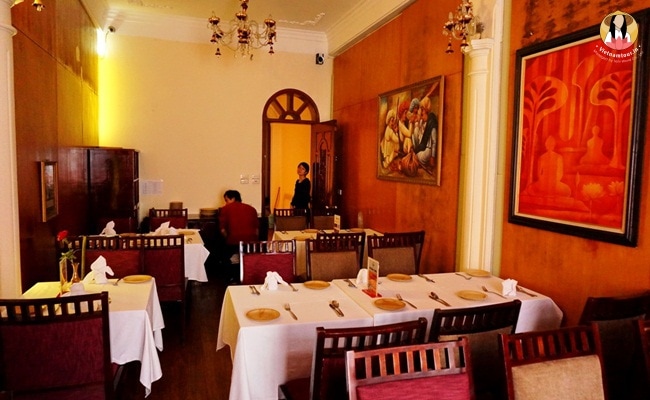 3. Zaika Restaurant Hanoi
Zaika is an Old Quarter-based upscale Indian-friendly restaurant that fuses clever gastronomy of Indian culinary and the finest locally-selected fresh source of ingredients. Zaika brings traditional Northern Indian cuisine to a whole new level with a galore of fresh seafood, lotus root as well as juicy charcoal-grilled kebabs, all of which are processed in the iconic "Tandoor".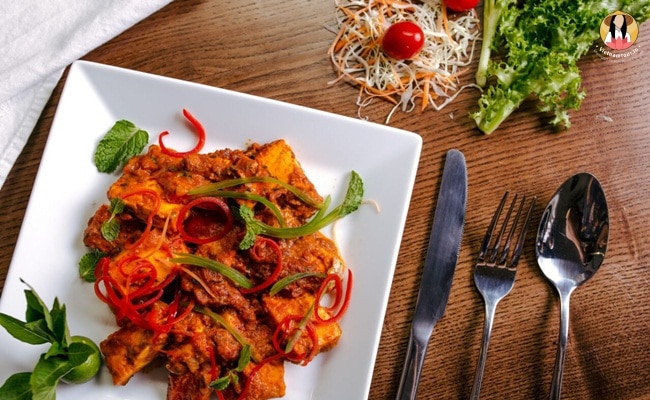 A wise selection in the designing menu also takes Zaika closer to the diners in the city, which can be seen in either a diversity in options for one diner or "À-la-carte" for groups of friends. Also, if you're traveling to Hanoi with the kids and seeking some convenient children-friendly dining alternatives, then Zaika must be the top priority.
What's more? Zaika is one more time drawing our attention with its meeting-curated ambiance. This can be seen through its VIP room and a high-end bar filled with malts, wines, beers and a lot more. Just pick up your phone and make a reservation beforehand!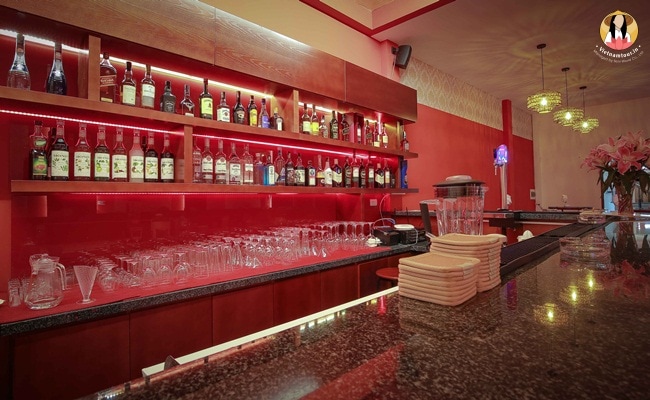 4. Namaste Hanoi
If you are looking for Indian restaurants near Hanoi Old Quarter, find no further than Namaste Hanoi, which is situated right in the heart of the capital. There, you will surely find a huge diversity of exotic Indian food and halal food in Hanoi. Namaste Hanoi brings you to its quiet and delicate inner dining space garnished with a wholesome ivory-like decoration.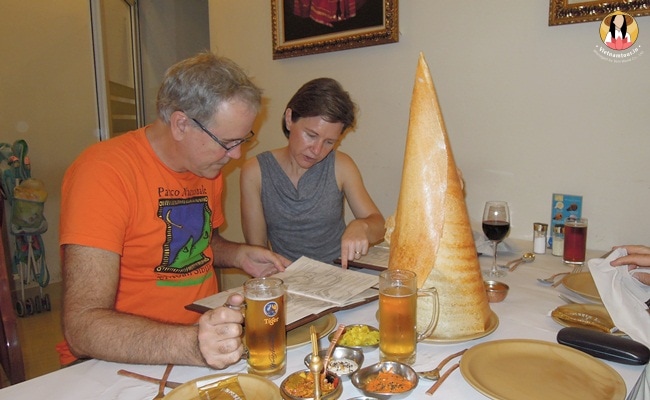 In terms of what cuisine to be offered, Namaste's boundless selection begins with the mouthwatering Northern Indian curries and extends with the tempting heat of Southern rich soup.
The most sought-after names such as Mughal cuisines of Hyderabad and the confectioneries of Gujarat will not be left behind. Namaste's chefs are hence finely selected based on their impressive process of learning and mastering the art of Indian gastronomy. Just like the other iconic bistros listed above, Halal meat is definitely a special thing that makes the name of Namaste Hanoi Restaurant.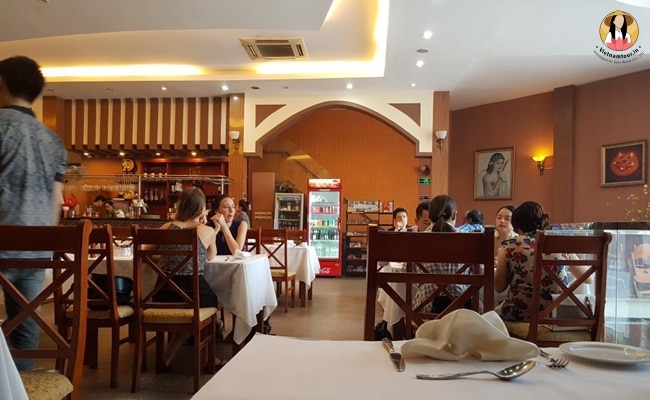 Once again, the unique clay "Tandoor" is surely applied by Namaste Hanoi to preserve the initial taste of Naan. One last significant feature we want to bring out here is a portable tandoor oven which is easily carried around for outdoor events.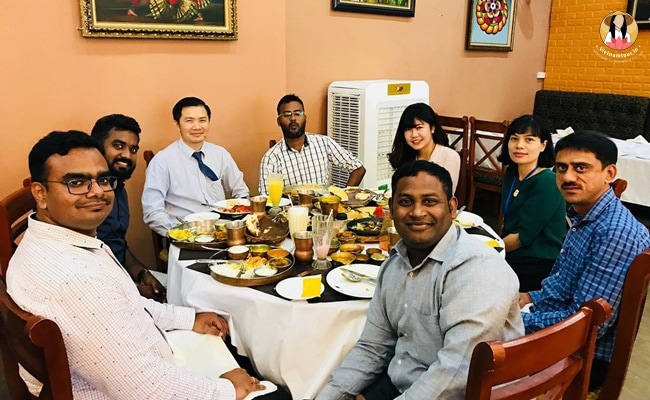 5. Little India Hanoi
Last but not least, Little India is one of the most sought-after bistros serving genuine delicious Indian in Hanoi along with Malaysian and Chinese food. Both regular and vegetarian-friendly dishes are served at Little India, which is all processed by skillful native Indian chefs.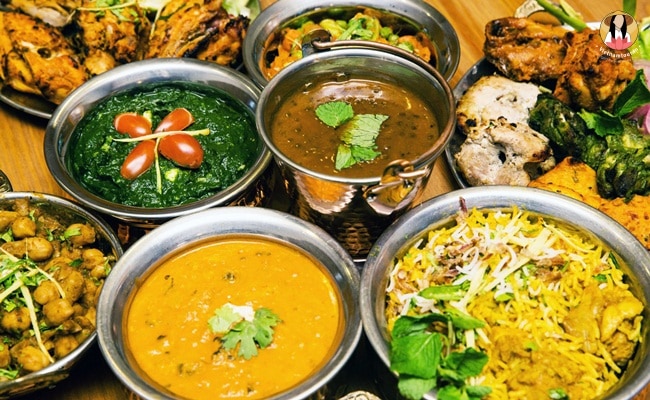 All the best Indian cuisine are found at Little India, from vegetable samosas, beef biryani, paneer tikka, tandoori gobi, chicken tikka to naans. Such an incredible brand like Little India cannot go without a convenient delivery service!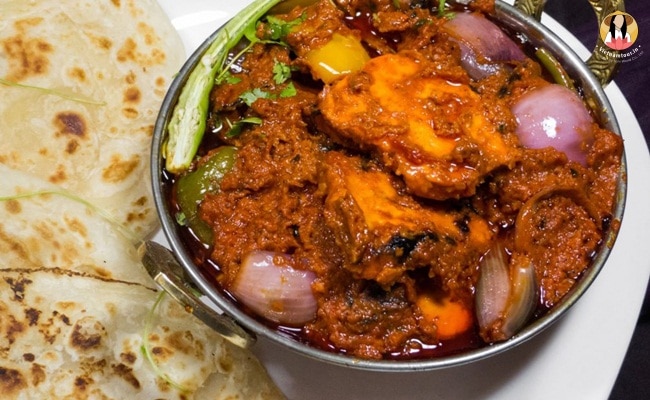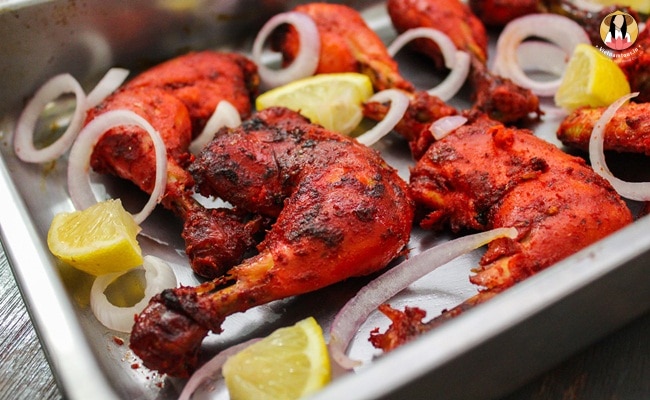 With our detailed guideline above, you now have no worries questioning yourself what the top five Indian restaurants in Hanoi are! Save these Indian-friendly dining spots down right away and make your trip to Hanoi a lot easier! For more useful tips for your trip to Hanoi, feel free to check out our Hanoi Travel Guide.
RELATED ARTICLES