Vietnam nation's capital, Hanoi, is a popular tourist attraction for local and international visitors. The abundance of stunning and unique architecture and landscapes that no other nation in the world has gives Hanoi its extraordinary allure. Take advantage of our recommendations below if you're looking for the best hotels in Hanoi when you're planning a trip.
Pan Pacific Hanoi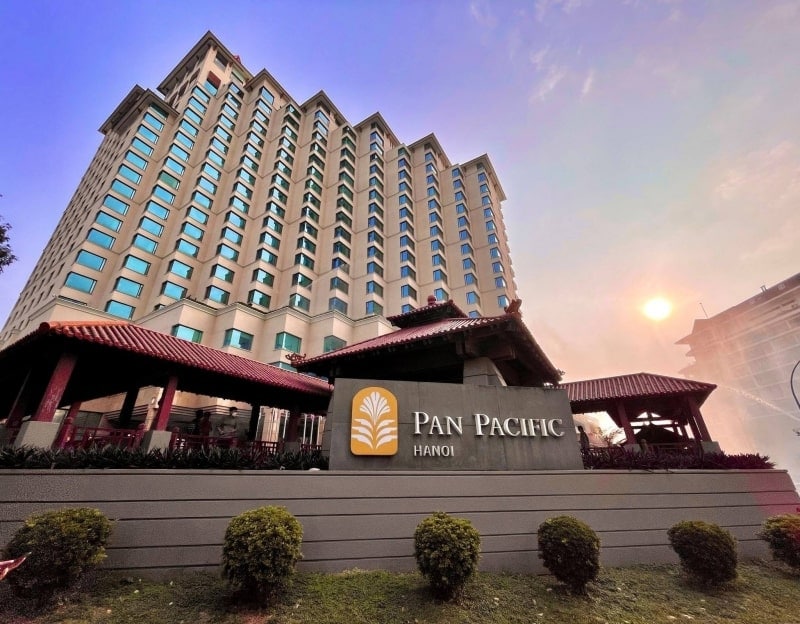 The Pan Pacific Hotel is situated in the centre of Hanoi, near numerous landmarks and attractions; the Old Quarter, Hoan Kiem Lake, and the Temple of Literature are all easily accessible. You will be treated with warm hospitality and professional service from the moment you arrive until you depart.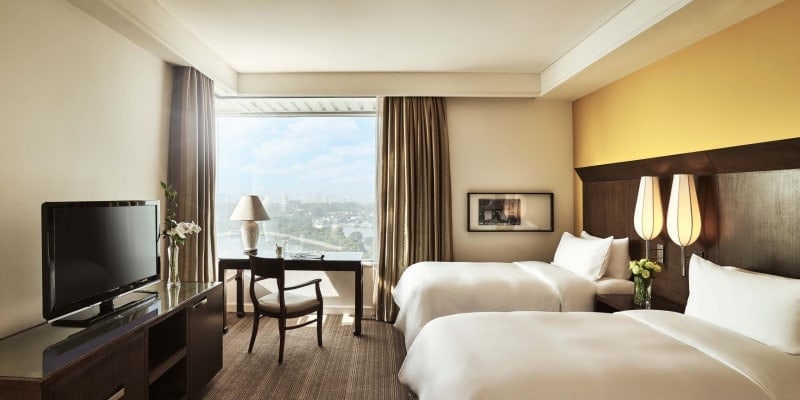 Offering stunning views of West Lake through large windows, its spacious suite is thoughtfully configured for privacy. It features an ensuite bathroom with a separate shower stall and deep bathtub as well as a dedicated living room for entertainment and relaxation.
Complete with a four-season swimming pool with natural skylight, a well-equipped fitness centre and a rejuvenating spa, Pan Pacific Hanoi offers a refreshing new experience in the capital of Vietnam. You can also savour the delicious cuisine at the restaurants and bars, or order room service anytime you want.
Standard: 5-star hotel
Address: 1 Thanh Nien Street, Ba Dinh District, Hanoi
Grand Vista Hanoi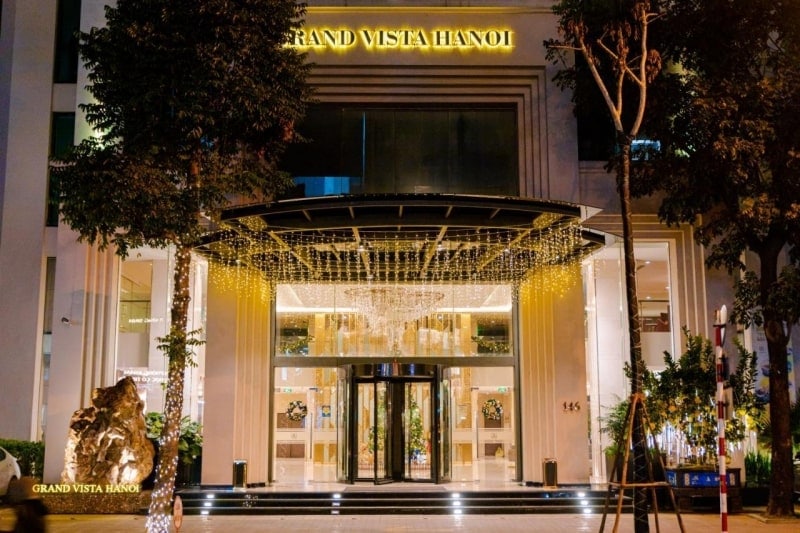 This 5-star hotel offers everything you need for a comfortable and luxurious stay in the capital of Vietnam. Convenient to travel to government offices and ministries, cultural tourism destinations, famous historical destinations and luxury shopping centres. Grand Vista Hanoi will be the best hotel in Hanoi for you with its friendly and professional staff who will make you feel welcome and cater to your needs.
High-class wood furniture, Vietnamese-style cherry blossoms decor, airy view of Giang Vo Lake and luxury amenities, rooms bring a warm and comfortable feeling to guests. You can experience world-class service with a wide range of choices from cuisine to wonderful service. the facilities are also equipped with the most advanced exercise machines that provide a great relaxing experience to enjoy life.
Apricot Hotel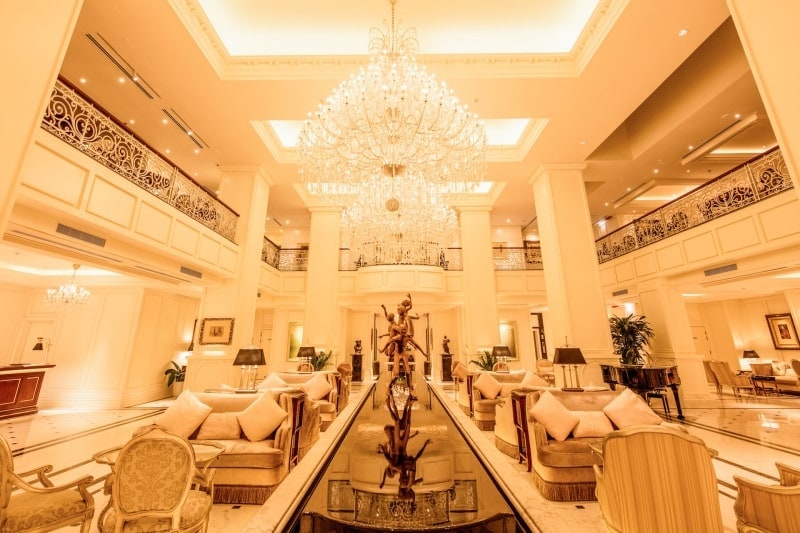 Located right on the banks of Hoan Kiem Lake, Apricot Hotel is the perfect combination of ancient architecture and the modernity and luxury you look for in a 5-star hotel.
Apricot is known as the first and only 5-star hotel in Hanoi created by a delicate combination of famous local art and classical French architectural style. With interior design and high-end equipment, visitors will be immersed in peace and relaxation in an elegant space with delicate touches from contemporary paintings and sculptures.
The Oriental Jade Hotel & Spa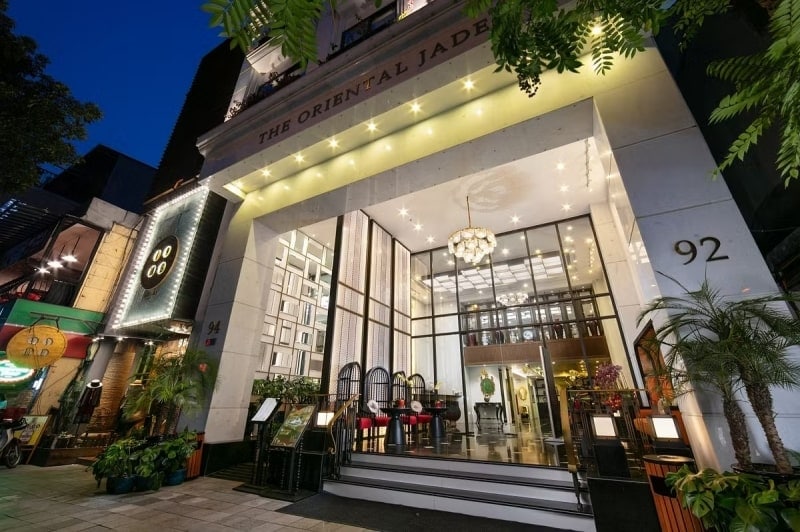 If you're looking for the best hotel in Hanoi, look no further than The Oriental Jade Hotel.
Located on Hang Trong Street, It offers premium guest rooms and suites with stunning views of Hoan Kiem Lake, Hanoi Cathedral and Hanoi Old Quarter.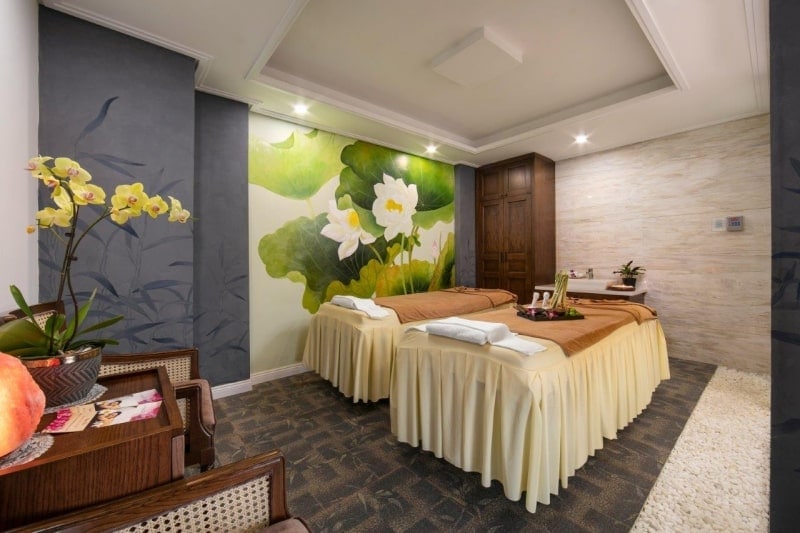 Staying at The Oriental Jade Hotel, guests can relax at O'Spa Lotus where locally-inspired treatments provide the ultimate relaxation as well as Thang Long Signature Restaurant serves traditional Vietnamese cuisine, vegetarian too that is presented in a contemporary style yet still delivers authentic flavour.
For guests who want to stay fit on the go, the state-of-the-art gym facilities and outdoor pool on the 12th floor allow them to exercise in style with a stunning view of Hanoi Old Quarter.
Rex Hanoi Hotel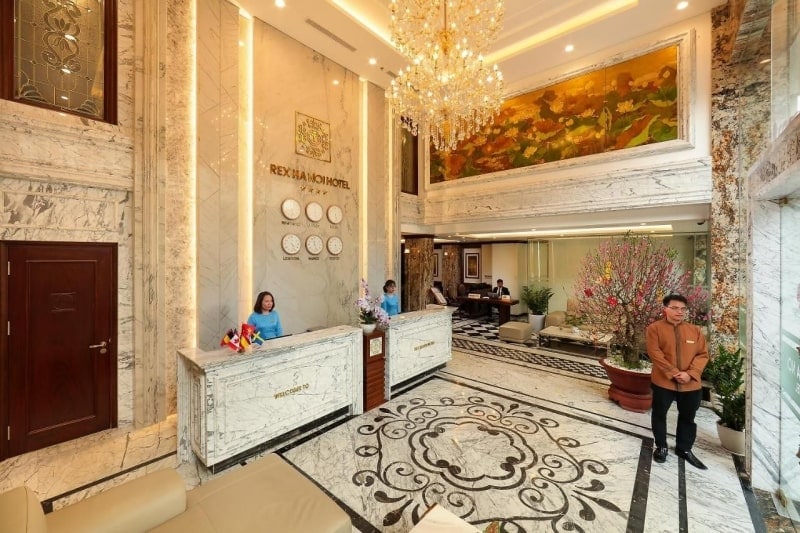 Rex Hanoi Hotel is located in the heart of the city, close to many attractions and landmarks. You can easily find many shops and markets nearby, where you can buy handcrafted souvenirs or local products.
With contemporary amenities and services, Rex Hanoi Hotel offers cozy, roomy accommodations ideal for families or teams. Depending on your tastes and budget, a variety of room kinds are available. You feel at home right away because the staff genuinely cares about their visitors and is interested in them.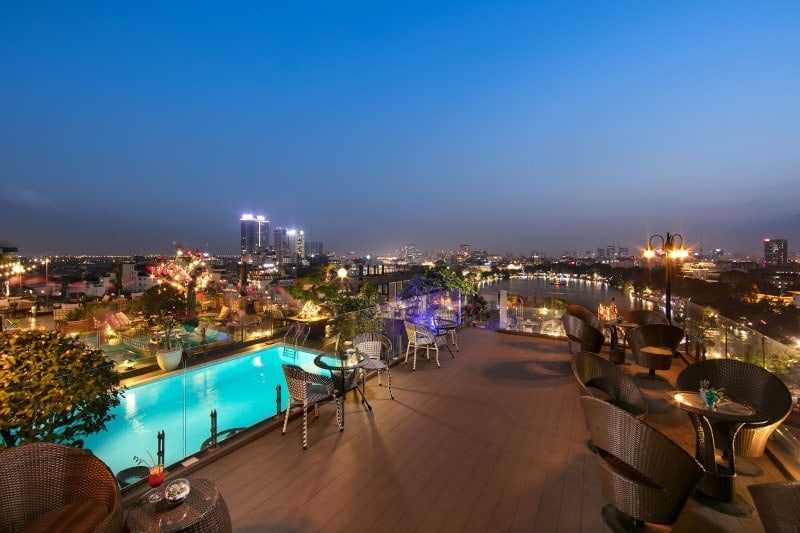 There is a rooftop bar and swimming pool on top of the building, which is perfect to relax and take a swim after a warm day in the city. The view over Hanoi is also amazing from here! Book your room today and experience the good hotel in Hanoi.
Anatole Hotel Hanoi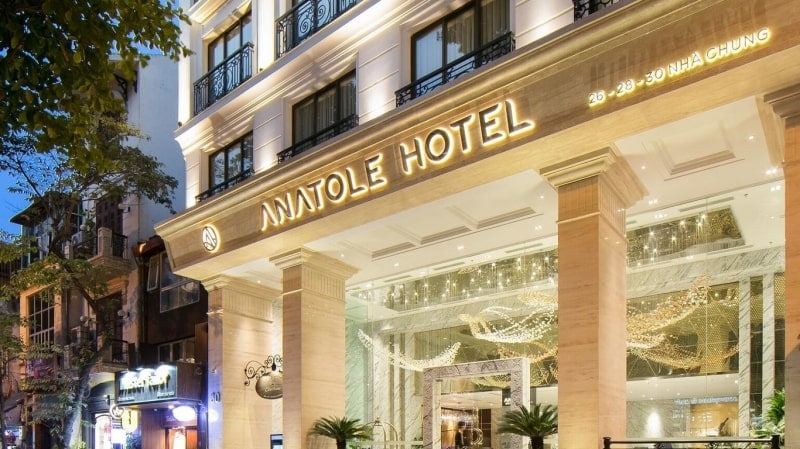 Anatole means "sunrise," reflecting the commitment to bringing fresh accommodation to Hanoi that blends modern comforts with classic charm. In between the Old Quarter and French Quarter – and removed from the noise and hustle of the commercial neighbourhoods – the hotel offers easy access to all corners of Hanoi.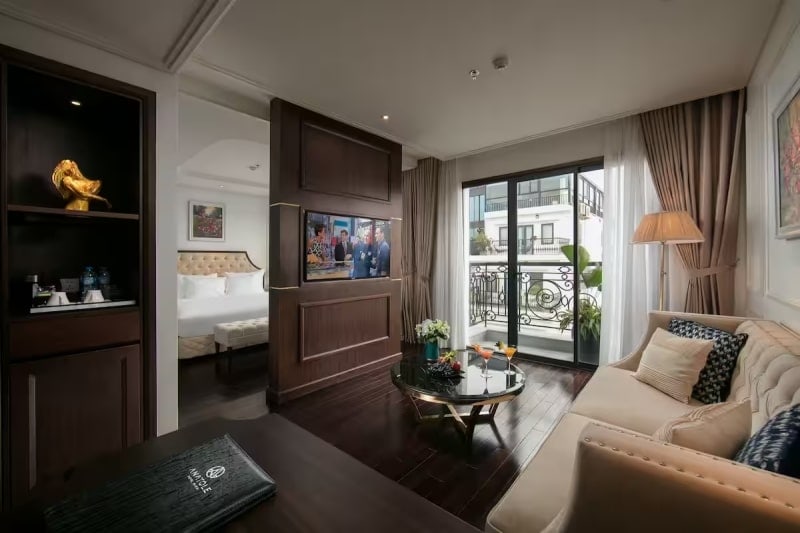 The unique of Anatole Hotel Hanoi is the Family Connecting Room – offering younger travellers their own space but still keeping them close. The parent bedroom offers spellbinding city views from the standing balcony, a comfortable writing desk, a bathtub and shower in the ensuite bathroom, and all the other furnishings from the executive rooms. They also provide two unique restaurants that reflect their commitment to delivering two diverse cuisines: Asian pleasures as well as Western favourites.
La Casa Hanoi Hotel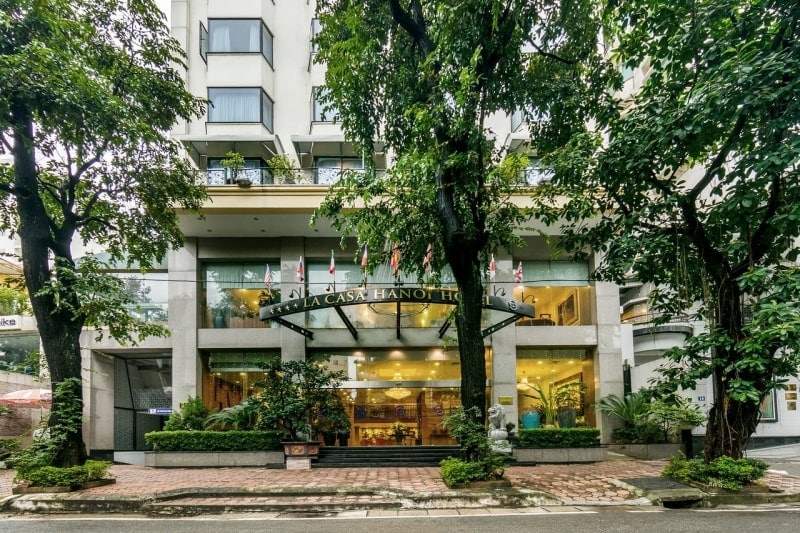 La Casa Hanoi Hotel is an excellent value for your money! From the moment you walk through the front door, you'll be welcomed with open arms and treated like family here.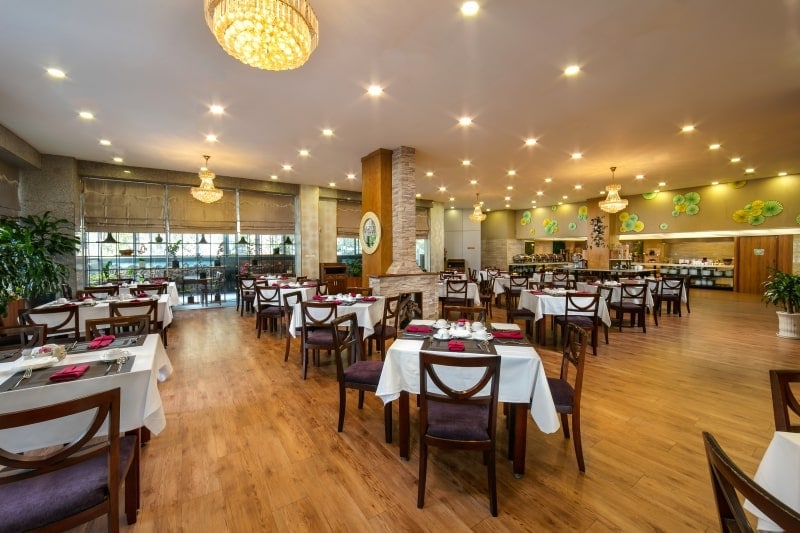 Tastefully appointed with a mix of Vietnamese and French Décor, upon the neutral palette of the light golden wood and the fresh, bright cream wall, thoughtfully placed furnishing. For a modern twist, visit the Rooftop Bar and Restaurant – Le Jardin. Various menus and stylish décor with a 360° view of the city through our celling-to-floor double-glazed glass walls ensure to fulfill not only your taste but also your sight. So, La Casa Hanoi Hotel is one of the best values in town when it comes to top hotels in Hanoi.
Lenid Hotel Tho Nhuom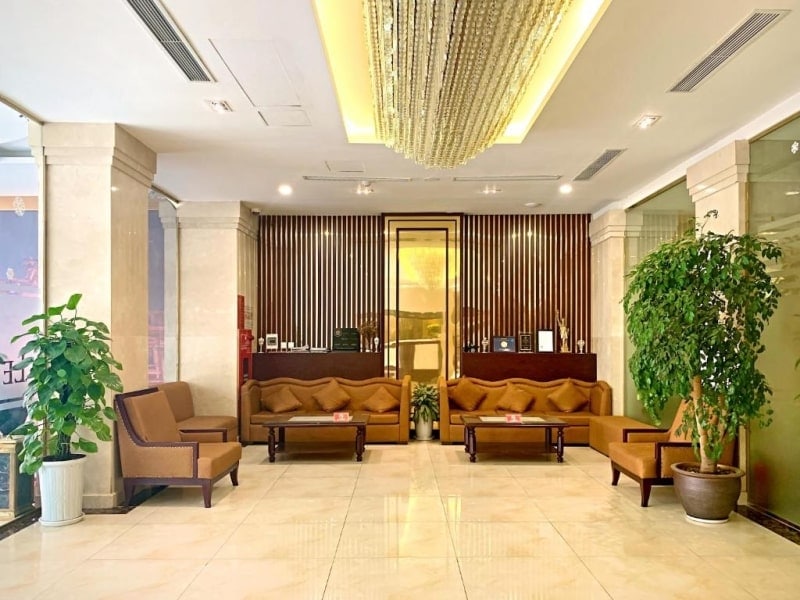 Are you looking for a budget-friendly way to experience the city's culture, cuisine, and nightlife? In that case, the 3-star Lenid Hotel is the ideal accommodation for you. Lenid Hotel is a cozy and comfortable hotel located in the heart of Hanoi, just a few minutes away from the famous Hoan Kiem Lake.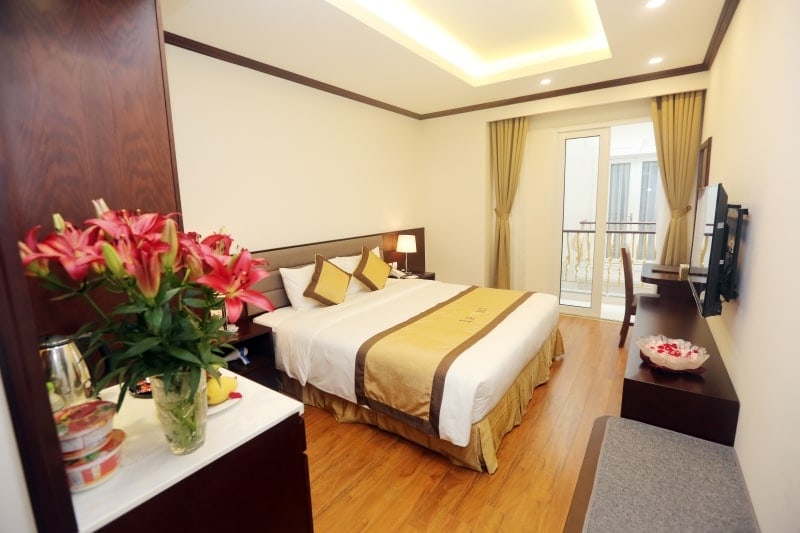 The hotel offers spacious and modern rooms with free Wi-Fi, air conditioning, flat-screen TV, minibar and private bathroom. But what makes Lenid Hotel stand out from other hotels in Hanoi is its friendly and helpful staff. They will make you feel at home and assist you with anything you need.
Standard: 3-star hotel
Address: 54 Tho Nhuom Street, Tran Hung Dao Ward, Hoan Kiem District, Hanoi
La Dolce Vita Hotel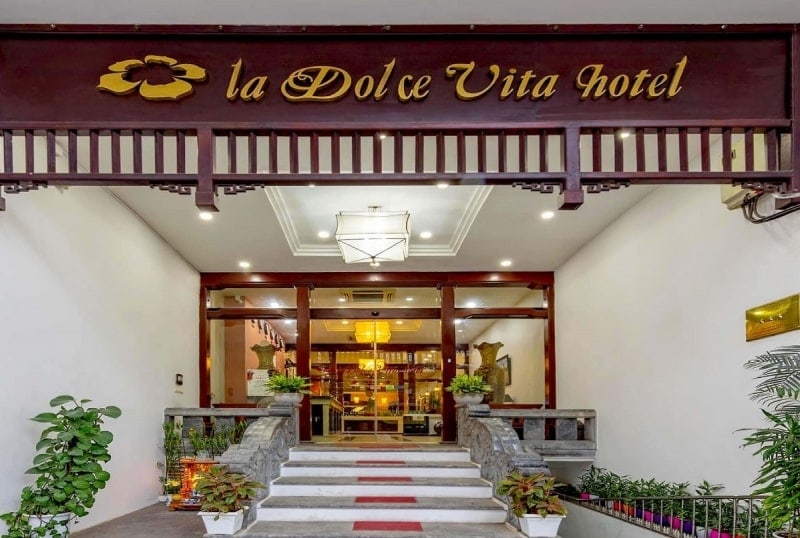 La Dolce Vita is situated in the middle of the Old Quarter in Hanoi. Slam bam in the middle of the hustle and bustle that makes Hanoi so amazing. So It is one of the good hotels in Hanoi that offers the perfect choice for you!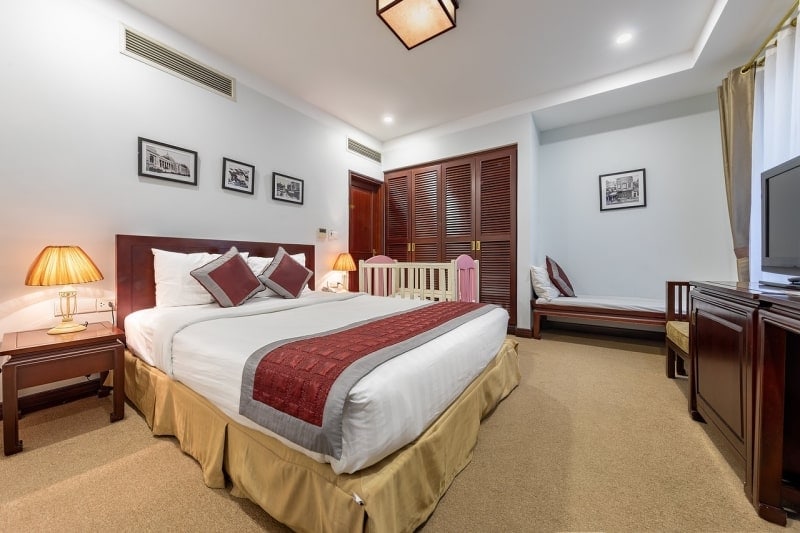 The hotel's interior design combines elegant boutique minimalism with traditional Vietnamese and Asian elements. The breakfast included both Eastern and Western food options which is very convenient for everyone, especially vegetarians. You will be relaxed staying there as well as the convenience of being able to sightsee by foot at any time day or night.
Standard: 3-star hotel
Address: 53 Hang Bo Street, Hoan Kiem District, Hanoi Vietnam
Hanoi Nostalgia Hotel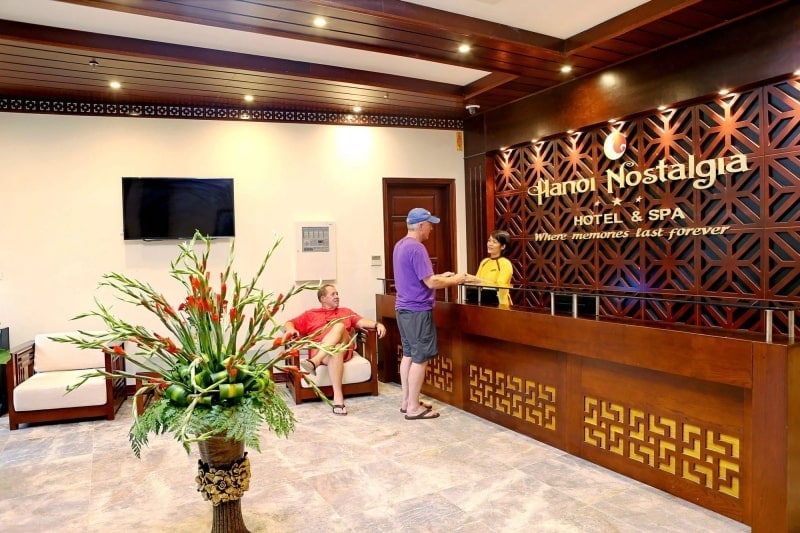 Being located at the golden point of the Old Quarter, it only takes a short walk from our hotel to attractive places such as Hoan Kiem lake, night market, the walking street…
>> Read more: Hanoi Nightlife: 10 Best Things to Do at Night in Hanoi for Indian Travelers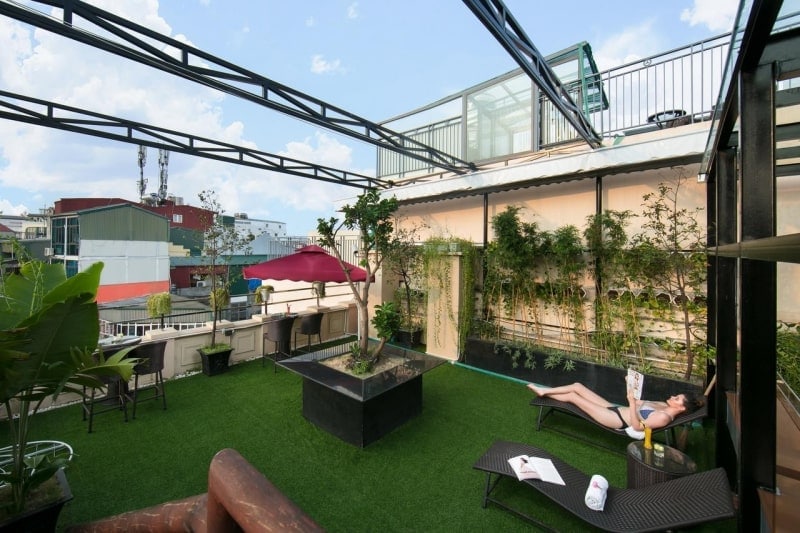 You will feel the history and culture of Hanoi in every corner of this hotel, from the antique furniture and paintings to the traditional architecture and decor. There is a small swimming pool for fresh air relaxing and Sky Garden on the roof, so romantic together or with a cup of coffee. Hanoi Nostalgia is more than just a hotel to stay in Hanoi, it is a place to experience the best of the capital. You will fall in love with this hotel and this city, and you will want to come back again and again.
We really hope that the list of top 10 hotels in Hanoi above will make your trip to Vietnam unforgettable. To obtain the greatest offers on your upcoming trip, book a Vietnam tour package with us now!
RELATED ARTICLES