I used to work for an International Hydroelectric Power project in Laos named Xe Pian Xe Namnoy in Pakse, Champasak province, Laos for 2.5 years. It was an extremely memorable and interesting experience. For the first time visiting this beautiful country, I didn't know a lot about transport means to travel to Laos from Vietnam. But after 2.5 years, I studied and collected useful knowledge for myself. With my updated knowledge and experience, I would like to share with tourists how to travel to Laos from Vietnam in 2023. I hope you may find it useful for your tours to Vietnam and Laos!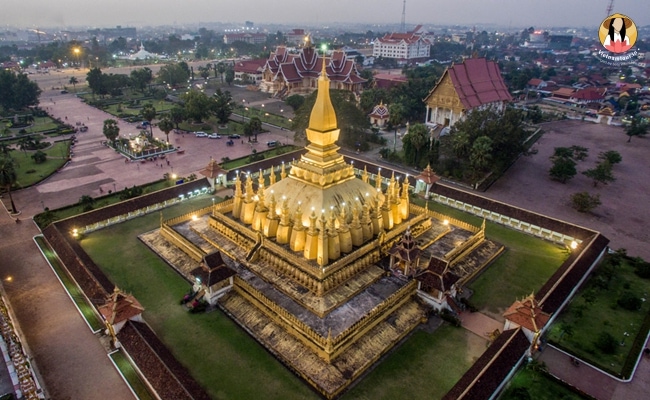 By Flight
Up to now, traveling to Laos from Vietnam by airplane is the fastest and most convenient way. Although I had never flown to Laos from Vietnam during the time I worked there, I found this information from my Vietnamese ex-colleagues in Laos who usually traveled to Laos from Vietnam by air.
There are at present four airports in Laos which meet the international standard. They are:
Luang Prabang Airport – near the center of Luang Prabang district.
Pakse Airport – in Champasak province, Laos.
Savannakhet Airport – near Savannakhet City, Laos.
Wattay Airport – 3 kilometers outside of Vientiane – the capital of Laos.
>> Related: How to Reach Laos from India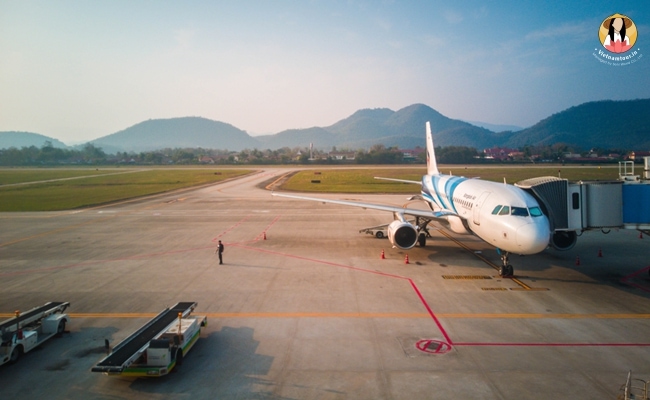 To Laos from Hanoi
There are every day two non-stop flights to Vientiane, Laos from Hanoi, Vietnam. It takes you one hour to fly from Hanoi to arrive in Laos. Also, there are plenty of other flights which transmit at Luang Prabang international airport or Bangkok international airport (Thailand). Two direct flights to Luang Prabang from Hanoi departing each day also take you one hour on board. Besides, other flights transiting at Vientiane international airport and Bangkok international airport which may require Vietnamese tourists for Thai visa are available as well.
>> You may like: Laos Classic Tours from India <<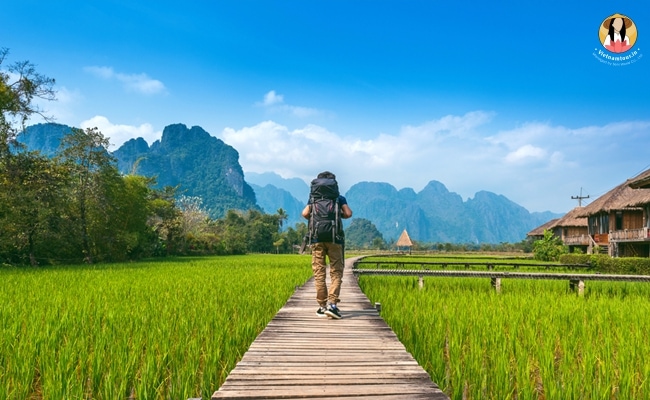 To Laos from HCM City
If you fly to Vientiane capital from HCM City, all flights come with arrival at Phnom Penh international airport (Cambodia). It takes three hours for this choice. There are usually two non-stop flights, or sometimes only one non-stop flight on every Mondays, Wednesdays, and Fridays. Meanwhile, there are other flights with transit at Noi Bai international airport (Hanoi), Phnom Penh international airport, and Bangkok international airport.
If you plan to fly to Luang Prabang from HCM City, note that there aren't any non-stop flights for you. In this case, you need to transfer at Noi Bai international airport, Siem Reap international airport (Cambodia), or Bangkok international airport.
>> Read: The Best Time to Visit Laos in 2023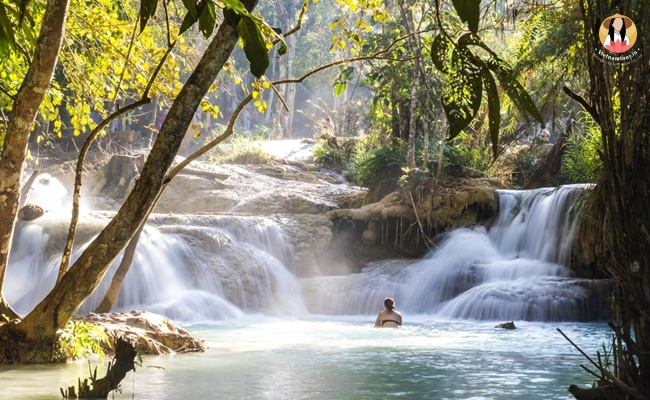 By Land
Along Vietnam to Laos has six major land border crossings. In most land border crossings, visa on arrival is available for Vietnamese tourists. Vietnamese tourists from big cities like Hanoi, Hue, Hoi An, and Saigon can visit Laos by bus – the cheapest means of transportation. It takes you about 24 hours to travel to Vientiane from Hanoi by bus. However, it also depends on the border where the bus will cross.
Also, other cities like Nghe An, Da Nang provide good bus links to Laos. These bus connections run from Vietnam to that neighboring country or between Laos' big cities like Luang Prabang, Phonsavan, Vang Vieng, Vientiane, Savannakhet, etc.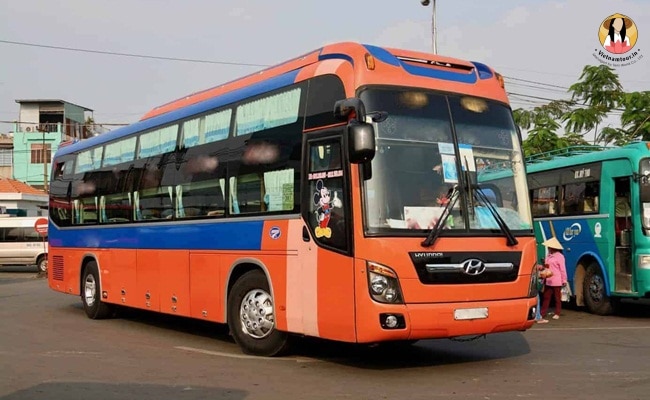 For me, who come from Nghe An, I usually got Huy Hoang sleeping bus which passes La Lay border point for traveling to my previous workplace – Pakse, Champasak province. On the way going to the border checkpoints between Vietnam and Laos, I see so many private vans or cars.
It means that you can also book a tour to Laos to travel by your private car or van to admire the natural scenery along the way. My Filipino ex-colleagues joked that "Why don't you take flights instead of the bus to travel from Vietnam to Laos? Traveling by bus is very tiring and inconvenient." I just smiled: "So you probably don't know much about buses from Vietnam to Laos."
It is although a little bit exhausting, the road condition may be poor, the scenery along the way is extremely picturesque and captivating. It is worth you try!.
Land border checkpoints from Vietnam to Laos:
Dien Bien Phu: Tay Trang, roughly 50 kilometers from Dien Bien Phu
Thanh Hoa Province: Na Meo
Nghe An Province: Nam Can
Nghe An Province: La Lay
Ha Tinh Province: Cau Treo
Quang Binh Province: Cha Lo
Quang Tri Province: Lao Bao
Kon Tum Province: Bo Y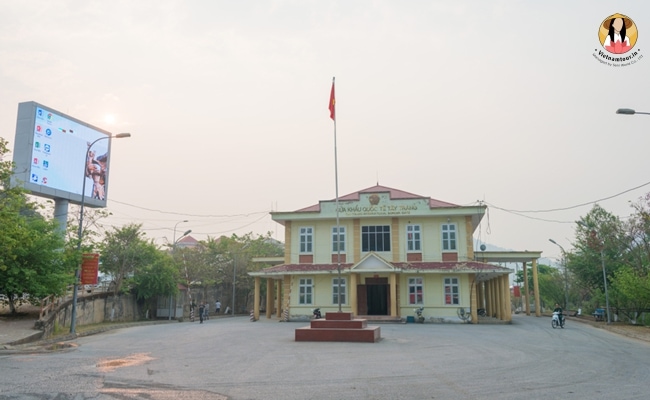 As a Conclusion
Living and working in Laos for over two years, I found that the landscapes here are rustic yet romantic. Especially, there are many majestic waterfalls in Laos. Also, local people are as friendly, gentle, and hospitable as the Vietnamese. I love this country with all of my heart and hope that I will have chances to come back to Laos soon. If you want to know more information about how to travel to Laos from Vietnam, feel free to contact me and our website: https://vietnamtour.in/