There is a saying: "The world is a book and those who do not travel can read only one page." So why don't you take your time to read the whole book about Vietnam? Here is some interesting information about the 10 best cities to visit in Vietnam. Read on to find out!
Sapa – The City in the Mist
When is the best time to visit Sapa? Hmm, it might be on the winter days from November and early December. Because at that time, you have a chance to immerse yourself in the bitterly cold of the Northern climate.
Sapa will be the first stop you should explore. It is not only famous for the white snow on the top of trees and forests, but also for its the secluded and unique scenery. Not convinced? You can also walk on the beautiful terraced fields resembling staircases to heaven.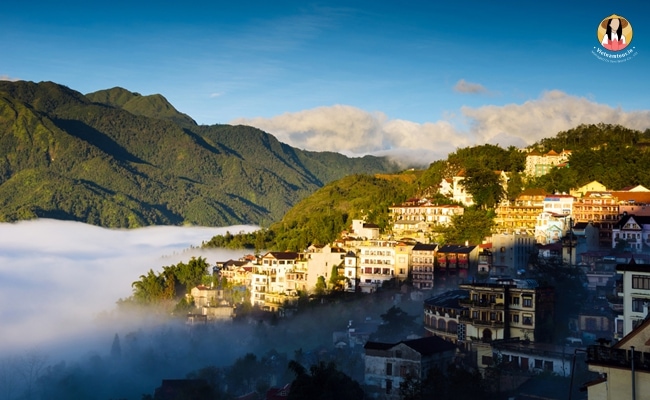 Hanoi – The Capital of Vietnam
Towards lowlands, Hanoi is the next ideal destination to enjoy your romantic autumn. Upon arrival, you can immediately feel the ancient atmosphere. The yellow leaves and aroma of blackboard trees are certain to leave an unforgettable impression on first-time tourists.
You might get surprised at a large number of attractions in Hanoi such as Guom Lake, 36 Pho Phuong Old Quarter, Long Bien Bridge, The Temple of Literature, The Ho Chi Minh Mausoleum, etc. Make sure to listen to the historical stories of each destination you arrive at. Some exciting facts are waiting for you!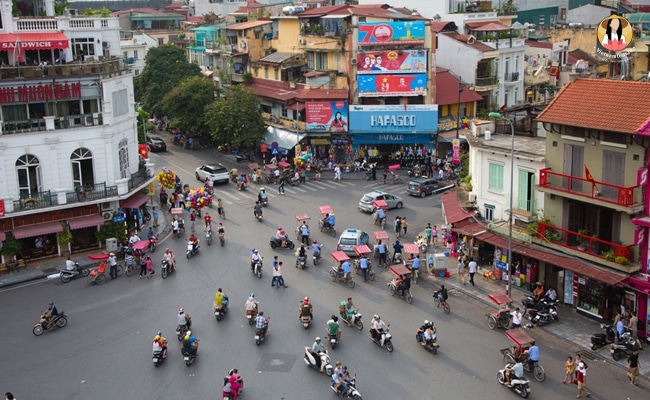 Ninh Binh – The Land of Worldwide Famous Films
Have you ever watched Kong Skull Island? Do you know the movie was set in Ninh Binh province? So, do not miss such a highlight of northern Vietnam!
Spring is the greatest time to come to Ninh Binh, especially between February and April. Tet holidays or Lunar New Year in Vietnam take place around this time. People tend to visit Bai Dinh Pagoda, a large temple complex with many famous records in Ninh Binh,  to wish for health and good fortune in the upcoming year.
If you come here from the end of May to early June, it is surely a great experience to see the fully ripe rice paddles in Tam Coc.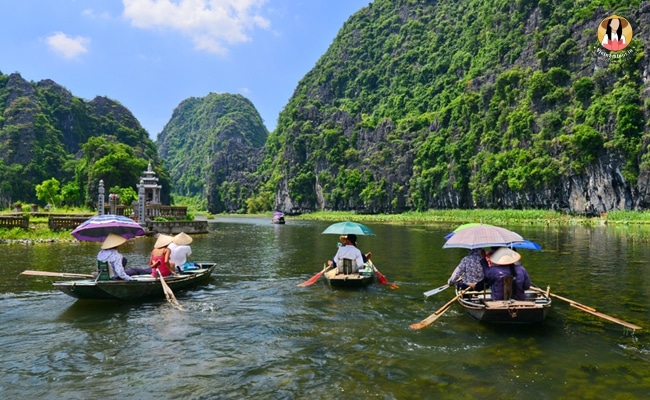 Hoi An Ancient Town
Only 25 kilometers away from the center of Da Nang City to the southeast, Hoi An Ancient Town is located on the north bank of Thu Bon River.
The streets in Hoi An are well decorated with a multitude of colorful lanterns. On the romantic Hoai river, the floating flower buds give a delicate touch to the picturesque scenery. Also, there are many ancient temples in the town. One of the most noticeable is the Japanese bridge, which is well known for its unique and charming appearance.
It doesn't end there. You can take the time to visit the architectural monuments such as Quan Thang, Phung Hung, Tan Ky Ancient House, etc. These houses were built based on the old Western architecture about two centuries ago.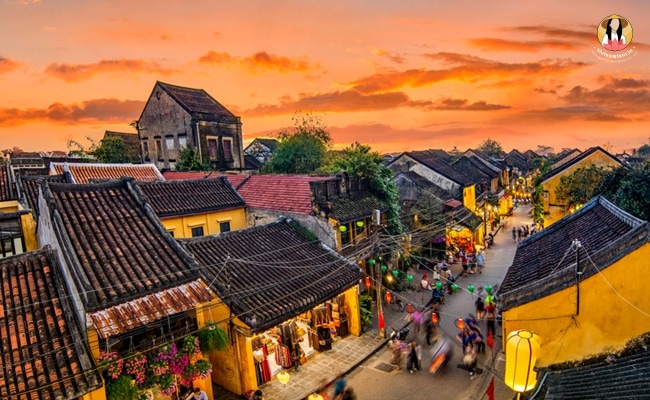 Danang – The Livable City
Da Nang is recognized by the TripAdvisor website as one of the most worthwhile traveling destinations. So, put this coastal city on your go-to list now.
The best time you should visit Da Nang is in the summer, around June and August. There are plenty of destinations for you to choose from the popular list such as Cu Lao Cham Island, Ngu Hanh Son Mountain, My Khe Beach – one of the most beautiful beaches in the world honored by Forbes, Linh Ung Pagoda, Han River, Love Bridge, etc. and entertainment areas such as Ba Na Hill, Asia park, etc.
In addition to that, security is a major plus point of this city. There, you can enjoy your best time without worrying about your safety and your belongings. Besides outstanding natural landscapes, Da Nang can also give off different vibes from classic and modern to exciting and dynamic.
>> Read more: Top 12 Bridges in Vietnam You Should Not Miss in 2023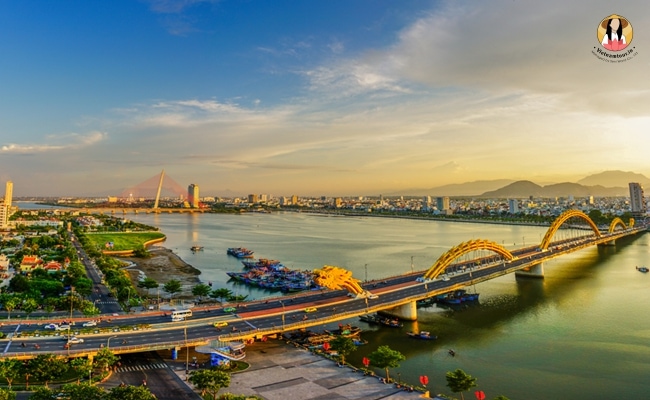 Hue – The Imperial City
Do you know Hue was a former imperial capital of Vietnam in the 19th century? The remaining palaces and temples are the vivid evidence of the last feudal dynasty in Vietnam. You can also enjoy Ca Tru Hue, the King's favorite kind of traditional songs, on the Huong River or in Duyet Thi Duong theater to deepen your understanding about the dynasty existing more than a century ago.
The most comfortable climate in Hue is in the summer-autumn period. So this is a great time for you to learn about the gentle and peaceful pace of life in this former capital.
If you like climbing, you can explore the Bach Ma Mountain to see the spectacular waterfalls. Standing on top of the mountain, you can witness the entire breathtaking scenery of Hai Van Pass and Cau Hai Lagoon. And it doesn't stop there, there are many beautiful beaches in Hue for you to cool off and relax on your travel to this charming city.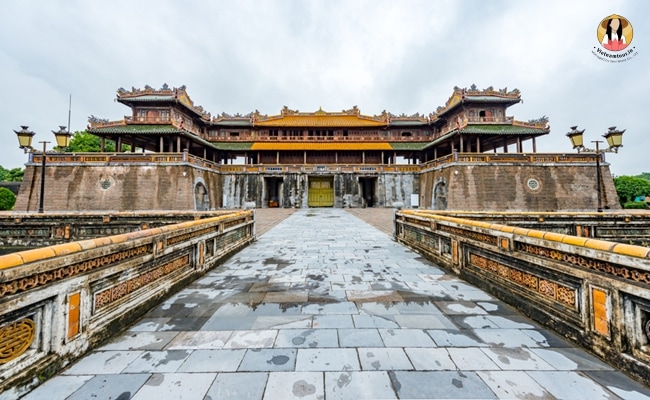 Nha Trang – The Pearl of The East Sea
While Danang is a fresh coastal city, Nha Trang is considered as a symbol of the dynamic, youthful, and luxurious style. It's warm all year round here. So, you can feel free to visit this city any time you want to fulfill your memorable beach holidays in Vietnam.
Not only is it famous for high-end and diverse tourist centers as Vinpearl Land but it also offers a multitude of recreational activities. They include underwater walking, paragliding, surfing, and flyboard. A big plus goes to the honest and hospitable local people who are always more than willing to help.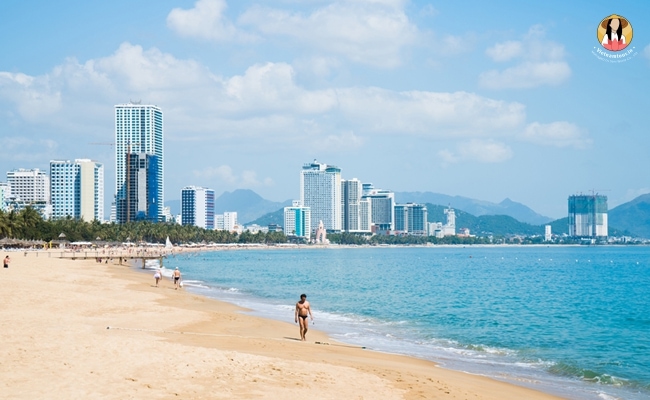 Da Lat – The City of Flowers
Just as its name suggests, Da Lat is always fascinating, colorful, and poetic with thousands of flowers.
From the end of autumn to the beginning of the winter,  Da Lat is at its peak of beauty. The weather is nice, the sunshine is mild, and the flowers bloom everywhere. Still not convinced? What if I say it's possible to experience all four seasons over the course of a day? The weather can change drastically from hot in the morning to cold at night.
There are many interesting destinations in Dalat such as Dalat Flower Garden, Cu Lan Village, Lang Biang Mountain, Love Valley, Truc Lam Monastery, Linh An Pagoda, Pongour Waterfall, Dambri Waterfall, etc. Remember to visit the bustling Dalat market at night. You can stop in a Vietnamese food court and drink a glass of warm milk or buy some handmade souvenirs for your friends.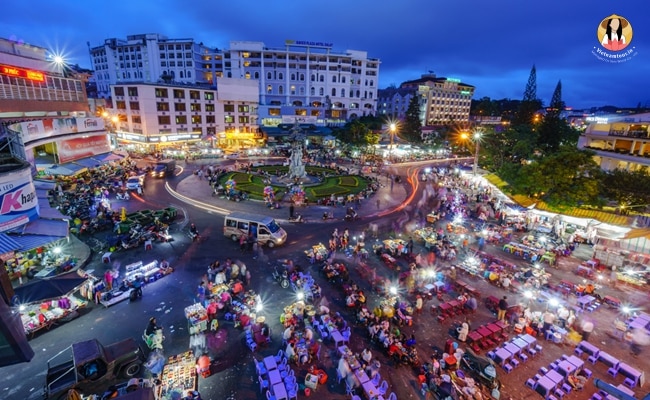 Phan Thiet – The City of Sand Dunes
Where is Phan Thiet? Phan Thiet is a coastal city that is only about 180 kilometers away from Ho Chi Minh City. The city with a great number of beautiful sceneries surprisingly experienced a cultural integration between Chinese and Cham people.
Poshanu Cham Temple is a remnant of the ancient Cham individuals. The classical and artistic architectural style makes it truly different from other heritage. Although it has been renovated, the mystery and solemnity remain almost unchanged. Another recommendation is the sand dunes. This is also a suitable place for photographers to produce excellent artwork. Because the temperature is not high, you can spend all day in the "mini dessert" without suffering from sunstroke.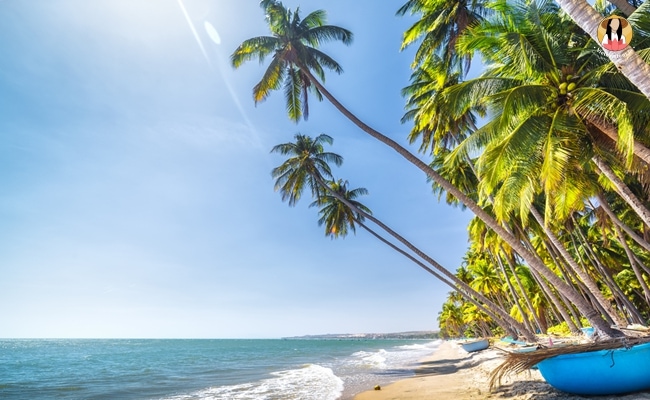 Can Tho – The City of Floating Markets
Can Tho Province is an ideal destination for those who want to explore Western Vietnam. Tay Do, or the capital of the Western region is a casual name referring to Can Tho. It is said that the floating market is the spirit of Can Tho Province, especially Cai Rang Market. The local would gather and trade on the boat. And the most popular goods are fruits. You can choose and eat fresh fruits right on the spot.
Binh Thuy Old House, Nam Nha Pagoda, Can Tho Museum, Bang Lang Stork Sanctuary, etc. are also destinations that you may want to visit.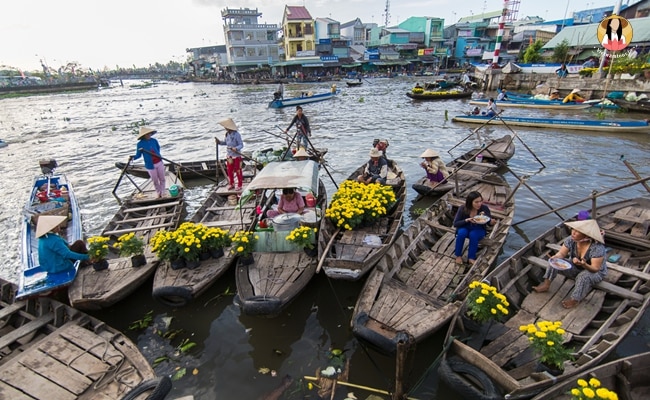 Conclusion
Above are my suggestions for the top ten cities to travel in Vietnam. Hopefully, with the information Vietnamtour.in have provided, it is no longer a problem for you to choose the destinations. Have an interesting trip!
RELATED ARTICLES