Vietnam, located in the continent of Asia, is a country of forests and beaches with unique S-like shape. Thanks to the long coastal line from north to south, Vietnam has famous beaches. Coming to Vietnam, travelers have chances to witness incredible things they have never seen before, both in terms of natural scenery and long-standing culture.
In other words, it is no coincidence that Vietnam is one of the favorite destinations of tourists all over the world. Let's find out why this beautiful country attracts thousands of arrivals on a yearly basis.
Magnificent landscape
Vietnam has numerous impressive natural landscapes gaining worldwide popularity. As of 2014, Vietnam has eighteen places recognized by UNESCO World Heritage Sites. They include two natural heritages (Ha Long Bay and Phong Nha – Ke Bang National Park), five cultural heritages (the relics center of Thang Long Citadel – Hanoi, Ho dynasty citadel, Hue ancient imperial complex, Hoi An ancient town, and My Son temple tower), one mixed heritage (Trang An landscape complex), and other cultural heritage.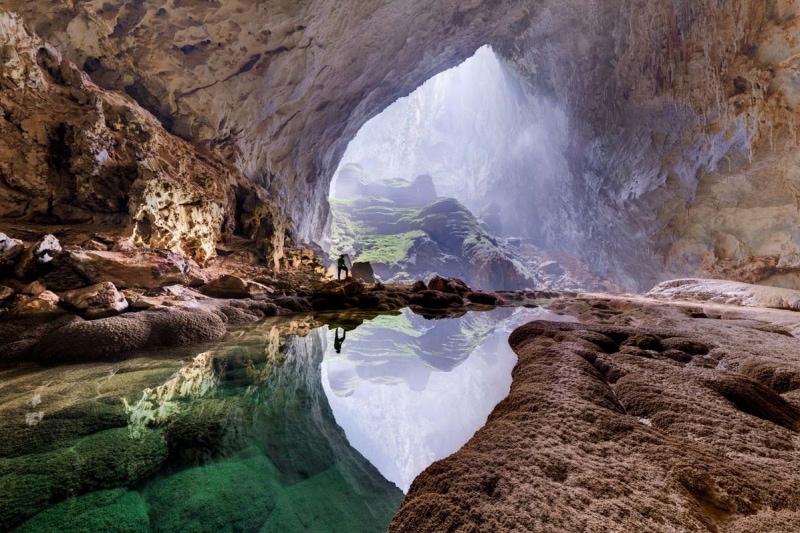 Discover Son Doong – the largest cave on Earth
Tasty foods
Are you a fan of Vietnamese food? For instance, Pho Hung on Spadina – Toronto, Nam Son near Bowery – New York, and Paris's Le Lotus Blanc in Bourgogne, do you love all of them? However, although they are good, they can never be as real as the food served in Vietnam.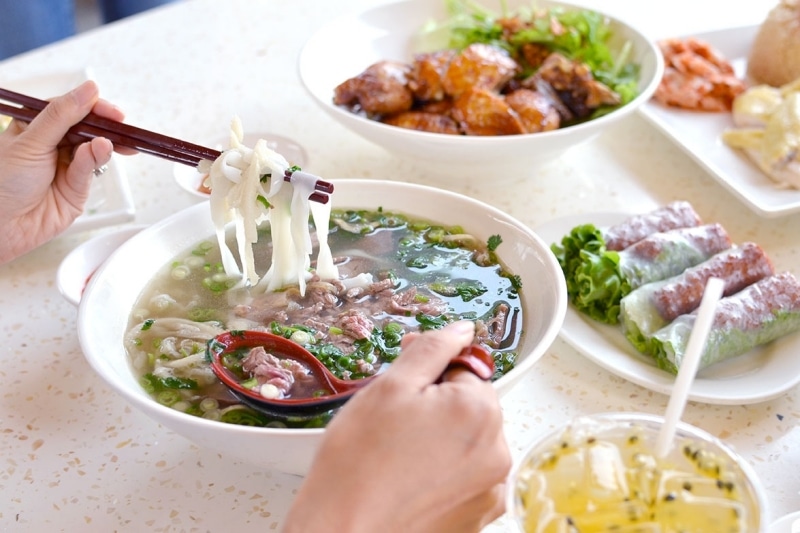 Eating Vietnamese food in Vietnam brings exciting feelings
In Vietnam, it is unnecessary to visit luxurious restaurants to enjoy traditional cuisine. The foods are sold in eateries at almost every corner on the street. In addition to noodles and bread, some specialties are only available in this land and recognized by the world including Hue beef noodle, spring rolls, pancakes, etc. Especially, there are many typical dishes with unique tastes in different regions. In short, Vietnamese cuisine is very rich and diverse.
Vietnamese coffee
Forget the famous coffee brands as Starbuck once you come to Vietnam! Let's come and enjoy Vietnamese coffee. Many foreign visitors get surprised at a large number of café along streets. Right, the local people like having a cup of coffee before work in the early morning. They often meet and chat with their colleagues here.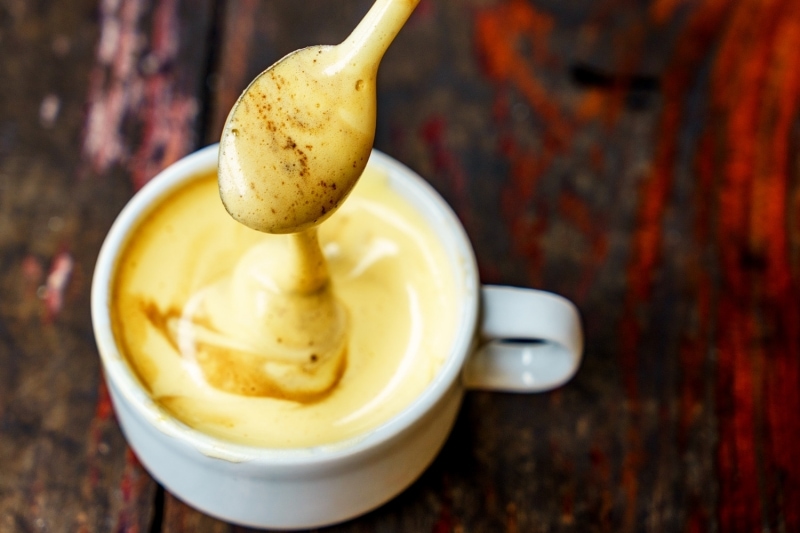 Yeah! A cup of Vietnamese Egg coffee perfects your morning
There are two popular kinds of coffee including traditional coffee or iced milk coffee. The passionate aroma of coffee is a thing that draws the footsteps of visitors to Vietnam.
Friendly People
According to the survey of HSBC International Bank, Vietnam is the second most friendly place in the world for foreigners to settle and work. In addition, Hubpages travel page also emphasized: "Vietnam is a typical Southeast Asian country in enthusiasm. The tourists are always amazed by the hospitality of the local people. In particular, the smile is a typical Vietnamese gesture.
Friendly Vietnamese people left an everlasting impression on visitors
A Diverse Culture
Vietnam possesses an immensely rich tangible and intangible heritage. In addition to the wonderful natural landscapes and friendly people, Vietnam is also a historical place that visitors are excited to learn about.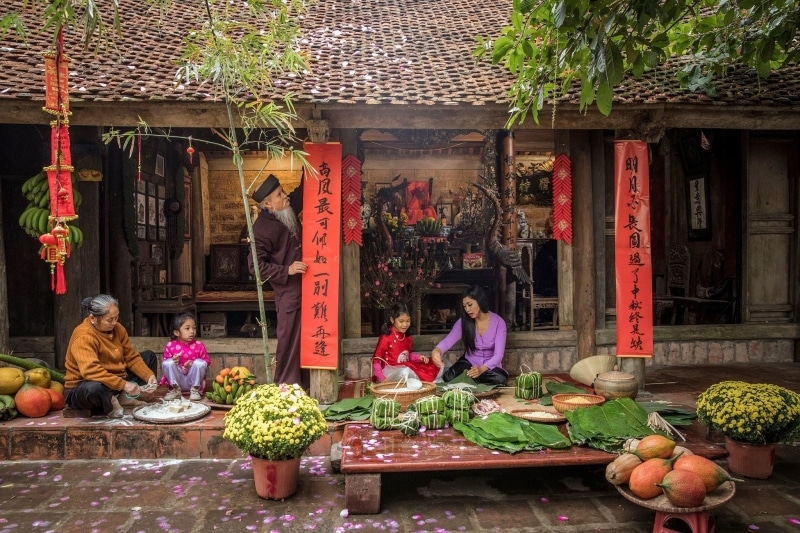 Vietnamese people gather together in Tet Holidays
What is more, with the traditional festivals, visitors can experience and immerse themselves in the local atmosphere of celebrations. Recently, cultural travel is trending tourism in Vietnam. There are many cultural tours such as trips in traditional craft villages, food cultural tourism, tours in the rural area. From that, travelers have memorable moments in the peaceful countryside.
Cheap cost
Besides great landscapes and cuisine, Vietnam is an ideal destination because of the affordable prices.
On the other hand, Vietnam is also suitable for settlement. Only with an amount of 400-800 USD/month (about 9-18 million VND), it is possible to rent a comfortable apartment in big cities with well-equipped furniture. Meanwhile, with the same amount, in smaller areas, you can rent a whole house for a family.
The most incredible beaches
Vietnam is well-known for many of the most beautiful and charming beaches in the world. For example, My Khe beach in Da Nang, or Mui Ne, Nha Trang, and Phu Quoc in the south, etc. Visitors are often interested in some activities including sunbathing and water sports. Besides, you can enjoy the delicious seafood dishes here.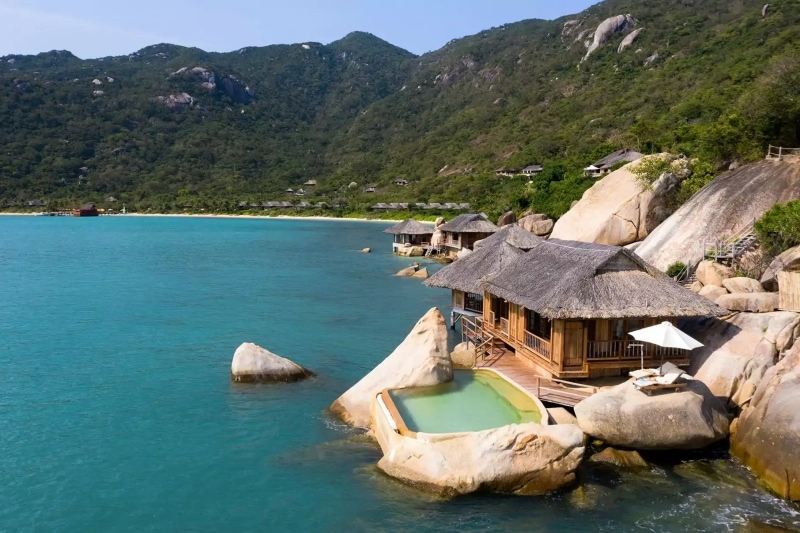 The stunning Ninh Van Bay in Nha Trang
Unique travel experience
Compared to Asian countries as Thailand or Malaysia, Vietnam is still a sought-after destination. Some areas in Vietnam have not urbanized yet. Therefore, it is quite pristine and suitable for visitors to find strange feelings.
Coming to the mountainous areas in the north, staying with an ethnic family, and seeing the sunrise at the peak are appealing activities which help you eye-witness the magnificent landscapes in Vietnam.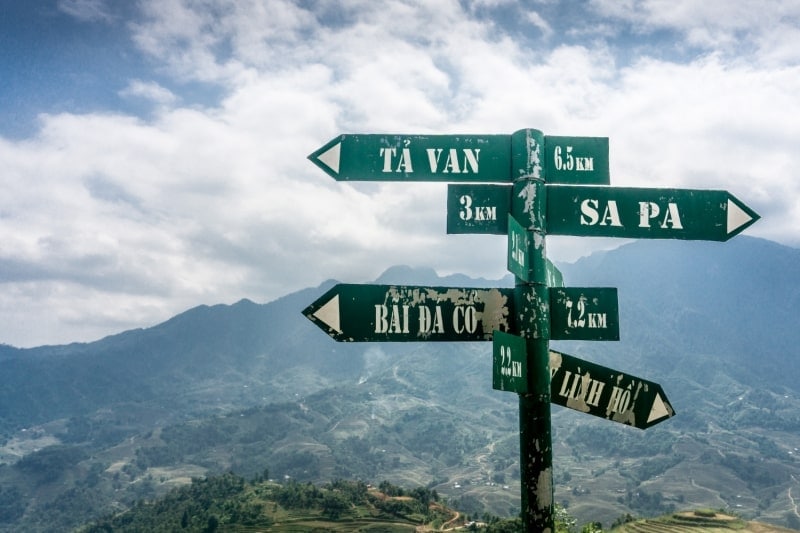 The breathtaking O Quy Ho Pass in the North of Vietnam
If you want to relax in a quiet place, Hoi An Ancient Town with old quarters is a preferable choice. In case you are a fan of water sports, Mui Ne should be a great destination.
Eco-tourism
Ecotourism is a form of tourism that contributes significantly to the general development of the "smokeless industry" in Vietnam. The good news is that people have become more aware of natural protection in recent years. Because they love to be more close to nature, they tend to spend on eco-tours.
Besides foreigners, such Vietnamese people from crowded areas often go to these places for sightseeing or relaxation. In the future, when human life becomes more and more modern and highly depends on technology, it is inevitable that ecotourism will also strongly develop to help people balance their lives. Hence, it is an ideal choice for the family with any ranges of ages.
Vietnam also has a variety of eco-destinations such as Mekong Delta – Cat Be Floating Market, Marble Mountain and Son Tra Peninsula in Danang, Can Gio Mangrove Forest, etc.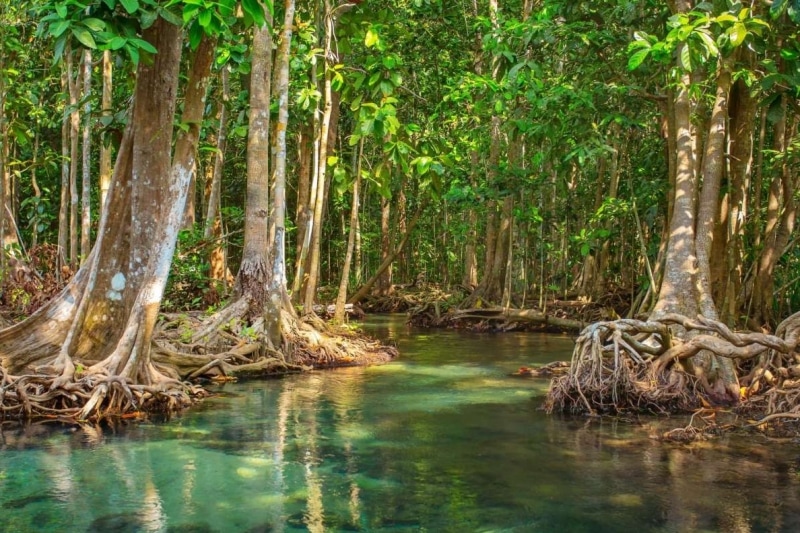 Can Gio Mangrove Forest is one of the top venues for nature lovers
Exciting adventure travel
Adventure tourism is one of the types attracting the youth now. How about visiting a country with over half of hilly terrain, intertwined river system, many beautiful caves, and more than 3,000 km of coastline?
The most appropriate types of adventure tourism are walking, climbing, diving, windsurfing, parachuting, motor racing, and boat racing, etc. With majestic natural landscapes, northern mountainous regions and central highlands are great places for adventurous visitors in Vietnam.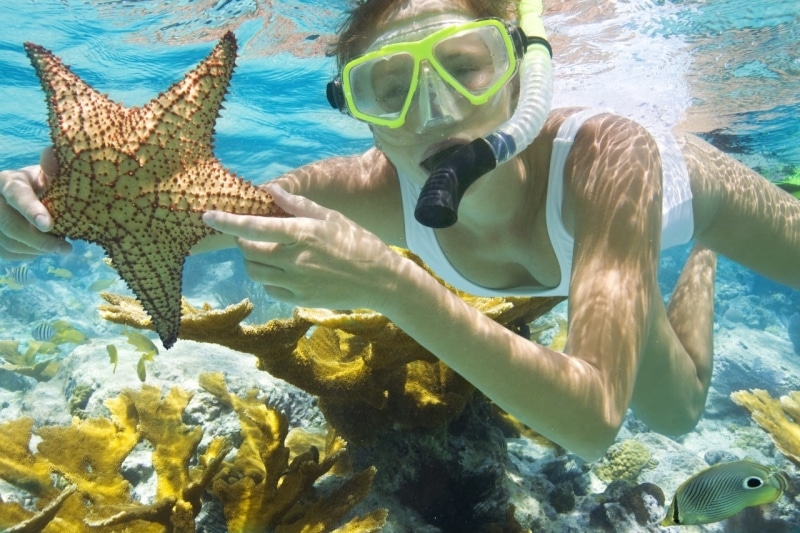 Phu Quoc Island – One of the best places for diving in Vietnam
After all, if you are looking for a strange destination with lots of fun and interesting experiences, Vietnam is a good choice. Don't worry! You are guaranteed a memorable trip once coming to Vietnam. I am sure that it will be a pity if you miss this country!
RELATED ARTICLES