Vietnam is a country known for its stunning landscapes, vibrant culture, and warm hospitality. Two cities that perfectly encapsulate the beauty of the country are Da Nang and Da Lat. Da Nang, with its coastal charm, and Da Lat, nestled in the Central Highlands, offer unique experiences for travelers. If you're wondering how to make the journey from Da Nang to Da Lat, this guide is for you. Whether you prefer a scenic bus ride or a swift flight, we've got you covered.
The distance between Da Nang and Da Lat is approximately 458.9 kilometers (about 285 miles) by land route.
By Flight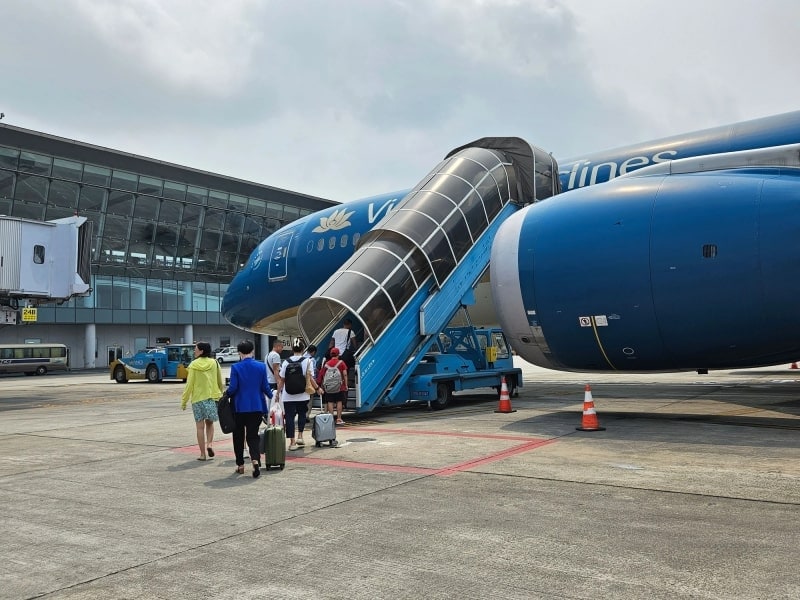 For those seeking the quickest way to travel from Da Nang to Da Lat, a flight is the best option.
Airport: Da Nang International Airport offers flights to Lien Khuong Airport in Da Lat. You can book your tickets online or through travel agencies.
Airlines: There are several airlines that operate this route, including VietJet Air, and Vietnam Airlines.
Duration: The flight takes approximately 1 hour, making it a convenient option for travelers with limited time.
Cost: Prices can vary based on factors such as the airline, booking time, and class of service. It is around $50 to $100.
Tips:
Check multiple airlines for the best prices.
Consider flexible travel dates to find cheaper flights.
Lien Khuong Airport is about 30 km from Da Lat. Taxis, shared shuttles, and ride-sharing services are available to take you to the city center.
Pros:
Flights are the fastest way to reach Da Lat from Da Nang, taking only about 1 hour.
Air travel provides a high level of comfort with spacious seating, in-flight service, and minimal physical exertion.
Cons:
Flights can be more expensive compared to other modes of transportation, especially if you book last minute.
You miss out on the scenic landscapes and cultural experiences you'd get when traveling overland.
By Bus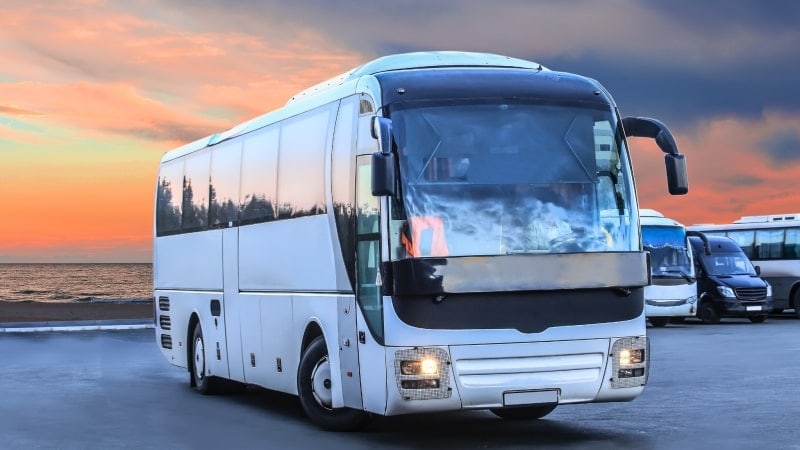 Another cost-effective way to travel from Da Nang to Da Lat is by bus. It's a more budget-friendly option.
Bus terminals: There are several bus companies that operate the Da Nang to Da Lat route. You can find their buses at Da Nang's Western Bus Station.
Duration: The journey by bus is the longest option, taking around 14 to 16 hours. The duration can vary depending on traffic and the specific route taken.
Cost: Bus tickets are generally more affordable than flights, with prices ranging from $10 to $30 USD for a one-way ticket.
Tips:
Sleeper buses with reclining seats or bunks provide a more comfortable experience for long journeys.
Be sure to book your bus ticket in advance, especially during peak travel times.
Pack snacks, water, and entertainment to make the journey more enjoyable.
Pros:
Bus tickets are usually more budget-friendly, making it a cost-effective option.
While it takes longer, you get to enjoy the beautiful Vietnamese countryside during the journey.
You can interact with local passengers and experience the local culture along the way.
Cons:
The bus journey is the longest option, which might be tiresome for some travelers.
Comfort levels can vary depending on the bus operator and the quality of the bus itself.
By Car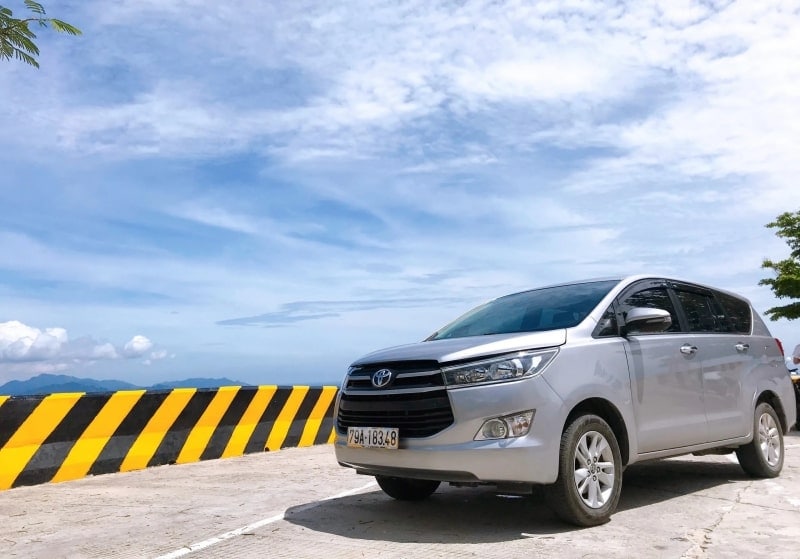 To travel by car, take National Route 27 from Da Nang to Da Lat. This scenic route offers beautiful views along the way.
Duration: The journey by car typically takes around 7 to 8 hours, including necessary rest breaks.
Cost: The cost of hiring a car can vary, but it's roughly between 1,500,000 VND (about $65) to 2,000,000 VND (about $87) for a one-way trip. Keep in mind that if you opt for a taxi, it might be more expensive.
Tips:
Choose a trustworthy rental company: When renting a car, opt for a reputable agency with a solid reputation. Review customer feedback and ask for recommendations, such as AVIS Vietnam or Travel Car Rental.
Ensure you carry your valid driver's license, international driving permit (IDP), and all necessary documentation. Familiarize yourself with local traffic regulations for a smooth driving experience.
Pros:
Traveling by car allows you to set your own schedule and make stops along the way.
The route from Da Nang to Da Lat offers stunning scenery that you can fully appreciate from a car.
You have control over the vehicle, making it a more comfortable option.
Cons:
Traffic in Vietnam can be chaotic, and the journey may be stressful for some drivers.
Depending on the type of car you use, expenses for fuel and maintenance can add up.
While faster than buses, it's still a relatively long drive.
By Motorbike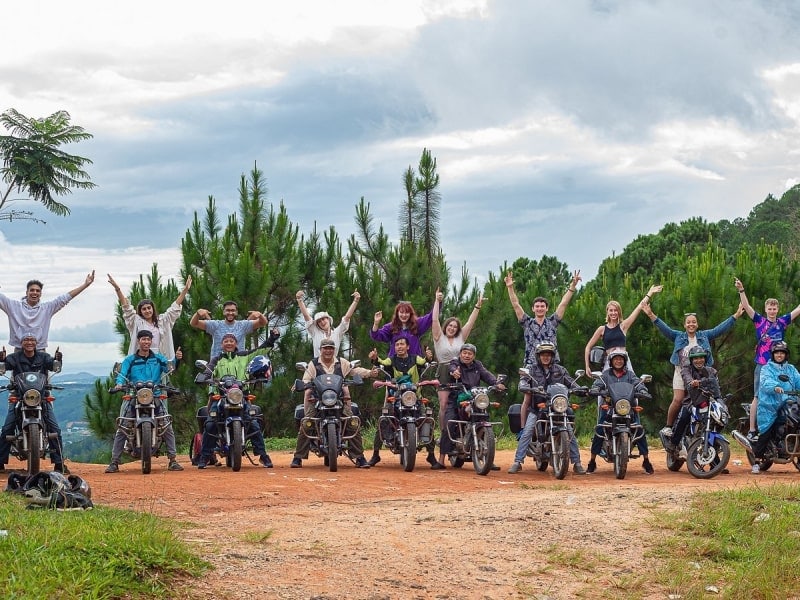 Riding a motorbike is an adventurous way to reach Da Lat from Da Nang. Take National Route 27 and enjoy the scenic journey.
Duration: Expect the motorbike journey to take around 10 to 12 hours, including breaks for rest and sightseeing.
Cost: The main expenses are fuel and any necessary maintenance costs. Budget approximately $30 to $50 USD for this mode of travel.
Tips:
There are some good motorbike rental companies in Da Nang: Tigit Motorbikes Danang, The Motorbike Station.
Make sure your motorbike is well-maintained for the long trip. Check the brakes, tires, and engine.
Wear appropriate safety gear, including a helmet, and follow local traffic rules and regulations.
Pros:
Riding a motorbike offers an adventurous and immersive experience, perfect for thrill-seekers.
It's one of the most budget-friendly options, with costs mainly associated with fuel.
You have the freedom to explore and make impromptu stops.
Cons:
The journey takes longer on a motorbike, and it can be physically demanding.
Riding a motorbike can be riskier, so it's essential to be cautious and wear appropriate safety gear.
You must be prepared for changing weather conditions and potentially challenging road surfaces, especially in rural areas.
Conclusion
Both cities have their own unique charm and experiences waiting for you. If you opt for our Vietnam tour packages, you can enjoy a hassle-free and well-organized journey from Da Nang to Da Lat. These tour packages are designed to provide a seamless and memorable travel experience, taking care of transportation, accommodations, and activities, allowing you to focus on enjoying the beauty and culture of Vietnam without worrying about transportation.
So, if convenience and peace of mind are your priorities, consider choosing Vietnamtour.in for your trip to Da Lat.
RELATED ARTICLES