Just 200 kilometers north of Ho Chi Minh City, Mui Ne – Phan Thiet is a totally new world, away from the hustle and bustle of the crazy crowds. There is a plethora of reasons to fall in love with this little gem. Let's see how it captures tourist's hearts from the very first steps.
An abundance of things to indulge in
Revel in Mui Ne Beach's enthralling watersports
When it comes to Mui Ne Beach, kitesurfing is properly a big deal. The wind and waves are just perfect for both locals and travelers to try their kitesurfing skills. You are the beginner? Fret not! There are even several kitesurfing courses popped up everywhere along the beach. Get some adventure and enjoy what the beach has to offer.
>> Book Now: [6 DAYS] Southern Vietnam with Beautiful Beach in Mui Ne Only From INR 20,726 <<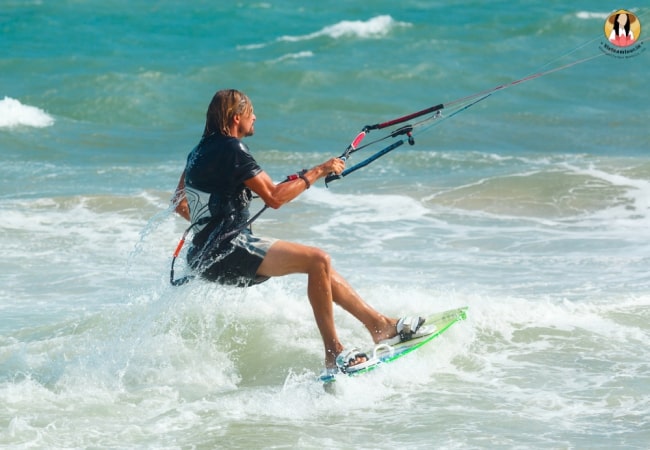 Get in a true glimpse of fishing villages
From the crack of dawn, head over to the Mui Ne fishing village to experience the real life of fishermen in Vietnam. It is also perfect for some captivating pictures of wonderful sunrise over the region. You may get fascinated to see colorful fishing boats lined up along the sandy beach or the chaotic scenes: fishermen returning from work after a day of catching fish, women sorting them out and people coming to buy fresh seafood for their restaurants. All are just stunning to behold.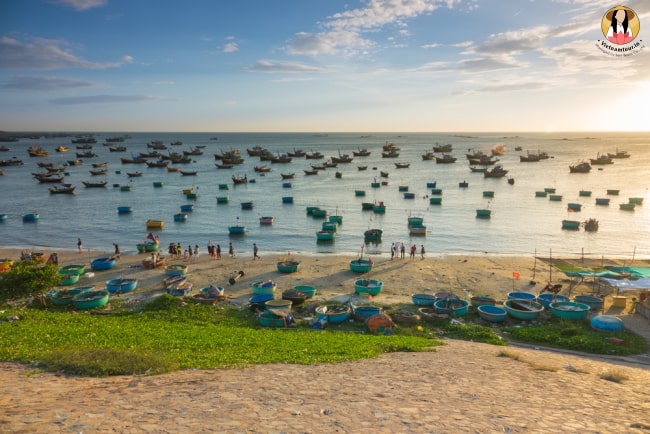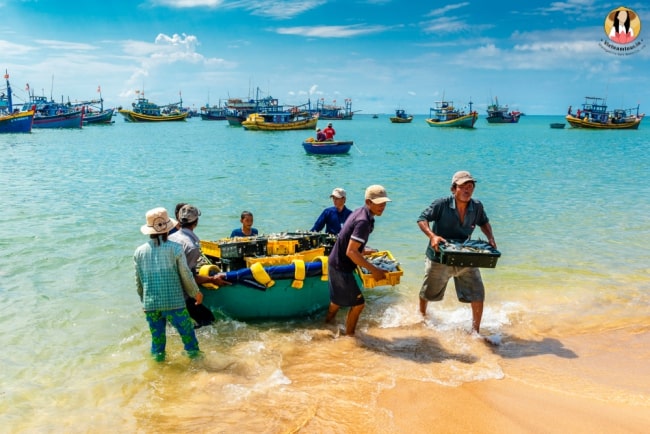 Explore the breathtaking White Sand Dunes
Walking around this vast expanse of isolated land make you feel like you're strolling through the famous Sahara Desert. For the best experience, pay a visit to these dunes at sunrise for an incredibly exotic view. Just walk around and capture photogenic pictures, explore the crystal clear lakes right in the heart of the dunes. For more challenges, hire a squad bike to climb up and down the hill. It will be so much fun.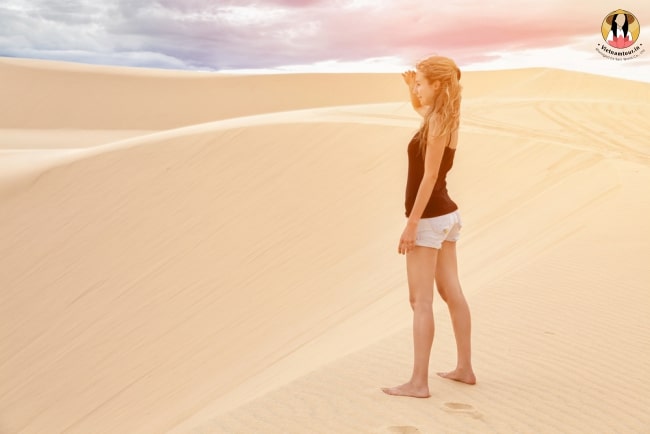 Take in gorgeous sunset in Red Sand Dunes
Red Sand Dunes are absolutely spectacular at sundown. You can experience the changing colors of the dunes within a day. Although it's often packed with crowds, fret not, as you'll find a stunning spot to immerse in the incredible sunset over the rolling red hills. Take your time to capture some exotic moments on film, just like no others.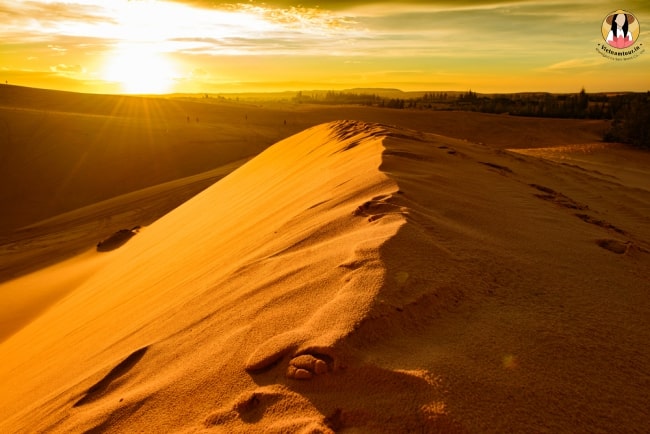 Stroll along the Fairy Spring
This pretty Fairy Springs or Stream is on the way to the sand dunes, it's small but worth exploring. You can walk through the stream of water surrounded by colorful limestone formations and verdant greenery. It seems like a tourist trap but undoubtedly one of the most beautiful spots in Mui Ne to check out. Take off your shoes and wade through the crystal clear water barefoot, you'll experience a tranquil and pleasant walk to the source- a small waterfall at the very end.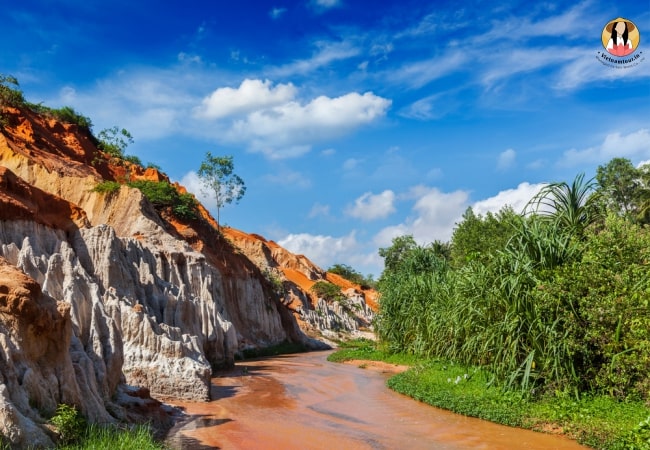 Discover the spiritual attraction of Van Thuy Tu Temple
Not only one of the biggest and oldest temples of Binh Thuan Province, Van Thuy Tu Temple is also the largest museum for whale skeletons in Vietnam. What makes it different from other temples in Binh Thuan is the worship of Nam Hai God with hundreds of whale skeletons- believed to save fishermen from marine accidents. Visiting the temple, you'll learn about the folklore beliefs of local fishermen, its coastal cultural values and admire the ancient beauty and majestic architecture.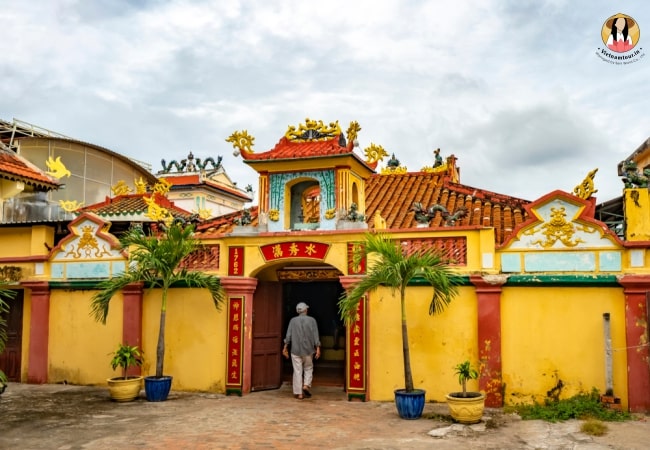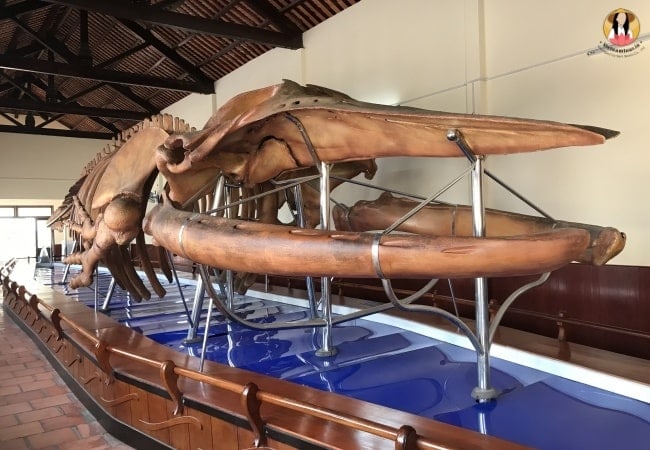 Ta Cu Mountain
After some lazy and relaxing days at the sand dunes or pristine beaches of Mui Ne, you could get some exercises, then climbing a mountain will be a great opt. Just about 30 kilometers from Phan Thiet City, Ta Cu Mountain boasts astoundingly spectacular landscapes with green jungles, blooming flowers, beautiful hiking trails and the idyllic historical relics of Linh Son Truong Tho Pagoda.
>> Read more: Most Famous Mountains for An Exhilarating Adventurous Experience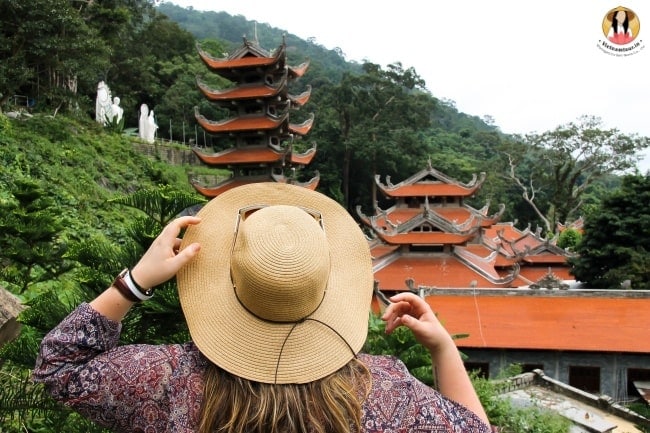 It is a big mistake visiting Mui Ne without a journey to the mountain. Enjoy an exotic cable car ride or delve into the lush forests with a well-worth climbing up to the mountain, you can't go wrong.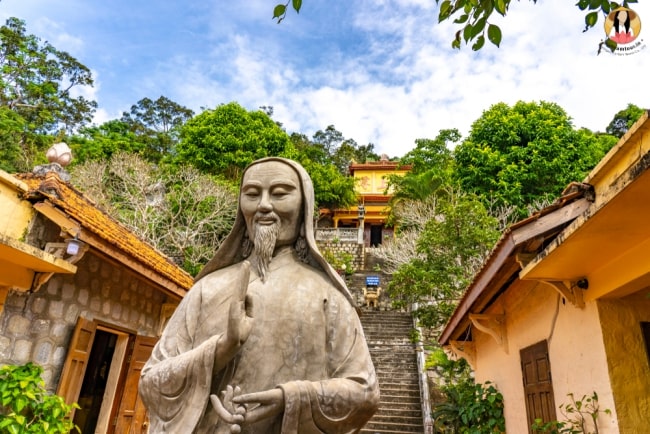 Incredibly diverse and delectable food
Mui Ne has a lot to offer than just a beach getaway. Tourists are not only enchanted by its serene natural beauty but also mind blown by its unique local food. If the international restaurants serve famous kebabs, curries, burgers, and pizzas, some local seaside food stalls are great for authentic Vietnamese seafood with special taste of the coastal area. No matter what you choose, Mui Ne food is to die for.
Seafood
When it comes to a beach break, enjoying seafood is a must. Mui Ne has no shortage of fresh seafood of all kinds, thanks to its long stretch of coastline. You can enjoy seafood here in a couple of different ways: grab a local restaurant lined along the beach, enjoying the savory, popping-hot dishes while breathing the cool breeze of the sea, or visit a fishing village, pick up the fresh squids and lobsters and get it cooked right at the market.
Address: Along Nguyen Dinh Chieu- Huynh Thuc Khang Street: Mr. Crab (195 Nguyen Dinh Chieu), Mr. Lobster (158 Nguyen Dinh Chieu)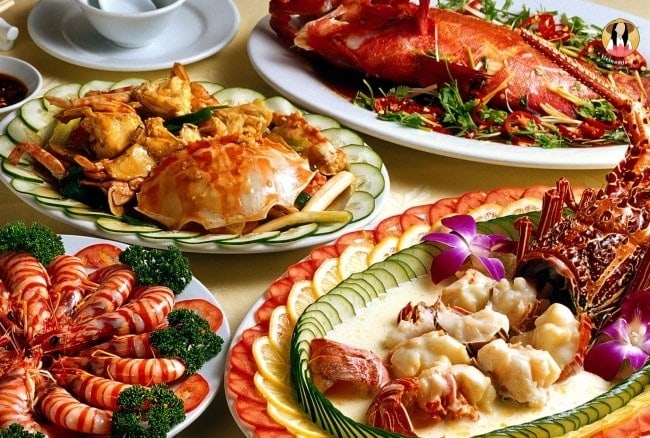 Banh can
This is a special Vietnamese pancake made of grilled rice flour and commonly prepared with typical seafood from shrimp, and squid, egg and minced meat. For the best taste, banh can is often served with sliced cucumber, onion, and green mango. It is definitely a dish you need to try your next time in Mui Ne.
Where to eat? Banh Can Phan Thiet
Address: 168 Thu Khoa Huan street, Phan Thiet city
Opening hours: 4 PM – 10 PM
Price: 0.5-1.3 USD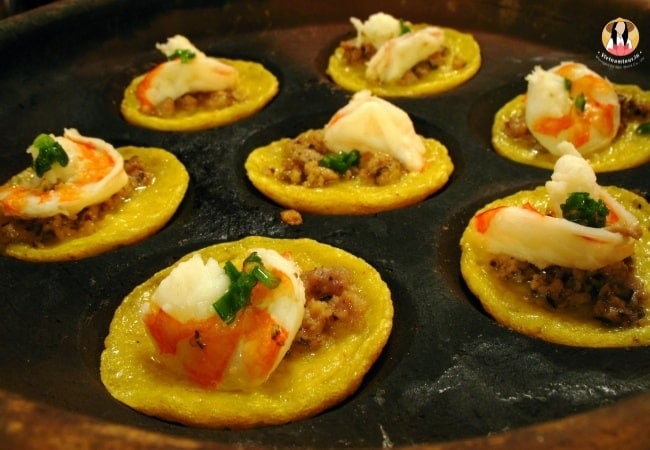 Dishes from Iguana
Mui Ne is home to different sand dunes where the iguanas, locally known as Dong inhabit. This typical reptile lives in the wild environment, so its meat is very fresh and special. In Mui Ne, iguanas are cooked in different ways: roasted, grilled, steamed or fried and served with fresh vegetables. This is arguably a more unique dish to try for true Mui Ne food enthusiasts!
Where to eat? Vietnam Home Restaurant
Address: 125A Nguyen Dinh Chieu street, Ham Tien, Mui Ne
Opening hours: 9 AM – 10 PM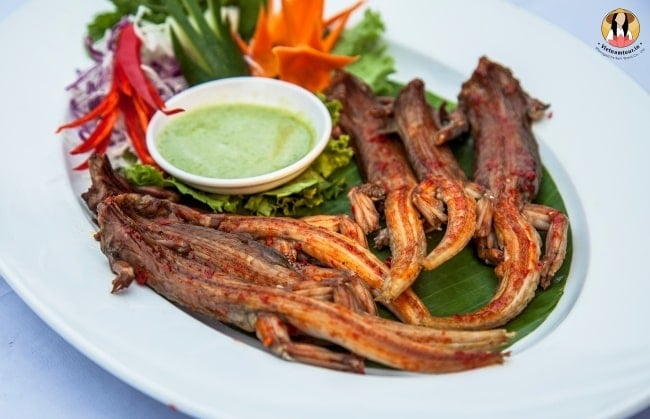 Amazing places to stay
Mui Ne is often overlooked but it's a nice spot you shouldn't skip. Its stunning sand dunes, tasty food, and amazing beach resorts make it a different type of destination like no others. No matter if you're traveling on a budget or want to splurge, Mui Ne has everything to offer from budget hostels which may cost you less than a meal to luxury resorts that won't break your budget. What's there not to love?
Luxury Resorts in Mui Ne – Phan Thiet
If you're looking for an extravagant holiday experience in this little coastal town, staying in Mui Ne's luxury resorts is an ideal choice. Featuring world-class facilities with classy restaurants, award-winning spas, idyllic private beach, fun-filled activities, and easy access to the beach, luxury resorts in Mui Ne delight your entire holiday in this slice of paradise. Some highly-rated leading resorts in Mui Ne include Azera Ke Ga Bay, The Sailing Bay Beach Resort, Muine Bay Resort, Ananda Resort, The Cliff Resort & Residences, etc. Do some research and choose your own.
>> Related: 5 Best Resorts in Vietnam That Treat You Like Rajputana Royalty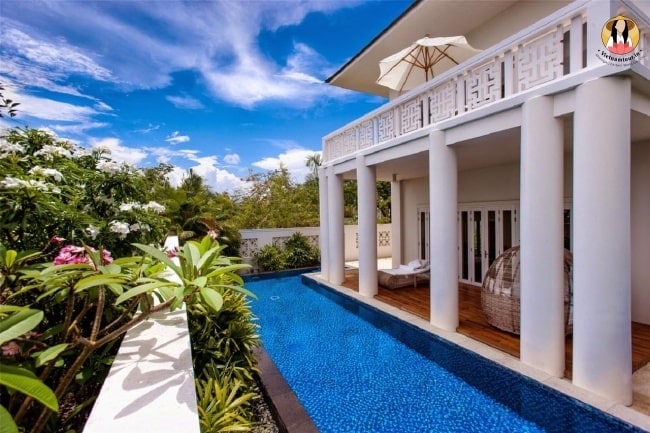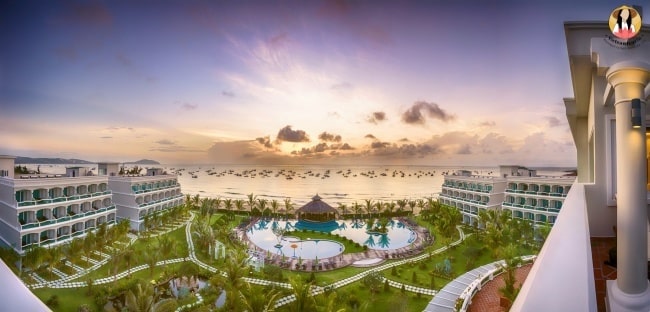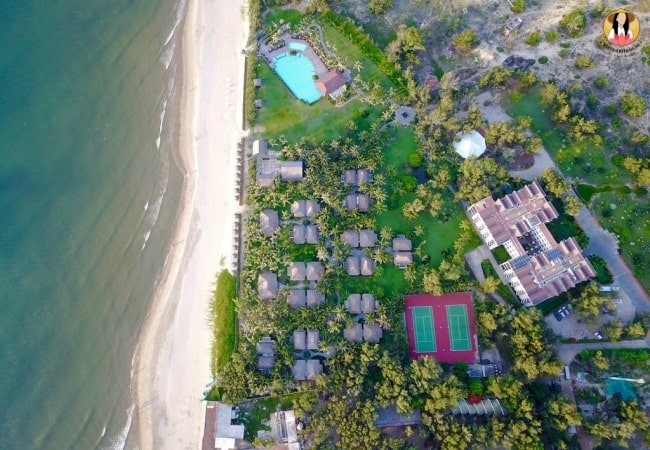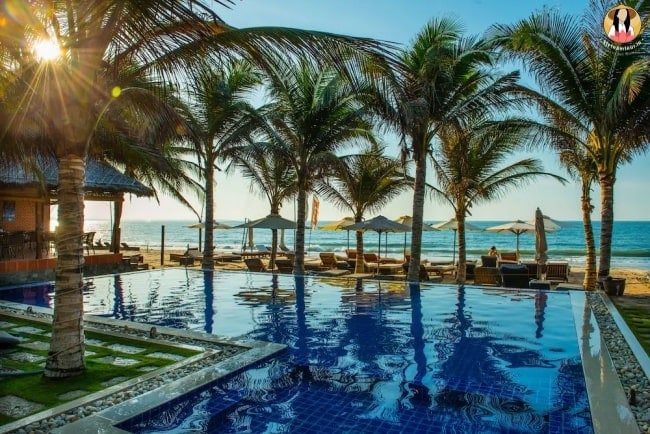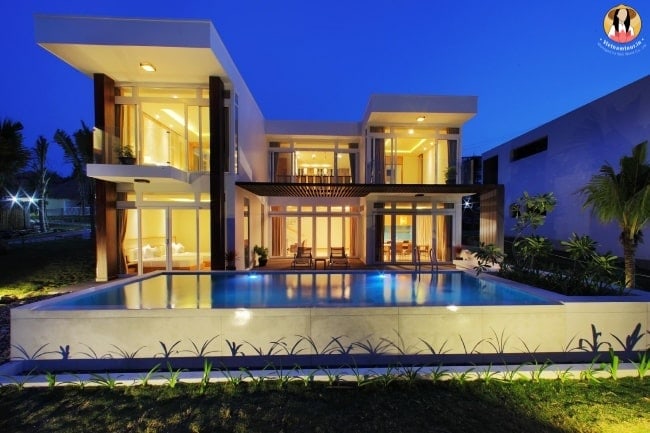 Hotels in Mui Ne – Phan Thiet
Apart from luxury hotels, Mui Ne also boasts a variety of mid-range hotels. Located mainly in tourist areas, the most popular names including TTC Hotel Premium Phan Thiet, Mui Ne Boutique Resort, Canary Beach Resort, etc will be a hit for your beach holiday this summer. Staying in comfortable accommodation with the best offer and getting more bang for your buck, you can get the best of both worlds.
>> Suggested Read: Mui Ne Resorts And Hotels: A Handy Guide of Best Places to Stay in Mui Ne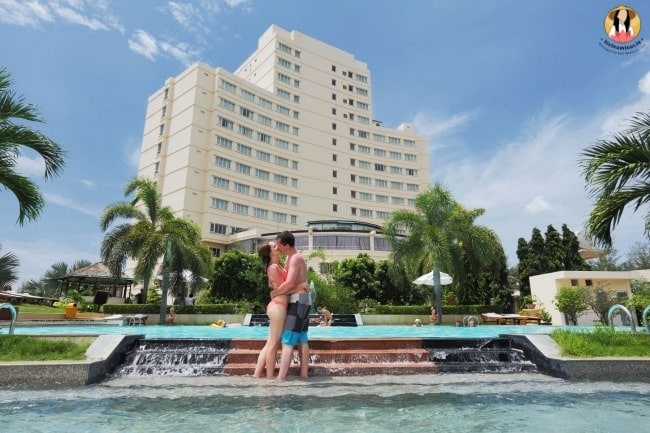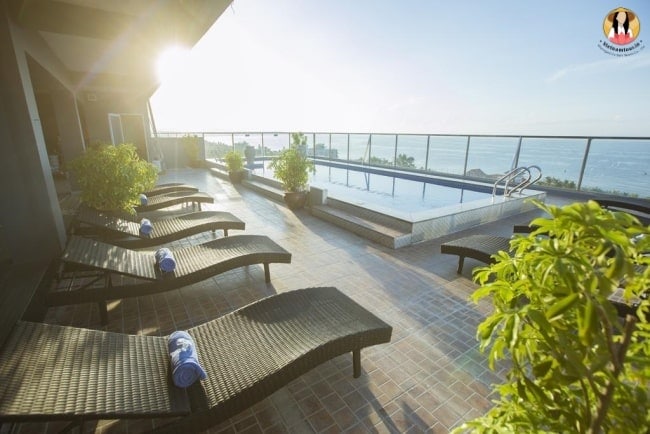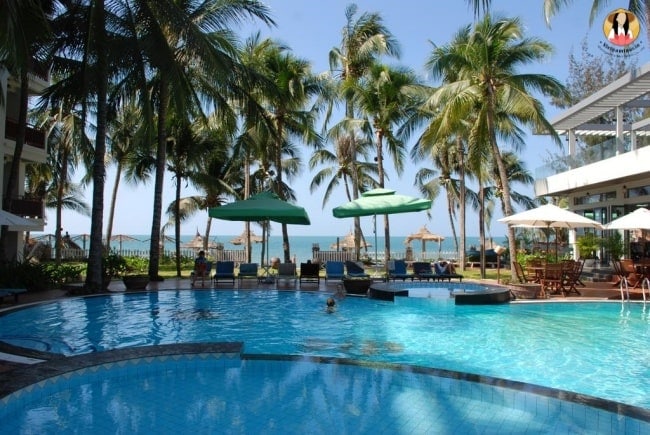 Homestay and Hostels in Mui Ne – Phan Thiet
Even if you're looking for budget-friendly accommodation, Mui Ne has a lot to offer. Backpackers can find a number of guesthouses, homestay, and hostels which can be as cheap as $5. It's not hard to get a stop-over full of local experiences such as Mai Am Guest House, Lighthouse Hotel & Café.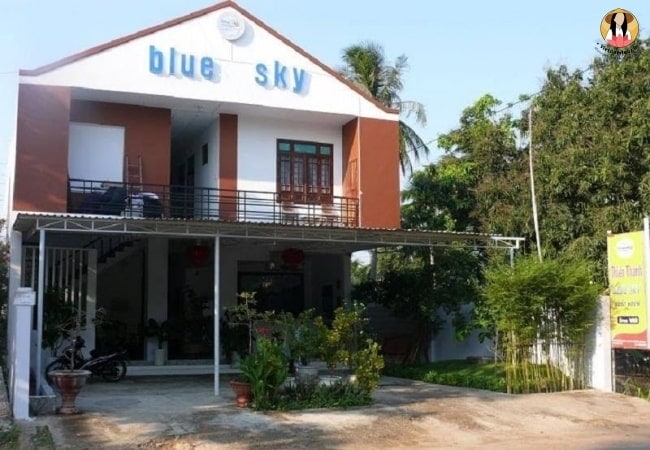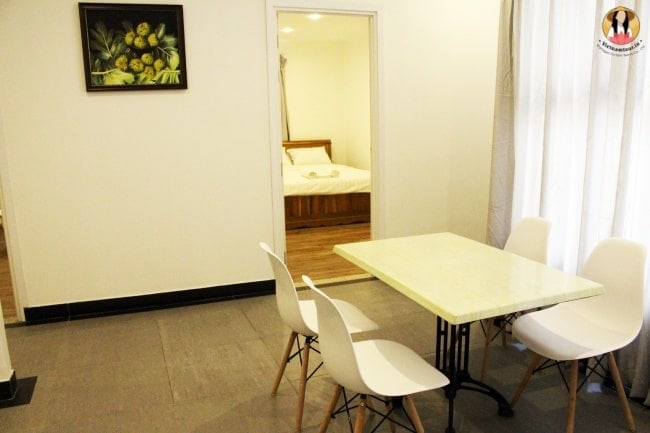 Stunning things to revel in, great food to enjoy and amazing places to stay, what are you waiting for in this holiday-lover paradise? Whether it's a short getaway or a chilled-out pit stop of your journey, Mui Ne is totally worth adding to your Vietnam trip.