My family has had a wonderful Vietnam Tourism Packages from India with a tour of Vietnamtour.in (#VNIN). I've been searching for some time before deciding to get a tour of this company. So, what makes it special compared to other companies in the country? I'll mention it later. But first, I'll give you some tips for a perfect travel company – the most important thing to have a good trip, for sure.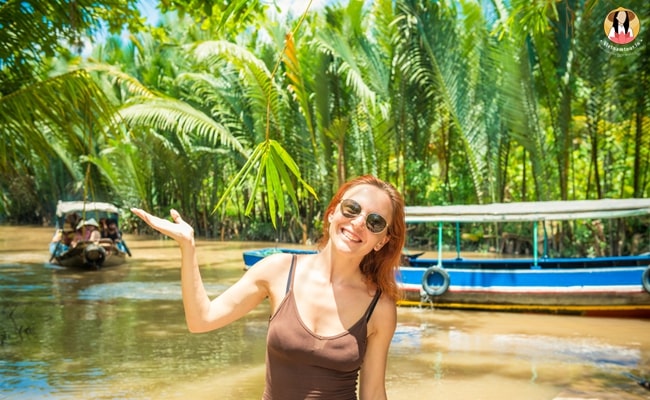 Mekong Delta in Vietnam
1. Compare the costs
For many travellers, a good trip includes good things with a good price. Of course, we are not an exception. The first thing we do before planning a trip is searching for the price in different travel companies with the same itinerary (maybe). We just want to make sure that we get exactly what we pay for. This is very important. If you don't make it clear from the beginning, your journey deserves nothing. I've known some companies who just nickel-and-dime tourists. They just want to get as much money as possible from you. And then……no then.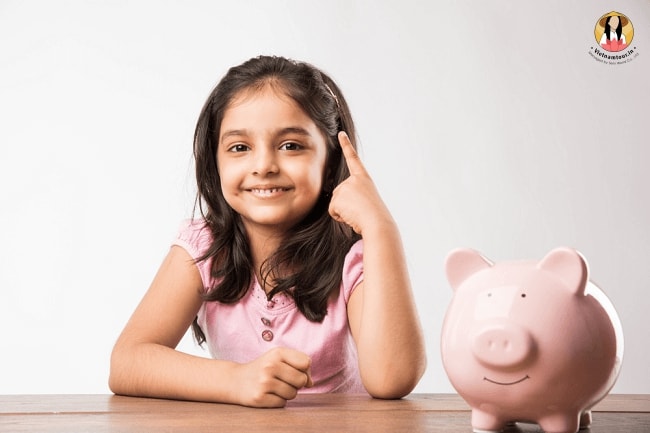 Money is the essential thing right?
If you have chosen a company with a relatively suitable price compared to others, it's not the end. If possible, ask how your money is spent to make sure you're getting the best value for money. Are they paying for the right place, good service, or good accommodation? Or Is there any surcharge or hidden fee? Just make it clear. You need to find a company that is clear-cut with the prices spent in the way they are. Some companies require additional money as the tour starts or add entrance fees without informing you in advance. Watch out if you don't want to take out your pocket without having a reason.
2. Make sure you are in the right team
If you travel in groups, make sure you know who you're going to travel with, or at least you have your own team already. Group tours could be a great way to travel on a budget unless you know how to arrange it. I'm sure you don't want to travel with only old people or young kids who have nothing in common. Depending on your needs and requirements, the accommodation could be varied: luxurious villas, mid-range hotels or even hostels or homestay. Check it carefully if you don't want to share with backpackers from everywhere while paying quite much for accommodation.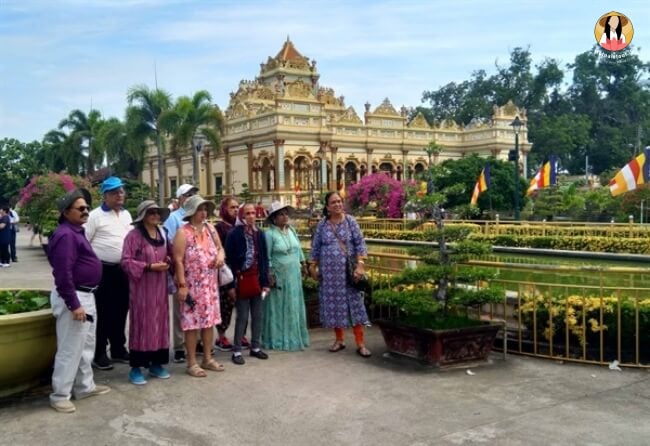 A group tour is the best way to minimize the costs but still get full experiences for your trip
3. Local guides should be nice
They could make-or even break your trip. They make an important role in keeping your tour going in the right way. I'm sure you don't want to get a non-expert or a young guy with little experience of the place you travel to.
Make sure the company hires a knowledgeable local guide who is helpful and kind, or at least you can change your guide if necessary.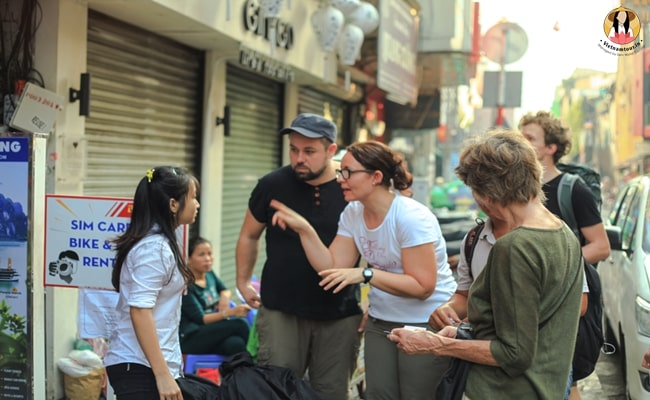 Don't let a bad the tour guide ruins your perfect holiday
4. Safety problem
It is necessary that the company guarantees all the needed safety requirements, working under the management of local government with a necessary working license. It's important to find out the detailed address and contact information before you decide to choose them.
5. A balanced itinerary
Travel only works with a balanced itinerary. You don't want to pay money just for sitting around or hopping around. Make sure your days are filled with well-organized activities instead of personal devices. Read the itinerary carefully to ensure you have a balanced trip or create your own plan.
Phu Quoc Island – The Maldives of Vietnam
6. Responsible trip
Most of the tour companies now tend to operate eco-travel or sustainable travel that leaves a positive impact on the environment and the locals living there. That means every service used during your travel from accommodations, dining, or guides aim to reduce litter and your footprint on the regions you'll travel through.
An eco-friendly company is an important choice to make a great contribution to making the world a better place. Let notice it.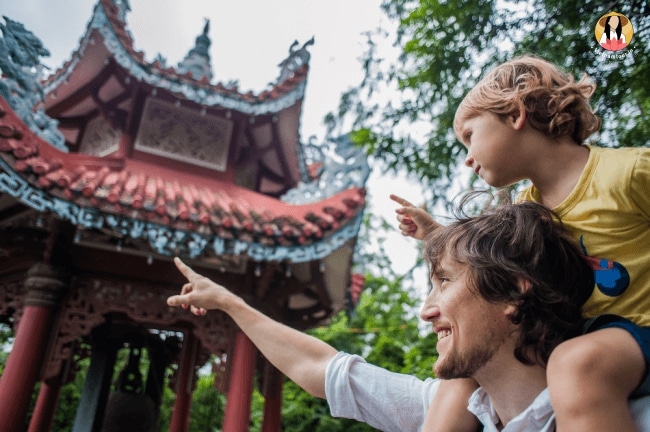 Be a wise traveller and have a good attitude with the environment and  culture
7. Small groups or big groups
That's a deal. Whether you're going to travel in a small or big tour, let's take consideration of each option.
For a big group, it could be a good choice for budget travel as the cost is shared with others. But in this group, people tend to stay in a big accommodation with less privacy, travel to more destinations in a short time, and of course, there is no leisure time for individuals.
Small groups are quite different. Though the cost could be a bit higher, everything is guaranteed to be more convenient, more private and more authentic. I personally prefer small group tours or customized tours in which I can plan for what I want to do.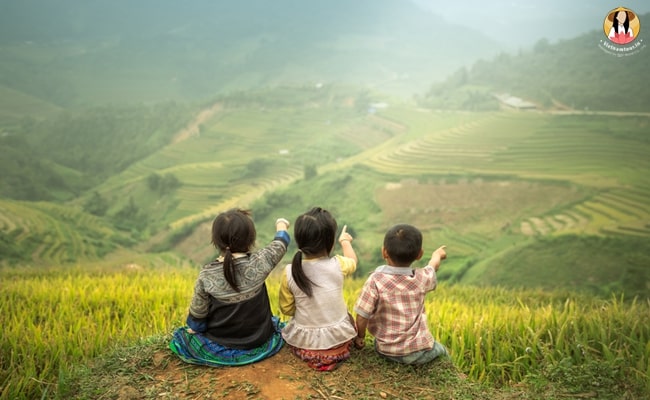 Vietnamese ethnic children in the Northern of Vietnam
8. The Number One Company For Indian Travelers
As an Indian traveller, I really want to find a company providing tours for Indian tourists only. And I got it- Vietnamtour.in. Actually, I didn't get the website first, I found its community for Indian travellers on facebook with thousands of members, only Indians. Joined the group and I asked for a tour in Vietnam, got the response right after that. Their travel consultants are so kind and enthusiastic, they answered all my questions anytime. They seemed to understand our culture, rituals, and customs quite well. That totally persuaded me and it didn't take much time to get a tour of them, though this is the first time I travelled to Vietnam. But what we got absolutely deserved. A great journey- I had to say- 7 days with my family, sweet memories and experience.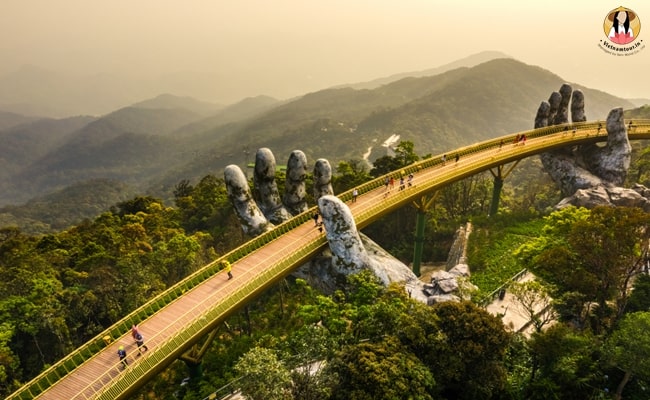 Golden Bridge – The most attractive destination for tourist in Vietnam
VNIN is the only one offering Vietnam tour packages for Indian travellers only, that's the point. Compared to other companies providing tours for multi-country travellers, VNIN could do much better in their only role. I highly recommend this company if you're going to find a trustful travel company in Vietnam. I do take them in the future.
RELATED ARTICLE