A popular itinerary option for travelers exploring Vietnam involves traveling from Danang to Hanoi.
This route is a great way to discover the stunning scenery, fascinating culture, and exceptional food of the country's central and northern regions.
In this article, we will discuss how to get from Danang to Hanoi, including different transit options and tips to make the journey more enjoyable.
Let's dive into this post to get more detail!
Distance From Danang To Hanoi
The distance when traveling from Danang to Hanoi is approximately 767 kilometers (476 miles). The most typical means of transport between the two cities is air.
It is the best option if you want a faster and more convenient schedule. Several airlines offer daily flights, with a duration of around 1 hour and 15 minutes.
However, if you need a more scenic and budget-friendly option, you can consider a train or bus. The train journey from Danang – Hanoi takes around 16 – 18 hours, depending on the type of train you choose.
While this option may take longer, you can enjoy the beautiful landscapes and experience the local culture. Besides these options, you can consider other means of transport to travel between the destinations.
Now, continue reading to explore!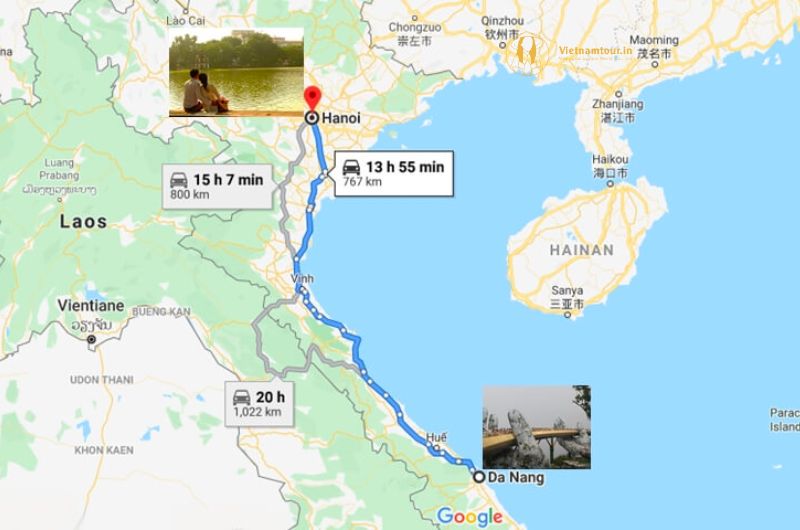 How To Get From Danang To Hanoi?
Flight
If you want to travel from Danang to Hanoi, flying is convenient and time-saving.
The flight duration from Danang to Hanoi is relatively short, taking just 1 hour and 15 minutes to reach your destination. However, allowing extra check-in, security, and boarding time would be best.
The price of a one-way flight from Danang to Hanoi isn't fixed as it depends on the airline company and the booking time. Generally, you can expect to pay from 600,000 VND – 3,500,000 ($26 – $150).
There are 4 domestic airlines that operate flights between Danang and Hanoi, including:
Vietjet Air
Vietnam Airlines
Jetstar Pacific
Bamboo Airways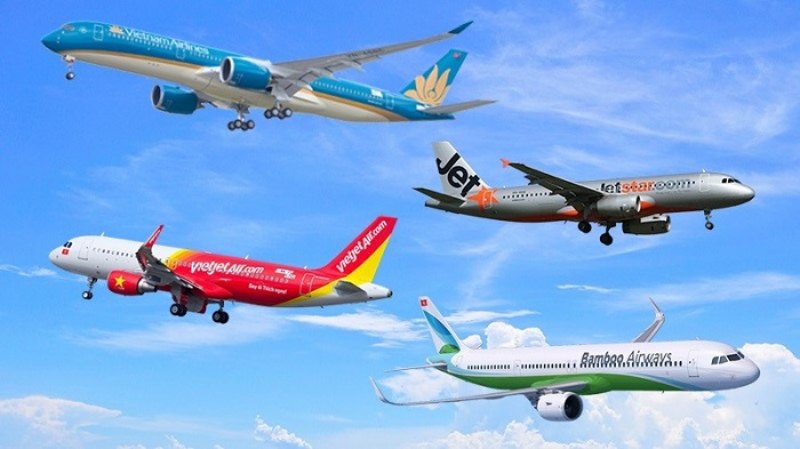 Pros:
The fastest and most convenient way
Several airlines to choose from
Short flight duration
Cons:
More expensive than other means of transport
Extra time for check-in, security, and boarding
Train
Taking a train journey from Danang to Hanoi is an exciting way to explore Vietnam. The journey from Danang – Hanoi by train takes approximately 16 – 19 hours. It depends on the train type you choose.
The trip may be long but incredibly scenic. You will go through some of Vietnam's most picturesque regions.
The price range for the train journey from Danang to Hanoi varies depending on the train class you choose.
The soft seats are the most affordable, starting at around 600,000 VND ($26). Meanwhile, the soft sleepers cost about 1,400,000 VND ($60).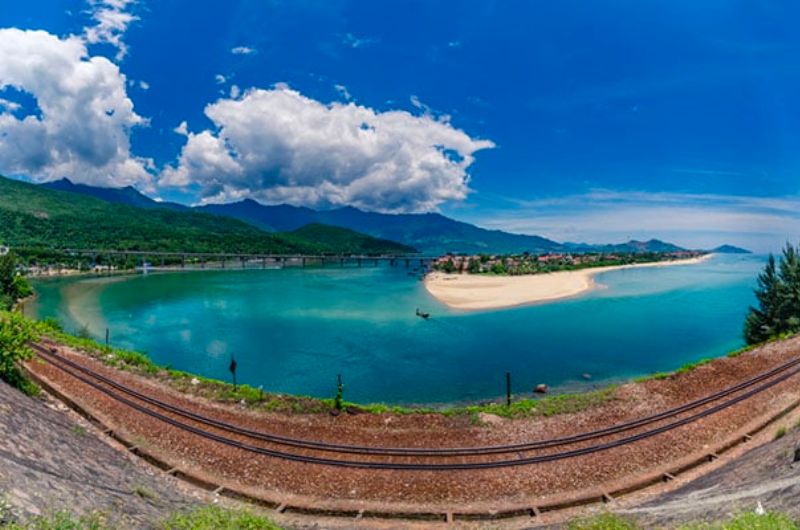 Pros:
Having chances to admire breathtaking views
Choosing a comfortable seat or bed to rest during the journey
Ideal for those who want to avoid the stress and hassle of flying
Cons:
Long duration
Lack of the best facilities or amenities
Open Bus
The open bus from Danang to Hanoi is approximately 16 hours long. The journey is relatively long, but it is an excellent opportunity to witness the beautiful countryside of Vietnam.
The open bus ride takes you through the scenic route, passing the lush green rice fields, small villages, and stunning mountains.
The bus makes several stops along the way. Thus, you can stretch your legs or use the restroom. The price range of the open bus from Danang to Hanoi is reasonable and affordable.
The price will change, depending on the bus type, the amenities provided, and the season. However, the ticket costs around 320,000 VND – 400,000 VND ($20 -$39) per person.
Here are reputable open bus companies that operate the Danang – Hanoi route:
Hanh Cafe
The Sinh Tourist
Queen Cafe
Phuong Trang
Hoang Long
Pros:
Affordable for traveling long distances
Comfortable and equipped with air conditioning and reclining seats
Having chances to see some stunning landscapes
Cons:
Long and tiring duration
Unpunctual schedule
Shuttle Bus/Limousine Bus
The journey takes around 16 hours by limousine bus. However, this duration may vary depending on traffic and weather conditions. It's always best to get an accurate travel time estimate with the bus company beforehand.
The price range for a limousine bus ticket from Danang – Hanoi is between 400,000 VND to 600,000 VND (approximately $17 – $26). However, the actual cost may change because it depends on the bus company and the time of year.
Various reputable limousine bus companies offer trips from Danang to Hanoi. Here are a few:
Queen Cafe Limousine
Xe Limousine Danang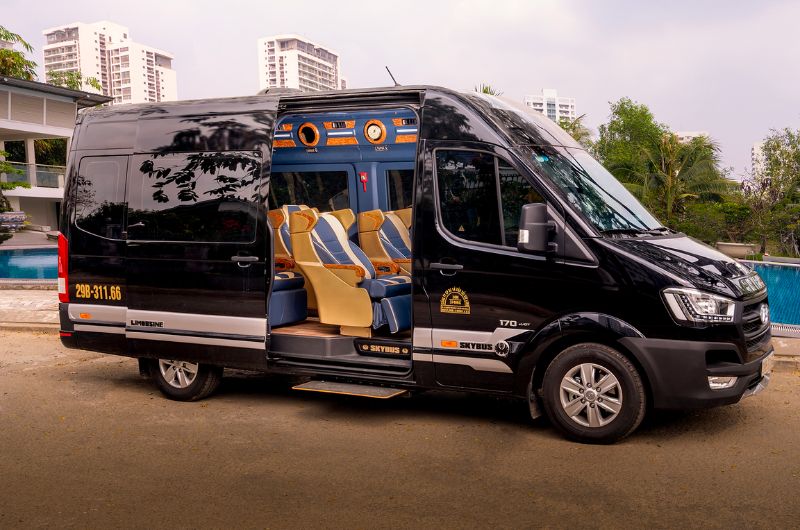 Pros:
Comfortable seating
Beautiful scenery along the way
Experienced drivers
Some buses offer WiFi
Cons:
Long journey
Potential traffic and weather delays
Rental Car
The distance between Danang and Hanoi is approximately 766 kilometers, so it takes around 14 hours to travel by car. It can vary depending on your route.
It is a long journey, but renting a car allows you to stop and explore Vietnam. This way is ideal for anyone wanting to know more about this beautiful country.
The price of renting a car for the journey between the two destinations varies, as it depends on the rental company and the car type.
You can pay around 1,000,000 VND – 2,000,000 VND ($50-$100)/day for a standard car. Also, you may need to pay additional fees for insurance and fuel.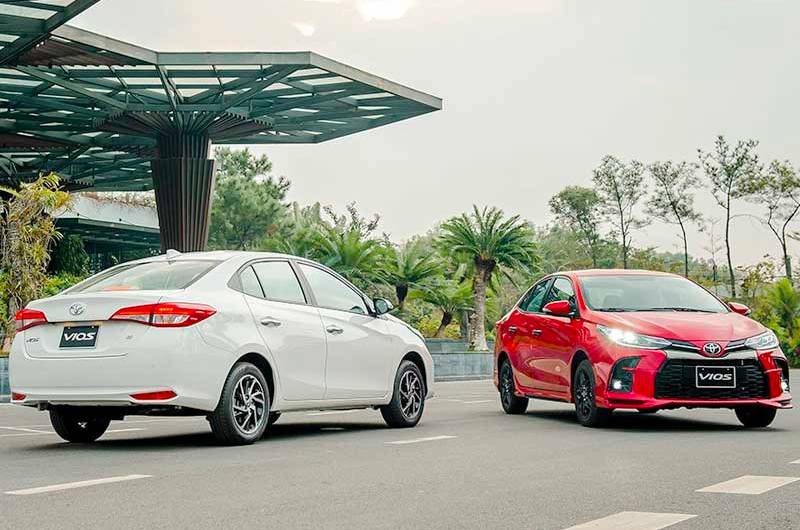 Pros:
Flexible schedule
More cost-effective than for flights
Having chances to enjoy the beautiful scenery
Cons:
Long time travel
Unpaved or bumpy road conditions
Motorbike
The distance from Danang to Hanoi is quite long, and traveling from Danang to Hanoi by motorbike requires some specific travel experience. Therefore, we do not recommend taking this route if you are tourists visiting Vietnam for the first time and prioritize convenience.
However, if you're looking for an adventurous and scenic way to travel from Danang – Hanoi, consider renting a motorbike and hitting many open roads.
It takes about 2 – 3 days to reach Hanoi from Danang by motorbike, depending on how many stops you make.
The cost of renting a motorbike can range from 150,000 – 200,000 VND ($7 – $9) per day. Some recommended places to rent from include
Tigit Motorbikes
Danang Motorbike Rental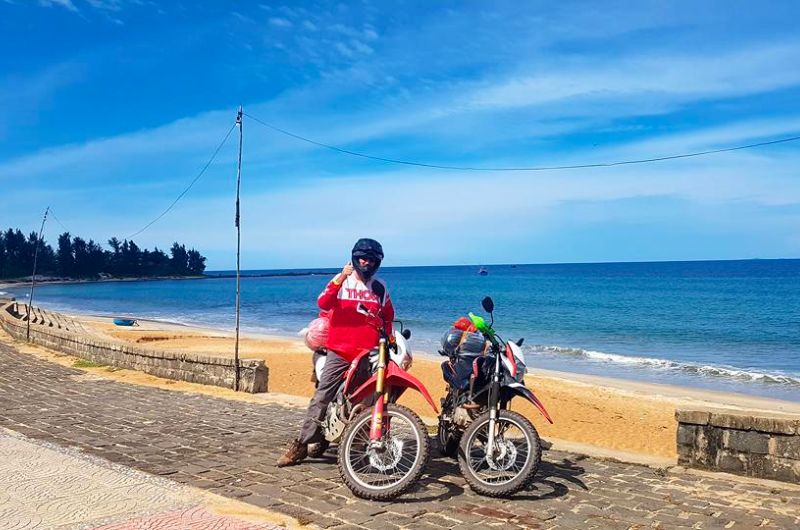 Pros:
Freedom to explore at your own pace
Opportunity to see stunning landscapes
Chance to visit small towns and villages off the beaten track
Cons:
Dangerous for inexperienced riders
Risk of accidents on the busy highways
Unpredictable weather conditions
Limited space for luggage
Recommended Itinerary
Is it still challenging to determine the best way to travel from Danang to Hanoi? Then, you can look no further than our Vietnam tour packages for references.
With Vietnamtour.in, your trip can be easily customizable, and you will be accompanied by our experienced local English speaking guide. We will select the best mode of transportation for your itinerary. So it is time and money-saving! For instance, booking a flight ticket to reach Hanoi from Danang is best for a wonderful travel experience.
If you are unsure of things to do in this vibrant city, check our articles below:
2. Explore Saigon to Hanoi in 10 Days
3. Best Vietnam Tour in 7 Days
The Bottom Line
You can choose one of the transportation from Danang to Hanoi, each with advantages and disadvantages.
Whether you prefer comfort or adventure, there's an option for you. Plan your trip and choose the means of transport that suits your budget and travel style.
Have a safe and enjoyable journey!
RELATED ARTICLES