Hanoi and Ho Chi Minh City are the most vibrant and historically significant cities in beautiful Vietnam.
No matter the means of transportation, traveling between the two is a fantastic way to take in the country's different scenery and culture.
How to go from Ho Chi Minh to Hanoi? This article will show you different options. Check it out and find the best suited to fit your itinerary!
Distance From Ho Chi Minh To Hanoi
The distance from Ho Chi Minh and Hanoi distance is approximately 1,733 kilometers (1,072 miles). It is a long distance, and travel time will depend on your transportation mode.
The fastest way to travel between these locations is by airplane. It may take approximately 2 hours and 10 minutes.
Yet, you can take a train if you want a more scenic route. Besides, there are other means of transfer to choose from. Scroll down to discover!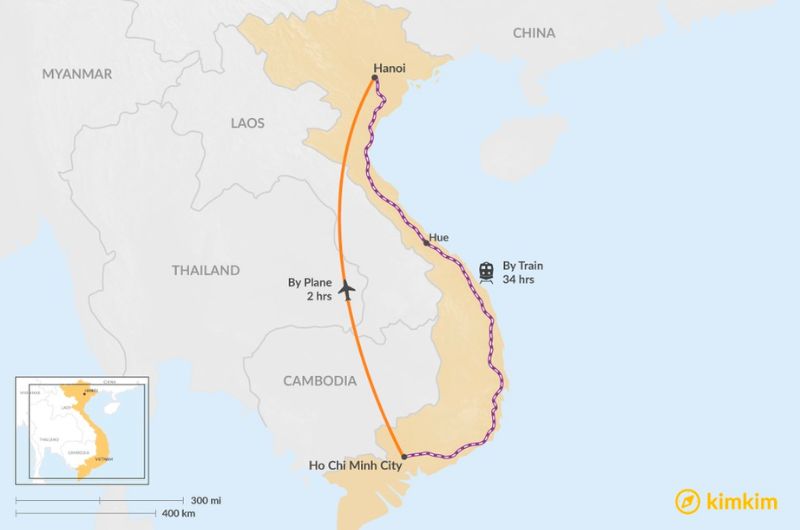 How To Get From Ho Chi Minh To Hanoi?
By Flight
Consider air travel if you prefer a fast and convenient way to travel between these big cities!
The flight between these cities takes approximately 2 hours and 10 minutes. However, the duration can vary depending on the airline and layovers.
A one-way flight from Ho Chi Minh to Hanoi cost fluctuates. It depends on the airline company and the season. On average, you can pay from 900,000 VND –  2,300,000 VND ($40 – $100).
When choosing a reputable airline for your flight from Ho Chi Minh to Hanoi, some top options include
Vietnam Airlines
Jetstar Pacific
Vietjet Air
Pros:
Quickest and most convenient to travel between these cities
Multiple flights scheduled throughout the day
Faster duration
Cons:
Higher cost
Motion sickness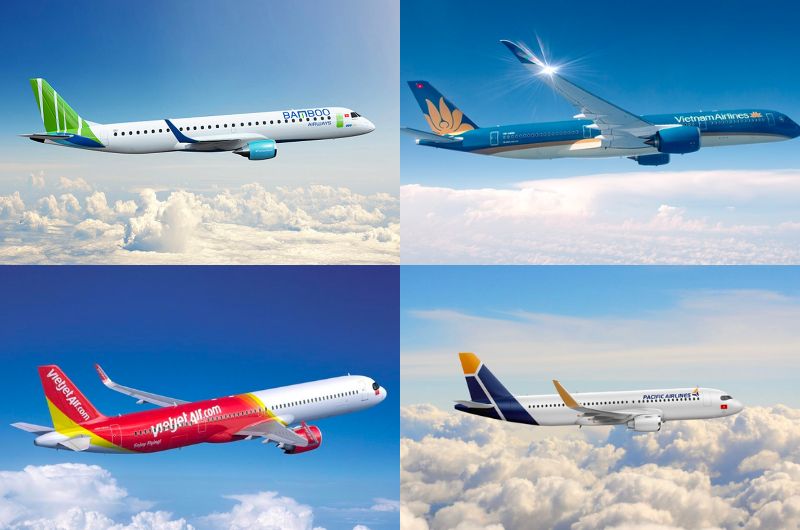 By Train
Do you want to see the country's stunning views and experience the local culture? Consider traveling by train!
The train journey takes approximately 30 hours. It seems like a long time, but you will admire some beautiful scenery in Vietnam.
The train ride takes you through lush green forests and rice paddies. It is perfect for admiring the stunning views and experiencing the local culture.
The price of the train ticket may change. The cheapest ticket starts from around 700,000 VND ($30). Meanwhile, the most expensive one is up to 2,300,000 VND ($100).
Pros:
Comfortable and affordable way of traveling across the country
Stunning views of the Vietnamese countryside
Multiple class options to choose from
Cons:
Longer duration compared to other modes of transport, such as flights
Limited luggage storage space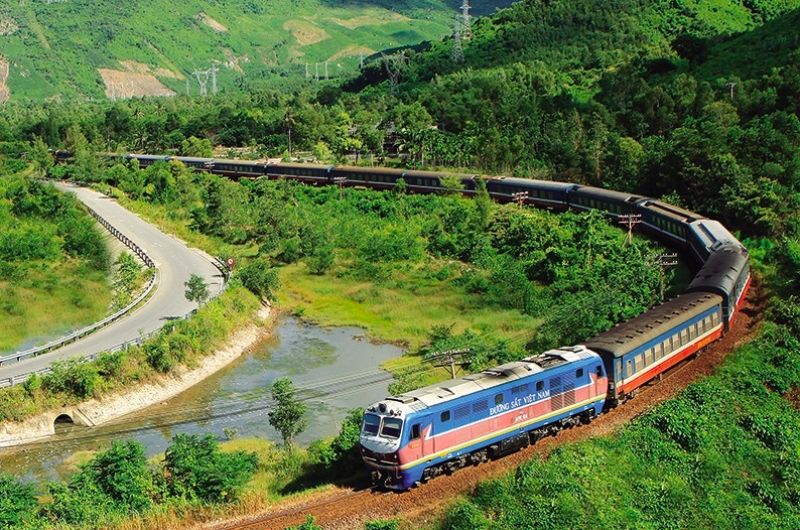 By Bus
Besides the above options, you can consider bus travel. It's affordable, offers beautiful scenery, and lets you connect with locals and other visitors.
The journey may take up to 36 hours. It may be a long journey, so preparing yourself with enough food, water, and entertainment for the ride is essential.
A bus ride between these cities costs around 700,000 VND – 1,200,000 VND ($30 – $50). The price may vary depending on the bus type and the season.
Several reputable bus companies offer daily trips from Ho Chi Minh to Hanoi, as shown below
The Sinh Tourist
Mai Linh Express
Hung Thanh Travel
Phuong Trang Express
Pros:
Cost-effective for budget travelers
Having chances to experience the stunning scenery of Vietnam
Meeting and interacting with locals and fellow travelers
Cons:
Long journey
Dealing with traffic congestion in some areas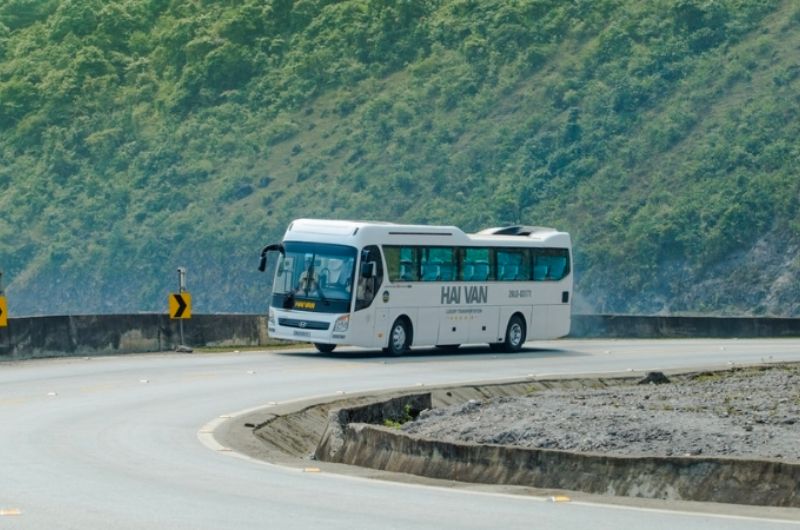 By Car
Do you want to explore the journey at your own pace? Traveling by car is a convenient means of transport.
The car trip between these cities can take 30 – 40 hours. The most popular route is the coastal road through Da Nang and Hue.
It offers stunning scenery and a chance to explore some popular tourist destinations.
The cost of this option can change due to the vehicle type and the number of passengers.
On average, renting a car with a driver for this journey costs around 10,000,000 VND – 16,000,000 VND ($500 – $700).
Meanwhile, a more luxurious option can cost 35,000,000 VND ($1,500). You should also consider additional fuel, tolls, and accommodation costs.
Pros:
Flexible travel schedule and itinerary
Having opportunities to see the beautiful landscapes and countryside
 More comfortable than taking public transportation
Cons:
More expensive than other transportation methods
Challenging road conditions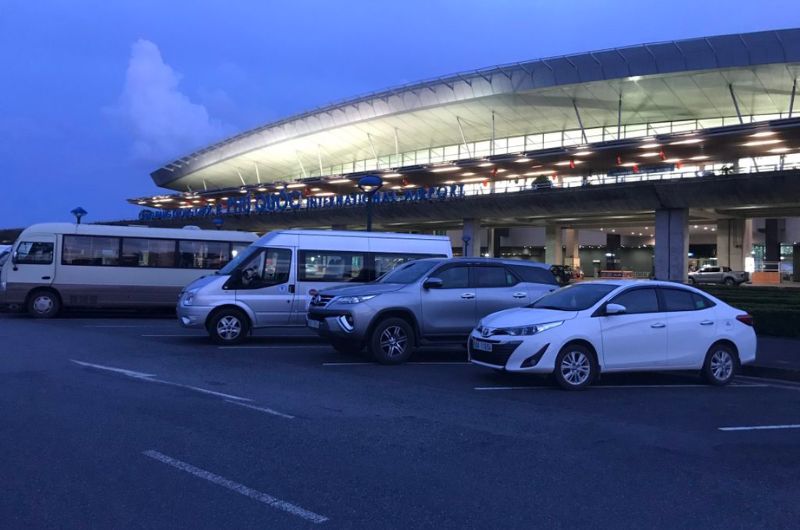 By Motorbike
Are you seeking a unique and exciting method to reach Hanoi from Ho Chi Minh? Let's travel by motorbike!
It takes 2 – 3 weeks to complete your trip. Yet, the duration varies depending on your pace and the stops you make.
The cost varies depending on the motorbike type and the rental period. You can rent a semi-automatic or automatic motorbike. It costs around 230,000 VND – 350,000 VND ($10-$15) per day.
For a manual type, the price ranges between 100,000 VND – 200,000 VND ($5 – $10) per day.
You can find many places to rent motorbikes in Ho Chi Minh City, but we recommend renting from reputable shops
Pros:
Free to explore the country at your own pace
Avoiding the tourist crowds
Experiencing the local culture
Cons:
Challenging for novice riders
Poor road conditions in some areas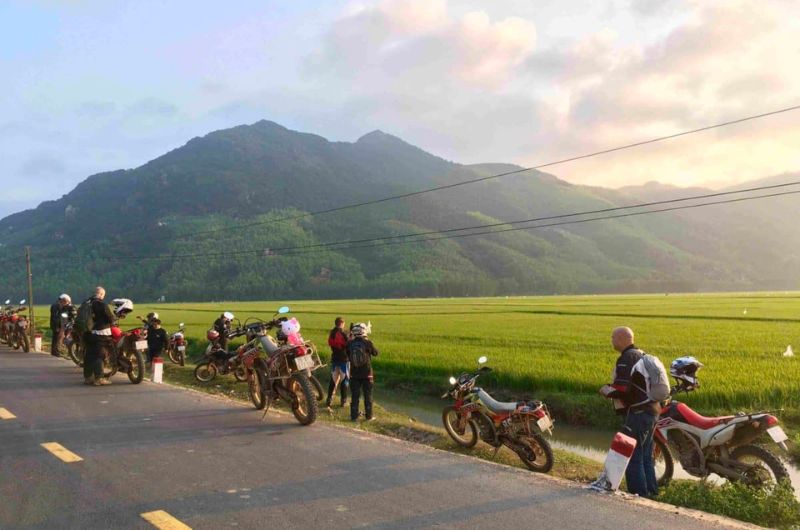 Recommended Itinerary
The best way to reach Hanoi from Ho Chi Minh City depends on your travel style and budget.
If you don't know which means of transfer is the most suitable for your itinerary, contact us to book our Vietnam tour packages right now!
Our local experts will select and organize everything to help you have a smooth journey.
For a Ho Chi Minh City – Hanoi trip, it's best to opt for air travel to save time and money.
You can also refer to our guides for a better experience while traveling in Vietnam
1. Vietnam from South to North 6 Days
2. Classic Tour in Vietnam 7 Days
Wrapping Up
With a multitude of transportation options available, traveling from Ho Chi Minh to Hanoi has been much more accessible than in the past. Each mode of transport has its own set of pros and cons, it can be guaranteed that all create an unforgettable journey to explore these two largest cities in Vietnam.
Whether you prefer to travel quickly or take a more leisurely route, there is something to meet your needs.
Consider your budget, time constraints, and comfort level before choosing the best option. Happy travels!
RELATED ARTICLES