The best time to visit Hanoi is in the fall (August to December) and the spring (March to April), with the temperature fluctuating from 16 to 33°C.
Hanoi boasts different beauties in four seasons: the warm spring with flourishing flowers, the hot summer with refreshing rains, the cool fall with clear blue skies, and the chilly winter with charming scenes. Hanoi attracts many Indian tourists in all months of the year; let's dig into the reasons in this article.
Hanoi in the Spring (February to April)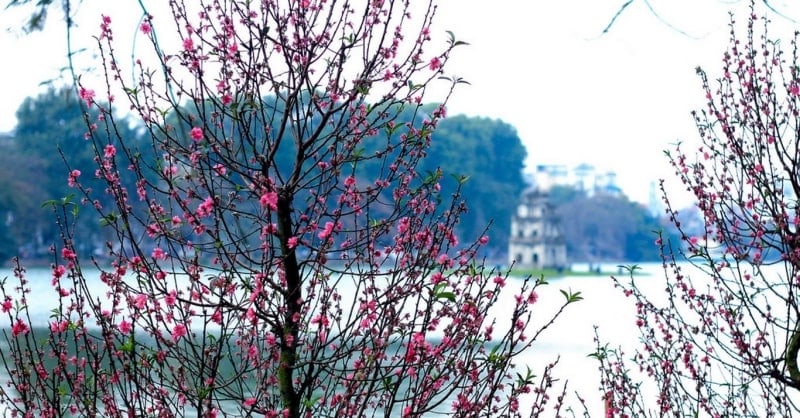 Hanoi in the spring provides pleasant weather, with temperatures spanning from 16 to 33°C and the humidity around 80%. Spring is the best time to travel to Hanoi; you can expect sunny days and clear blue skies. Additionally, the rainfall is low; drizzles might occasionally occur.
What to Do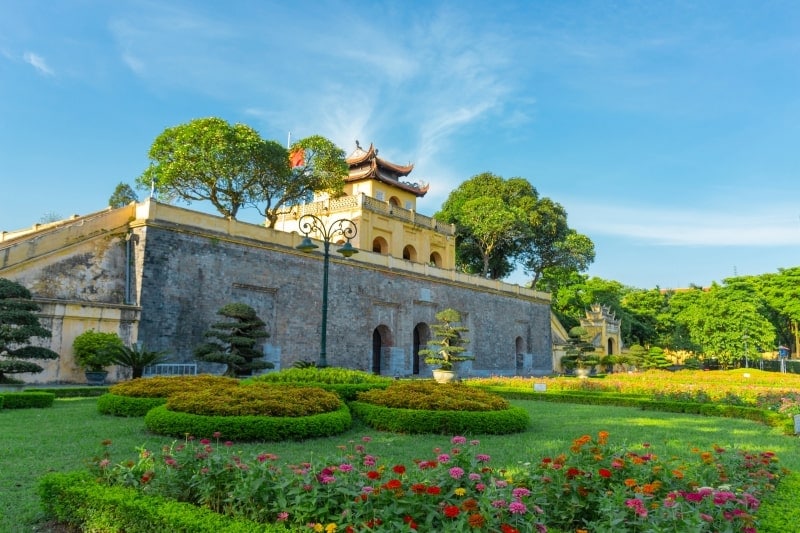 In spring, Hanoi features many captivating activities to welcome the Lunar New Year. Also, it hosts multiple traditional festivals, such as the Thay Pagoda festival (from the 5th to 7th days of the third lunar month).
Flourishing flowers and vibrant activities allure visitors to this cultural city in spring. You can wander vibrant flower streets, watch fireworks displays, participate in folk games, and visit pagodas and temples. Moreover, it's also a great time to stop by historical attractions like the Ho Chi Minh Mausoleum and the Thang Long Imperial Citadel.
Travel Tips
When visiting Hanoi in the spring, you should prepare some warm clothing for sudden cold days and comfortable garments for outdoor activities. In February, it'll be an exciting experience to rent an Ao Dai for strolling on flower streets.
The favorable weather and captivating activities make Hanoi in the spring ideal for leisure activities. However, services like hotels, transportation, and Vietnam tour packages are quite expensive due to the peak season (especially in February). To secure the best options, book your trip to Hanoi in the spring at least three months in advance.
Hanoi in the Summer (May to July)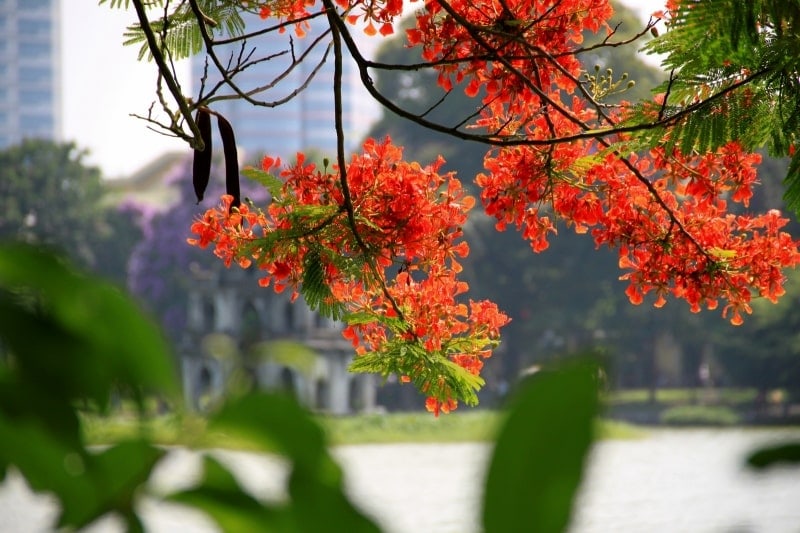 Hanoi in the summer has cloudy and sunny days, but it experiences thundery rains in the evenings and nights. The temperature ranges from 20 – 37°C (sometimes it can reach 39°C), and the humidity is around 55 – 96%.
What to Do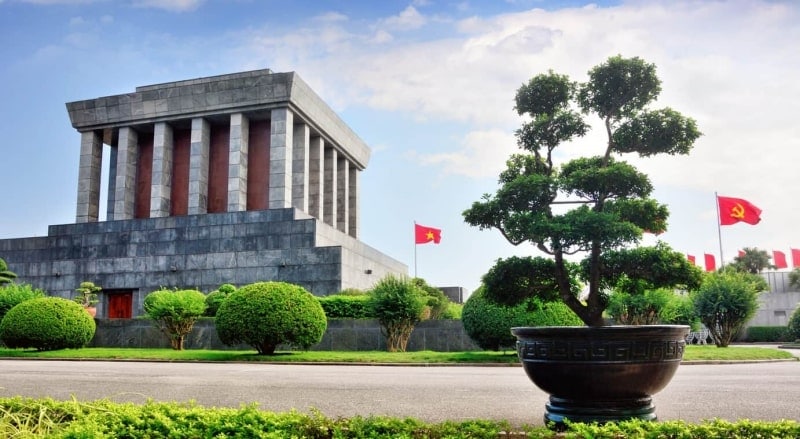 May to July are the best months to visit Hanoi with glowing flowers. Lilies, lotus, tuberoses, etc., are ubiquitous in streets and alleys in Hanoi. You can see street vendors riding bicycles loaded with colorful flowers or watch beautiful plants flanked on two sides of roads.
With the heat of summer, many refreshing drinks and food vendors attract locals and Indian tourists to savor delectable dishes. During Tet Doan Ngo, a traditional celebration in Vietnam on May 5th (lunar calendar), markets bustle with traditional foods like bánh ú tro (sticky rice soaked in ash water), sweet sticky rice, rice wine, etc.
In addition, with the changing rainy and sunny weather, you can choose indoor activities. The renowned tourist attractions in Hanoi, such as Ho Chi Minh Mausoleum, Hoa Lo Prison, and Thang Long Water Puppet, are good options for your trip.
Travel Tips
You need to know some travel tips when visiting Hanoi in the summer. It's advised to wear quick-drying clothes and bring a light raincoat or a compact umbrella. There's no surprise if you catch sudden rain on sunny days. Sunscreen, hats, and anti-mosquito sprays are also necessary in the summer.
Furthermore, summer is the peak season of tourism, especially in June and July, because this is the school break and Vietnamese families plan their vacations. To book the best tour package at reasonable prices, you should contact tourist agencies as soon as possible.
Hanoi in the Fall (August to October)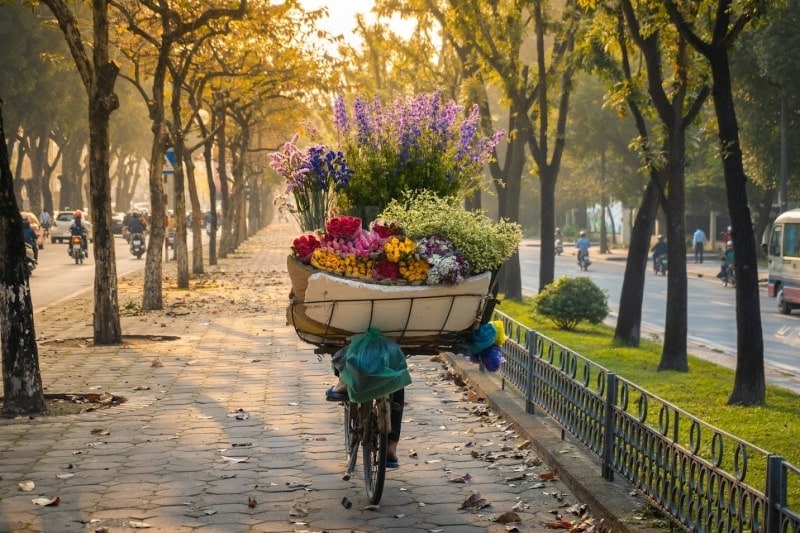 August to October are the best times to visit Hanoi. The weather in the fall is favorable and cool, making it ideal for outdoor activities. The temperature ranges from 16 to 33°C, and the humidity is around 75%. Hanoi in the fall has cloudy and sunny days, but it will go through drizzles and fog early in the morning and night.
What to Do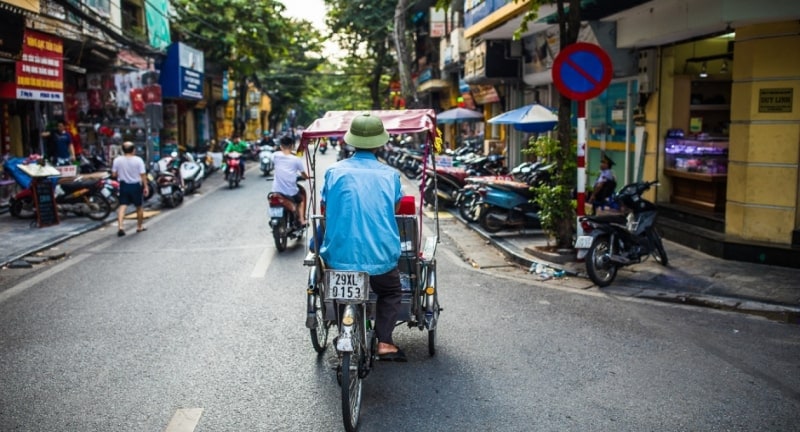 Locals said that the most beautiful season in Hanoi is coming soon when you see Cốm (green rice), trái sấu (dracontomelon), and chrysanthemum flowers. It'll be an excellent opportunity to relish the specialties of this beautiful capital and enjoy the cool breeze blowing through scented flowers in the fall.
With the pleasant weather, you should stroll in the beautiful places in Hanoi. The streets of Phan Dinh Phung, Dinh Tien Hoang, and Guom Lake are mesmerising with charming scenes. The sunset at Tay Lake is the best moment to enjoy in Hanoi.
In addition, Hanoi's Old Quarter and the walking street lure tourists to shop for unique goods, eat local foods, and watch street dance performances. Beer Street is famous for "bia hơi Hà Nội" and many other kinds of beer. Once you visit Hanoi, you should stop by these vibrant places.
Travel Tips
With the cool climate in the fall, wearing comfortable clothes such as T-shirts, light trousers, shorts, and light jackets is recommended. Also, it would help if you packed several pieces of warm clothing for the sudden cold nights. Sunscreen, hats, and anti-mosquito spray are important items on your trip.
Although August to October is not the peak of tourism, many international tourists, especially Indian tourists, still arrange their time to travel to Hanoi in this most beautiful season. So, booking the services soon is advised for the best options.
Hanoi in the Winter (November to January)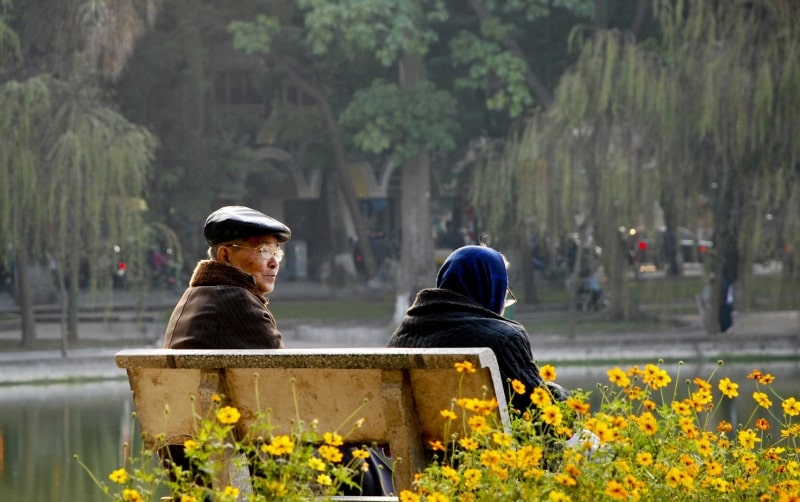 Hanoi in the winter has chilly temperatures (around 10°C–30°C) with fluctuating humidity from 55 to 96%. Most days are cloudy and foggy, and sometimes thundery showers occur. Although this season is the coldest of the year, Hanoi still attracts plenty of Indian travelers with many exciting activities and festivals for Christmas and the Tet holiday.
What to Do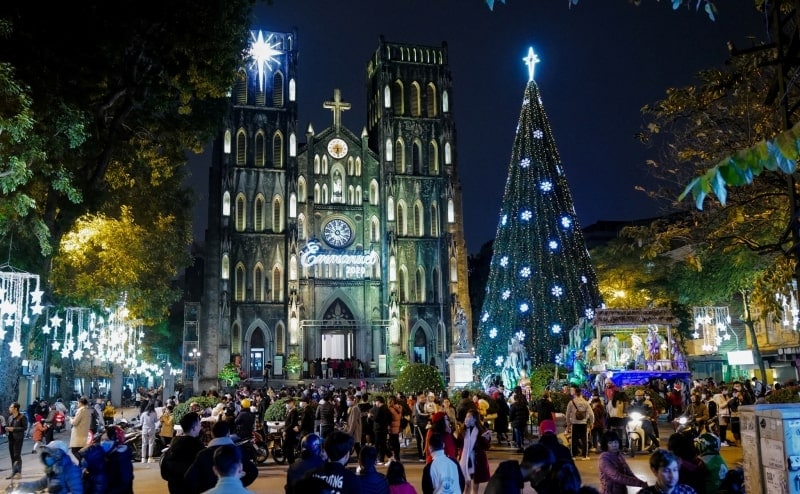 The lively and fun atmosphere at Christmas is full of streets and churches. Hanoi Church – the French architectural masterpiece over 120 years old – is a famous gathering place to relish Christmas time. Furthermore, late winter in Hanoi features many captivating events and activities to welcome the Lunar New Year. You can eat traditional Tet foods and wander the flower markets.
Apart from festivals, winter is also the best time in Hanoi to enjoy a hot bowl of Pho or fish noodle soup and watch the flow of people walking in the winter winds. For active-seekers, riding bicycles around Tay Lake and admiring its stunning sunset are wonderful experiences.
Travel Tips
Regarding travel tips to Hanoi in winter, it's advised to pack warm clothes like long-sleeved shirts, jeans, sweaters, and jackets. Moisturizers, hats, scarves, socks, and gloves are other necessary things for your trip. Booking your tour package soon is a must-do to have the best priority, especially in January (the peak month of tourism).
Conclusion
Hanoi has a unique beauty each season, but the best time to visit Hanoi is still in the fall and spring. Its charm attracts many Indian tourists, and you will also love this lovely capital. Call us soon to receive the best advice for your trip to Hanoi!
RELATED ARTICLES