Vietnamese cuisine varies from region to region. For many travelers, Hanoi is perhaps the best hub with cheap yet tasty treats which can be found at any corner of Hanoi's Old Quarter.
Hanoi cuisine is so special compared to other countries in Vietnam, as it tends to be on the street sides with freshwater ingredients like shrimps, prawns, clams, crabs, fish and more, each has its own distinctive flavor. Any trip to Hanoi cannot be complete without a culinary tour to savor its delectable delicacies.
Here is the ultimate guide to must-eat food in Hanoi through day or night. Check it out!
What to eat for breakfast in Hanoi?
This is a popular question for most travelers in Hanoi. Why breakfast? It is a great way to kick-start your new day. A good breakfast in the morning means your stomach is satisfied with good energy, and of course, it's good for the rest of your day.
In addition, a stroll along the busy streets of Hanoi's Old Quarter is sure to bring lots of enticing and unmatched experiences.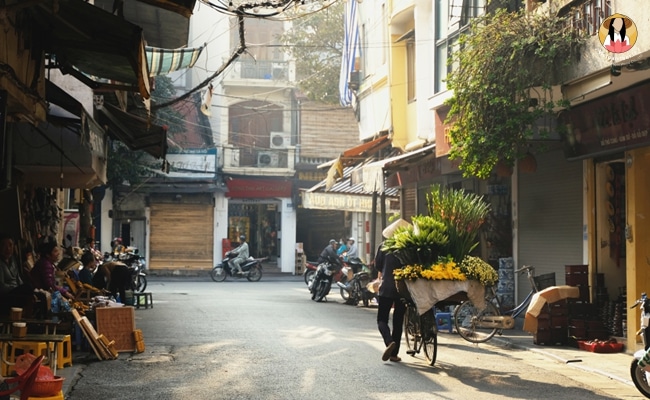 Banh mi – a great option for breakfast in Hanoi
Fresh, flavorsome and extremely satisfying, a banh mi is an ideal choice at any time of the day.
Those who have been in Vietnam will never forget the unique flavor of the familiar food in Hanoi- Banh mi. It is on the top list of what to eat for breakfast in Hanoi among other food as it's not a kind of picky-eater food. Plus, it's convenient to be found and eaten at any time and anywhere. This Vietnamese sandwich has become a popular dish in recent years, still where better to enjoy it than in this vibrant Old Quarter?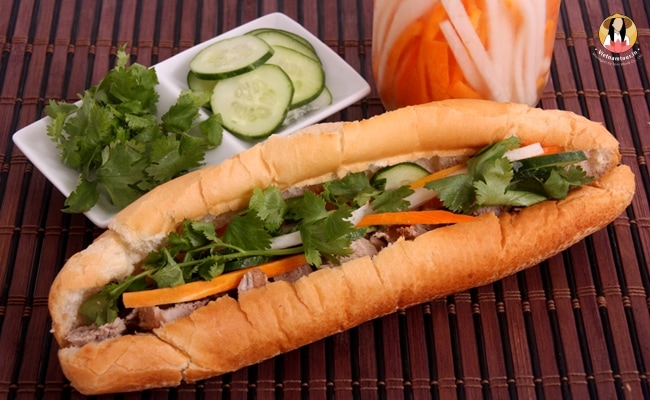 Where to eat?
Banh mi 25 – one of the most popular and famous shops among locals and tourists
Add: 25 Hang Ca Street | Hoan Kiem District
Price: 25.000 – 30.000 VND
Time: 07:00 AM – 09:00 AM (Mon-Sat) and 07:00 AM – 05:00 PM (Sun)
Banh mi P
Located near the poetic Hoan Kiem Lake, this cozy spot is the perfect place to sit back and enjoy a tasty banh mi with a very special flavor.
Add: 12 Hang Buom Street, Hoan Kiem District
Price: 15.000 – 35.000 VND
Time: 07:00 AM – 06:00 PM
Pho (Noodle soup) – the essence of the country's culture
If you have not satisfied with what you enjoyed in this hidden gem, please grab the chance to try Pho. This traditional food is one of the most famous dishes throughout the country. The hot broth served with rice noodles and slices of tender beef or chicken, topped with some green onion and herbs creates a taste of harmony.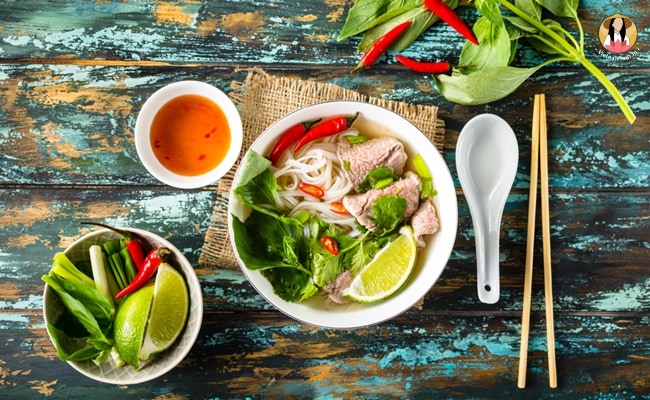 Where to eat
Pho Bat Dan
Located at the heart of the Old Quarter, this little shop only serves beef noodles. Pho here still retains its original taste with the clear yet not fatty broth, soft and tender beef.
Note: Once coming to the shop, you must make a queue and serve yourself instead of waiting for the waiters to serve.
Tip: The shop is not highly recommended during the high time because of the long queue
Address: 49 Bat Dan Street
Time: 06:00 AM – 10:00 AM
Price: 50,000 to 70,000 Dong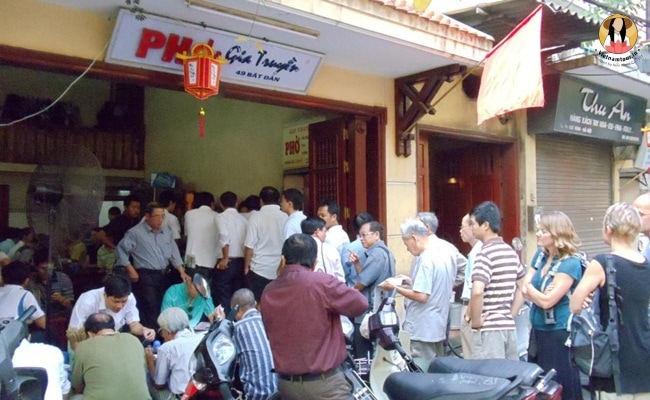 Pho 10 
To the foodies, Pho 10 is a superb introduction to the city's cuisine in terms of quality. If there is one chance to eat Pho in Hanoi, it is always highly recommended to eat it here. The broth, the noodle, and the beef are just cooked in a perfect way.
Address: 10 Ly Quoc Su Street
Time: 06:30. AM – 10:30 AM
Price: 50,000 – 70,000 Dong
Xoi Xeo (Sticky Rice with Fried Onions)
In addition to Pho, Xoi is also popular for breakfast in Hanoi, especially for students and those who don't have much time to prepare. It is cheap and convenient as well, right? Among the different kinds of sticky rice in Hanoi, Xoi Xeo is perhaps the best. It's always eye-catching for its bright yellow color of turmeric powder and the crunchy fried onion atop.
Where to eat?
Xoi Xeo Hang Bai
Passing the crossroads of Hang Bai and Ly Thuong Kiet Street, you can see a street vendor selling this yummy breakfast on the pavement.
Time: 06:45 AM – 08:30 AM
Price: 5,000 – 7,000 – 10,000 Dong
Tips: Try to avoid the high time around 06:45 AM to 07:15 AM if you don't want to wait for a long time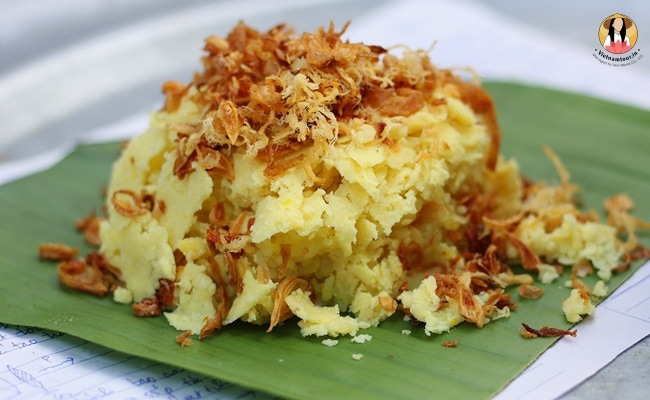 These are some options that may help you get the full taste of breakfast in Hanoi while getting around the Old Quarter
What to Eat in Hanoi for Brunch
Strolling around the narrow alleys of Hanoi's Old Quarter will take you a significant amount of energy, for sure. No worries, there is still a number of great spots for brunch- just around you!
Hanoi Social Club
Located in the heart of Hanoi's Old Quarter, the Hanoi Social Club is a cozy boutique café designed in French colonial style. Its diverse menu, delightful music, and charming décor make it an excellent brunch spot in Hanoi!
The menu is sizable and delicious as well. There are no Vietnamese options, the menu includes a lavish array of vegan dishes.
Price: Ranges from $ 1- 8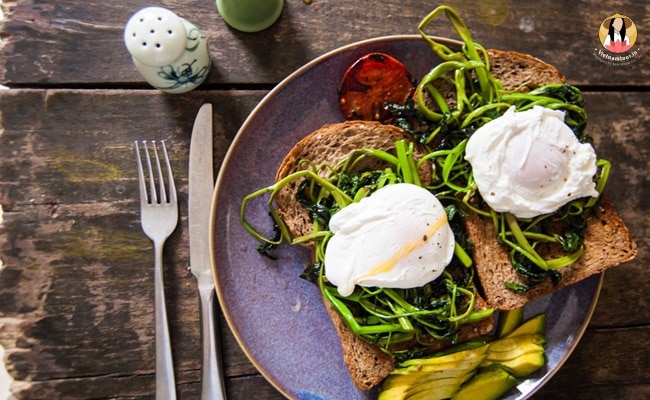 >> Looking for Indian food restaurants? This article is for you: The 5 Top-Rated Indian-Friendly Restaurants in Hanoi
Lifted Coffee and Brunch
Set right amidst the bustle of the Old Quarter, the vegan-friendly Lifted Coffee and Brunch has become a well-loved favorite for locals and travelers alike. It offers a stunning taste of Western staples along with delicious smoothies. The menu is changed monthly, so there is always something new to enjoy. Don't miss it.
Price: Ranges from $ 2 – 8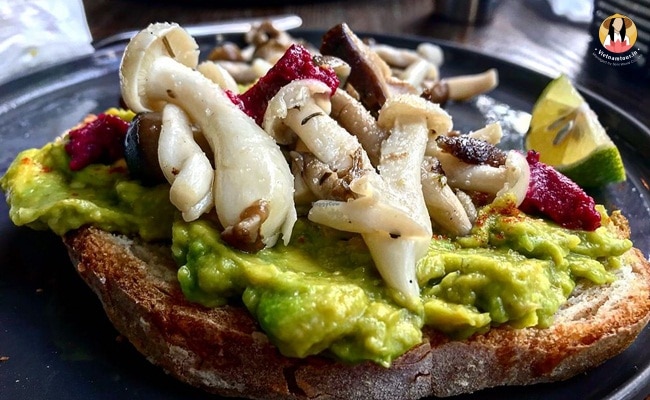 Maison De Tet Décor
Located in one of the loveliest settings, this brunch and coffee house is a relaxing place to dine in. The foods are scrumptious, healthy and organic with a wide variety of sandwiches, salads, burgers or soups. It is easy to choose your favorite dish to satisfy your brunch appetite.
Price: ranges from $4- 13
What to Eat in Hanoi for Dinner
Packed with many flavors in simple dishes, the intriguing Hanoi cuisine enchants a traveler's heart at any time. As your culinary tour comes to an end, there is no question of what to eat in Hanoi at night, as you can find other options for dinner at some best dining spots.
>> MAY YOU LIKE: Hanoi Nightlife: 10 Things to do at Night in Hanoi for Indian Travelers
Red Bean Restaurant
Just a short walk from Hanoi's Old Quarter, you can find the excellent Red Bean Restaurant serving superb Vietnamese cuisine in an awe-inspiring setting. The menu includes both set menus and an à la carte menu with a variety of different tastes and local specialties.
Apart from some of the best food in the city, the drink menu is also impressive with all well-loved favorites from cocktails, fresh juices to different kinds of wines. You will have a great time with a fabulous dinner, for sure!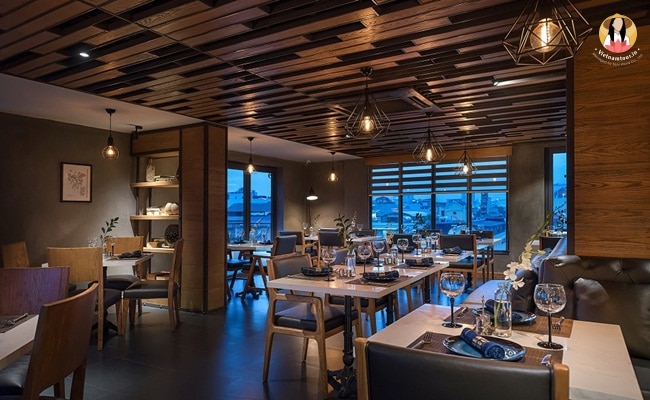 Pizza 4P's
Have no idea of what to eat for dinner in Hanoi? Or finding a Western taste for a relaxing night? Get Pizza 4P's into your mind. Its luxury, happy staff and delicious pizza make it an ideal one to revel in the unique flavor.
Located in the middle of the Old Quarter, Pizza 4p's is so special as it makes its own cheese from cows gazing in the highlands of Dalat. With the freshest local ingredients, you may feel like each pizza is made with love and care of the professional staff.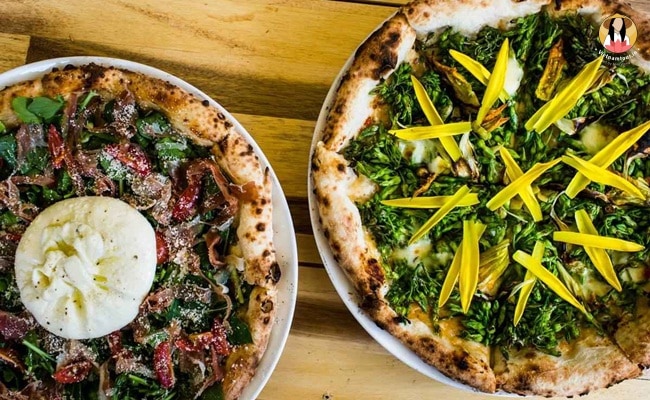 Quan An Ngon
As the name suggests, "Ngon" means "Delicious", Quan An Ngon is a favorite dining spot among locals and travelers. It is perhaps the best place to experience Hanoi street food without even being on the street.
If you are still confused about food to eat in Hanoi's Old Quarter, grab the chance to enjoy your dinner in a beautiful courtyard-type setting. You can try all kinds of delectable, authentic and varied local cuisine that the restaurant has to offer.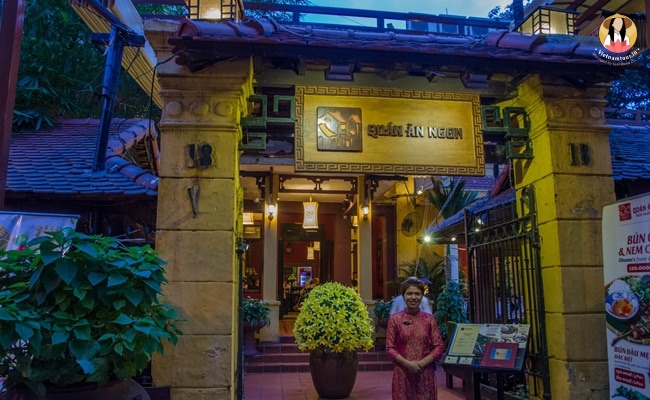 With the exclusive food guide, we hope you can experience the best taste of Hanoi cuisine. The next thing is yours, get the tour and indulge in the astounding diversity of authentic food in Hanoi!
Have a nice trip to Vietnam!
RELATED ARTICLES